First of all, disclaimer*…. my sleeper results reflect a clear inability to predict what the Bills are going to do with their first pick in any given NFL Draft, let alone identify gems in later rounds. Regardless… and it doesn't usually happen until after the NFL Combine… I begin to pull up Dean Kindig's Big Board (@TCBILLS_Astro on Twitter) and sort through players… as I imagine younger people do on Tinder. Ha, I'm happy to be too old for that stuff, but I do pay attention to how it all works.
As limited as this may seem, I find this process to be more than adequate in preparing me for any given draft. There is SO much content produced by people far more involved in researching players eligible for the NFL Draft than I can keep up with. Dean Kindig is one of the most incredible resources for anything draft related and beyond, so his word is gold for me.
Joe Reagan (@joer869 on Twitter) is another person who writes the "Fedora Focus" for our BuffaloFAMbase.com blog. He is another valuable resource for sorting through players, early or late in the draft. I've learned more about football from Dean and Joe (and many others) and am grateful for their mentorship and friendship. We really are a unique bunch as a fan base!
However, I digress.
Let me stop babbling and get to the identity of my sleeper pick for the 2023 NFL Draft by the Bills.
Joe Reagan mentioned this player in one of his articles for our blog, so I checked him out. Intrigued further, I did a little more homework.
Bells rang in my head (not uncommon, but noteworthy in this case).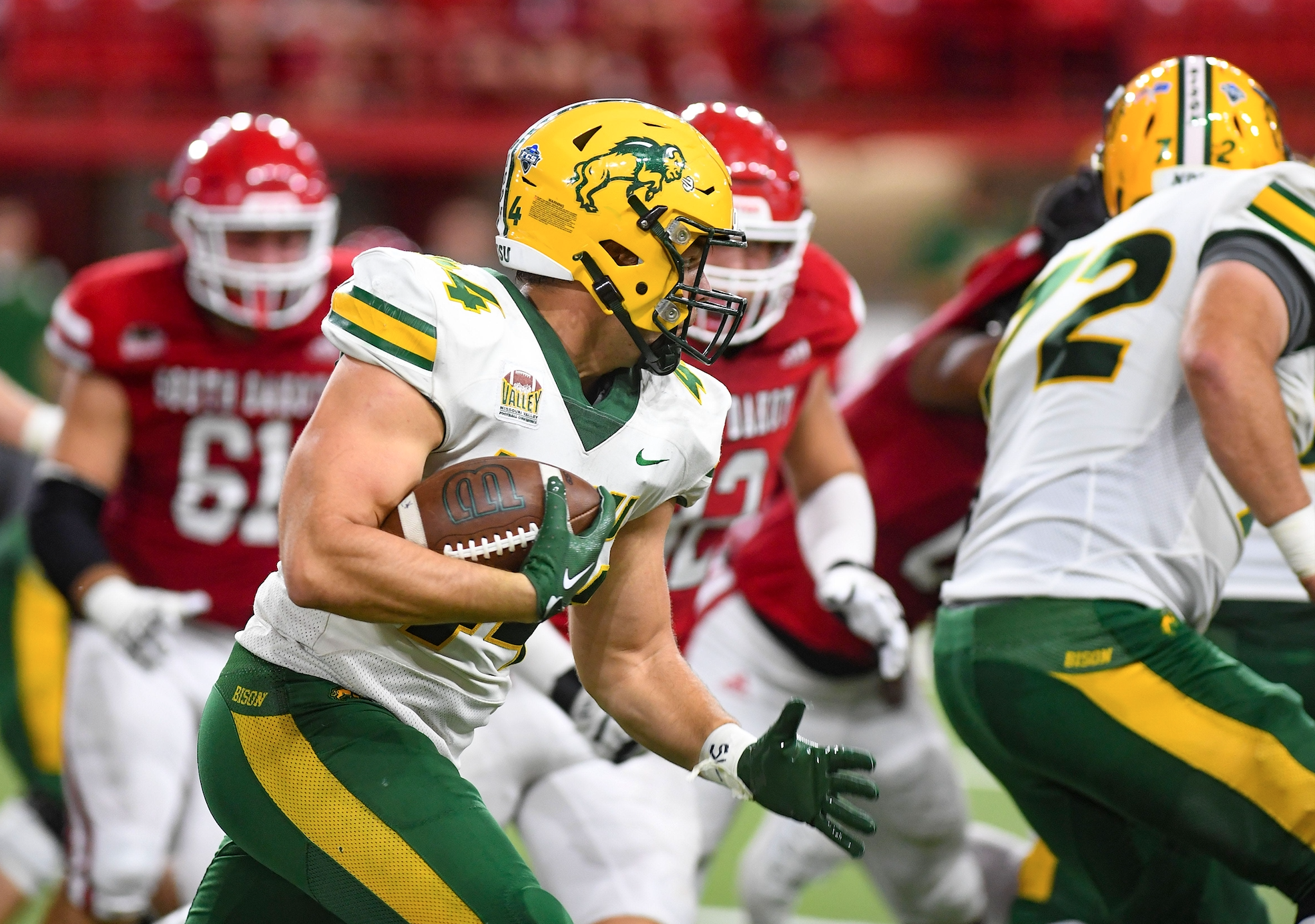 North Dakota State's all purpose FB/RB/WR and special teams ace Hunter Luepke blew my socks away. NFL.com's Player Profile for Luepke was my first stop on the way through player profiles, highlights and any personal interviews I can find.
Hunter Luepke jumped out at me with all of his 230 pounds on a 6'1″ frame.
This dude is stacked AND checks the box as as a "phenomenal high school wrestler", something we know Sean McDermott covets in players. Word on the street is Luepke was given the name "The Majestic Beast" because of his rare combination of "power, agility and grace" on the field.
I look at 'tape' from a more intangible perspective than most other draft analysts because of my professional experience as an oncology nurse and psychotherapist. So when I listened to Hunter Luepke speak when interviewed by the media, I was struck by his overall demeanor and maturity as he spoke about consulting with his family about entering the NFL Draft this year.
In a recent article by Adam Chalifioux that included a video interview with Hunter, he strikes me as a player who is thoughtful, kind and family oriented in his personal life. Another checkmark for McDermott. But those are not the issues that made my eyes pop out of my head.
This year it was what I saw on the field from my sleeper pick that intrigued me the most. This guy is a beast. Luepke's wrestling experience likely helped him play with strong upper body strength. He's a shape shifter and works his way through an opponent's defense like a knife through butter on his highlight video.
Before your brain goes to "players put their best stuff on highlight film and I respond with "DUH"… Hunter Luepke was also ranked the best fullback in this draft by Ric Serritella for Sports Illustrated.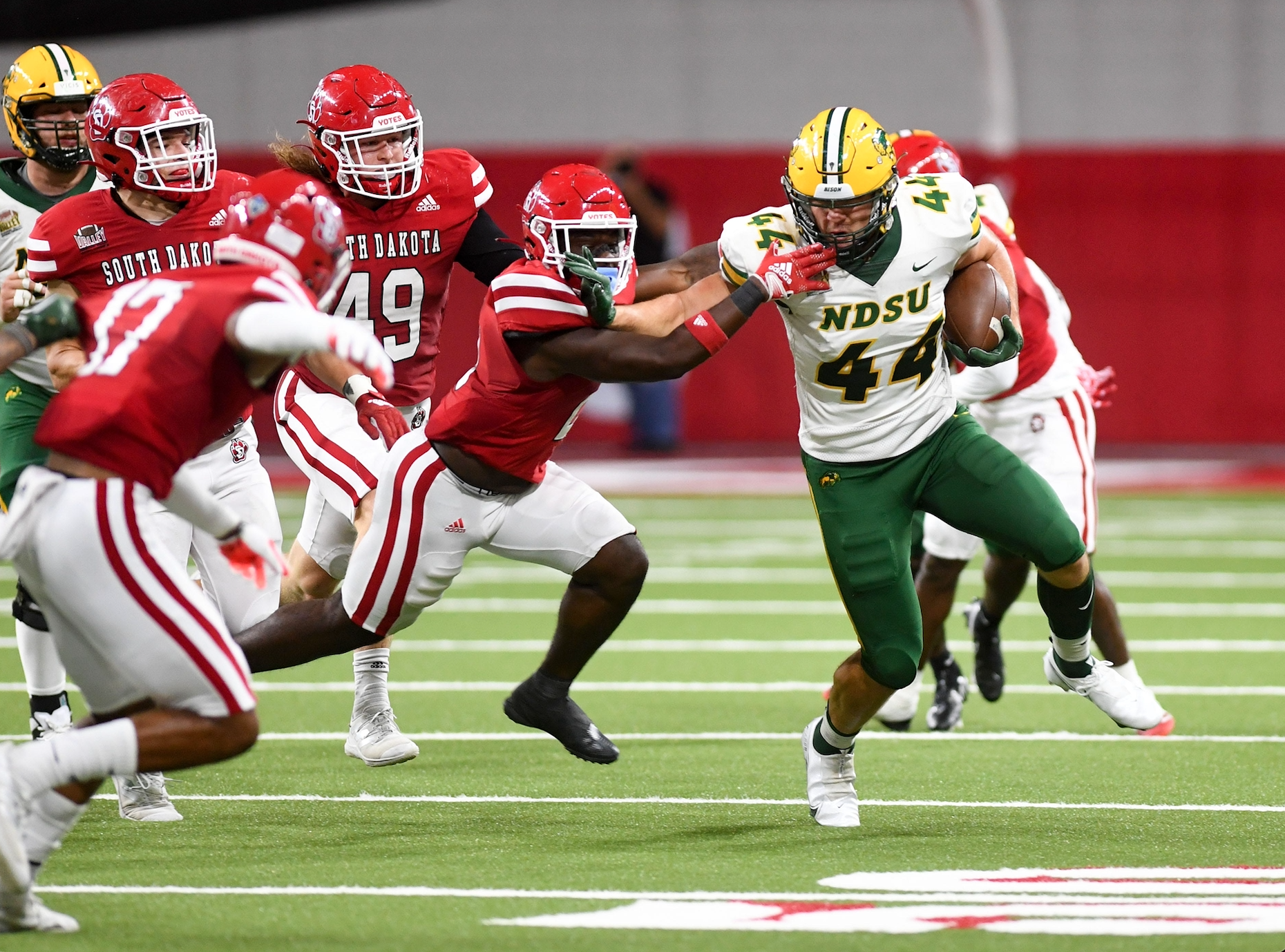 Look, I saw this with Josh Allen. Just because a player didn't come from a powerhouse college program (in this case North Dakota State) doesn't mean they don't have potential to become highly productive at the NFL level.
Unfortunately, Luepke was unable to participate in the Senior Bowl or NFL Combine because of a surgically repaired shoulder. However, he did so at a Pro Day for NDSU and ran a 4.56/40 so the dude is not slow. He needs some work at the NFL level to develop better blocking skills, but again like Josh Allen, don't throw the baby out with the bath water.
And don't go there thinking or quoting me as claiming Hunter Luepke is going to be as successful as Josh Allen in the NFL. That's not my purpose in writing this blog entry.
My purpose is to identify a player I think is a genuinely good fit for the Bills. Obviously McDermott loves Reggie Gilliam, but Luepke might be great insurance in case Gilliam goes down. Even Erick Trickel for Sports Illustrated suggested Luepke might be a great depth piece for the Denver Broncos.
He has soft hands and Luepke's versatility is attractive. His experience and willingness to stand out as a special teams player ticks the final box for me. I love this kid and think whoever signs him will get a player who may outperform his final draft status.
Editor's babble: Thanks again to Joe Reagan for directing my attention to Hunter Luepke. It will be interesting to see which team signs him. FWIW, I also blab on Twitter @RobynMundyWYO and talk football and other nonsense on our 'Tee Time with Robyn' podcast. It drops on Fridays for your viewing pleasure (and giggles).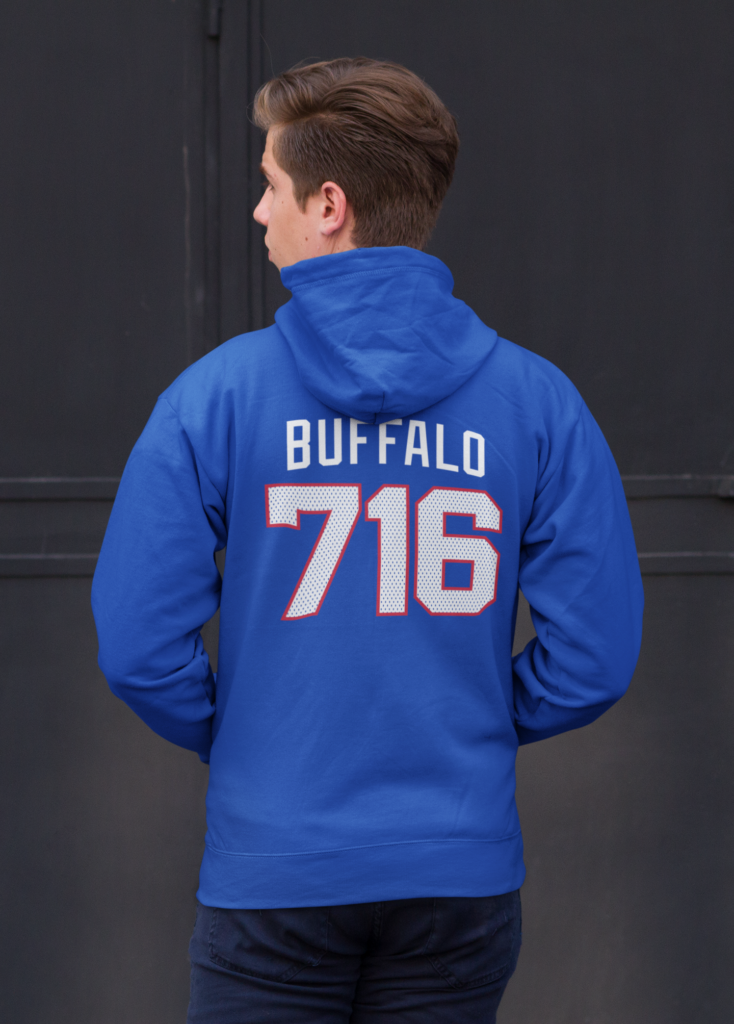 BuffaloFAMbase.com is sponsored by 26 Shirts
Every Monday, we launch a new two-week campaign of a limited edition t-shirt design. Every shirt purchase results in a donation to a local family in need. After the campaign ends, the shirt is retired. A new design is released, and a new family benefits from your fandom!