Like beer, draft insight is best when it is fresh and local. Every year I cull as many local sources as I can to see how the Board will fall for the Bills late first pick that we can expect for the prime of Josh Allen. My favorite sources are friends and family in other markets who are equally rabid NFL fans, but if you want to do your own, the latest Mock Draft Watch for each team is a quick and helpful look at the primary options on the table. I don't set any guidelines; some picks seem like a prediction of what will happen, while other seem to be good advice. In our scenario the Titans trade up to #3, and The Cardinals trade back up to #6.
Panthers: CJ Stroud QB Ohio St….Nick Disalvo has seen enough Tua.
Texans: Bryce Young QB Alabama….Either/or with Stroud.
Titans: Will Levis QB Kentucky….AFC South Arms Race.
Colts: Anthony Richardson QB Florida….More patience than Vrabel?
Seahawks: Jalen Carter DT Georgia….Pete Carroll and fresh start a long way from Athens
Cards: Will Anderson DE Alabama…Split the haul with the Lions for their guy.
Raiders: Christian Gonzalez CB Oregon…No consensus #1 DB.
Falcons: Tyree Wilson DE Texas Tech….BPA.
Bears: Peter Skoronski OT Northwestern….Very popular pick for Bears fans.
Eagles: Bijan Robinson RB Texas….Would complete best set of skill players in the league.
Lions: Joey Porter Jr. CB Penn State…Selling Okudah on the cheap was a tell.
Texans: Jaxon Smith-Njigba WR Ohio State….A weapon for the QB.
Jets: Broderick Jones OT Georgia….Help keep Rodgers clean.
Patriots: Paris Johnson OT Ohio State…. Need and value.
Packers: Myles Murphy DE Clemson….Uncle Vito starts post Rodgers Era w/a defensive pick.
WFT: Devon Witherspoon CB Illinois….Gonzalez/Porter/Witherspoon could go in any order.
Steelers: Deonte Banks CB Maryland….My Steeler buddy Mark wanted Witherspoon.
Lions: Mike Mayer TE Notre Dame….Seems like a Dan Campbell type player.
Bucs: Nolan Smith DE Georgia….Could go higher but not a fit everywhere.
Seahawks: Dalton Kincaid TE Utah….Should challenge the 49ers in the West.
Chargers: Darnell Wright OT Tennessee….Herbert took to many hits last year.
Ravens: Cam Smith CB S.Carolina… Joe Jutzi continues the CB run.
Vikings: Herndon Hooker QB Tennessee… Cousins is not the future; big risk big reward.
Jaguars: O'Cyrus Torrence OG Florida….Helps Lawrence and Etienne
Giants: Zay Flowers WR Boston Coll…Chris Lawlor breaks a lot of Bills Mafia hearts.
Cowboys: Jordan Addison WR USC…..And from Big D, friend John plucks another WR from Bills.
Bills: Jack Campbell LB Iowa….Maybe a slight reach, but no better fit.
Bengals: Emmanuel Forbes CB Miss State….Rep Pat Hasler takes fast riser as CB#6 in rd 1.
Saints: Lukas Van Ness DE Iowa….Should have been long gone.
Eagles: Brian Branch S Alabama….Priority position for Philly and BPA.
Chiefs: Quentin Johnston WR TCU…..4th WR sneaks into Rd 1.
Summary:
5 QB: 1, 2, 3, 4, 23
1 RB: 10
4 WR: 12, 25, 26, 31
5-OL: 9, 13, 14, 21, 24
2 TE: 18, 20
5 DE: 6, 8, 15, 19, 29
1 DT: 5
1 LB: 27
1 S: 30
6 CB: 7, 11, 16, 17, 22, 28
SEC-13 , Big 10-9, PAC 12-3, Big 12-3, ACC-2, and Notre Dame.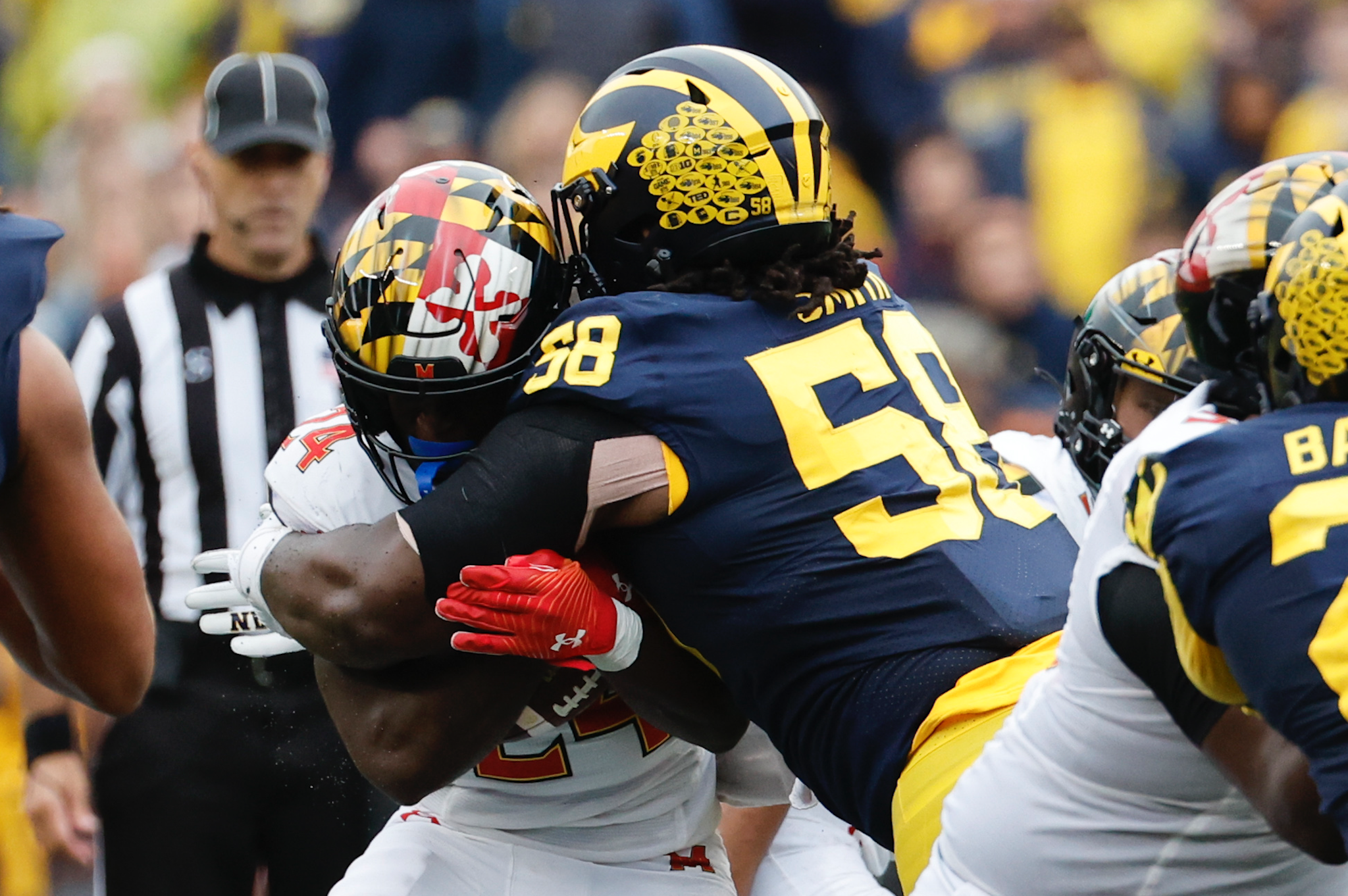 Notable omissions:
Brian Bresee DT Clemson, Mazi Smith DT Michigan, Will McDonald DE Iowa St, Jaylen Hyatt WR Tennessee, Drew Sanders LB Arkansas, DT Calijah Kancey Pitt, and Darnell Washington TE Georgia
Thoughts:
I am glad the Bills don't need CB this year; they flew off the board. While some want an upgrade at RT, at least the first round doesn't favor that possibility. With almost all the DTs and all the LBs on the board at #27, trading down is attractive.
Anybody else amused when a pundit says Bryce Young should be #1 and then qualifies it by saying the franchise will "hope" he stays healthy? If not the Eagles, Bijan could go as early as #8 to Atlanta or as late as #21 to the Chargers.
Editor's babble: If the board falls this way, I'm down with it! Many thanks to Joe Reagan for his contributions to our blog. You can also find Joe on Twitter @joer869.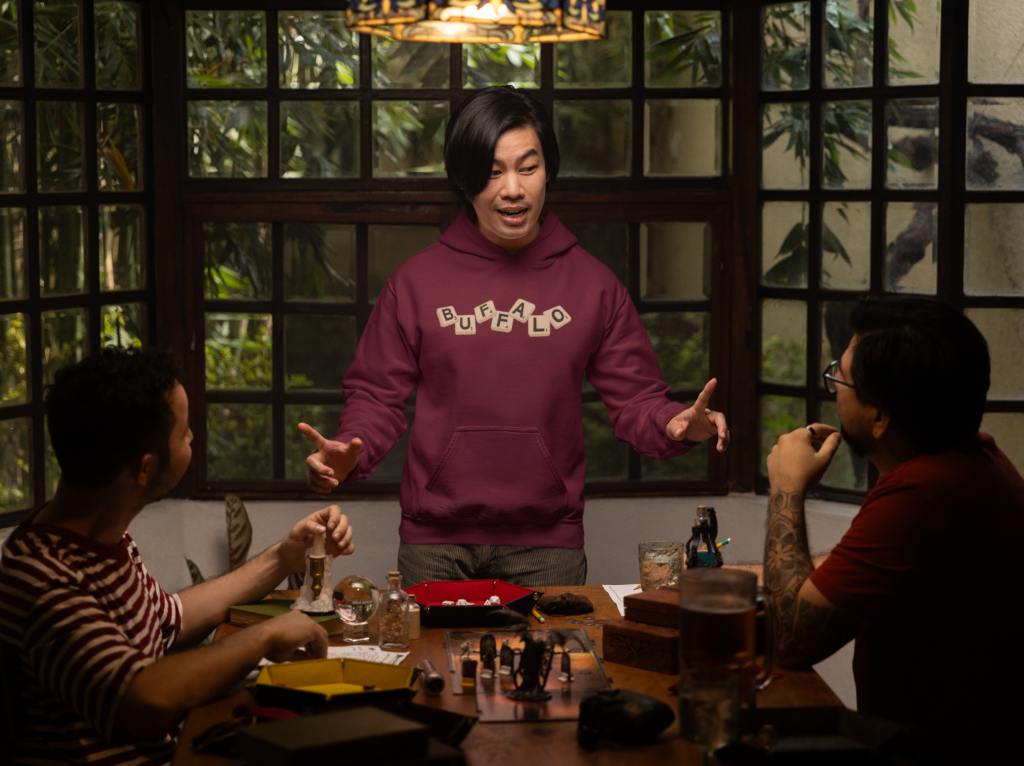 BuffaloFAMbase.com is sponsored by 26 Shirts
Every Monday, we launch a new two-week campaign of a limited edition t-shirt design. Every shirt purchase results in a donation to a local family in need. After the campaign ends, the shirt is retired. A new design is released, and a new family benefits from your fandom!