There sure are a lot of positions that need addressing for a team with that many wins. Buffalo's ratio baffles football researchers. The number of unnervingly close triumphs offers explanation. Brandon Beane's offseason recasting continues at the draft. As a reminder, he gets paid for this, which means he doesn't get a bye. Hull patching continues in between voyages.
The biggest success has distracted from multiple smaller misses. Listing his non-Josh Allen draft picks is like reviewing the early '80s Saturday Night Live casts without mentioning Eddie Murphy. The star everyone tunes in for makes all the difference. Ratings reflect one person's creativity.
To be fair, this roster features a better supporting cast than NBC's most prominent weekend show was left with after Bill Murray bailed. Selections other than that one quarterback haven't resulted in a total waste of potential as seems to be the tone of social media grumbling this offseason.
A fair number of choices have created happy results. Beane has drafted contributors like Dawson Knox, Gabe Davis, and Taron Johnson. Have there been enough hits like that? Expecting every addition to be a success is a sure way to feel disappointed. The core calculation is based upon what percentage is acceptable.
Focusing up front could make life easier for everyone aligned behind them. Buffalo's struggles on both lines are seen in the lack of production from more glamorous positions that line up behind each. You don't appreciate how convenient it is for the light switch to work until there's a power outage.
The focus on small yet quick defensive lineman has led to slow progress.  Buffalo's biggest draft question revolves around whether Beane will change the approach with Leslie Frazier on an ostensibly temporary sabbatical. Is the 'cover 2' taking time off as well?
The draft strategy may switch to more conventional larger options. Commando-style infiltration hasn't succeeded in making enemy quarterbacks uncomfortable enough. The Bills might go with a more traditional balance instead of loading up on quick yet skinny players, a strategy which never works in Nintendo Ice Hockey, either. Beane could improve his defensive line drafting just by not having to appease Frazier.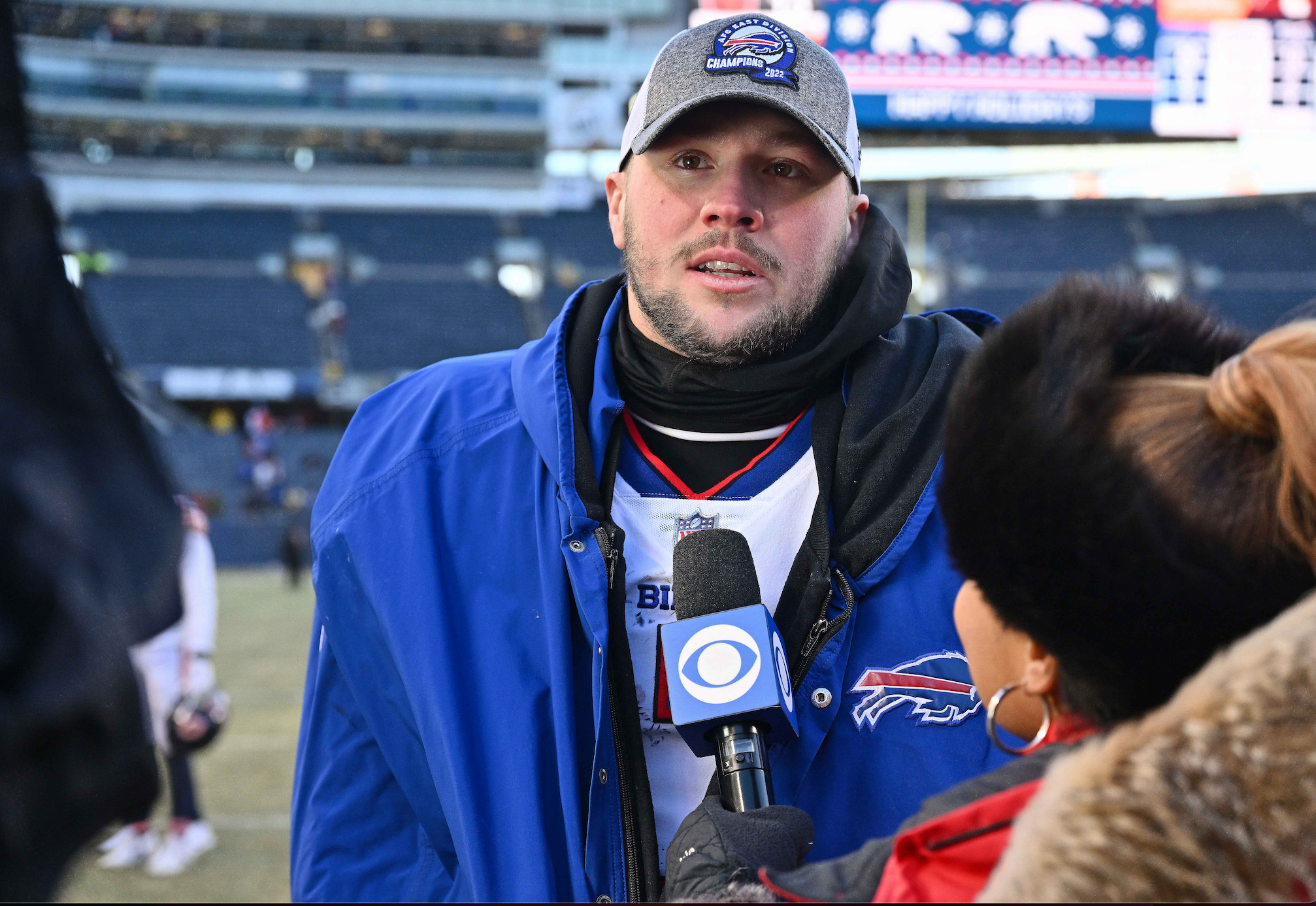 Nothing makes Bills fans thankful like knowing how much getting quarterback right is essential.  The answer isn't figurative.  Answered dreams are not exactly mysterious.  It's understated to say its importance couldn't be overstated.  We finally get to enjoy one of football's biggest drawbacks where one position is worth the weekend even if it's a small percentage of the week.
Obtaining someone who's good at throwing and other quarterback-related tasks is the one thing that's distinguished this reign from those of Bills general managers remembered as bumblers.  Beane gave Allen a contract that can be easily understood as a percentage of a billion dollars and still owes him.
It's not like our favorite quarterback ever is playing alone. The last playoff loss is the first game that comes to mind. But Beane has still overseen a terrific record, especially by Bills standards. They've gone a rather pleasant 62-35 since hiring him, which coincidentally is also Sean McDermott's tenure length. The fifth coach in franchise history with a winning record found a Hart Foundation-level perfect tag-team partner.
One of the franchise's current oddities is how the coach was hired before the general manager, as you'd think the latter would hire the former. Regardless, a team that made the playoffs before rebuilding and uses a quarterback as a runner on the rare occasions they don't have him throw is committed to doing as they please.
Liking people makes evaluating tougher. Fans are loath to criticize staffers who are worth cheering for beyond their roles for favorite teams. Dick Jauron and Chan Gailey seem like decent people who didn't know what was happening on the field in front of them. Frazier is about as beloved as an individual as there is in the NFL, yet the day he stopped calling defenses for the Bills will be a holiday in Buffalo.
The only part of the plan left is to do it, which is surely the easiest. It's the checklist's last item, after all. Management knows what needs remedying. But the pregame show may not be more challenging than actual action. Urgently idling is especially tough when nothing can be done at present. Vowing to get better grades at the start of summer vacation feels like an empty boast even for those who plan to study hard.
Beane waits to implement his ideas for improving while avoiding fading like every other general manager. As for his particular circumstances, he has both many areas to fix and lots of established talent. Those only seem in conflict if you didn't see this team play last season.
Editor's babble: I figure if a GM hits on 50% of his picks he's doing a good job. Drafts involve assessing human beings, something many are not very good at doing. So grateful for Anthony Bialy's reality smack in the face every week. You can also find Anthony on Twitter @AnthonyBialy.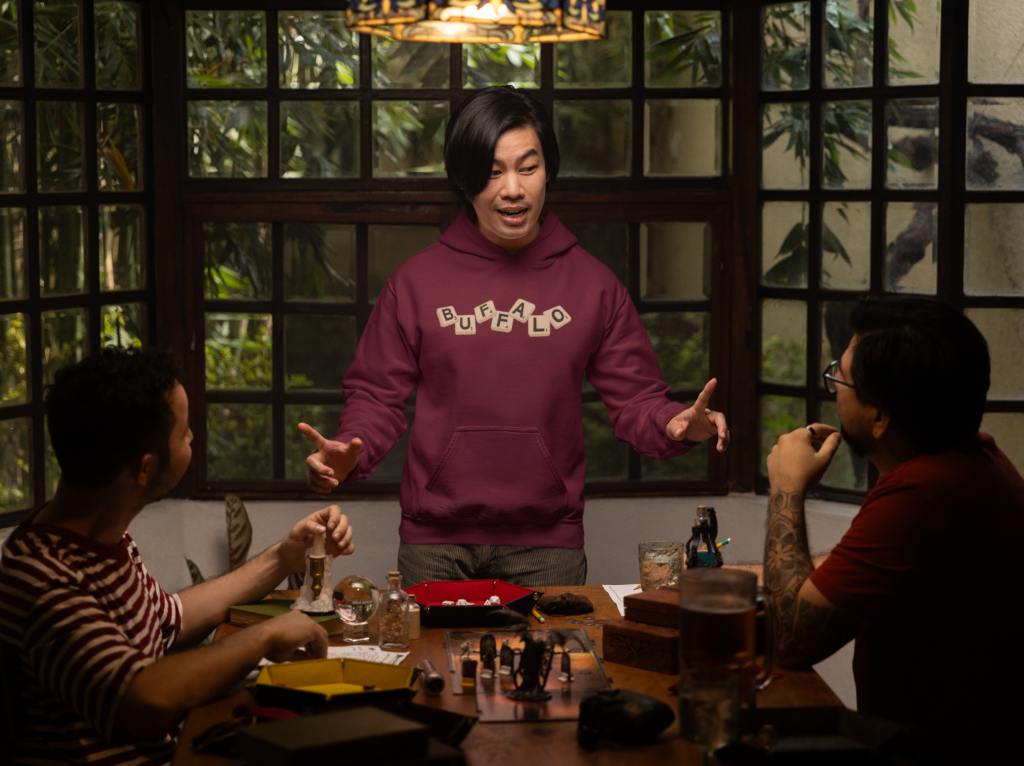 BuffaloFAMbase.com is sponsored by 26 Shirts
Every Monday, we launch a new two-week campaign of a limited edition t-shirt design. Every shirt purchase results in a donation to a local family in need. After the campaign ends, the shirt is retired. A new design is released, and a new family benefits from your fandom!