Jack Lambert never cried before Sunday. Anyone wanting to see Bills legend Mitchell Trubisky only got to wave at him. Winning like everyone predicted is easy as long as you're not the one who actually must connect on incredible completions. Pittsburgh Dad will be twitching all week to our amusement.
Ken Dorsey should always call the 98-yard play. Why go with anything different? They should throw it deep to Gabe Davis every single play. Being a coordinator is easy. Teams won't return my emails offering to do the job at half the salary for some inexplicable reason.
I will concede there may occasionally be challenges at calling plays no matter how glamorous it seems. But the best passer around and phenomenal receivers make the job a little easier.
Did you remember the name of that one obscure special teams dude?  The good news is punter Sam Martin didn't have to finish the opening drive fearing that a wrong step would concede a safety.  The better news is Davis makes the extraordinary look casual.  Cover him perfectly to give up a touchdown.  That second unbelievable score of his hurt his yardage average, which is a sign of a selfless pro.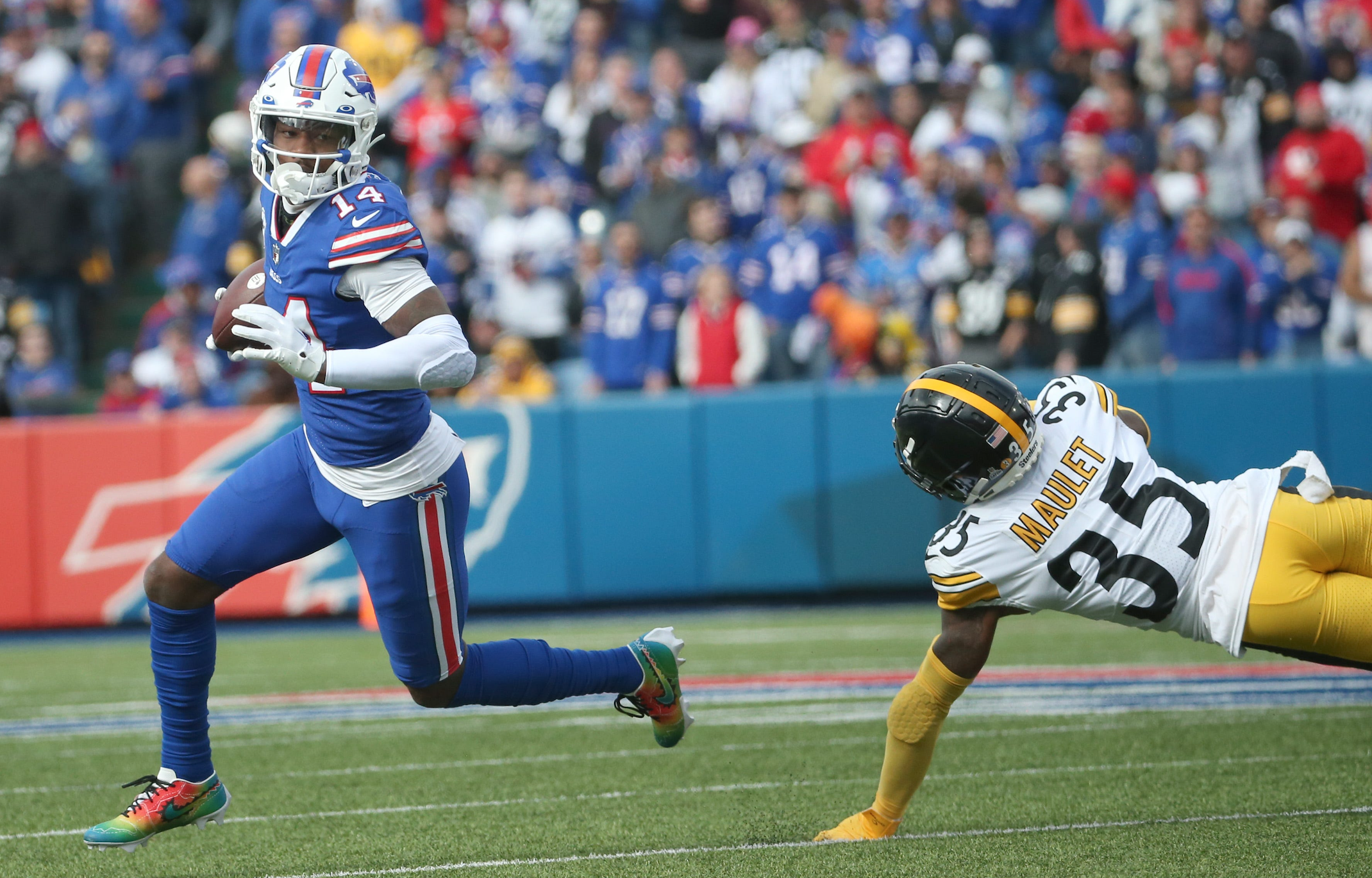 The Bills most often punt when Stefon Diggs scores. Fans old enough to have been passengers in station wagons remember quaint times when throwing 300 yards in a whole game was a novelty. Gaining that much in a half sounds made up. Josh Allen keeps NFL fact-checkers busy.
We're blessedly not doomed by history, as seen by franchises presently playing against respective historical character. The present roster has seized the chance to redefine the Bills. This time, discarding an increasingly distant past of woe came at the expense of a typically intimidating Steelers team that changes coaches about as often as the United Kingdom gets a new sovereign.
Kenny Pickett could've had a nice story before the Bills set about ruining it. Facing Von Miller in a first NFL start is unfair, which is just how we like it. The league's desire for parity is reason alone to resist.
Look for sympathy elsewhere. I hate to bring up countless times when nice narratives have been ruined for the Bills, so consider Sunday a contribution to balancing the universe. Life is not scripted, at least in the Hollywood sense. Making strugglers suffer even more is the ruthless way to write your own pleasant tale.
A fully-staffed defense might have only conceded one or two points. I don't know how they'd pull off that feat, but I trust Jordan Poyer. The next team to get through a season without losing anyone for significant stretches will be the first. Teams don't quite get to schedule crises, either. But it's better to deal with an injury spike in week 5 than week 17. Winning is much easier if you're not making excuses for who isn't around.
Treating one game as an afterthought before the next is the surest way to make both disappointing. The biggest worry against Pittsburgh was that looking ahead could've caused Buffalo to hit an obstacle right in front of them. I feel safe in proclaiming the Bills didn't get arrogant.
Everyone has been killing time until the matchup created by destiny, or at least the scheduling formula.  The question of whether fate controls that seemingly automatic process will take some time to resolve.  As for more practical immediate concerns, a game worth exactly one win or loss and also conference standing plus status paired with confidence looms for good reason.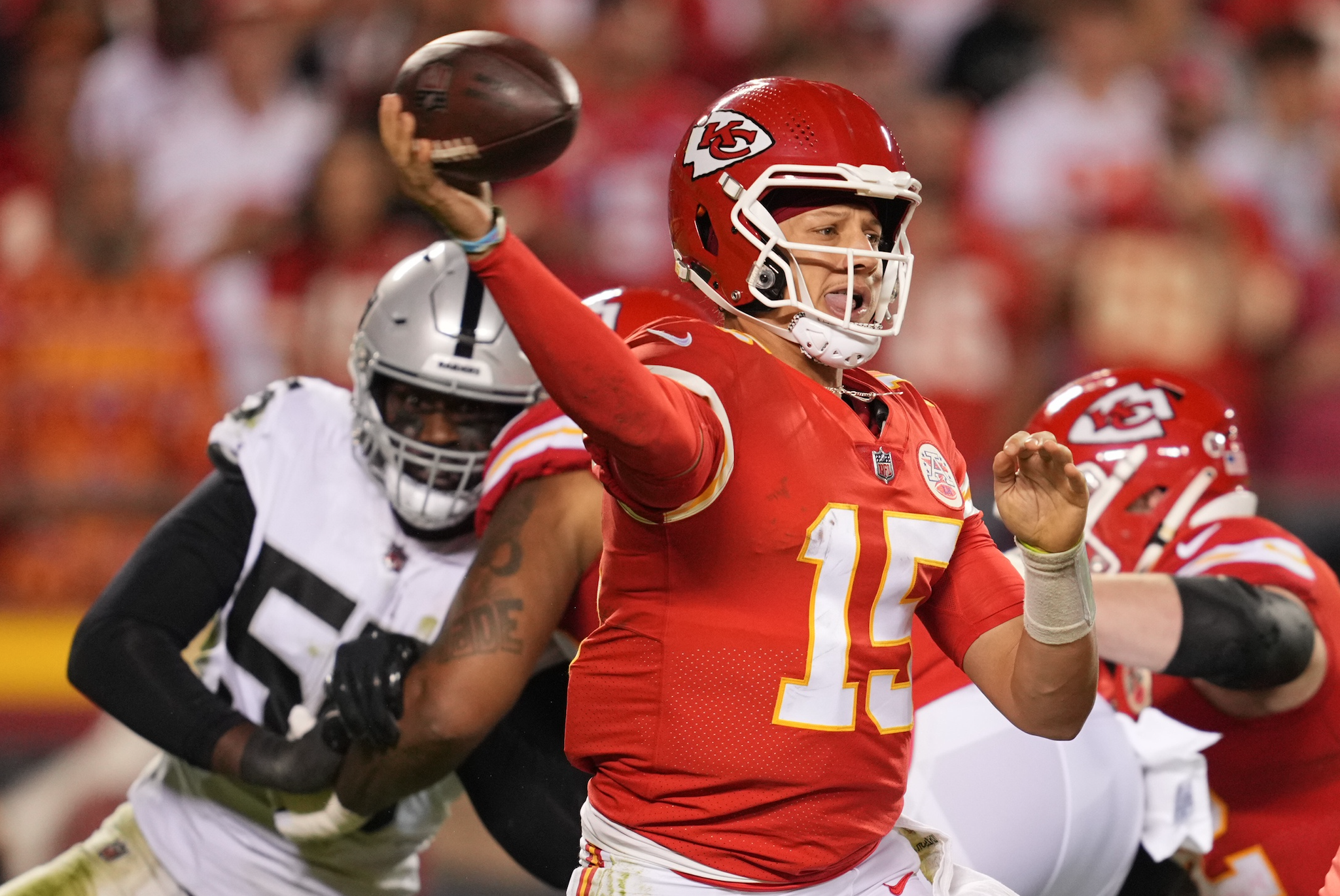 It's nothing against Kansas City to note the Bills are sick of playing there. The metropolis located in Missouri for some reason looks very nice in establishing shots seen upon the return from commercials during endless prominent televised games located there. But the city's walk score is presently irrelevant. Buffalo returns to face their most ominous threat as seems to occur once or twice annually.
Astounding gains even by Allenian standards won't just be for show during the upcoming regular-season conference championship. Like the wisest sensei once noted, the next game is not the tournament: it's real. Our very favorite quarterback ever may need to maintain the pace of about seven miles gained passing in order to outscore Buffalo's nemesis if this outing remains true to form. It'd be abnormal to not wonder all this week if this defense has improved enough to prevent a basketball-level points total.
We all dream of circumstances aligning as hoped, including those who are relatively more renowned. I was lucky enough to meet punk legend and Bills backer C.J. Ramone after he performed during last week's delightful Me First and the Gimme Gimmes show at the Town Ballroom, and I asked him about our favorite sports band in between shamelessly gushing over how awesome it was that he played in the greatest musical combo ever. My rock hero was cautiously optimistic like the rest of us about this season's version of New York's only NFL team. Trying not to get ahead of ourselves despite quite promising developments has become 2022's default supporter setting. Believing everything might just come together one of these years unites fans of the Bills, including those of us who are fans of the other.
First, the Bills must take care of crucial business. There's a simple way to ensure the next potential Kansas City confrontation would be in Buffalo. It's the opposite of easy. The showdown everyone has waited for offers a reminder they can only deal with who they're facing. That happens every game.
The next contest just happens to feature the conference's most formidable foe and this club's, um, chief obstacle.  Dealing with whatever conditions they face is the biggest lesson to take after winning by five touchdowns.
Editor's babble: I love how Anthony's weekly columns put all the pieces left over from Sunday's game to bed. We are grateful for his contributions to our blog. You can also find Anthony on Twitter @AnthonyBialy.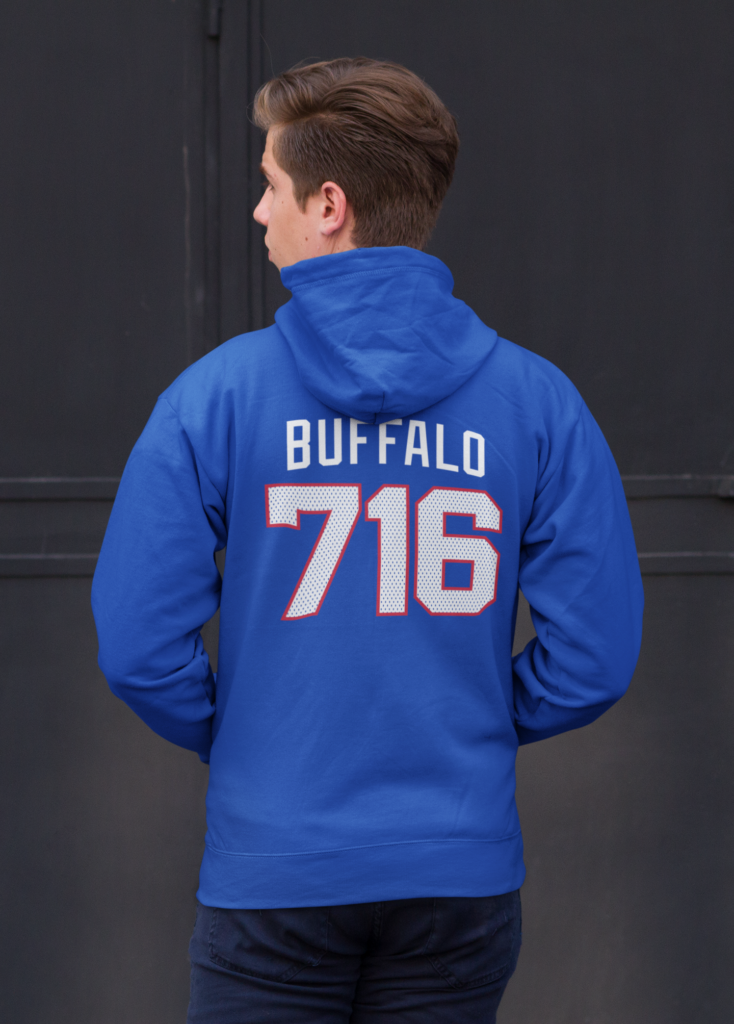 BuffaloFAMbase.com is sponsored by 26 Shirts
Every Monday, we launch a new two-week campaign of a limited edition t-shirt design. Every shirt purchase results in a donation to a local family in need. After the campaign ends, the shirt is retired. A new design is released, and a new family benefits from your fandom!