When Big Baller Beane saw what the Bucs did to the Chiefs, it turned on a light bulb: Trench warfare makes even elite quarterbacks uncomfortable. Three quarters of the teams we play this season are passing teams, and we need to get to the quarterback with bigger, stronger, quicker players on D. Likewise, with the weapons on O that the Bills now have, giving Josh Allen (and Daboll's plays) enough time becomes paramount.
Trenches. The first four Bills drafted –EDGE, EDGE, OT, OT– were true hogmollies, each with impressive RAS scores and sizes that are immediately in the top 5% on the roster. The team got bigger and stronger on both sides of the ball. The ACC, Beane's main feeding ground, provided the team with three more Bills, bringing their total to ten, the most of any conference.
Having to opt out of 2020, Miami EDGE Greg Rousseau was available at #30. His smoothness, patience, passion, motor, and tackling fit right in on the Bills' scary "Cold Front".  Beane says he takes two steps where other rushers take three. Rousseau's 1.39 TFLs per game led the entire EDGE class, and his tackles per game did, too. The "double-dip" at EDGE makes more sense if you look at cap room. DEs Hughes and Addison are among the top 5 in Cap Hit. Defensive Line takes up the most dollars in positional spending –5th-most in the league at 23.42% of player spending. Yes, Beane's playing the long game with these players, and you'll see them on the field this year, but their successors are in the fold.
Second-highest in cap dollars is the OL, and the holes they created for the running backs were usually wafer-thin. That explains the second double-dip at OT. Beane admitted that their two main backs, Devin Singletary and Zack Moss, aren't "homerun hitters", but RD1 wasn't the spot to replace them. I expect free-agent signee Matt Breida slept more soundly after the draft. I adore the choices at OT, and hope my moniker of "Knockdown Brown" becomes a household name.
The Bills got better on the back end of the defense, again with savvy Day-3/UDFA drafting: The Bills added Pitt safety Damar Hamlin, 2nd among DBs in career tackles, the ACC leader, and former teammate of Dane Jackson (2020 RD7) and went on a Wildgoose chase in the draft (CB/FS Rachad Wildgoose), then in UDFA added one of my faves, FS PR Tariq Thompson (4th among DBs in career tackles, the Mountain West leader). Underrated CBs in UFA, Olaijah Griffin of USC. and Nick McCloud, cornerback from Notre Dame, have a shot at a PS slot.
Needed to replace Andre Roberts at KR, who chose to go to Houston. Who better to replace him with UH's wide receiver Marquez "Speedy" Stevenson? A young buddy of Tre White, Speedy will be excellent competition for Isaiah McKenzie as the team's primary kick returner. S Damar Hamlin, who was former Pitt sidekick of Dane Jackson, has a decent shot at a roster spot with Dean Marlowe's departure.
My All A++ Interview Team didn't all become Bills, but the first four Bills Beane selected made a very strong showing: Greg Rousseau [interview here] and Boogie Basham [interview here] received my highest grade of A++. The next two picks got A+ grades, Spencer "Knockdown" Brown [interview here] and Tommy Doyle [interview here].
A smaller group of UDFAs were signed this year due to a smaller pool of players overal, and a less-likely chance of their making this team. My favorite to join the 53 includes HS wrestler Syrus Tuitele —who I'm penciling in at backup Center. He's a beast on the weight bench. Add in Tariq Thompson FS PR, who's a likely PS and ST candidate. If you haven't noticed, Beane and his crew excel at identifying DBs on Day 3 and beyond, especially if they can come up and tackle.
Beane gets an A for sticking to his board rather than BillsMafia's. We have no reason to question his decisions.
Grade: A
Editor's babble: Beefing up both lines will always get the thumbs up from me :) Thanks, as always, to our draft guru Dean Kindig for his many contributions to our blog. You can find Dean on Twitter @TCBILLS_Astro.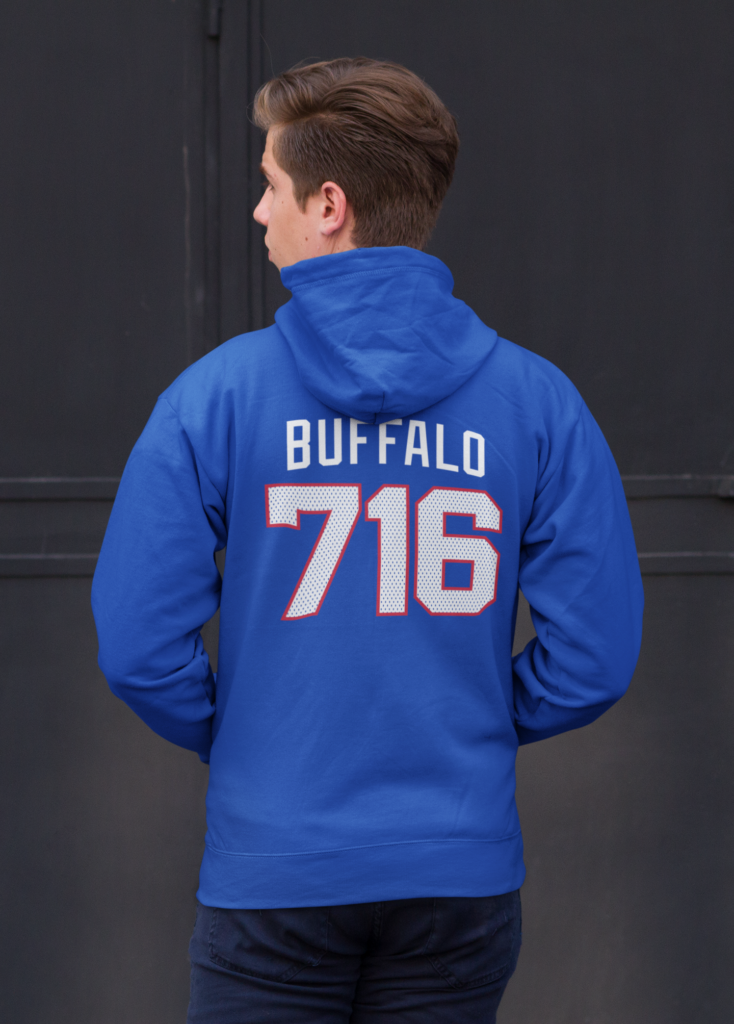 BuffaloFAMbase.com is sponsored by 26 Shirts
Every Monday, we launch a new two-week campaign of a limited edition t-shirt design. Every shirt purchase results in a donation to a local family in need. After the campaign ends, the shirt is retired. A new design is released, and a new family benefits from your fandom!