After watching hundreds of "Heart-of-the-Process" interviews for the type of player that Brandon Beane would see as a fit for the McProcess culture (okay, I didn't bother to watch QBs), I have compiled a list of all players in the 2021 NFL Draft who received an "A++" grade from me. Teams in bold received a scout visit this year. With some compensatories still outstanding, the Bills draft at the bold-numbered picks. That wouldn't be a bad draft. Click on a letter-grade to hear the player speaking the words that McBeane loves to hear.
* Even the Senior Bowl interaction shows respect for The Process. Here are the Bills' interactions so far:

Senior Bowl Talks:
K.J. Britt LB—A++
Patrick Jones DE–A++
Tommy Tremble TE–A++

Joshuah Bledsoe S–A+
D'Ante Smith OT–A+
Jacoby Stevens S–A+
Javian Hawkins RB–A+
Jaret Patterson RB–A+

Iffy Melifonwu CB–A
Shane Simpson RB–A-
Jack Anderson OG–A- – DRAFTED
A++ Interviews By Position
DL—6 players, and 2 are that team's best player: Marvin Wilson and Naquan Jones.
LB—5 players, and 2 are that team's best player (Micah Parsons #14 – gone; Zaven Collins)
WR—5 players, and 3 are that team's best player (Waddle-gone, Schwartz, Bateman, E Moore)
WRS–3 players, and 2 are that team's best player (Anthony Schwartz #91, E. Moore)
RB—3 players, and all 3 are that team's best player (Jaret Patterson #106, Kylin Hill, Gainwell). Etienne got a A+, Najee an A-
OT—6 players, and 1 is that team's best: OT OG Teven Jenkins #61. I like Tommy Doyle as a RD5#175; there are 4 other Day-3 OTs, too.
OG—2 players, and both are that team's best player (Wyatt Davis #16 – gone, Trey Smith #39)
QB—1 player other than Mac Jones, and that was Zach Smith of Tulsa. Bills likely looking closer at Zaven Collins, though. A trio of A+ players: Feleipe Franks, K.J. Costello, and Peyton Ramsey.
P—1 players, and he is that team's best player (Pressley Harvin III #190)
OC—–0 A++ players but both had A+ (Creed Humphrey #41, Josh Myers #76)
KR—-1 player —Elijah Moore— is that team's best player. Additionally, Smith-Marsette had Zoom interview.
CB—4 players, and 2 are that team's best player (Melifonwu #73, Robert Rochell #201)
S—-0 scouted in 2020, unless you see Tre Norwood playing a FS CB hybrid. FS C.J. Morgan in RD7 or UDFA is a great guess. A+ interview went to a Sr. Bowl interviewee, Joshuah Bledsoe FS NCB.
EDGE— 1–Kwity Paye is that team's best player. Also A++ were Shaka Toney, Chauncey Golston (AJ's bookend). Janarius Robinson of Florida State, a RD6-7 EDGE, also was an A++ interview.
Editor's babble: Many thanks to Dean Kindig for his comprehensive review of players entering the 2021 NFL Draft and who fits 'The Process'. You can find Dean on Twitter @TCBILLS_Astro. Have a great weekend!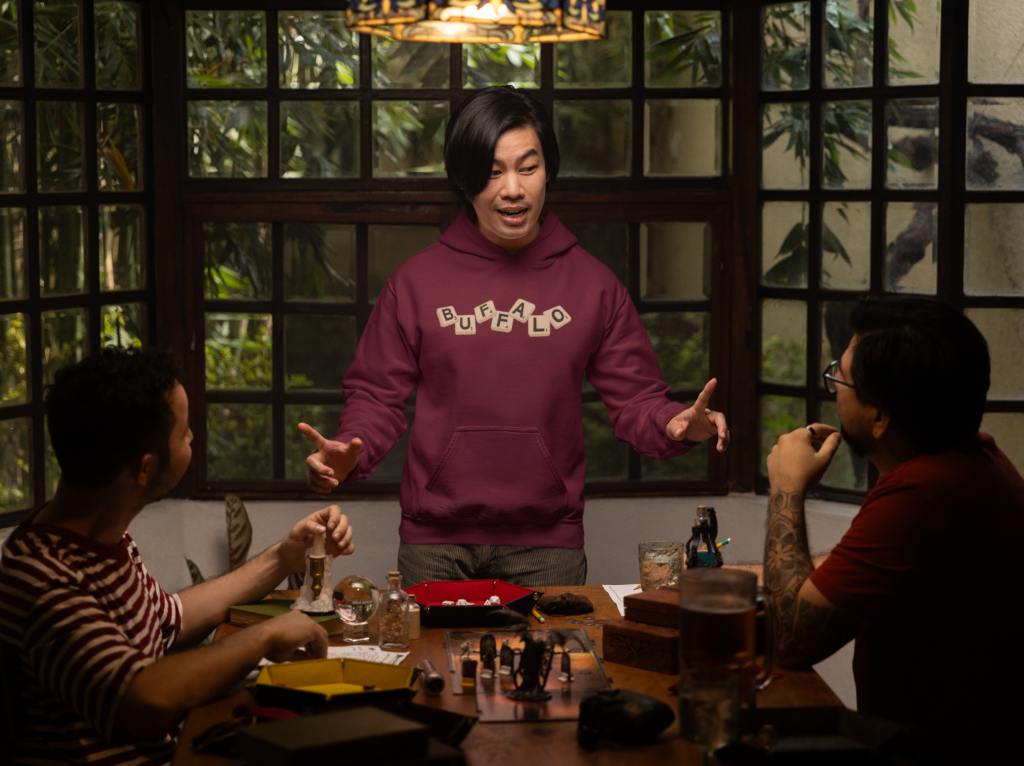 BuffaloFAMbase.com is sponsored by 26 Shirts
Every Monday, we launch a new two-week campaign of a limited edition t-shirt design. Every shirt purchase results in a donation to a local family in need. After the campaign ends, the shirt is retired. A new design is released, and a new family benefits from your fandom!