[Scouting The Scouts I] [Scouting The Scouts 2]
This is the final episode of Scouting the Scouts. Bills scouts still ventured out to watch players at college football games despite the pandemic. Where did they go near the end of the season? What positions have the Bills been looking at? Were there any surprising revelations about what "Big Baller" Beane is thinking? Who are the most intriguing players eligible for the 2021 NFL Draft? The numbers before each player indicate his consensus mock draft position.
2/1/2021 Oklahoma State
30. OT Teven Jenkins, 78. WR Tylan Wallace, 103. CB Rodarius Williams, 113. RB Chuba Hubbard, 194. LB Amen Ogbongbemiga, 205 S OLB Calvin Bundage.
Best Guess: CB Rodarius Williams. Brandon Beane saying that Dane Jackson has a shot to start in 2021 is akin to saying that we'll have flying cars before we have a Super Bowl trophy. Peugots can fly, but only if launched. Williams is a 4-year starter who is one of the best in the Big 12, where he has the most experience, and his Yards Per Cover Snap Allowed is #1 with an astounding 0.2 YPCS. He can give Dane Jackson a run for his money for sure. Why isn't my best guess OT Teven Jenkins? It's a really good guess. Teven Jenkins, an All-Big 12 selection, has the McBeane Versatility Box checked, as he made starts at RT, LT, and RG for the Cowboys. He is PFF's 3rd-highest-graded offensive tackle (Christensen, Darrisaw). He is RT-ready: watch RT (#73) for his movement skills and seek-and-destroy missions to open lanes for Chuba. He has the heart, too: His Mom died of breast cancer, and his interview is him writing a letter to her. Tearjerker. But the Bills might be looking at best Guard available here since the Bills signed Daryl Williams. Should the best guess be RB Chuba Hubbard? Hubbard had the 4th-best yards per catch vs AP-ranked teams in 2020 (Etienne, Najee, and Michael Carter are ahead of him), and is the fastest of all of those (Etienne came close at his Pro Day). "Chuuuuuba" has the speed that Singletary and Moss lack.
Most Intriguing Guess: LB Amen Ogbongbemiga. "AY-men awg-BONG-beh-MEE-guh" started every game the last two seasons for OSU as the ILB and finished the shortened 2020 season with 81 tackles, 12 tackles for loss, and 2.5 sacks. His 3 forced fumbles (all occurred in one game) tied the conference lead and was T-3rd nationally. I think he's too small for ILB, his position this year. Here's The Process part: "He's critical of himself," Coach Knowles said. "He wants to get better all the time, so he wants to take his game to a new level. He's always pushing to improve. I have a world of confidence in him and respect for him in the way he's led our team. I'm glad he's got something for the record book." Add in Amen's outstanding play on special teams, and his smarts (3-year First Team All-Academic Big 12), and he's a Buffalo Bill.
WOW Guess: WR Tylan Wallace. Wallace was extremely effective at OSU despite his QB. He had the most yards in 2018 and 2020 in the Big 12. He will give his all to fight for the ball, and that same mentality shows up as a blocker. He explodes out of the break, separates well, and makes acrobatic catches, but also has the work ethic, team-first mentality, humility, and interview that the Bills covet. That's the temperament you want.
2/1/2021 Texas A&M
145. QB Kellen Mond, 149. DL Bobby Brown III, 258. C Ryan McCollum, 164. RT Dan Moore Jr.
Best Guess: Was this Texas A&M visit just due diligence on a QB, or a deep dive into DT1T Bobby Brown's work ethic/personality? Known as one of the best run-stuffers in the SEC, Brown opted out to care for his dying Mom, then returned. He's passionate, disruptive, has good size and a thick build.
Most-Intriguing Guess: C Ryan McCollum. He was a great interview, and started every game this year at C for an Aggies offensive line that was a finalist for the Joe Moore Award. McCollum allowed only seven sacks all season. He has experience at both Guard and Center over his A&M career. He'd qualify as a developmental pick at the position, and hopefully wouldn't be first one in if Morse gets another concussion. Smart and articulate.
WOW Guess: G Dan Moore. If you're looking for a Guard-only prospect with smarts, size, and personality, and want him on Day 3, Dan's your man. You'd get a fantastic run blocker with out-of-the-box raw strength with some great fundamentals. He uses his 325-pound size and leverage well. He'll never be a Tackle, so he's one of your RD5 developmental picks. If Bobby Johnson can improve his bend, he's a nice depth piece. Think Boettger or Teller.
2/2/2021 Arlington TX
Yes, it's home of the Dallas Cowboys. You can't tamper in early February, but released players are fair game. At the time, the Bills could have been looking at C/OG Joe Looney. But look deeper and you see that it's also DL1T Bobby Brown III's and EDGE Rashad Weaver's hometown. And it's also home to TCU.
Best Guess: TCU LB Garret Wallow, #211, is a great bet: " At the end of the day, I took a lot of pride in being a leader starting my junior year and that's kicked in more this year being that our senior class is so small," Wallow recently said in an interview. Coach Gary Patterson put Wallow over the top, though: "He's one of those guys that could be your son. How hard he plays, what kind of person he is off the field. Someone that plays like he does, studies like he does, how he holds himself in public, and how he deals with people."
Most-Intriguing Guess: EDGE Rashad Weaver. The Bills have already contacted Weaver's bookend, Patrick Jones II, and both Weaver and Jones have the same build and stats for the most part. One difference is that Weaver has had 34 TFL in 34 Games Played, and that 1-for-1 ratio got Darryl Johnson in for a 30-visit in 2019. Only 3 players in a 4-3 scheme hit that ratio in their careers: Weaver, Ronnie Perkins, and Elerson Smith. Weaver and Perkins were scouted.
Wow Guess: Going up to get Moehrig. With Poyer and Hyde still in the fold, I'd see this move as unlikely… More WTF than WOW.
2/4/2021 Oklahoma State (2nd Visit)
30. OT Teven Jenkins, 78. WR Tylan Wallace, 103. CB Rodarius Williams, 113. RB Chuba Hubbard, 194. LB Amen Ogbongbemiga, 205 S OLB Calvin Bundage.
A week ago, I'd have bet that Teven Jenkins was the reason for the second visit –or possibly a three-day visit concluding today. While I wouldn't be surprised if the Bills still took a developmental O-Line player with their first pick, I'm leaning a different way now. I think the Bills draft a LB for depth on Day 3.
Best Guess: OLB-ED Amen Ogbongbemiga is a process player. He's a solidly-built LB who pushes himself every day to get better. He started every game the last two seasons for OSU and finished the truncated 2020 season with 81 tackles, 12 tackles for loss, and 2.5 sacks. His three forced fumbles (all occurred in a single game) is the OSU Cowboys record. He recovered two of them. In the same game, against TCU (the school visited 2 days earlier), he also made 13 Tackles, 2 of them for loss. He's a disruptor, pure and simple. Amen.
2/9/2021 Ohio State
29. OG Wyatt Davis, 74. CB S Shaun Wade, 75. LB Baron Browning, 84. C Josh Myers, 93. DT3T Tommy Togiai, 96. RB Trey Sermon, 134. LB Pete Werner
Best Guess: OG Wyatt Davis. This was the very first pick by the Bills in the very first DraftTek mock, and it still makes a ton of sense if you're interested in protecting your franchise QB and running the ball. He has the DNA (Willie Davis, DE Packers is his grandpa), Work ethic (practices with the same level of intensity as you see in a game), and he was the first RD1 pick made by DraftTek for the Bills way back in May 2020.
Most-Intriguing Guess: OLB-ILB Baron Browning. Should the Bills trade down in RD1 for two RD2 picks, just be "Baron" this in mind. Now moving to his more-natural position, OLB from 2 years at ILB, Browning sorts through the trash extremely effectively enroute to the ball. You see him convert speed to power and back again effortlessly, becoming a Cruise missile in a millisecond. Browning may have spent most of his time splitting snaps at ILB in 2019, but he's a more natural fit as an outside rushbacker and was lining up outside and at DE back in March. He's kind of a sullen, serious interview, though. The Bills don't really need another OLB after Milano, though; they're usually a 4-2-5 nickel base out there.
WOW Guess: Shaun Wade, and having him play as a Slot Corner. I like his speed, and his shutdown ability in 2018 and 2019 (allowing a passer rating under 70). This is significant to the Bills, because those were the years Wade played nearly 81% of his snaps from the slot. Wade is faster, more versatile, an effective blitzer, and is far superior in run support than Surtain. Fun Fact: In three of the last four drafts, the first cornerback selected has come from the Buckeyes.
2/9/2021 Central Arkansas
This scout visit was most likely to case out CB Robert Rochell, who mocks have at about RD6#207. Besides having an A++ Interview, and falling to that RD5-6 territory, "Scoota" has length and speed (5'11 7/8″ 195, 4.38, Wingspan: 79″), just not the competition. The FCS All-American did what he could with what he had: 5 INTs, 13 PBU, and 44 tackles in 7 Games in 2019.
3/3/2021 Tulsa (2nd Visit)
Best Guess: OLB Zaven Collins likely got a second visit here, but then the Bills re-signed Matt Milano 10 days later.
Most-Intriguing Guess: PFA QB Zach Smith. Smith is 2nd to Burrow for Highest 2019 passer rating on deep attempts (20+ yards). Smith was a transfer from Baylor, where he was behind then-senior starter Seth Russell and Jarrett Stidham. He has a quarterback's ideal body type, an NFL-caliber arm, and the toughness Beane would be looking for, especially as competition for Jake Fromm, who can't sling it like Zach can. Smith was a three-year starter in high school, then started multiple games as a true college freshman. In just his 2nd start, Smith completed 30-of-46 passes for 377 yards and three TD vs Texas Tech and their quarterback Pat Mahomes. Zach started every game for Tulsa in 2019 (when the Bills visited). Smith had a huge game at ECU in season finale– 5 TD passes in a 49-24 win that closed out a 4-8 season. Listen to Smith ravin' about Zaven Collins.
3/3/2021 Oklahoma State (3rd Visit)
30. OT Teven Jenkins, 78. WR Tylan Wallace, 103. CB Rodarius Williams, 113. RB Chuba Hubbard, 194. LB Amen Ogbongbemiga, 205 S OLB Calvin Bundage.
Best Guess: OT Teven Jenkins. Some have OT Teven Jenkins as a RD1 pick; DraftTek has Jenkins much lower –in fact, the 11th-best OT, #61 in RD2, right where the Bills draft. I would be happy if a lineman was drafted on Day 1, but would be ecstatic if it happened on Day Two. We need hogmollies on either side of the ball in RD1-2.
3/5/2021 Vanderbilt 112. EDGE Dayo Odeyingbo.
Best Guess: EDGE Dayo Odeyingbo. Looking for a value pick at EDGE? Dayo tore his Achilles, and I'm almost positive that this was a visit to the college about that. Versatility is Dayo's calling card, as the edge rusher can play 3-tech if needed, and your O-Lineman may not know until the last second. Before his injury, Odeyingbo had the size-speed ratio (6'6″ 280 4.74) of an A.J. Epenesa or Darryl Johnson, which would be appealing if you were to obtain a RD4 before or during the draft. Now, Dayo did play in a 3-4, but he has a nice A++ interview, and I've cued up the best part. If the medicals check out, he's in the RD3#93 range for me rather than a Pick #112.
3/7/2021 Tennessee
23. OG Trey Smith, 197. CB Bryce Thompson, 202. WR Josh Palmer, 190. DL1T Aubrey Solomon
Best Guess: LG Trey Smith. If Wyatt Davis has been selected when the Bills are on the clock at #30, this would likely have come up as the Bills' RD1 pick –until the Bills nailed down Feliciano at LG. However, if I'm scouting to draft a LG for the next decade who's adept at the pin-and-pull, it's Trey Smith (Where would we be without Erik Turner?). Trey may very well have been the first guard selected last year had he made an early NFL jump. However, he had something to prove. The issue was blood clots, and he's shown this year it isn't an issue (hence the Bills' visit). At 6'6, 320, Trey Smith is like a runaway freight train when he gets moving. He is so dominant at the point of attack, he'd make an immediate impact on the inside run game. Smith's elite play strength is on display each time you turn on the tape as he bulldozes the road for the runner. Trey Smith's also one of college football's most-impactful leaders in community service, and the Bills are all about that. The list of his contributions to his community are long and impressive. Bobby Johnson will like his explosion off the ball and and tremendous upper-body power. His 2020 season was a little more inconsistent but I like his physicality in the run game (second only to Wyatt Davis) and his calm pass-blocking demeanor.
Most-Intriguing Guess: DL3T EDGE Aubrey Solomon. Fast enough to play anywhere on the line, but he's too light for a 1-tech (where he played this year). These out-of-position 3-4 scheme D-Linemen always seem to be attractive to the Bills (see: Ed Oliver, Horrible Harry). Solomon has the speed (I predict 4.85 forty) and size to assume a depth role.
WOW Guess: CB Bryce Thompson. I just became familiar with Thompson as a result of this scout visit. Thompson reminds me of Levi Wallace: very long arms, versatile (boundary, slot, deep safety), and a quick closer. I think he'd be a RD5 pick, one who'd challenge Dane Jackson. If they did this, I'd see the Bills bringing in a sure thing, such as Xavier Rhodes, Peterson, or an early pick who's just as versatile (Wade, Melifonwu).
3/13/2021 Ft. Lauderdale
93. EDGE Rashad Weaver, 116-158. DL1T Tedarrell Slaton, 33. CB Asante Samuel
Best Guess: EDGE Rashad Weaver. Second visit involving Rashad Weaver? This is significant because we thought that only Patrick Jones II's bookend was seriously in the running. Rashad Weaver is very similar to Jones II in production and might go a tad later, but both will be gone after the Bills' RD3 pick.
Most-Intriguing Guess: DL1T Tedarrell Slaton. Slaton just might be there for the Bills' RD5A. Slaton played well in 2020, stuffing runs at the point of attack and getting a push in pass protection. While he functions like Lotulelei, he's quick-footed for his size. In fact, Slaton was originally recruited by the Gators as an offensive lineman. He is going to drop despite his good rush pressure, versatility (1T-3T), and size. Two questions needed to be answered for me. In the 2019 season, he was suspended for the opener against Miami. Why? Second, in his interview, he says that he lost 30 pounds, but had to learn via a website –exactly where was the trainer?
WOW Guess: Asante Samuel, Jr. in RD1. Sunrise, Florida is a 20- minute drive from Lauderdale, and that's where Asante Samuel is. Asante has the pedigree, work ethic, dedication to craft, and interview –just not the size. He plays far bigger, but he'll have to grow a foot to battle Nuke Hopkins in the end zone.
3/14/2021 Indianapolis
92. OLB Cameron McGrone
Best Guess: OLB Cam McGrone hails from Indy, and my friend Moose loves him. McGrone is almost an ideal fit for the Bills' LB corps. —Watch 3 plays here by McGrone: a blitz sack, a forced fumble, and a TFL. Only caveat: he played in a 3-4. Moose says it won't matter, that this is an amazing value at RD3. The other possibility is that one of the Indianapolis Colts free agents is getting some vetting: CB Xavier Rhodes, DE Denico Autry [read], or WR T.Y. Hilton. Autry is my best guess. He finished his Colts year with 7.5 sacks, and Mario Addison led the Bills with 5. Xavier Rhodes is training with Poyer in Florida. Maybe Justin Houston. We'll see. The Bills jet is in Indy as I speak.
Editor's babble: Line me up on the McGrone and Bobby Brown train. Thanks to our draft guru, Dean Kindig, for his invaluable contributions to our blog. You can find Dean on Twitter @TCBILLS_Astro.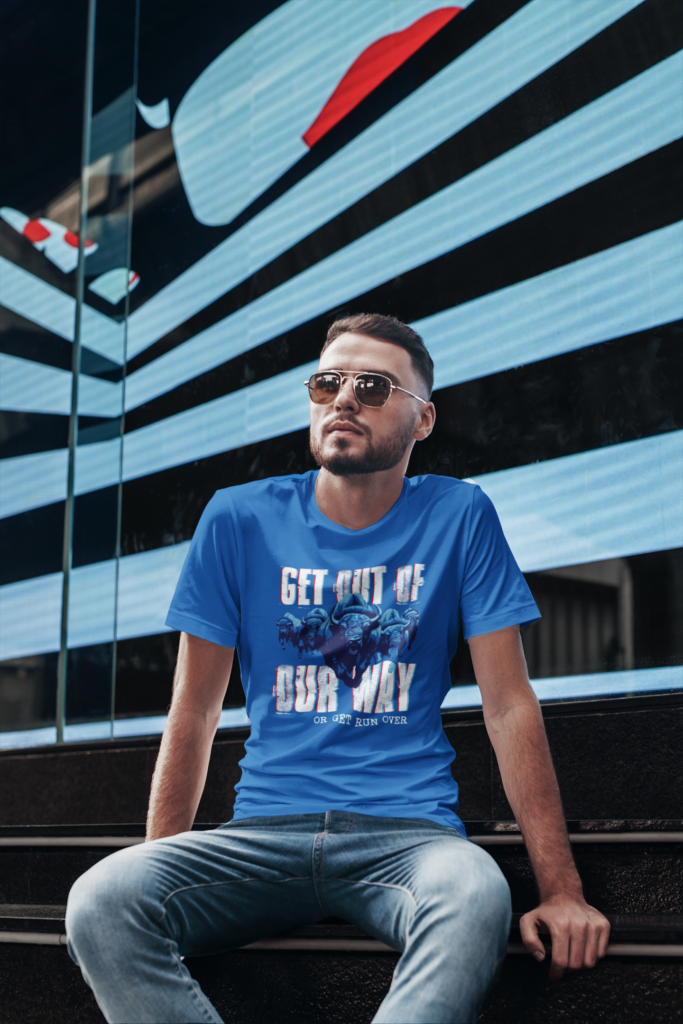 BuffaloFAMbase.com is sponsored by 26 Shirts
Every Monday, we launch a new two-week campaign of a limited edition t-shirt design. Every shirt purchase results in a donation to a local family in need. After the campaign ends, the shirt is retired. A new design is released, and a new family benefits from your fandom!