Nobody expects the tight end. An inherently sneaky position offers a chance to get lost on the field and draft board. Players who man the position are so easy to hide that the Buffalo Bills nabbed the first one.
Dalton Kincaid is the first- and fourth-round selection. Management concluded surrendering a hump round pick to slide up was a worthwhile expense, as they concurrently calculated that two spots was too long a wait for their targeted target.
Choosing Kincaid is appealing not just because they might have swiped him from the Cowboys. Adding receiving options as early as possible is in the interest of any team with Josh Allen. Buffalo has its first first-round tight end since Tony Hunter, who you don't remember, either. He was himself taken two places before some quarterback named Jim Kelly.
The top draftee is still learning how to play if you seek upside. One year of high school football is all it took Kincaid to get here. A natural athlete is suited to play tight end. It's promising that Buffalo's newest tight end thrived at basketball, which is the best non-football sport to train for the position. He might be good at darts, too, but we're looking for skills that transfer like the ability to high point a reception.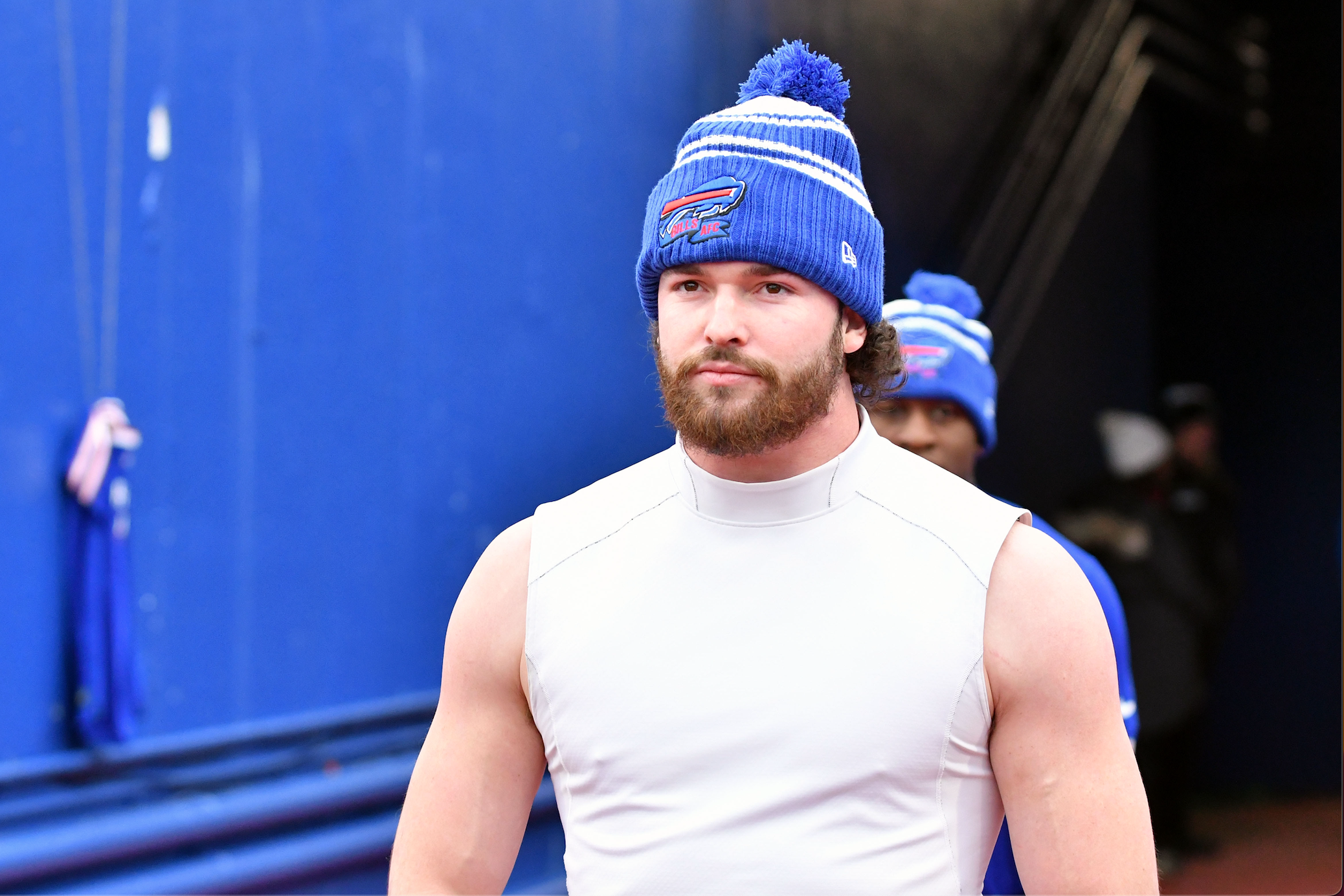 Dawson Knox is supposed to hate this.  Why won't he obey the narrative?  He sure isn't acting disappointed. An enthusiastic tweet is a pleasant welcome.  Using a GIF from Revenge of the Sith is hopefully the only worrying sign, as this offense is bound to achieve the entirely modest goal of being superior to the prequels.  There's no competition between the trainee and grizzled veteran.  Both should be eager to open the Dawson and Dalton Show.
The selection means more attention to Buffalo tight ends in general like the cola wars increasing sales for all those waging them. Using two of this job category is allowed by rule. Playing Knox and Kincaid simultaneously offers intriguing possibilities considering their slightly distinct skill sets. Their differences go beyond whether or not the K is silent.
It's not like they literally have to be tight on the end. I know spreading out at the play's start violates the position name. But football is all about deception. Make it seem unfair. Quarterbacks can be more than a quarter of the way back while we're at it.
The Bills could further extend the position's definition by emphasizing their direct use in the passing game. The most offbeat usage could lead to the second- and third-highest receivers on the Bills both being tight ends. When your leading rusher is your quarterback, any statistical anomaly is possible.
Kincaid is like a jumbo wide receiver, which is the definition of a tight end these days. Forgetting the sixth lineman is eligible to receive is a notion banished to the past like reaching for a receiver to prop up a quarterback who was similarly selected far too early. Sending both Knox and Kincaid on routes would mean it's a passing down, not a push to the goal line.
There's no reason to caught up on job titles. Anyone who urged the Bills to get Stefon Diggs a distraction had their wish granted. People inhabiting a rather unpredictable world should grow accustomed to unexpected solutions. The top rookie choice strives to provide a suitable distraction even if he's not technically the same type of worker.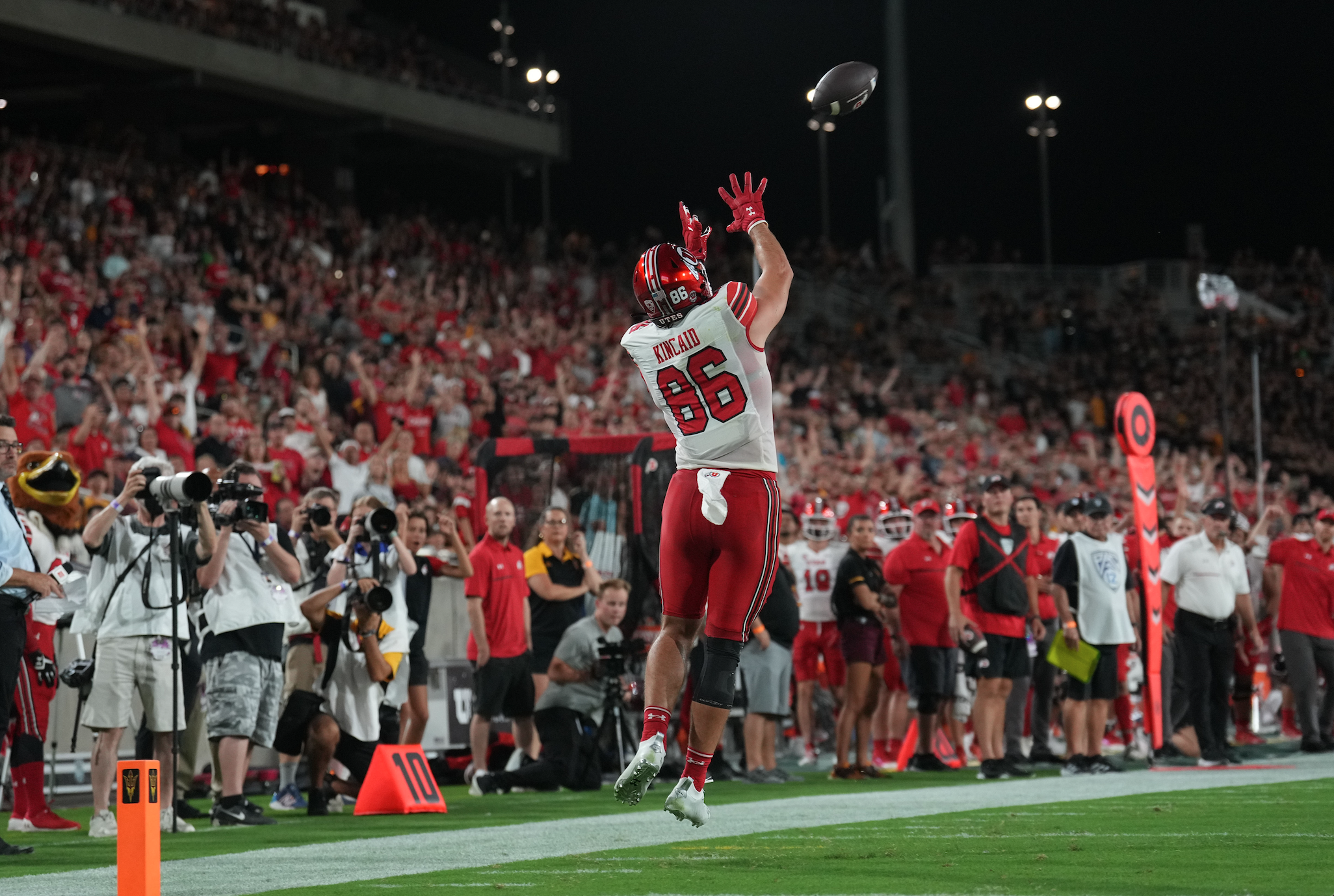 A tight end who runs clever patterns and can improvise new ones after catching isn't a wideout, which should only flummox those hung up on semantics.  David Letterman remains haunted by never taking over The Tonight Show when he should have been grateful to have a show at the same time that happened to be on a different network.
The most difficult guessing game got even harder The typical NCAA bracket had more correct picks than this draft's first round. There were many Purdues that made mock drafts as inaccurate as Criswell.
Running backs seemed like they came back in vogue during the first round for about the length of a rushing play. The Bills could've gone that direction but decided to emphasize what they already do well. Wide receivers collectively waited an eternity to run draft routes through Union Station's doors. Then the position also became suddenly popular like vinyl. Buffalo sort-of got in on the craze.
The Bills are doing their own thing while pretending they're not trying to copy the Chiefs. Overstimulated draft observers should not dare to compare a guy still waiting for his first NFL play to an all-time great like Travis Kelce. But the latter's style is influential for good reason. Kincaid could become a vital option while playing as a de facto slot receiver.
The top pick's production will be used in evaluating the chooser, too. Brandon Beane's selections have faced increased scrutiny as fans have grumbled about the miss percentage. Getting Allen someone to throw to seems like the easiest way to quell concerns.
Advocates of choosing other positions are bound to be ticked. Nonpartisan fans notice the direction Beane chose. The Bills don't have to worry about an underwhelming defensive lineman if they avoid drafting one. Trying to outscore instead of stopping foes is even more of a commitment now.
Going from walking on at San Diego to running onto the Bills is the early part of a heartwarming story.  Countless romantic comedies conclude with with how the couple wound up together.  But pairing up is just the start.  The real journey based in common values starts now.  Kincaid will get every chance to show he belongs no matter where he aligns.
Editor's babble: Still over the moon about this pick. We thank Anthony for his wonderful contributions to our blog. You can also find Anthony on Twitter @AnthonyBialy.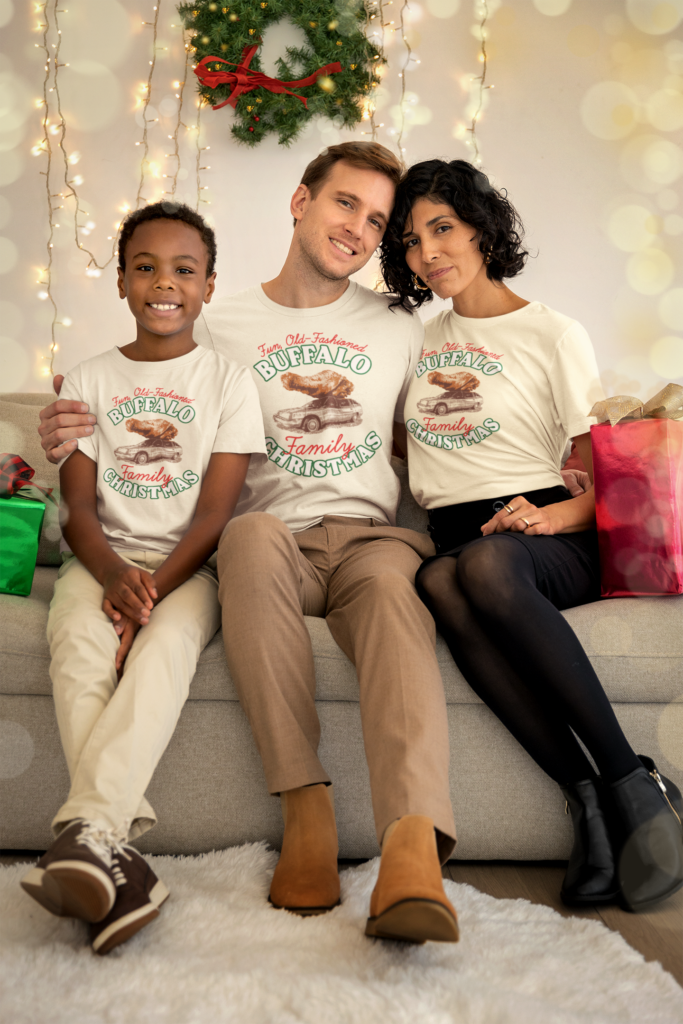 BuffaloFAMbase.com is sponsored by 26 Shirts
Every Monday, we launch a new two-week campaign of a limited edition t-shirt design. Every shirt purchase results in a donation to a local family in need. After the campaign ends, the shirt is retired. A new design is released, and a new family benefits from your fandom!