Saturn dealership market penetration has been static. And the quantity of Borders is unchanged. Consistency may be overrated. But it depends on the franchise. As for one that's turned around fortunes from perpetual ruin, the Buffalo Bills are enjoying stability unseen since before Google was founded. This club has also found success that's unfamiliar despite earlier searches. Now, they have to determine whether they're lurching upward or have stagnated.
Sean McDermott has created a routine. He will finish this season having coached the second-most games in franchise history presuming he's not fired and the Bills play all 17 games. The latter seemed like a certainty last year if the total seems like a foregone conclusion. As with so many categories such as the all-time top defensive end and wide receiver, Buffalo's incumbent coach is competing for second place behind Marv Levy, at least for now.
As with Joe Buck calling games every Monday night, predictability isn't necessarily a virtue. Both Kansas City and Houston have been steady for a few seasons. In between, a franchise could have achieved some success but remain not quite good enough, which creates a dilemma about whether the turmoil of a reset would be worth the chance.
Doing two jobs doesn't always mean getting paid double. McDermott should fire his agent. Or maybe taking on defensive play-calling reflects how there's nobody he trusts to delegate. An extra task could help distract him from overthinking, which has plagued his in-game decisions. Keeping him busy with his specialty helps the head coach, who by happy coincidence is also him.
Matt Milano's return means one linebacker spot is set in a good way.  I'm sure there are players fans can recall from, say, 2010 who proved personnel turnover is welcome if it means losing players who don't create enough football ones.  Sometimes, the comfort of knowing what's next would've taken the form of extending Chan Gailey.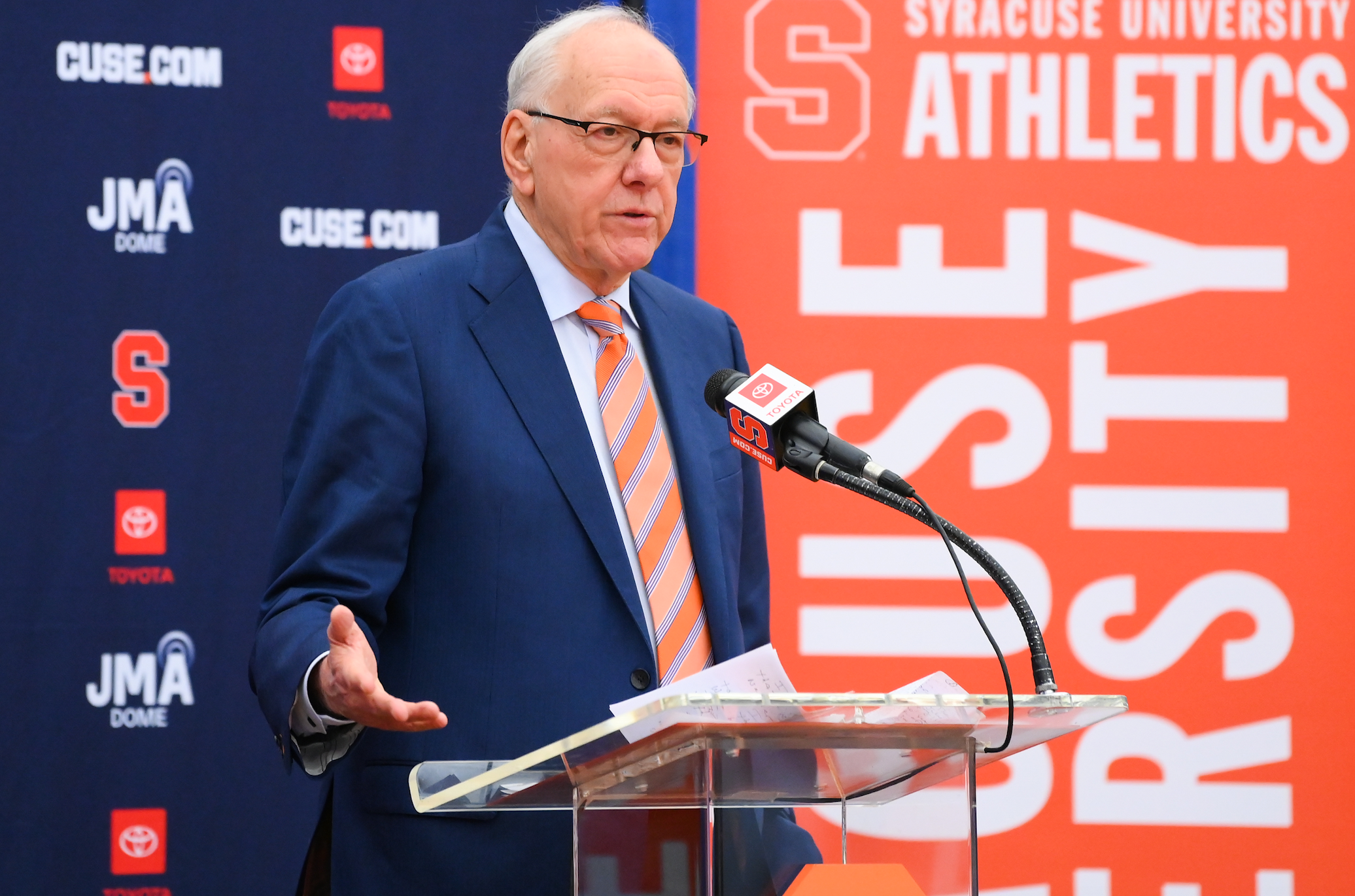 A coaching change that many people have never lived through provides guidance on when to end reigns.  Jim Boeheim was only the seventh coach in Syracuse history, in part because he singlehandedly made it so there have rarely been replacements.  The one-time seemingly perpetual coach participated in over half of the games of a school whose team started playing in 1900.  It remains jarring to replace someone hired during the Ford administration.  Fans of the university two doors down from Buffalo figured he'd coach as a brain in a jar well into the 2300s.  But the team had declined out of even making the tournament.  At some point, even fixtures get replaced.  He'll berate officials with his family.
Chaos used to be preferable.  Some of us geezers born before 2018 vaguely remember wishing the franchise could fire everyone.  Regularly reaching the playoffs remains novel by percentage.  At the same time, they're also not advancing quite as far as hoped.  It's not ungrateful to notice that a team that's suddenly thriving still stops playing before a few others.  Asking if employees are doing enough is part of a regular evaluation.
Changing regimes is as theoretical as time travel unless I'm typing this a decade from now and not telling anyone. Buffalo is obviously keeping McDermott despite inflamed demands for his removal after the Bengals did as they pleased during the host's most recent game. Short of a Leslie Frazier-style shocking disruption, the one certainty is who will hold the job. The surprises will have to consist of how games unfold. It'd be nice to be startled by in-game management from the same manager.
The plan to keep on doing what seems to be working, sort of. The certain routine has been largely welcome going into a seventh season. A run that would've been unimaginable about a decade ago leads to being disappointed by a losing record in the playoffs. That's naturally better than the same during the regular season. Yet wondering if McDermott can get this team to better than second or third in the conference is legitimate.
As for minimizing uncertainties about what's next, successful organizations know they can't control everything. Football clubs are just one of the entities that must maintain awareness about areas of unawareness. There are bound to be downsides about projections based on how we understand time works. It seems to go only forward at a continuous pace. Pondering if they've plateaued contrasts with fearing the disruption caused by replacement only to end up in worse shape than if sticking with inertia.
Participants spend much of life trying to determine if enough has been done to make the next part at least as nice. People are constantly calculating if jobs, relationships, and residential situations are worth maintaining. The biggest drawback is that tricky bit where we don't know what's going to happen next unless it involves the certainty that the Browns will botch their quarterback situation.
Claiming everything is positive serves as a certain indication.  Bills fans are mildly displeased with some of McDermott's decisions, as indicated by expletives uttered in dens and posted on social media.  It's always easier to maintain circumstances.  A bit more boldness in McDermott's decision-making would bring upheaval in the best way.
Editor's babble: I'm hoping getting back to calling plays on defense will bring out the best in McDermott. The overthinking comment is right on in my opinion. Outside of in-game management, I'm more than happy with 'McD' as the head coach of this football team. We're grateful for Anthony Bialy's many thought provoking contributions to our blog. You can also find Anthony on Twitter @AnthonyBialy.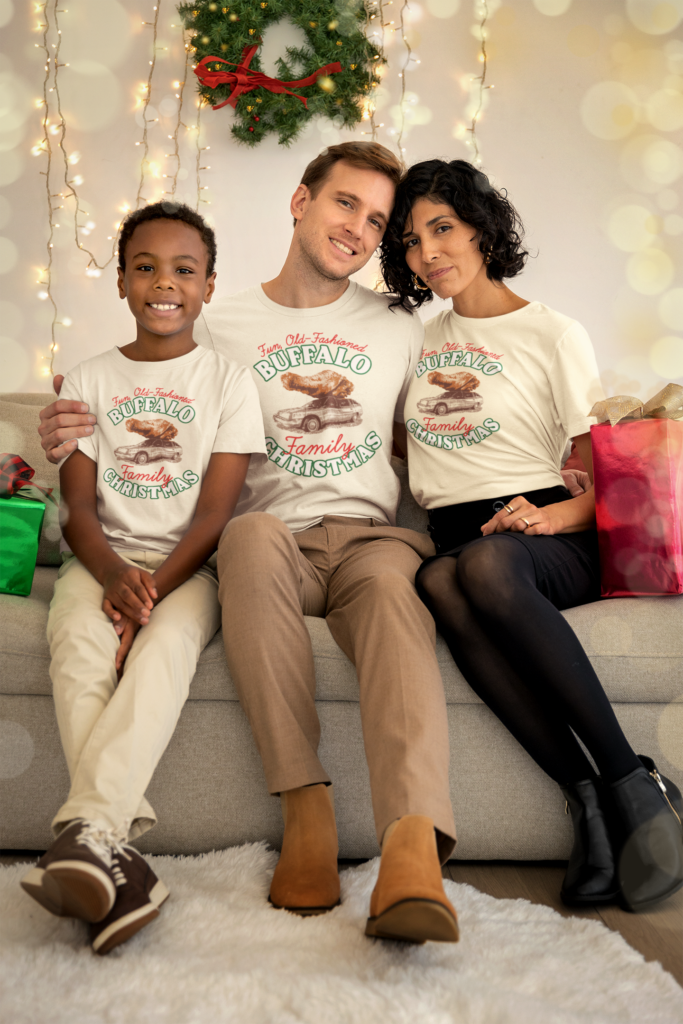 BuffaloFAMbase.com is sponsored by 26 Shirts
Every Monday, we launch a new two-week campaign of a limited edition t-shirt design. Every shirt purchase results in a donation to a local family in need. After the campaign ends, the shirt is retired. A new design is released, and a new family benefits from your fandom!