Unless I miss my guess, the Bills will sign or draft a burner to stretch the defense. They will also sign or draft a big, high-catch-rate route runner.
They might be the same player.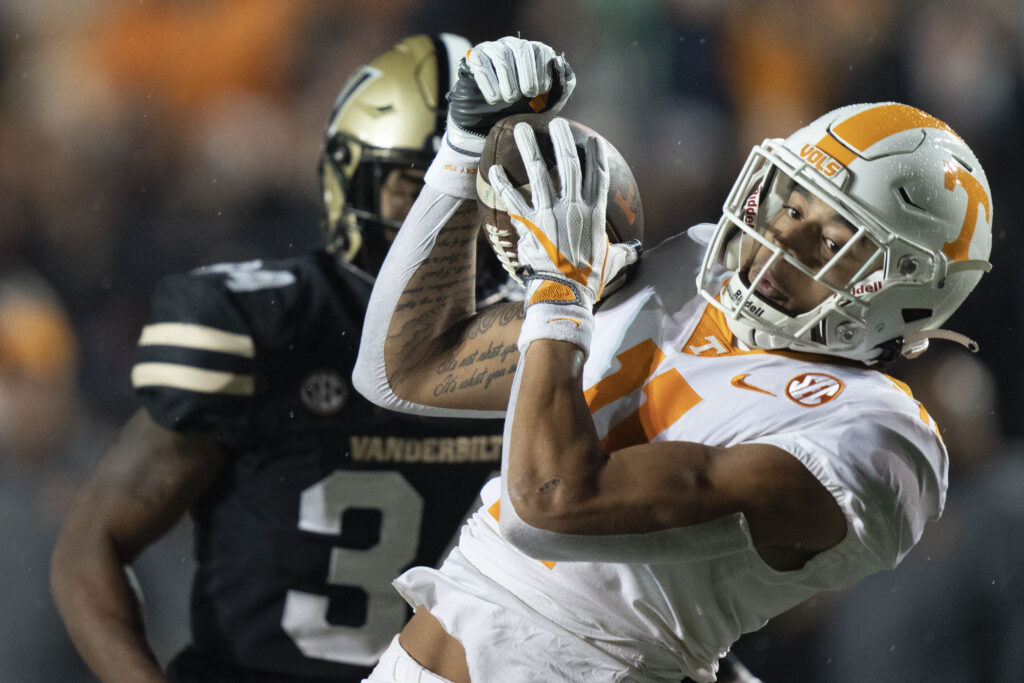 Of the 73 WRs that I looked at, 46 have been seen by credentialed scouts in 2022 (yes, this is my hobby), and 57 were seen either this year or last year.
Elimination #1: Remove Receivers with Low Catch Rates. Let's eliminate all draftable WRs with lower than 68% (two thirds) of Targets Caught over their career. The number preceding each player's name is his position on my BuffaloFAMBase Big Board.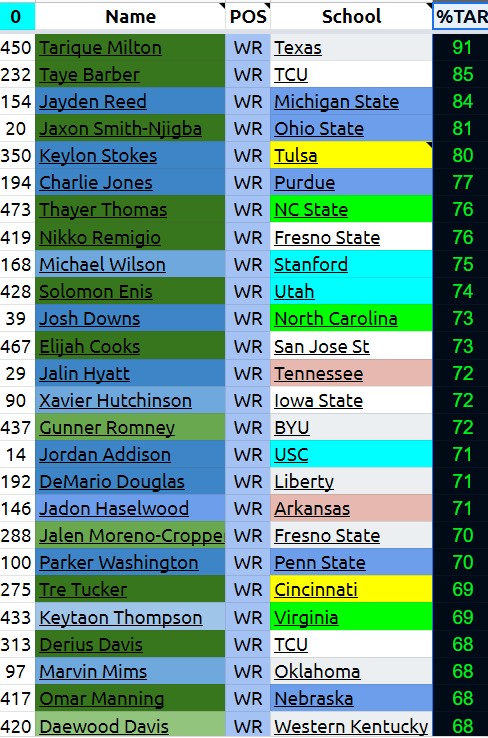 The blue-highlighted players denote the highest-ranking player from their school, with the lighter-blue color the second-ranking player. The darker green are just players I like more. Just missing my 68% cutoff were Nathaniel "Tank" Dell, Jayshon Jackson, Rashee Rice, Jake Bobo, Aron Cruickshank, Rakim Jarrett, Puka Nacua, and Cedric Tillman. If you still like them, you can. These eight WRs would still be in the running if I'd set my standards lower to 66%.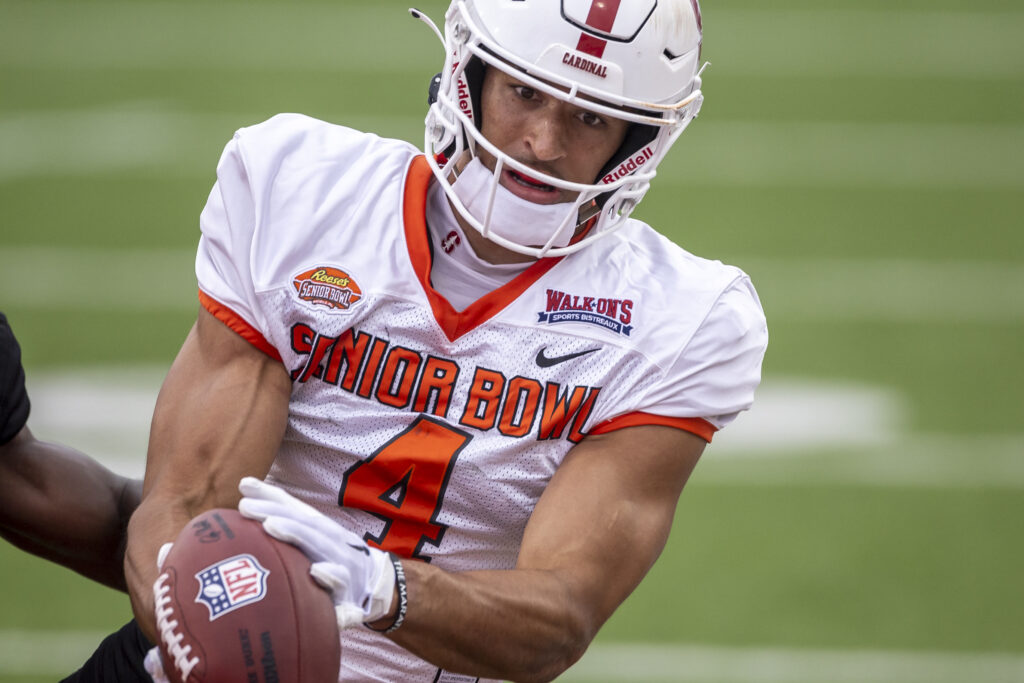 Elimination #2: Remove Unscouted Players, With One Exception.
To remove unscouted WRs, I only have to remove six WRs from the above list. That's because Bills credentialed scouts were very active at schools with pass-catchers who can actually, you know, catch the ball. I think that Michael Wilson of Stanford will be in for a 30-visit, so I'll leave him on the list. Wilson's two Jones Fractures make him a risk-reward pick, because he could be another Gabe Davis, or a guy who never makes Week 1. Wilson looked as good as ever in the Senior Bowl (4 catches for 76 yards, and a 4th-quarter, 44-yard touchdown grab). Elijah Cooks is the slowest; he's gone. Others I'm removing are Nikko Remigio, Jalen Moreno-Cropper, Tre Tucker, Daewood Davis, and Jadon Haselwood.
Elimination #3: Remove The Slower WRs still on the list (Gunner Romney, Keytaon Thompson, Jayden Reed, and Parker Washington). Here's what we have left: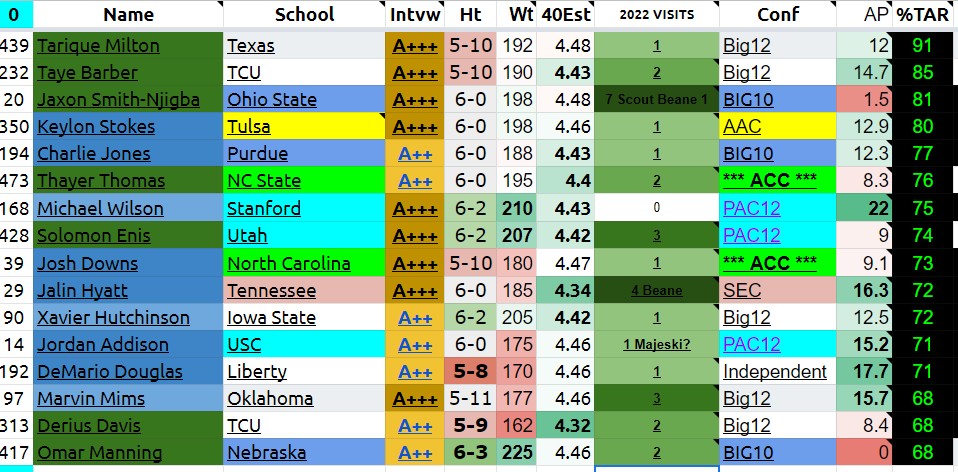 A few things jump out. First of all, our GM Brandon Beane attended the games of Jaxon Smith-Njigba and Jalin Hyatt. They are the RD1 WRs worth consideration where the Bills draft. Smith-Njigba has the 81% catch rate over his career and Jalin Hyatt has a 72% catch rate. JS-N is built more solidly but hasn't erupted against AP-ranked teams like Hyatt; Hyatt's career per-catch average is 16.3 ypc, while Smith-Njigba's was 1.5 ypc this year on 2 receptions but 49 catches for 16.8 in 2021 Only Michael Wilson of Stanford (10 catches at 22 YPC) and DeMario Douglas of Liberty (7 catches at 17.7) had YPCs that are higher than Hyatt's.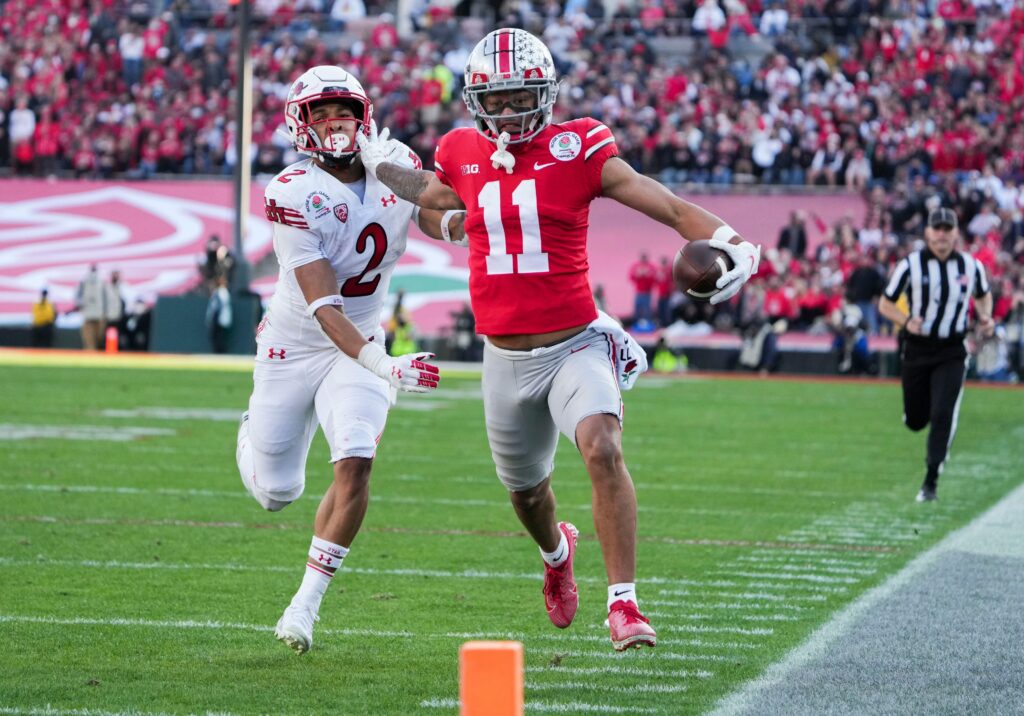 Elimination #4: Eliminate the poorer downfield blockers and RD7-UDFAs. I'm taking out four WRs who NFLDraftBuzz ranked at the bottom of our list for poor downfield blocking:
313 Derius Davis
350 Keylon Stokes
39 Josh Downs
194 Charlie Jones

Plus, I'll eliminate some others who will likely still be available in Undrafted Free Agency:
417 Omar Manning
428 Solomon Enis
439 Tarique Milton
473 Thayer Thomas

Here are the remaining WR targets, sorted by their ranks on the BuffaloFAMBase Big Board:

You can see Beane's five deep-speed guys are Addison, Smith-Njigba, Hyatt, Hutchinson, and Mims. You can also see the quintet of reliable, high-catch-rate Taye Barber, Smith-Njigba, Wilson, and Hyatt/Hutchinson (tie). The best 5 interviews came from Smith-Njigba, Hyatt, Mims, Wilson, and Barber. I could see the Bills double-dipping at wide receiver. For example, draft Taye Barber as Day-3 competition in the slot and Jalin Hyatt really pushing Davis and Shakir as the understudy to Stefon Diggs. Don't count out Michael Wilson, though.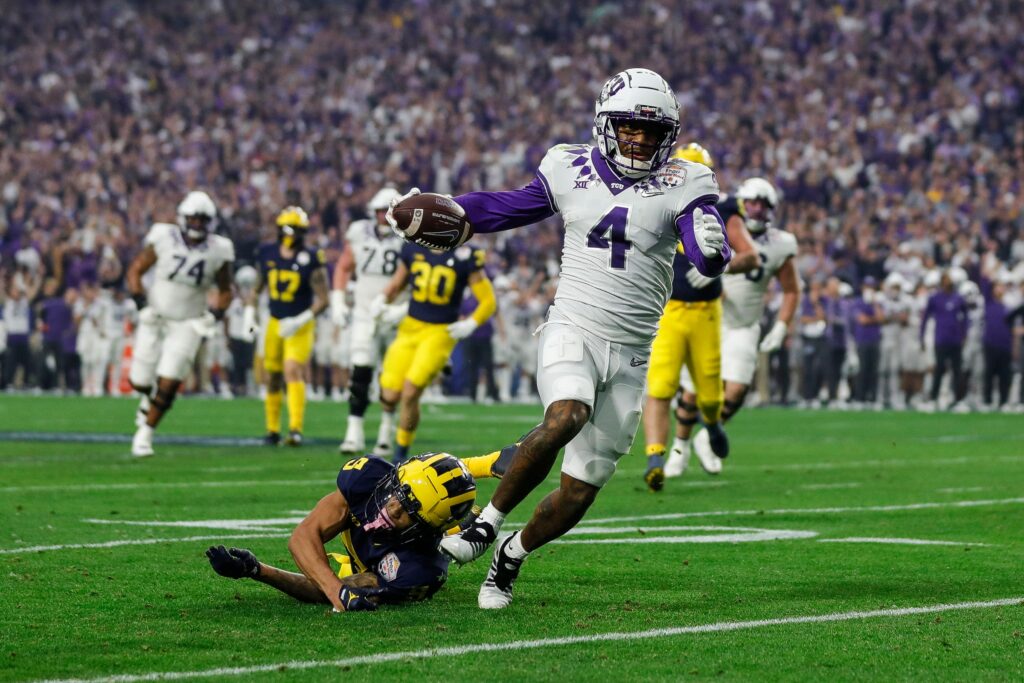 Editor's babble: No one does this better than Dean Kindig. We are grateful for his many contributions to our blog. You can also find Dean on Twitter @TCBILLS_Astro. Follow him so he can find out more information about Bills scouts at games!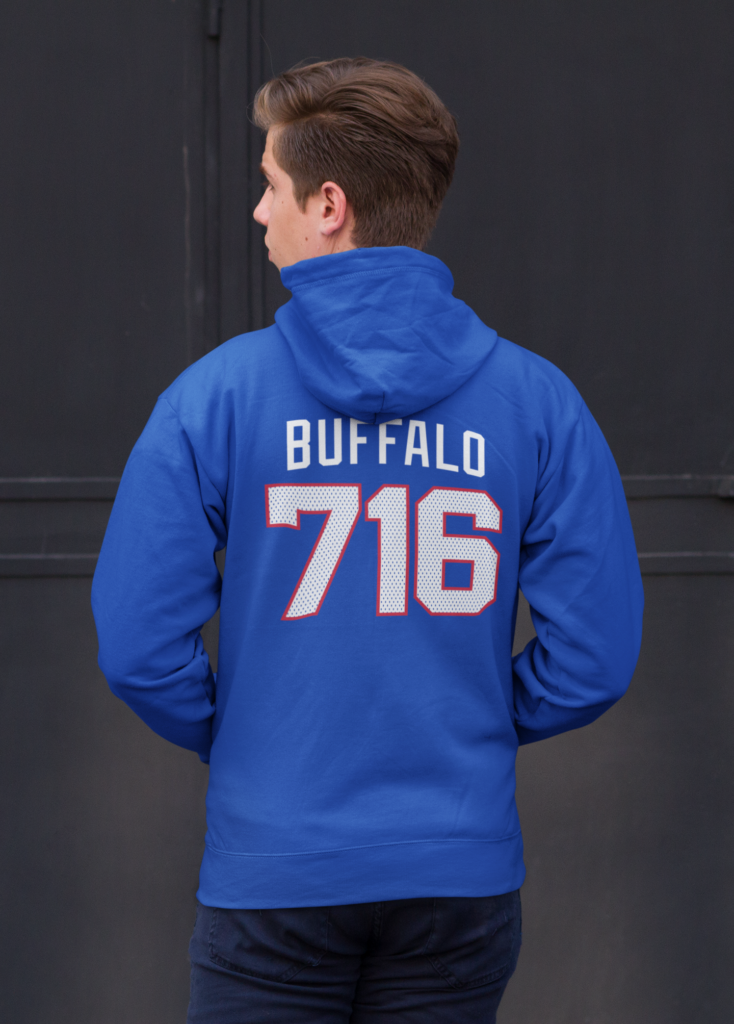 BuffaloFAMbase.com is sponsored by 26 Shirts
Every Monday, we launch a new two-week campaign of a limited edition t-shirt design. Every shirt purchase results in a donation to a local family in need. After the campaign ends, the shirt is retired. A new design is released, and a new family benefits from your fandom!