The refs and Caesars might have split Super Bowl MVP voting. But no Buffalo Bill was in the running even if the NFL's best case is ineptness. Officials ruining a great game of a sport everyone loves illustrate the difference between aspiration and actuality. Buffalo missed a shot to get jobbed. The alleged offender barely touched the supposed victim. Flag football isn't just for women.
A result with an asterisk served the practical purpose of creating another distraction from our sadness about who wasn't there. What edible scoop did you make? Food you can rip apart enables paying attention to the game even when the focus is on what's being consumed. I made the Wegmans Buffalo-style chicken pull-apart bread, which was the closest the Bills got to this Super Bowl.
Annual savings on championship merchandise are as appreciated as free time instead of having to stand outside in February for some parade.  Maybe the bright side is still a bit dark.  Watching the championship without tension is not the desirable way to remain calm.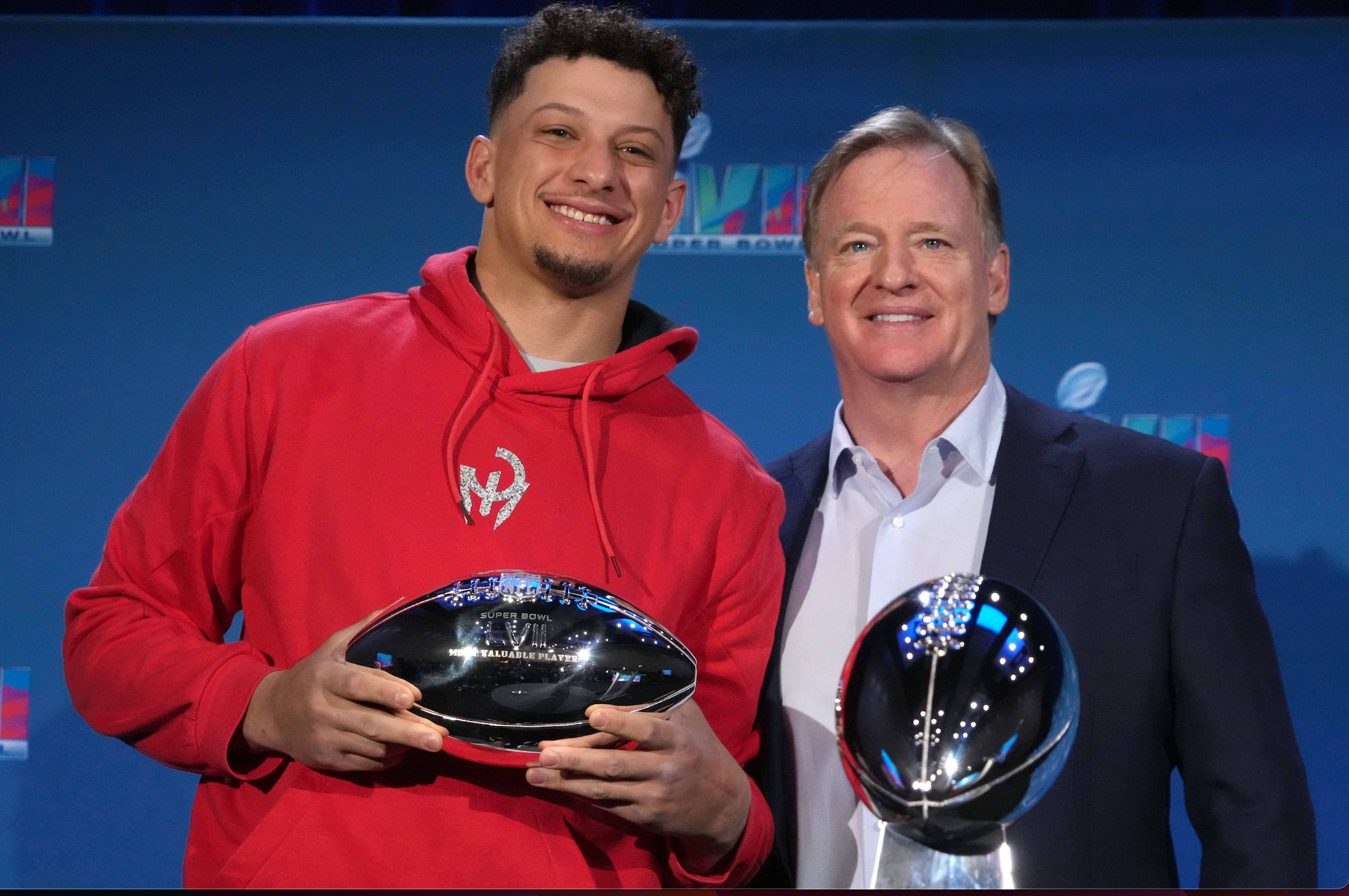 One team has to win, right?  Twenty of them have managed the feat.  A few have even managed to compile multiple championships.  The Chiefs suddenly can't see the floor in their trophy closet.  I tell myself they'll feel even more disappointed when they don't win one.
It doesn't seem fair for a couple franchises to monopolize titles. I thought this league revolved around parity. But having to win on your lonesome turns out to be the exception to the obsession with equality. We figured out awhile ago that the Bills aren't going to be handed one.
One might think any random club could be able to put it together a single time. Others are capable of doing so. There's yet another Super Bowl winner who either addressed liabilities or overcame them.
Get ahead up front. A mean offensive lines that gleefully enables everything else should be every general manager's top priority after that Super Bowl. Staffers get to watch games for work, which would be even more fun if they were paid hourly.
As for the desired player category, the Eagles finished with no sacks after compiling a league-leading 70 during the regular season. The last thing a defense wants is to let modern quarterbacks pass with ease. After seeing the force and grace with which Kansas City's linemen block, you'll never limit players who touch the ball to the definition skill players.
Destiny remains displeased with the Bills.  In the most recent case, their status as a contender is fated to overlap with a dominant foe.  Kansas City's innovative supremacy keeping them as the conference's standard brings to mind Michael Jordan's extreme example of keeping the Knicks and Jazz from realizing title dreams.  But circumstances simultaneously benefits a franchise that needs a quarterback the year Josh Allen was available.  Making wise decisions regarding available options is all we ask of management.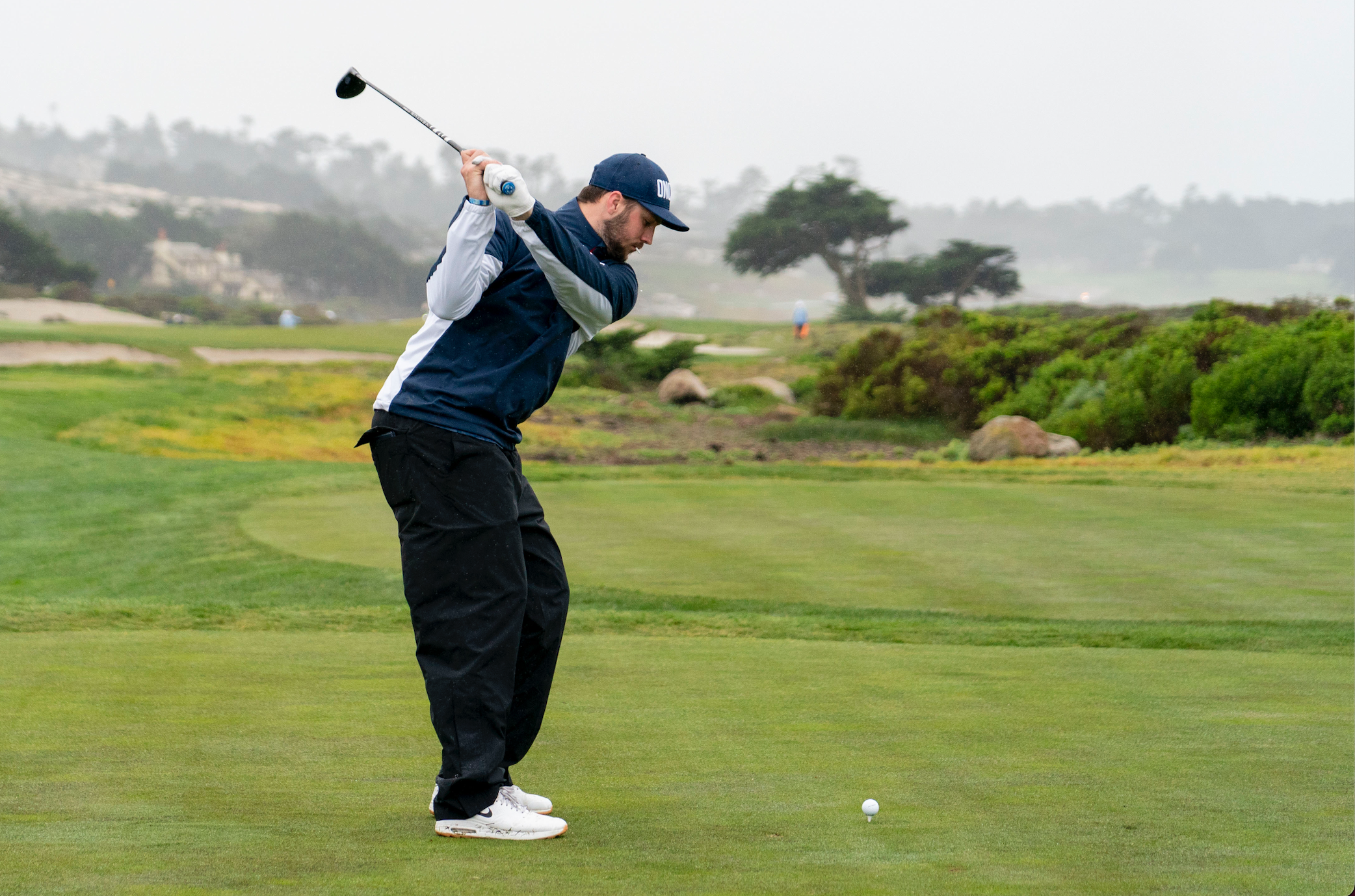 Unlike Patrick Mahomes and Jalen Hurts, Allen has never lost a Super Bowl. Perhaps there's a downside to that cold stat. Halftime was apparently long enough for the winning quarterback to get ankle surgery and recuperate. Meanwhile, the Bills have upgraded from needing a proficient quarterback to focusing on getting him help. Perspective offers consolation when a championship still feels distant.
The finale offered ample chances to ponder deficiencies that sink dreams. Compare what toys you don't have to rich kids whose parents splurged for the G.I. Joe aircraft carrier to make your own haul appear meager. Even gratitude can't overcome the way setbacks always outweigh benefits. Economic examples should at least sometimes feature beneficial transactions.
The offseason is already running. The Bills better be addressing both lines in the same way the league should this break to figure out what a catch and holding are. If the NFL doesn't want people thinking their production is scripted, they should train officials to know the rules. Occam's razor allows us to cut through conspiracy theories. But the notion that the simplest explanation is the truest means this multibillion-dollar business features the sort of bumbling officiating one would expect during a Three Stooges short.
There's no greater understatement than noting we're ready. I'm unsure what else we'd have to do to show our commitment short of a John Wick-style sign of devotion. We're either not fated or are so in a rather dejecting way.
If wanting it was sufficient, Buffalo's banners would blot out sunlight.  But cheering fervently doesn't quite contribute as much as putting acquired talent to productive use.  A Super Bowl victory doesn't become reality like Charlie Bucket winning a chocolate factory because he was pure of heart. Since it's not merely a matter of desire, we have to hope this timeline is just unraveling very slowly.  You may have spent these empty post-finale days realizing there's once again nothing to do but wait.
Editor's babble: Fortunately, for those of us who wait there is the NFL Combine and Draft to look forward to… as well as more sardonic humor from @AnthonyBialy… here as well as on Twitter. We are grateful for his wryness. :)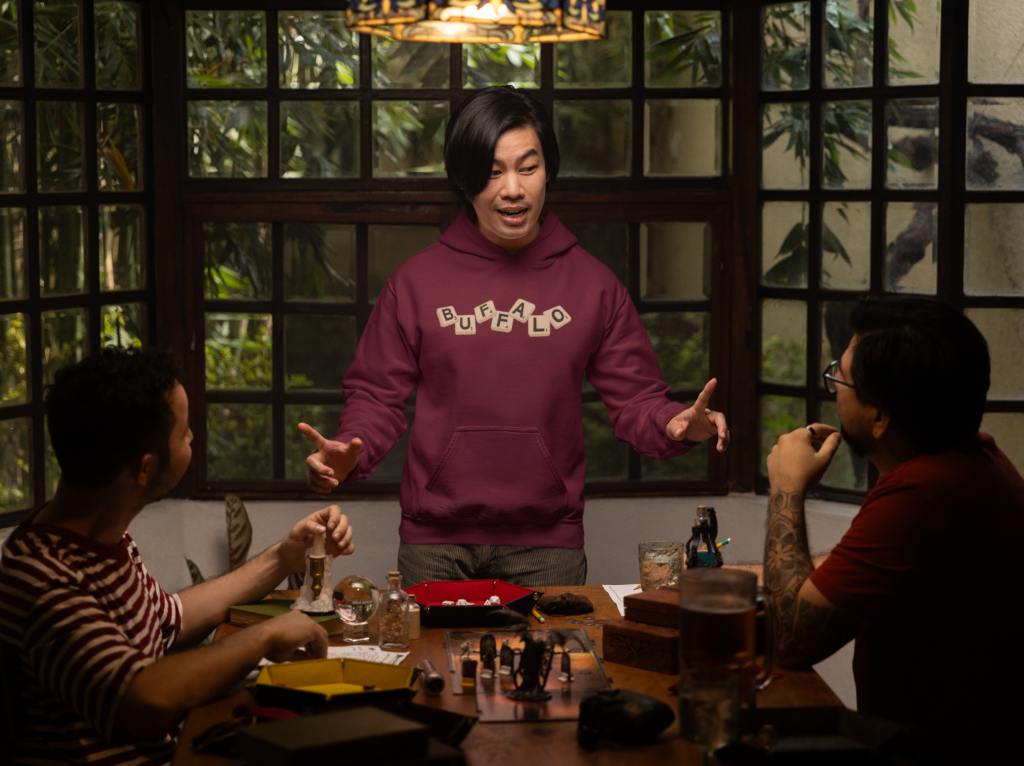 BuffaloFAMbase.com is sponsored by 26 Shirts
Every Monday, we launch a new two-week campaign of a limited edition t-shirt design. Every shirt purchase results in a donation to a local family in need. After the campaign ends, the shirt is retired. A new design is released, and a new family benefits from your fandom!