Even Detroit doesn't play in Detroit twice per week that frequently. Weird schedule weeks have become normal for the Buffalo Bills. A neighbor kindly providing a venue offers a change of pace from frequent prime time outings or shutdown scrambling. Bizarre conditions may as well be used as a chance to focus.
There sure is a lot of unease around what's now a 7-3 team. My extensive calculations indicate that means they've won 70 percent of their games. But the trend of play and the way they've lost have spurred concern. Finally getting on track felt like a successful recalibrastion.
An outing in a place with no rooting interest felt understandably airless. Early struggles didn't inspire third-party attendees to take sides. The sluggish beginning was more frustrating than infuriating. Most of the first half teetered toward resembling the dreadful 2005 game against New Orleans in San Antonio. A precedent of regrettable neutral site games has provided us with the glorious gift of perspective.
The quarterback has to prove he won't throw a red zone interception, and the negative thing not happening is a plus. Josh Allen settled in after looking like he was thinking. We want our quarterback reacting instead of fretting about what could go wrong. Our happiness overlaps entirely with his.
An offensive coordinator should at least not complicate the goal.  Ken Dorsey's stubborn early refusal to stick with running leads to standing in place.  If you insist on incessant throwing, at least aim at the next Bills receiving Hall of Famer.  It took long enough to target Stefon Diggs that it seemed like an inside joke.  It didn't make sense to anyone on the outside.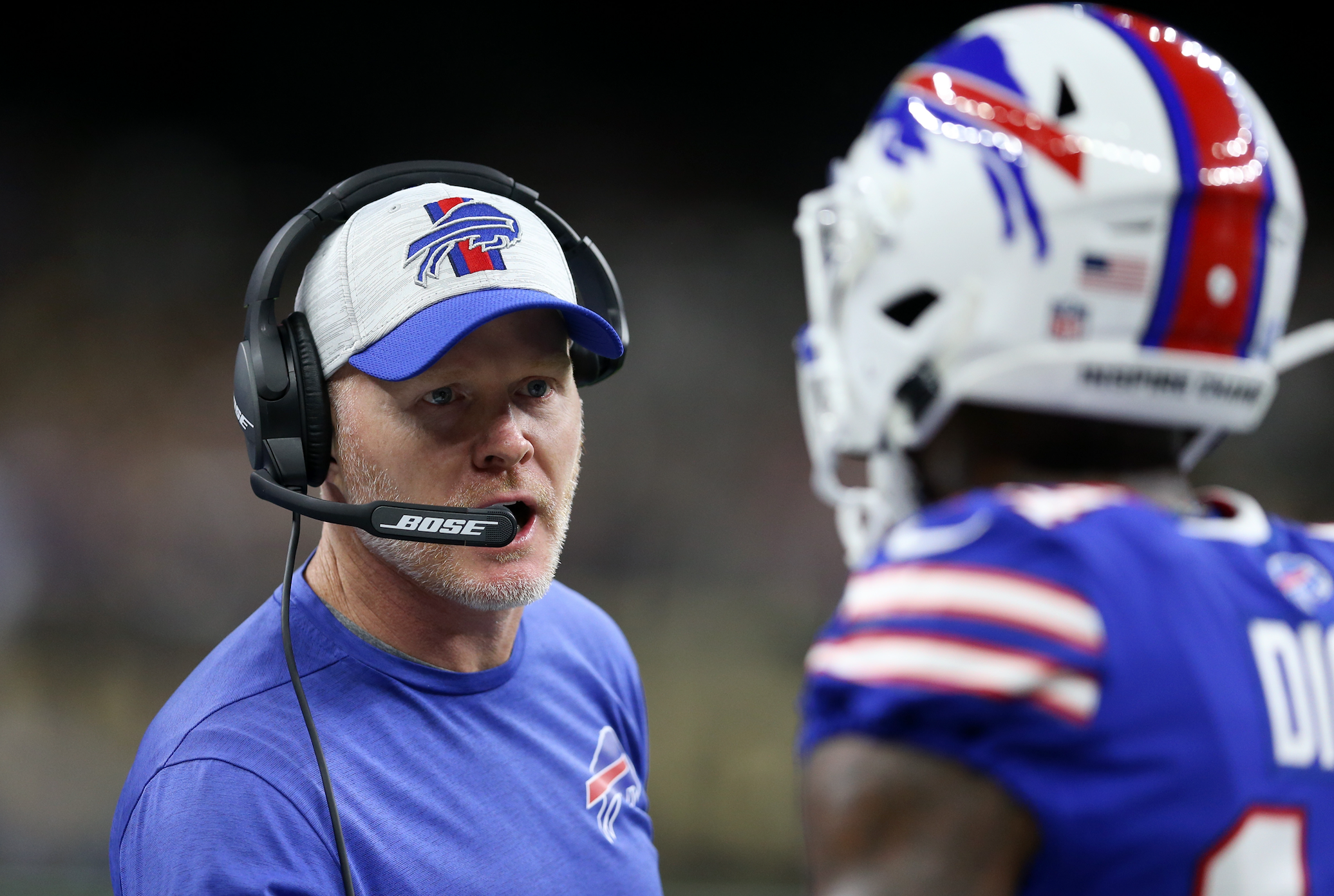 In the game's biggest sideline moment, Diggs went to Sean McDermott and presumably asked to be incorporated into the plan because he happens to be a good helper. He spoke on behalf of every Bills fan. The last play of the first half and the first of the second both went to Diggs in what should obviously define this club's passing attack.
Lulling the Browns into thinking he'd go unused was perhaps a brilliant strategy. Also, sodie pop executives either introduced the reviled New Coke on purpose to make consumers yearn for the original or lucked into success after a colossal screwup.
Dorsey doesn't want to end up mesmerized by passing like Kevin Gilbride. It was tempting to throw on every play when your quarterback is Drew Bledsoe. Kneel-downs were an exception, barely. But the Bills didn't have enough chances to kill the clock because the coordinator refused to help his quarterback with balanced calls. Show a passer you admire his skills by asking him to use them just a bit less frequently.
If you like passing, call a rush. Stick with me here. Handoffs make throws easier according to theories established before Prohibition about draining defensive resources. The lack of even marginal balance makes fans glad for the 21st Amendment. It was nice to switch to sipping to celebrate instead of cope.
The Bills could continue to try the football transfer that's like a pass without racing forward through the air.  They don't have to become a running team: the offense just has to stick with it long enough to convince others they could.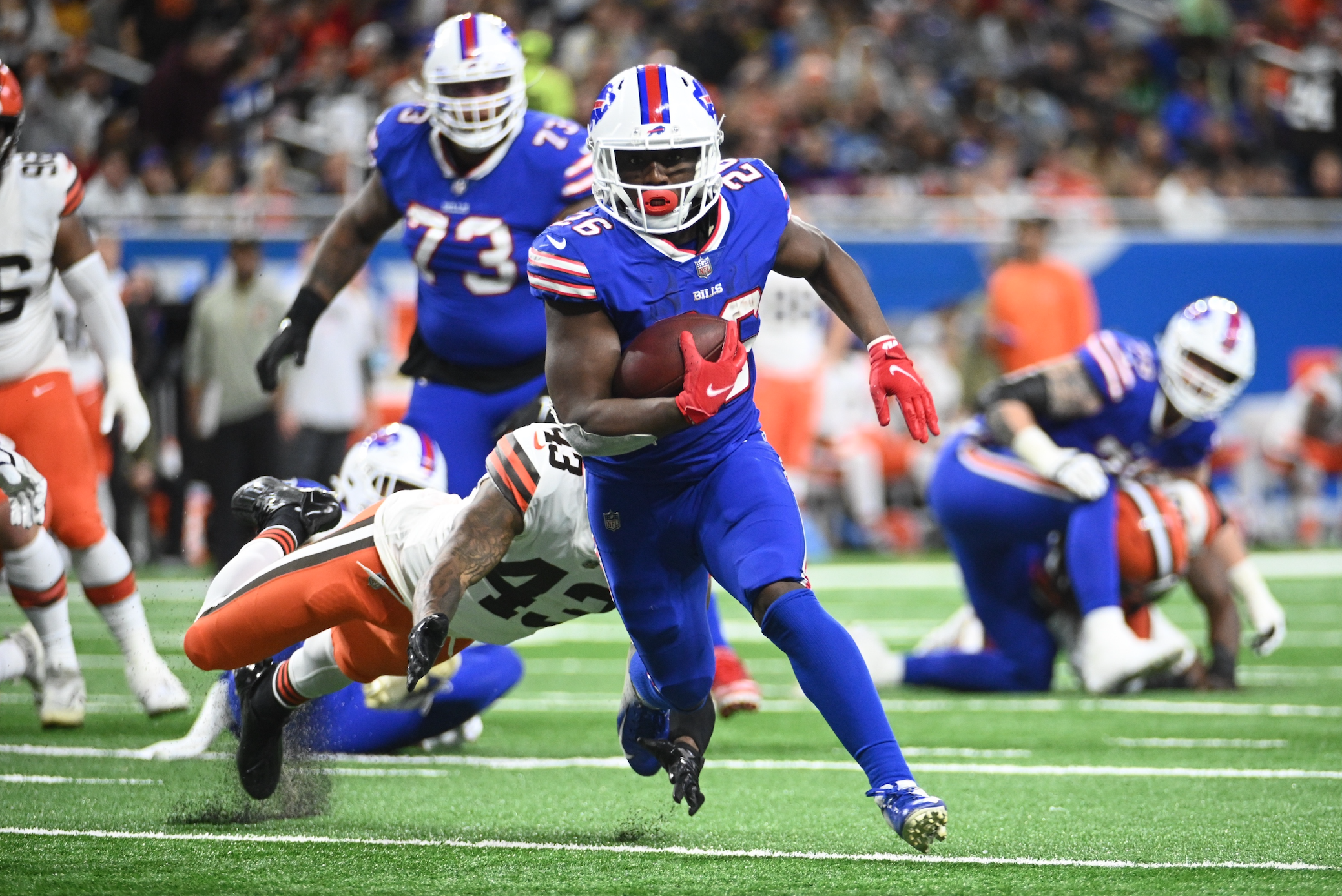 Devin Singletary increased his season's scoring by infinity percent during the Minnesota game. It was gratifying to see him reach the end zone again in Detroit even if his percentage decreased. Being forced to add roles may create auspicious fortunes. Adding Frank to overcome bad ratings tuned It's Always Sunny in Philadelphia into a demented success. Likewise, turning to running backs after the passing game stalled means Allen doesn't have to gain nearly every yard. Football's casting directors should be glad to add their own Danny DeVitos.
Make others feel bad in the same way someone did to you to balance the universe. Stealing a fumbled snap reflected the important lesson of learning from pain. The only proper way to cope with brutal losses is to look for the same opportunities in reverse. The Ring's curse has been passed along to Cleveland.
A roster that needed a place to crash luckily found a welcoming city during a holiday week. A lot of Buffalonians are hanging out in Detroit like Axel Foley pretended to do. Returning somewhere familiar will hopefully contribute in a small way to increasing stability for a franchise trying to emerge from a bout of shakiness.
I suppose it's better to have a struggle than meltdown. Buffalo's end to a short but significant losing streak felt similar to returning to work after illness. Your productivity might remain a little low even if you're back in the office. Now, they must focus on full health, which is only partly physical.
A modern football side might not be able to get by on six field goals every game.  If the Bills can run occasionally, it's even possible for them to occasionally not deploy the nickel defense.  Stranger things have happened such as switching from the home to visiting team at Ford Field.
Editor's babble: Happy Thanksgiving! We are thankful for Anthony Bialy's unique contributions to our blog. You can also find Anthony on Twitter @AnthonyBialy.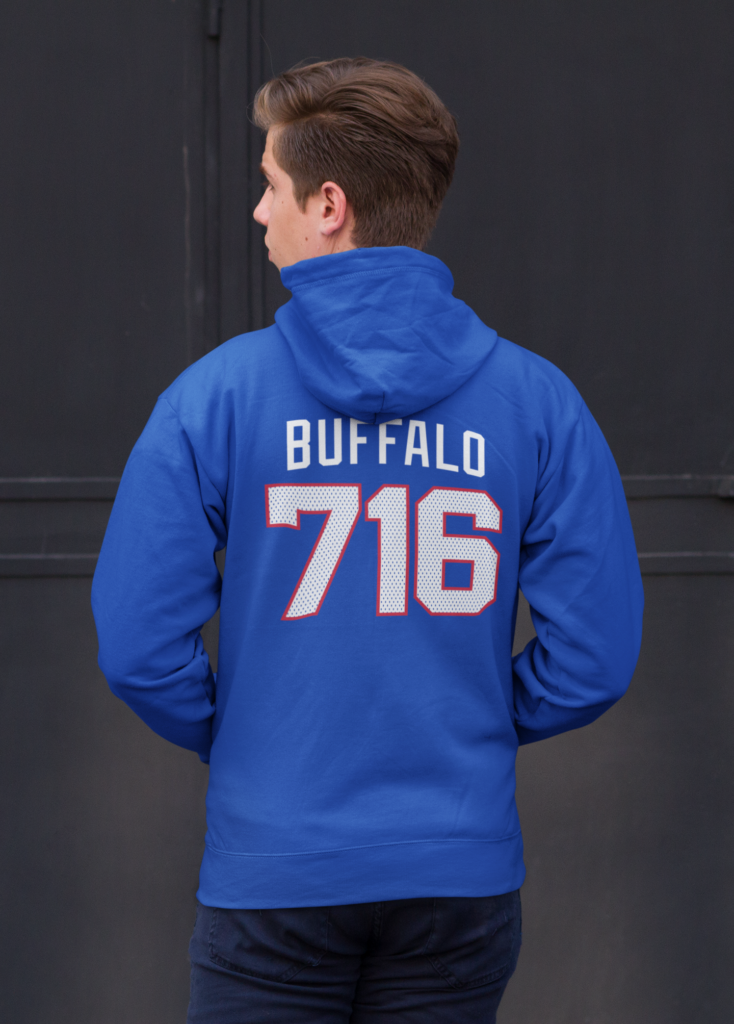 BuffaloFAMbase.com is sponsored by 26 Shirts
Every Monday, we launch a new two-week campaign of a limited edition t-shirt design. Every shirt purchase results in a donation to a local family in need. After the campaign ends, the shirt is retired. A new design is released, and a new family benefits from your fandom!