It's just one game. But we never want to stop talking about what a game it was. That was the best sort to have as one hundred percent of the results. A single sample won't define the season, we must remind ourselves about every five minutes. Buffalo Bills fans are trying to manage expectations like Brandon Beane does the roster. The grump notes that the next 16 examples might not resemble the brilliance of the first. But the season doesn't have to disappoint from this point forward like The Walking Dead. This team knows how to develop character.
We enjoy traditional game break from Thursday night to a week from Monday night. Getting in results before Sunday meant the first full-scale NFL game day brought all the lethargy with none of the tension. Watching with detached indifference is a novel experience. We've often found ourselves viewing some other dumb non-Bills teams in prime time, and the reverse has been an early joy. Once again wasting time until an evening kickoff reminds us managing hype is a good problem.
Another day spent turning phones back on to check how much time is left before kickoff signifies just how more dedicated notoriously loyal fans can be.  I distrust anyone who's productive this upcoming Monday.
It's not just unparalleled play that separates our beloved quarterback from the rest.  Potato chip spokesperson Josh Allen radiates a singular vibe.  His preternatural calmness while creating thrills led to discussing which humiliation of a defender is our favorite.  The Ram who fell for that bootleg keeps having to report his credit card's theft.  Plus I hope the guy Allen stiff-armed is okay.  The poor victim probably wished he had been hurdled.  As if our BFF quarterback's earlier iconic rushing moments were insufficient, deftly reaching into the end zone permanently bruised Bobby Wagner's ego.  Oh, and Allen is fairly good at throwing.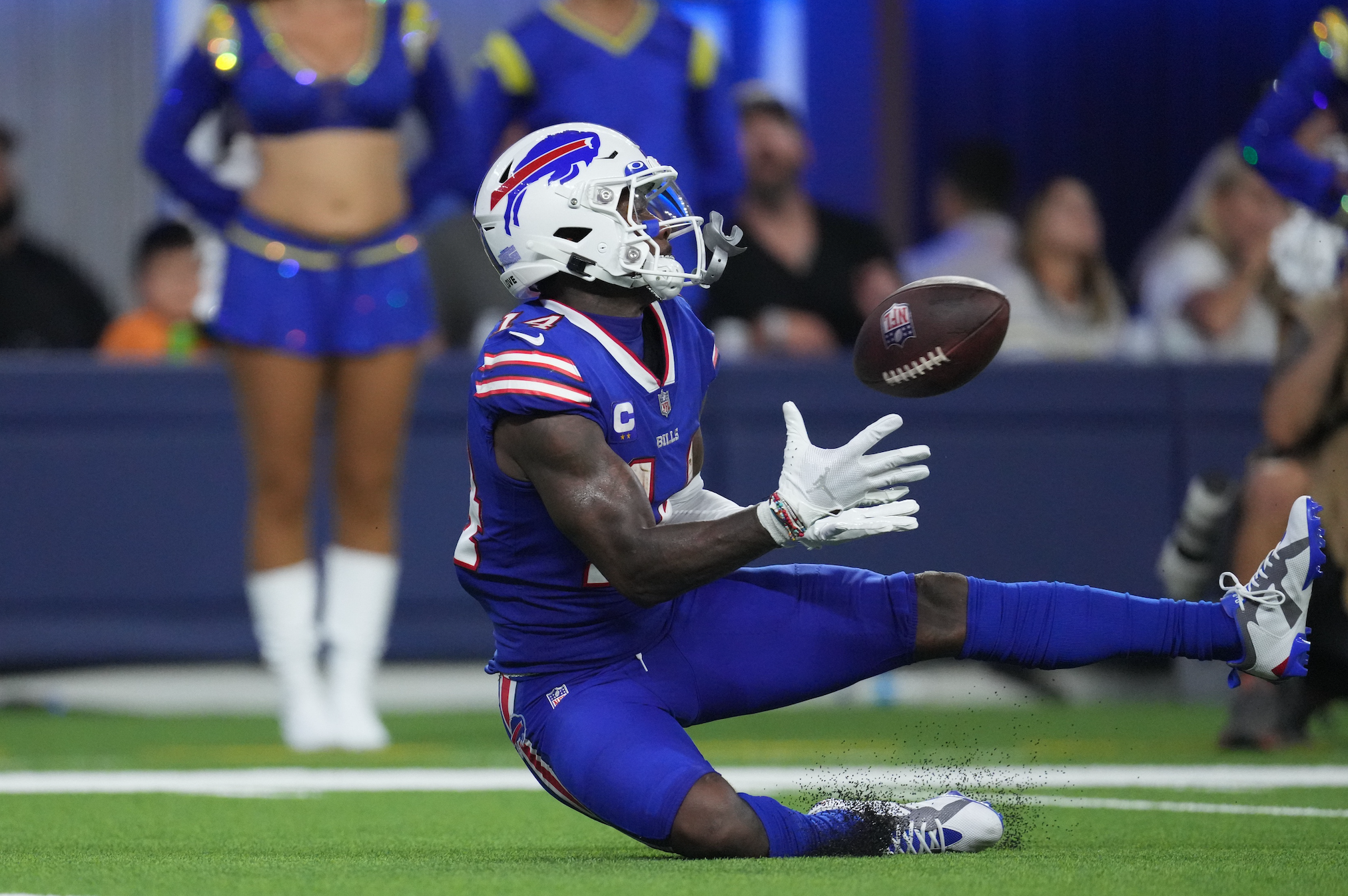 Every receiver does his part. Falling Stefon Diggs is better than any other receiver standing up. He made the Rams forget to cover Gabe Davis. Meanwhile, Jamison Crowder showed himself suited to contribute in a less glamorous yet vital manner underneath. Defenses only have to worry about protecting one place. Unfortunately for them, it's everywhere.
At the same time, Von Miller making everyone else better. He's a "linebacker" we haven't seen the likes of since Bryce Paup. The incumbent has sustained pass-rushing dominance long enough to finish his career in Buffalo on the way to Canton. He spent his first chance with his new team adding to his list of achievements. A defense that needs to create mayhem without blitzing welcomes Miller, who schematically should count as more than one guy.
The greatest players improve teammates just by playing to their utmost. Miller obviously made life easier for other pass rushers who enjoyed the lack of blocking attention. The rest of the defense benefitted as well while covering throws from a harried quarterback. And the offense appreciates getting to start after a punt instead of a kickoff. Miller improves life for all his allies. I feel calmer just typing about him.
It helps to know just what plays to use. The source of the mysterious voice commanding Allen has been identified. After one game, Ken Dorsey seems even more discerning than his predecessor about what plays should come next. A prototypical college star without the natural athleticism to enjoy a long pro career showed he has the potential to spend years watching from the booth with his apt calls.
Excitement as intense as it is ubiquitous.  This year's roster created the ideal initial impression.  About 73 percent of Buffalo's economy was already based on obtaining Bills Fisher-Price Little People before this team showed it's capable of reaching its tremendous potential.  Building a vacation around seeing your dear team is worthwhile when they're this year's Bills.  It was tough for the Rams offensive line to not false start during an away game.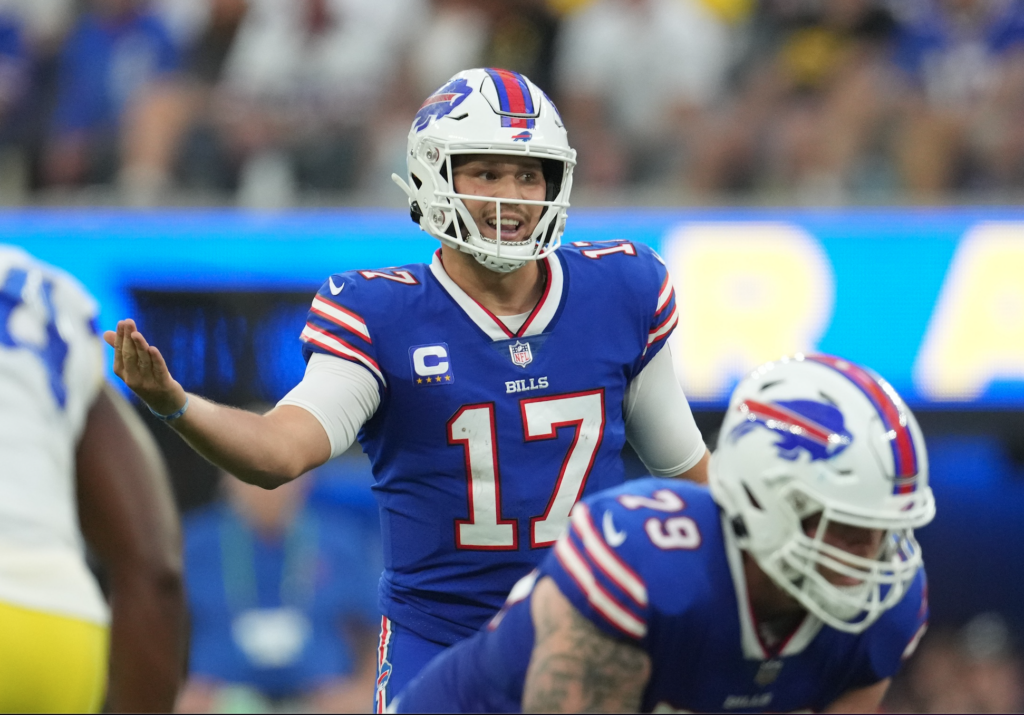 The Bills remained calm under the lights when fans weren't.  Early panic may have felt justified when fumbling players couldn't be bothered to take napkins to fingers coated with delicious yet slippery barbeque sauce, perhaps from Isaiah McKenzie's restaurant.  But professionals were just adjusting to their return to work.  Unlike my language during the first half, they played clean in the second.  It felt like they should have been up by the final margin at halftime, so things eventually worked out.
Unless you wrote the script for Slap Shot, you will always find errors to address. The upside is that the Bills committed correctable issues and not fundamental errors. It's far easier to reduce fumbles and misaimed kickoffs than install a new offense before the second game. Some teams took off then realize they had to attach wings.
The Bills are striving to remain undefeated during the reign of Charles III.  A royal triumph means they're still only 1-0.  But it's exponentially better to maintain than repair.  Making another club stew about how they can hopefully improve when they finally get a chance reflects a super start.
Editor's babble: We are grateful for Anthony Bialy's many contributions to our blog. You can also find Anthony on Twitter @AnthonyBialy.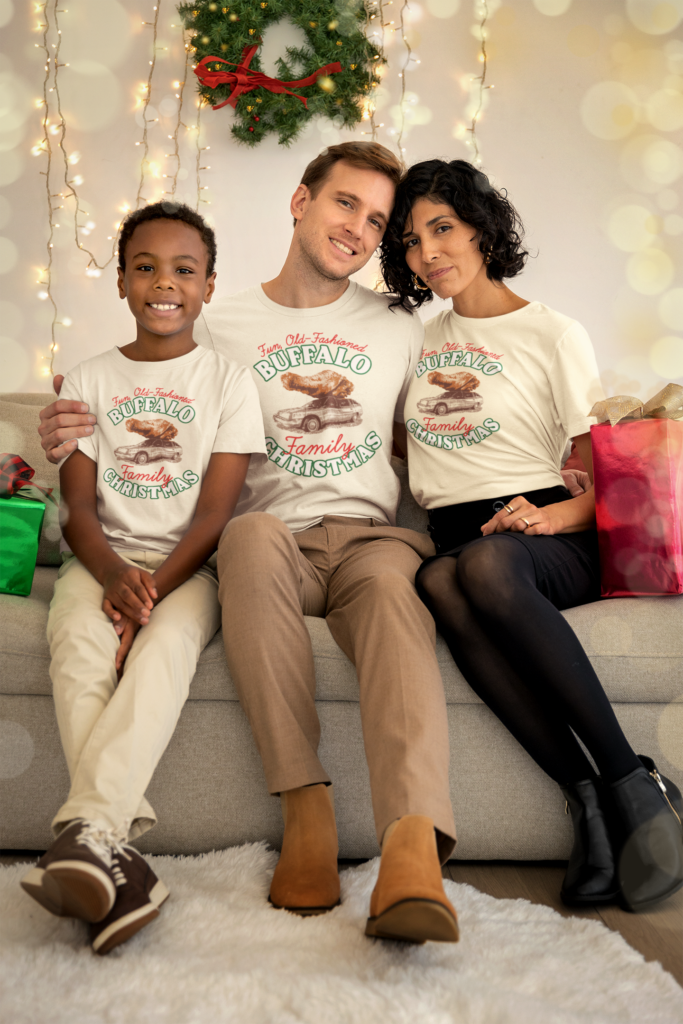 BuffaloFAMbase.com is sponsored by 26 Shirts
Every Monday, we launch a new two-week campaign of a limited edition t-shirt design. Every shirt purchase results in a donation to a local family in need. After the campaign ends, the shirt is retired. A new design is released, and a new family benefits from your fandom!