The eve of one of the most anticipated seasons in franchise history seems like the perfect time to fret. Bracing for any crisis is how to prepare for what we hope never happens. Buffalo Bills fans dream of everything going well despite the default setting of persistent naysaying. Thinking out worst-case scenarios is the best way to be ready.
A franchise thinks everything's under control then must deal with the punter they just selected facing ghastly charges. It's unpleasant to think about how serious recriminations affect athletic performance. But the Bills have to deal with their choices as a player who never played for them prepares with lawyers instead of teammates.
The wait for legal developments shouldn't offend anyone pursuing truth. Concern and sympathy for victims isn't diminished by verification. Differentiating between what's been leveled and proven is like predicting results versus watching games. At the same time, noting the legal system presumes innocence doesn't change that those outside the courtroom can make their own conclusions. Bosses don't have to wait for juries. A company can know someone they hired is entitled to a vigorous defense while concluding the accused can focus on presenting that case without maintaining the same employment status.
Waiting for definitive answers differs entirely from proclaiming innocence.  Observers can bring up discredited cases brought against Kobe Bryant, Patrick Kane, and Duke lacrosse players while noting individual circumstances of each case differ.  Cynics who think teams place talent above all else disregard how the player in question has been released and no front office would draft someone they were confident committed such a heinous offense either as a matter of decency or calculation. The Bills need to evaluate their evaluations while hoping justice is achieved by those responsible for investigating suspects.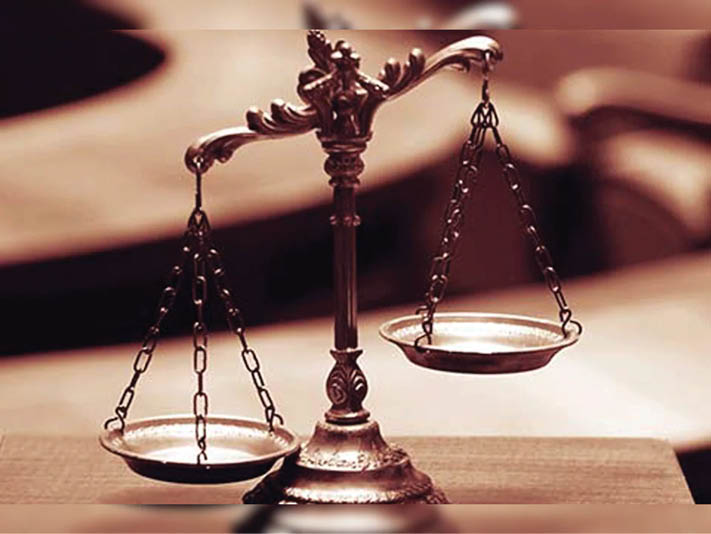 As for games ahead, aren't many foes who play like they're being held back a grade. Buffalo's schedule is not a tour of remedial classrooms. The opponent list feels like rattling off a list of trendy contenders.
You may have heard about this team facing the reigning champion. The tattoo to remind yourself will soon be outdated, but consider it a reminder of a special time in your life. The weeknight evening will only attract every football fan, so there's no pressure.
The league's opener is just the start of tension. There's no time for fun, as this is football. Those seeking a respite will be disappointed by realizing the second game is Monday night against Tennessee, who seems to give the Bills fits. Be nice to the Dolphins and note residing in the same division creates challenges. Facing the Ravens and Steelers before having to cope with the Chiefs means chances to overcome obstacles.
Confidence begets strong performances. At least, believing so may do. Make prophecies self-fulfilling. Treat a daunting queue as a challenge to delightfully conquer. They're going to have to deal with these foes either way, so the playoffs are starting very early.
Fretting about winning despite the staff shows how worries keep going.  Coaching needs to go beyond not getting in the way.  The deeper concern of holding back talent would be assuaged if Sean McDermott has used this summer to overcome tentativeness that has occasionally plagued his decisions.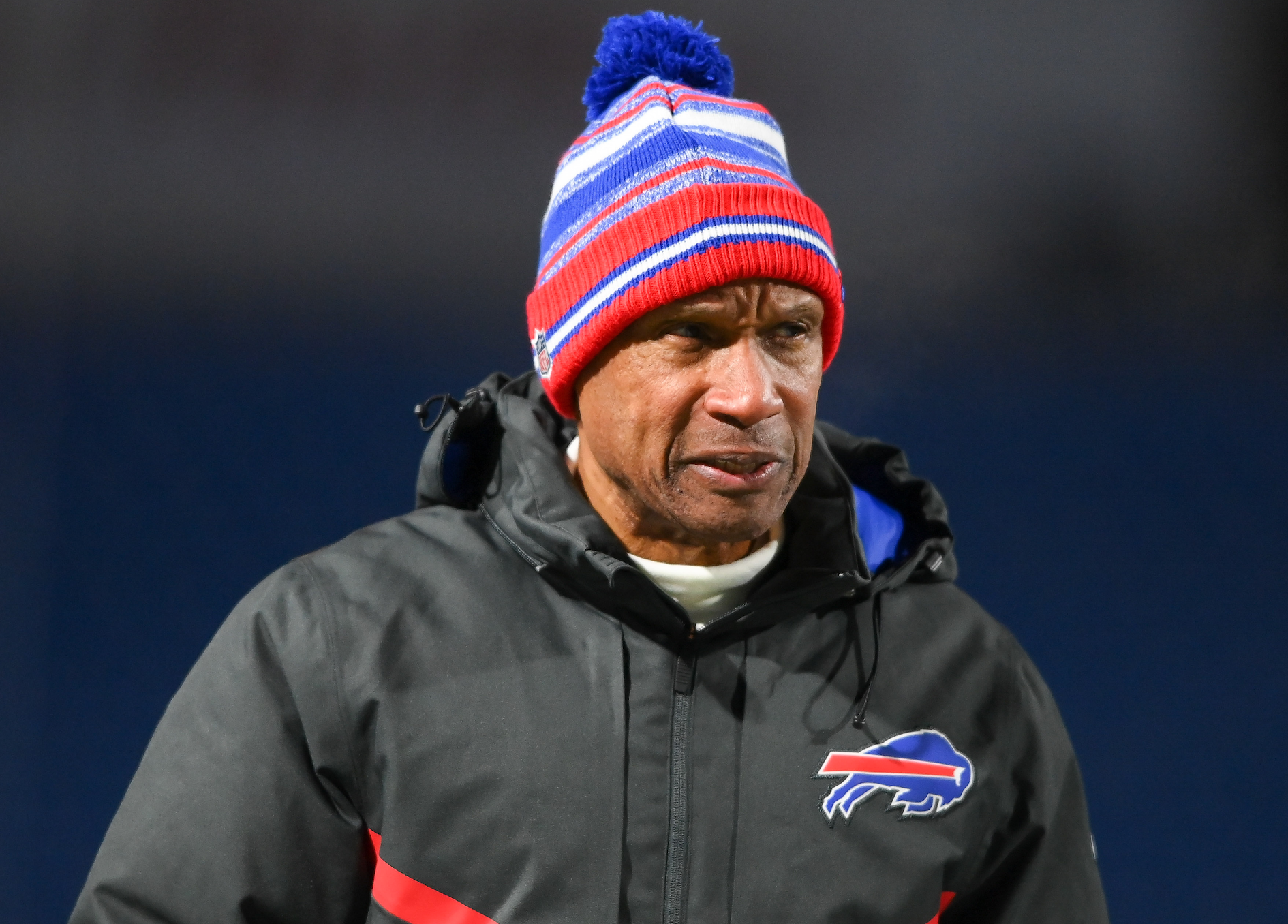 Leslie Frazier should be haunted by the same stopwatch figure as the rest of us. The fact his decision made us rue a particular fraction of a minute offers a big difference. Gesturing toward statistical dominance distracts from struggles with situational awareness.
It's a good sign for the hopeless how quickly the incredible has become real. I would say we deserve to indulge after enduring so much woe, but the universe doesn't agree that things should equal out. An occasional era of justified anticipation is as much as we get.
Fearing nightmares keeps the exhausted from sleeping soundly. It's important to not let worrying turn into anticipation. Take the heretical notion of Josh Allen regressing, which would be like the Sun exploding. The blasphemous thought sounds like the theme of a cruel nightmare. Review it while groggy to make sure it didn't really happen.
Have Allen's options gotten even better? Anticipating wideouts will be even more helpful should assuage concerns. Determining how to balance targets is way better than fretting about who will get them. Having too many wings per person is a better problem than resorting to eating celery.
Quarterback controversies are in the past like flip phones.  We're hoping the only snaps he doesn't take are while spectating during fourth quarters of 156 to 3-type blowouts.  Part of the way they'd get to dominant points would presumably be by Allen advancing the ball himself.  Keeping him available is a more realistic concern than his production dropping. It's always a good time to display the skill of avoiding injury.  Shrewd dashing is fun for more than irking opposing defense.
Buying insurance doesn't mean planning to total a car. Not getting ahead of oneself differs from predicting any calamity is impending. The Bills remain both winless and undefeated no matter how certain we are of the specific way it will change. The truest way to express admiration is through copying. It's not just for general managers of worse franchises.
The world wouldn't be fun without challenges, which is something to repeat when barbarians are smashing castle walls using their rude trebuchets. Overtaking obstacles makes triumphs worth cherishing. Bills fans have coped with enough over the decades to prepare for a possible payoff.
It's time to inspire nervousness in others.  The foreboding Bills strive to make other clubs trepidatious about facing them instead of the other way around.  
Editor's babble: Reading Anthony's column is like being given a free vocabulary lesson :) We're grateful for all the opportunities he provides to expand our linguistic capacity. You can also find Anthony on Twitter @AnthonyBialy.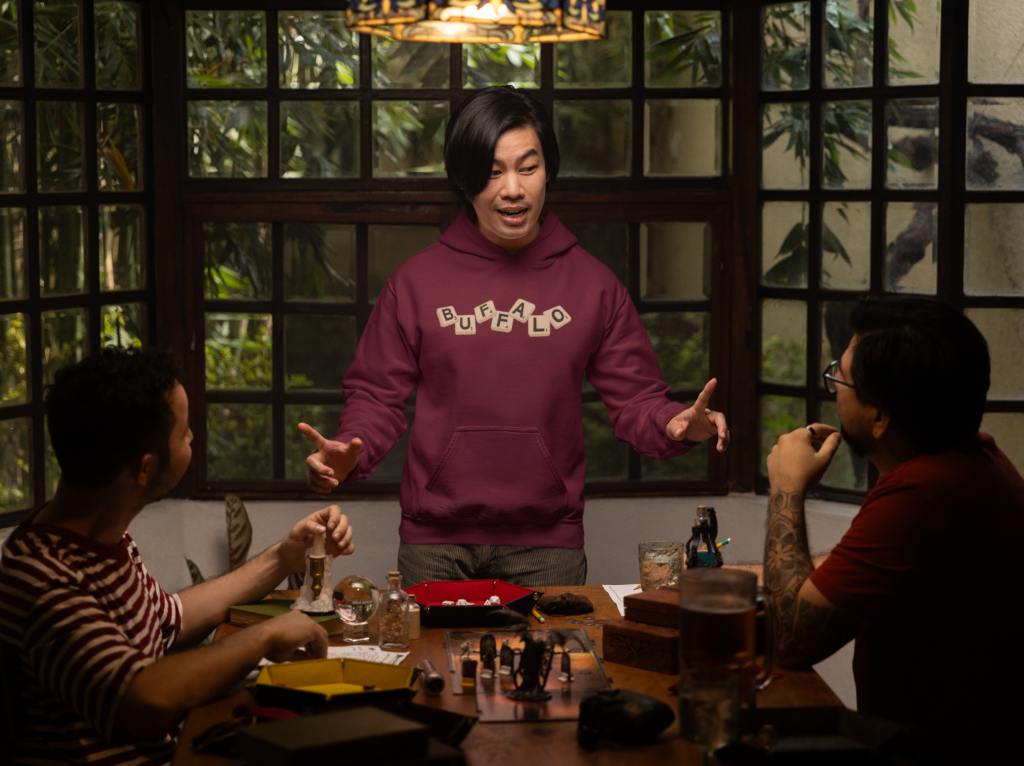 BuffaloFAMbase.com is sponsored by 26 Shirts
Every Monday, we launch a new two-week campaign of a limited edition t-shirt design. Every shirt purchase results in a donation to a local family in need. After the campaign ends, the shirt is retired. A new design is released, and a new family benefits from your fandom!