Make sure to write down the score. The result of the pretend opener might be lost to the ether like what you had for lunch three months ago. Preseason enthusiasts enjoy their Christmas. The rest of us preview presents.
Finding a way to win may as well be treated as a good principle to develop while simulating stress. We try to convince ourselves amazing things are happening based on a practice with another team. Striving to triumph while playing a board game shows a desire to win no matter the competition. Make someone else lose the game of Life.
The biggest deception during the preseason opening gala involved dressing up starters. As the ultimate team player, Josh Allen donned football equipment with no intention to use it. Collectors pursue a game-used jersey there's no need to launder. It turns out Von Miller is as great at cosplay as he his pursuing quarterbacks. He doesn't need to try out maneuvers now. Mac Jones got a better ranking than him in the NFL Top 100 Players of 2022 in case he needed even more real-game motivation.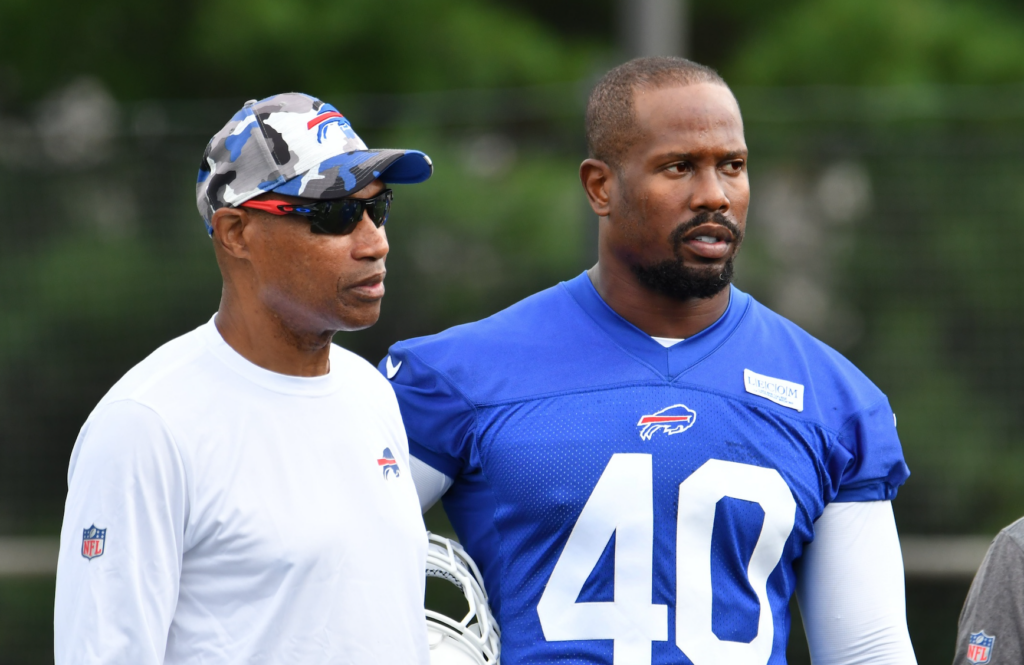 Fans would rather be surprised. There's no need for a preview that gives away the plot, which is a sign the production is rather thin. We didn't get to see too much unveiled, which means the rest of the league didn't, either. Building upon a foundation constructed during the summer may not require revealing much. Just bring back most of the skilled players from the last few decent seasons. I told you life is easy.
Let understudies participate in rehearsals. Turning down a chance to develop chemistry is worth reduced risk. The best way to connect on the field is to be really talented.
A handful of repetitions should inspire qualified optimism. Khalil Shakir shaking himself open is the best thing we could see in the Backup Bowl from an aspiring rookie contributor. Zack Moss doesn't want you to forget him. And Kaiir Elam impressed in his first play in a Bills jersey right up until a blocker interfered with him. The mystery of why the Colts ran pick plays during preseason remains unsolved.
The chief value of this month's football lies in attempting everything in real time. But the existential sense that none of it matters permeates the affairs. Trying to convince themselves a fire drill is real never quite works. Simulating dashing from a conflagration seems fake, and nobody wants to scorch the turf. Players must fight to avoid the tendency to stroll rather nonchalantly instead of at a rapid pace. It's tough to pretend the game counts without a game plan.
A win without many starters could prompt worries about a slow start. We're not talking about August. Nothing would be worse than a hangover from pretend outings. It would mean not even getting the fun of celebrating real wins.
I was also glad to not see much of the most prominent Bills during last year's imitation season. But it seemed like they got off to a slow start during the real one. Was the lack of preseason snaps a factor? Either way, we remain haunted by underwhelming loss to the Steelers before a few odd wins that could be classified as uninspiring blowouts. There aren't many slackers after the opener this time.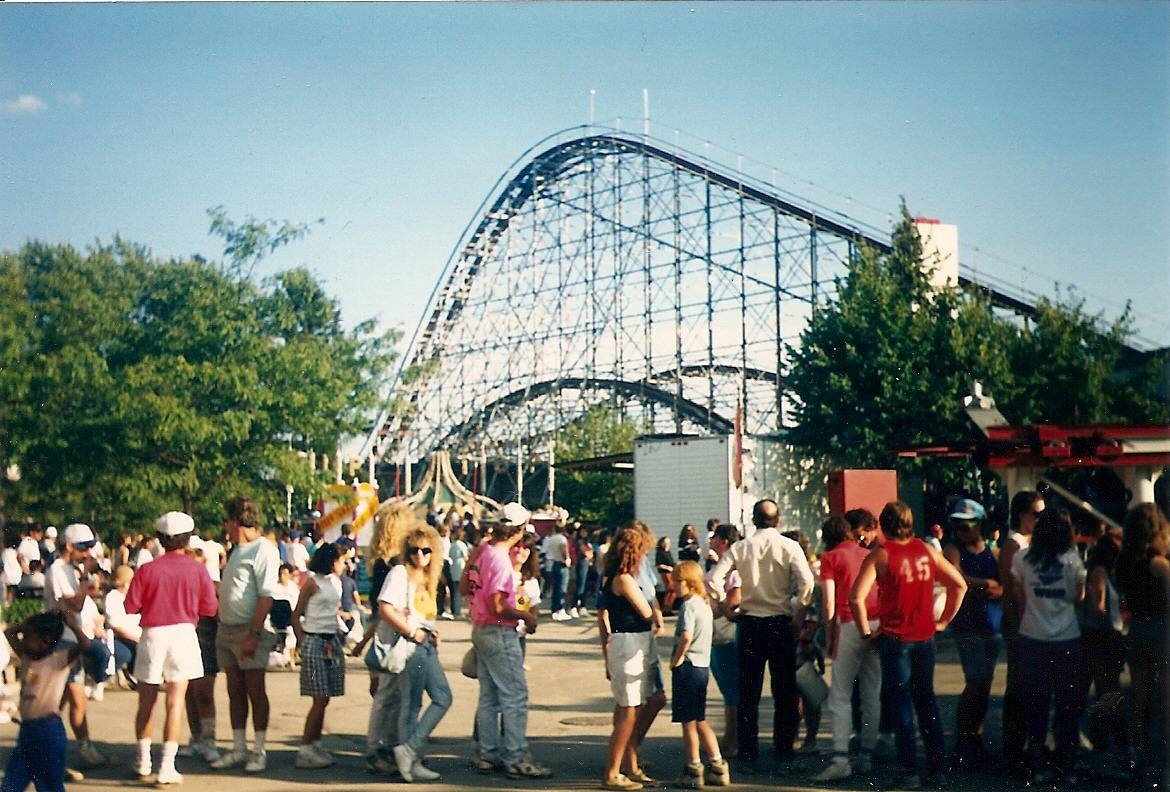 I hate to affect nostalgic memories from the days of yore back in 2021. But last year featured more struggles than initially remembered. Cheering in our minds resembles idyllic childhood memories at Crystal Beach without ever recalling long lines and sticky hands from working on giant Halls suckers. Even the most fun times are accompanied by minor aggravations. The Bills will try to map out fun on their initial visit.
These are the closest simulation of actual games, as sad as that is. Aliens attempting to recreate athletic merriment for humans stranded on their planet would have come up with something like Saturday's outing. Tricking everyone into getting amped up is reason they exist aside from making season ticket holders sigh before forking over another couple pounds of currency.
The precise amount of correct snaps is however many the starters took. I hope. The small percentage of presumed first-stringers who made their way onto the field were the equivalent of complimentary samples. Look forward to the whole package while dreaming of Trader Joe's bringing back little tastes.
This roster is hopefully professional enough to get in terrific repetitions at practice. They can sharpen without taking too much risk during scrimmages. It's a fun way to prove they're professional.
Fans can enjoy training to watch. It's a nice summer break to go through the pregame ritual instead of staring at the wall waiting for life to pass by until playing the Rams. An excuse to order a preferred combination from your neighborhood pizza parlor is to be cherished. We're building up to paying attention to what's on the screen. Treat another Saturday game as a way to ease in.
I'd rather not see the most prominent options three extra times. That's at least for now. We can ideally wait until early 2023 for that.
Editor's babble: We are grateful for Anthony Bialy's acerbic contributions to our blog and for making us think. You can find Anthony on Twitter @AnthonyBialy.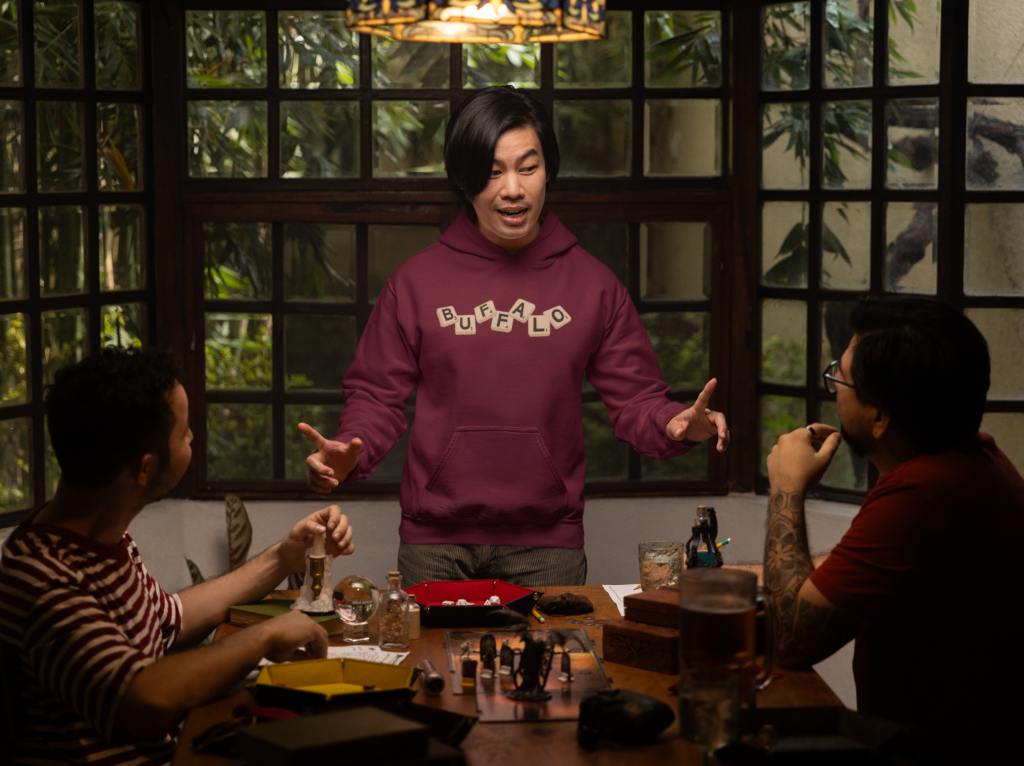 BuffaloFAMbase.com is sponsored by 26 Shirts
Every Monday, we launch a new two-week campaign of a limited edition t-shirt design. Every shirt purchase results in a donation to a local family in need. After the campaign ends, the shirt is retired. A new design is released, and a new family benefits from your fandom!