With the first week of Buffalo Bills Training Camp in the books, I thought it was about time to file a report on all the blabbering nonsense that falls into the 'intangibles category' that seems to go on during any given NFL training camp. This week was chock full of nonsense for the Buffalo Bills during their first week at Rochester's St. John Fisher University. Although I regrettably could not attend in person, I have been following the observations by those who are at camp and reporting on Twitter.
By the way, if you haven't checked out Dean Kindig's latest 'Astro-Notes' from camp, you're missing a treat. Joe Reagan is also writing up a terrific weekly summary for us. We are blessed to have great input from fans on Twitter as well. I've also been collating tweets during each practice for those who cannot attend but would like one place to read selected tweets coming from camp.
I cannot recall any Bills' football season having a higher sense of expectation for winning a Super Bowl than this team, this year. The Super Bowl teams of the 1990s were not hyped up as much as the 2022 version, in part because the sport has grown exponentially, but also in part because those teams were not beloved nationally like this team from Buffalo is today.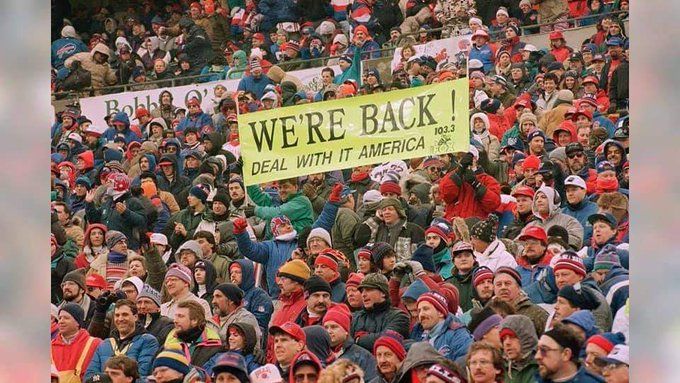 The "We're Back, Deal with it America" banners have been replaced by back to back national titles from FOX Sports Best Fanbase in the NFL contests (arguably questionable data gathering aside). The new found love by the national media and other fan bases is more than just an outright admiration for breaking tables and other silliness. It's a genuine show of respect for what Sean McDermott and Brandon Beane have done by excising a losing culture and bringing a very deserving fan base recognition for the unique ways we show love for our team.
It's truly a remarkable marriage, this thing we have going on at One Bills Drive these days. Fans of the the Bills have waited a lifetime for a championship and suffered many cruel twists of fate along the way. Finding Jim Kelly's heir took decades. We lived through two decades of humiliation by Tom Brady and the Patriots. Now the tables have finally turned and we can hold our head up high knowing the guy slinging it for our team is making history his own way in the NFL.
This Week's Camp Atrocities
The delusions of grandeur coming from some folks on the overcrowded sandbar this week were duly noted:
The 243 replies are required reading for anyone seeking a belly laugh.
The above tweet by Mr. Clump was referencing a kerfuffle that occurred at camp on Saturday at the end of practice. We know this is the favorite word chosen to describe it because it was specifically polled by @GregTompsett:
So, the best video of the aforementioned 'kerfuffle' was apparently caught by Josh Constantine (@Constantine824) and posted on Twitter:
Meanwhile, Stefon Diggs is all about kissing those babies. (We love Stefon loving on the younguns, but Nurse Ratched says you gotta hold that head a little better).
Perhaps the best video tweet of the week that sums up all the hijinx going on at training camp was what actually occurred on the field; a touchdown followed by a joyous celebration between a player and fan base who loves him. Are there still any salty Viking fans around who said Stefon would be a problem diva in Buffalo?
So… all in all it seemed like a typical first week of training camp. Lots of fun, lots of football practice and even more reasons to 'BILLieve' this team is getting ready for a big season. So much has to go right for Buffalo to get to the top of the mountain but no one understands the ultimate agony of losing a championship more than we do. We know if it doesn't happen this year, we will still celebrate each other with love and compassion… because that's who we really are… much love from Wyoming and the Godmother Report will return whenever the vibe is right.
Editor's babble: You can also find me on Twitter @RobynMundyWYO.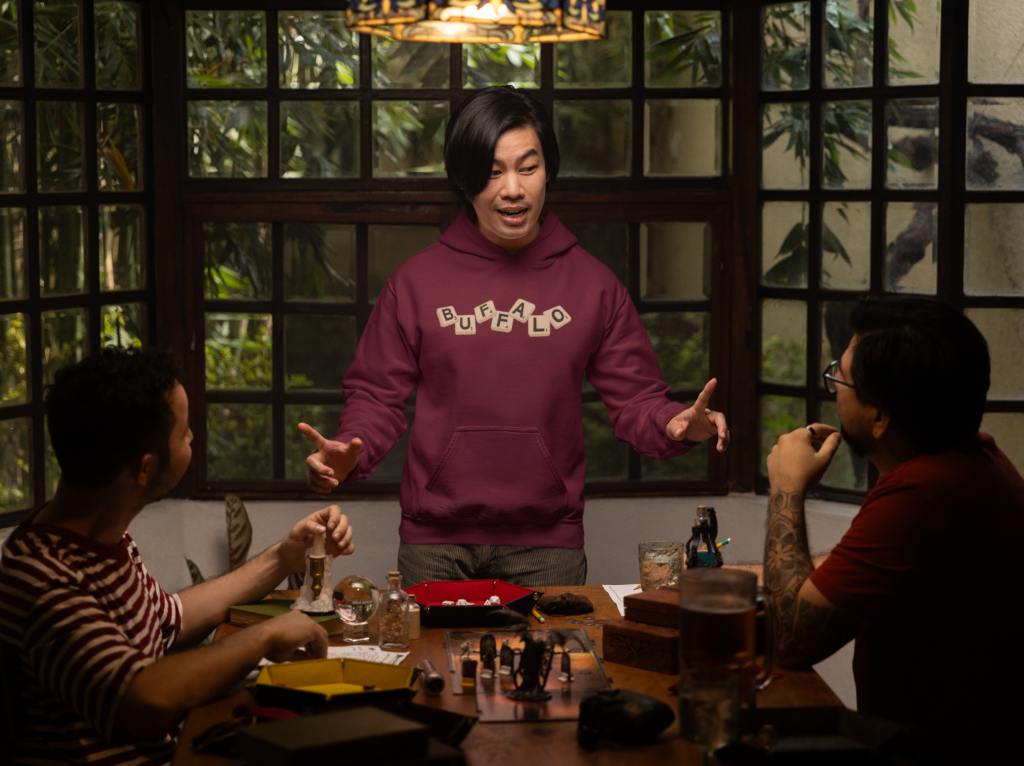 BuffaloFAMbase.com is sponsored by 26 Shirts
Every Monday, we launch a new two-week campaign of a limited edition t-shirt design. Every shirt purchase results in a donation to a local family in need. After the campaign ends, the shirt is retired. A new design is released, and a new family benefits from your fandom!