Practice Saturday
There's 80% cumulo-nimbus cloud cover today, with a mild breeze. It's 71° right now and it feels a little chilly, especially to the North Carolinans sitting with me (pic above): Mary Phillips, Brian Phillips, Hunter Phillips, and Rebecca Topness, who's attending UB this fall. Joe Reagan is here with his wife Linda (pic below), and Mike McDonough is back with his 2 boys. The Calabreses are here, too. It's so great to have the band back together for AstroNotes.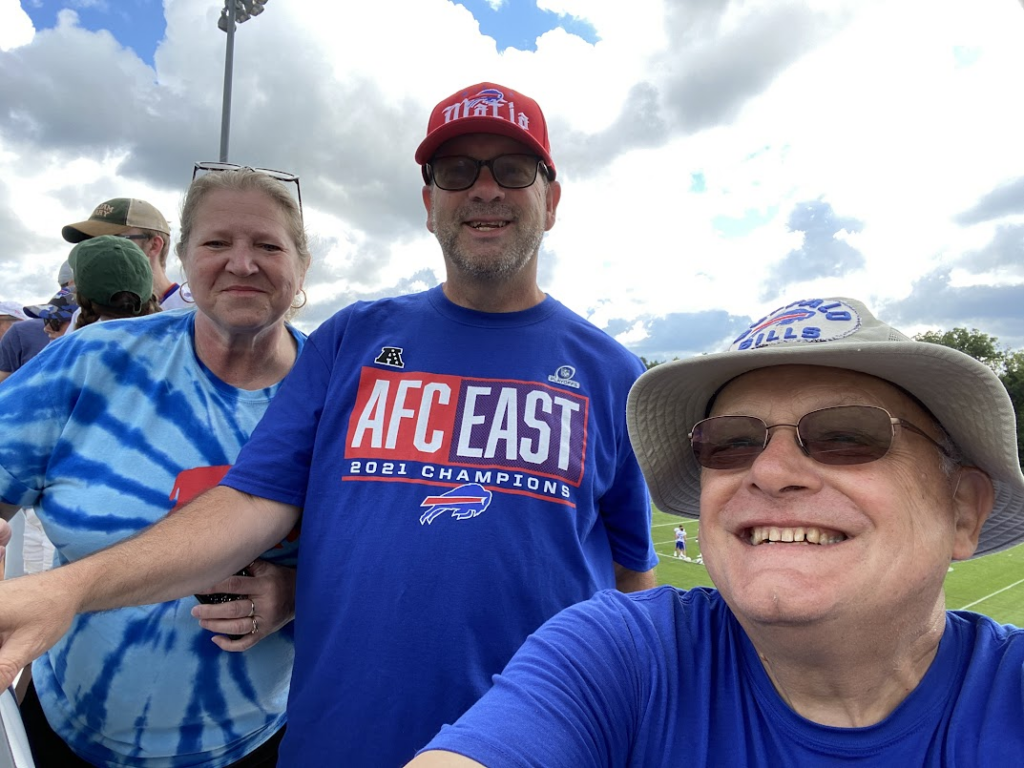 The Rob Boras and some assistant coaches are walking around the track, with Kelly Skipper bringing up the rear. No metaphor intended.
This is the first day with the players wearing pads. The whole offensive line has the protective helmets and they look like the Pillsbury Doughboys. The DL and Tight Ends have them on, too.
CJ Brewer and Raheem Blackshear are out first today, as per usual. We have visitors today: ABC / ESPN, set up already under a tent at the far right corner of the field.
Reid Ferguson and Jaquan Johnson are stretching over on the big field. Christian Benford is at the JUGS machine and he catches the ball like a defender, not like a wide receiver. He signs autographs on the way in.
A Prince Emili jersey and a signed Steve Christie jersey are added to our New Jersey list. I see "Bills Chief" down at the VIP Fence; he's famous!
Tyler Bass is the fourth out of the indoor facility; a rare sighting since he's not wearing eye-black. Sean McDermott is in full Johnny Cash outfit, all black, except for his usual white bucket hat with the neck protector flap.
It's 11 on 11 to start…two plays. The OL out there for the ones is Doyle, Mancz, Morse, Ford, Quessenberry. After a quick out to Diggs that's overthrown by Boy Wonder, Josh lobs it to Diggs on an out route. It's the shortest 11 on 11 on record.
Calisthentics stars today are awarded by our spotters. Stars are few and far between. Ed Oliver is the only player mentioned by more than one spotter, with Tommy Sweeney, Jacob Capra, Epenesa, Tyrel Dodson, and and Jordan "I Miss My Bae" Poyer.
KR work is next, with Isaiah McKenzie, Marquez Stevenson, Khalil Shakir, Raheem Blackshear, and James Cook. When they begin using the jugs machine to kick off, Isaiah McKenzie got first reps, followed by Khalil Shakir, and Marquez Stevenson. Speedy Stevenson and Isaiah McKenzie still have the job, in my opinion. Third one to go in the rotation is Khalil Shakir.
OJ Howard is doing the tennis ball toss back and forth with Rob Boris and while he drops one, Boras seems to be giving Howard a tougher routine than Knox got. A couple times, Boras would toss two balls at once.
Tre White and Kumerow are doing ladders on the sidelines, attacking their rehab. I'm not a doctor, nor do I play one on TV, but I'm setting their return date around Game 1.
The offense is running "21" personnel, with TEs Knox and OJ Howard with the ones. The possibilities of using O.J. Howard as a blocker who can also receive if uncovered, either lined up in-line or in motion, are tantalizing.
Positionals Highlights
The WRs are doing out patterns around cones. The order is McKenzie, Diggs, Gabriel Davis, Hodgins, then Khalil Shakir. They're using the hurdle like yesterday, but today they are doing post routes. Boundary receivers on the next play are Hodgins, Diggs, and Tavon Austin, running in that order. Slots are McKenzie, Shakir, and Tanner Gentry. Taking outside reps behind Gabe Davis on the other side are Speedy Stevenson and Neil BYU Pau'u.
OL vs DL
We love the mano-a-mano of OL vs DL. Today's winners
Ford
Groot over Quessenberry
Prince Emili took out Tanner Owen
VanRoten looked good
Kerstetter won
Hart vs Lawson was a tie –both looked good (force vs immovable object)
Morse held off Brandin Bryant
Epenesa was okay
VanRoten put Emili on the ground
Alec Anderson over Daniel Joseph
11-11
It's Doyle, Mancz, Morse, Ford, Quesenberry. Dion's not out there, and Spencer Brown's still not doing the 11 on 11. The defense will be stronger against the run this year. Bet on it. Shaq Lawson is securing the right defensive end against any runs, and Groot Rousseau is on the other side, and he's not giving an inch. IDL Jordan Phillips is using active hands inside.
Josh throws a sweet 45 yard in-pattern to Khalil Shakir and he took it in stride to the house. ESPN is probably gushing right now. And rightly show I watched Shakir for four years of Boise State football. Diggs did in N out in and out and the ball was there over Siran Neal 87 I had no shot yeah that shoulder fade everyone to Gabe Davis over Kaiir Elam. Isaiah Hodgins make short work of Dane Jackson. Even Austin makes a diving in the corner touchdown catch against 46. Back shoulder to Shakir over Benford 47. The defense has a little ways to go. Allen overthrows Diggs with Dane Jackson defending nicely. Hodgins makes a typical OK State bully catch against Siran Neal.
Shakir and Davis on this side working with the ones.
The defense finally came back so I guess we can do another 11 on 11 session.
An out to Diggs starts the action. Jake Doyle and Quessenberry are your tackles Morse is the center, and underneath two digs with some fancy footwork is your second play. Russo successfully diagnoses a quarterback keeper for a loss of five. Josh overthrows Diggs. Diggs points downfield, but the defense was in there pretty fast.
Jaquan Johnson blitz but OJ Howard with excellent blitz pick up allowed to play to continue.
How interior Tyrel Dodson Phillips play interior gets an INT with Jordan Phillips instrumental and creating the pressure and a possible tip.
With case Keenam the quarterback, Singletary has his strongest run of camp. On the ensuing play Nick McCloud gets an interception.
Josh is back in there and runs the quarterback keeper. He won't be running any less. Overthrows OJ Howard, which is hard to do. Tyrel Dodson successfully defending on an overthrow of OJ Howard. Terrell Bernard got a lot of high-fives on the sideline when they came off the field.
Josh throws wide to James Cook streaking down the sidelines. Case Keenum connects with Hodgins in the same place. On that play, Khalil Shakir was on the other boundary.
And the next play Phillips gets in and gets his hands on the pass. We see pressure from Boogie Basham from left end on a pass to Gentry, likely a practice squad …if it isn't Pau'u.
Barkley Boogie Bashem's in there again. He is going to be a problem in the preseason games.
I left before the end, but Joe has the 3 stars today as:
3. Jaquan Johnson as a seamless fill-in for Micah Hyde
2. Jordan Phillips' inside pressure
1. Stefon Diggs in one of his best practices.
I have it: This guy.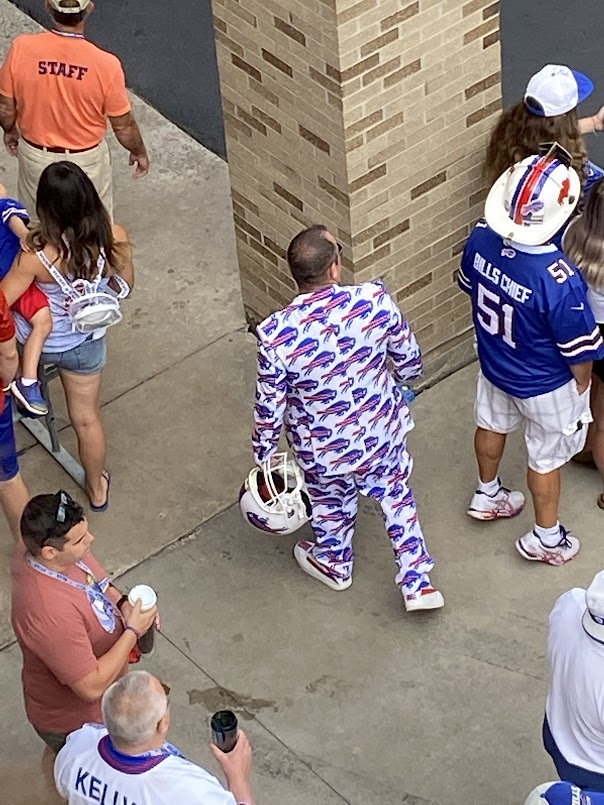 Editor's babble: Our thanks to Dean Kindig and his crew for their contributions to our blog. You can also find Dean on Twitter @TCBILLS_Astro.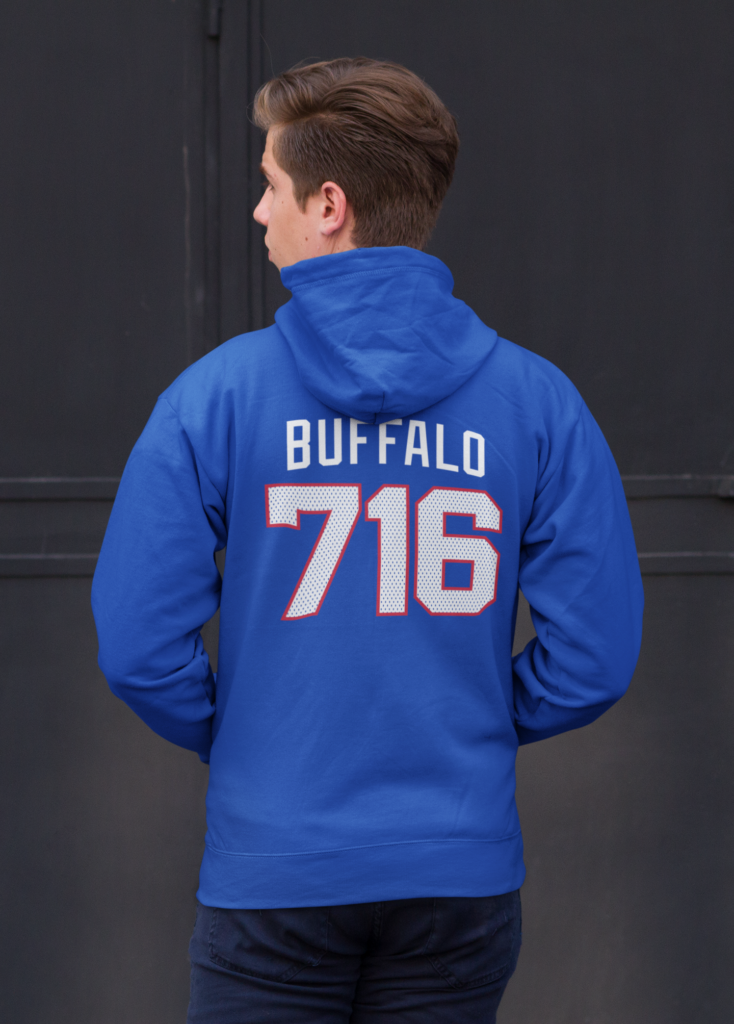 BuffaloFAMbase.com is sponsored by 26 Shirts
Every Monday, we launch a new two-week campaign of a limited edition t-shirt design. Every shirt purchase results in a donation to a local family in need. After the campaign ends, the shirt is retired. A new design is released, and a new family benefits from your fandom!