I wanted to put a list together of all players whose games have been seen personally by Brandon Beane, AND have been seen by Bills scouts in 3 or more games, AND whose interviews just exude "McProcess". These guys are on their way to becoming my "pet cats". I hope to see your mock drafts contain plenty of these guys! Go Bills! -Dean
Updated: 11/11/2021
Beane-Seen, 4 or 5 games Scouted, A+++ Interviews
11 Nicholas Petit-Frere LT Ohio State
19 Christian Harris ILB Alabama **
24 John Metchie III WR Alabama **
34 Jordan Battle SS Alabama **
54 Sevyn Banks CB Ohio State
68 Tyreke Smith EDGE Ohio State
70 Henry To'oto'o ILB Alabama **
80 Tre Turner WR Virginia Tech
88 Zachary Carter EDGE Florida
89 Jeremy Ruckert TE Ohio State
174 Teradja Mitchell OLB ST Ohio State
229 Chris Owens OG OC Alabama **
303 Jean Delance RT Florida
310 Dameon Pierce RB Florida
** Beane has seen these players in two games.
Beane-Seen, 2-3 Games Scouted, A+++ Interviews
32 Jordan Davis NT Georgia
98 Braylon Sanders WRS KR Ole Miss
117 Ameer Speed CB Georgia
205 Jaylon Jones SS Ole Miss
223 A.J. Finley FS Ole Miss
249 Eugene Asante OLB North Carolina
319 Quay Walker ILB Georgia
316 Jake Camarda P Georgia
Beane-Seen, 1 Game Scouted, A+++ Interviews
95 Amari Gainer OLB Florida State
201 Devontay Love-Taylor LG RG RT Florida State
267 Matt Bockhorst C LG RG Clemson (injured)
317 James Skalski ILB Clemson
These players below had a pretty good interview, just not as good as those above.
Beane-Seen, 2 Game Scouted Minimum, A++ Interviews
2 Evan Neal OT LT Alabama
10 Sam Howell QB North Carolina
20 Garrett Wilson WRS PR Ohio State
31 Thayer Munford LG LT Ohio State
36 Jamaree Salyer LG LT Georgia
38 Zach Harrison EDGE Ohio State
39 Haskell Garrett DT3T Ohio State
40 Adam Anderson OLB EDGE Georgia
41 Bubba Bolden SS FS NCB Miami
47 Josh Jobe CB Alabama
57 Nick Broeker LT Ole Miss
65 Jarrett Patterson OC OG OT Notre Dame
67 Justyn Ross WR Clemson
73 Jameson Williams WR KR Alabama
74 Kyren Williams RB Notre Dame
78 Brenton Cox Jr. EDGE Florida
86 Phidarian Mathis DT3T NT Alabama
91 Lewis Cine FS Georgia
93 Lecitus Smith G LG Virginia Tech
96 Ventrell Miller ILB Florida
99 J.T. Daniels QB Georgia
109 Jeremiah Moon EDGE Florida
110 Keidron Smith CB FS Ole Miss
114 Jermaine Waller CB Virginia Tech
123 Akeem Dent CB Florida State
131 Mohamoud Diabate OLB Florida
135 Taron Vincent DT3T Ohio State
138 Zamir White RB Georgia
151 Nolan Smith OLB Georgia
152 Jermaine Johnson LB OLB Florida State
162 Emil Ekiyor RG Alabama
170 Xavier Thomas EDGE Clemson
171 Kevin Austin Jr. WR Notre Dame
178 Master Teague III RB Ohio State
180 Trey Dean III FS Florida
194 Armani Chatman CB Virginia Tech
210 Jonathan Ford DT3T Miami
238 Justin Shorter WR Florida
243 Jack Coan QB Notre Dame
254 Frank Ladson Jr. WR Clemson
257 Myron Tagovailoa-Amosa DT3T EDGE Notre Dame
258 Will Mallory TE Miami
277 Christopher Smith FS KR Georgia
279 Will Spiers P Clemson
285 Cam'Ron Harris RB Miami
305 Charleston Rambo WRS KR Miami
308 Robert Cooper DT1T Florida State
309 Sheridan Jones CB CB Clemson
327 Tyrone Truesdell DT1T DT3T Florida
341 Warren McClendon RT RG Georgia
345 Brock Hoffman OC LG RT Virginia Tech
364 Antonio Shelton DT1T Florida
378 K.D. Hill DT3T DT1T Ole Miss
MY "NOT-SEEN BY BEANE" TEAM — MY TOP 10 AS-YET UNSCOUTED:
1. Treylon Burks WR Arkansas
2. Ikem Ekwonu OG RT NC State
3. Charles Cross LT Mississippi State
4. Roger McCreary CB Auburn
5. Abraham Lucas RT Washington State
6. Brandon Joseph FS Northwestern
7. Jalen Catalon SS Arkansas
8. Martin Emerson CB Mississippi State
9. Kyler Gordon CB FS ST Washington
10. Jerreth Sterns WRS Western Kentucky
Editor's babble: Still hanging on to my fave NT Jordan Davis of Georgia at the top of my wish list, but after the pitiful display by the Bills' OL vs. Jags, I'm going to spend this weekend watching CFB offensive linemen. Thanks, as always, to Dean Kindig for his incredible contributions to our blog. You can find Dean on Twitter @TCBILLS_Astro.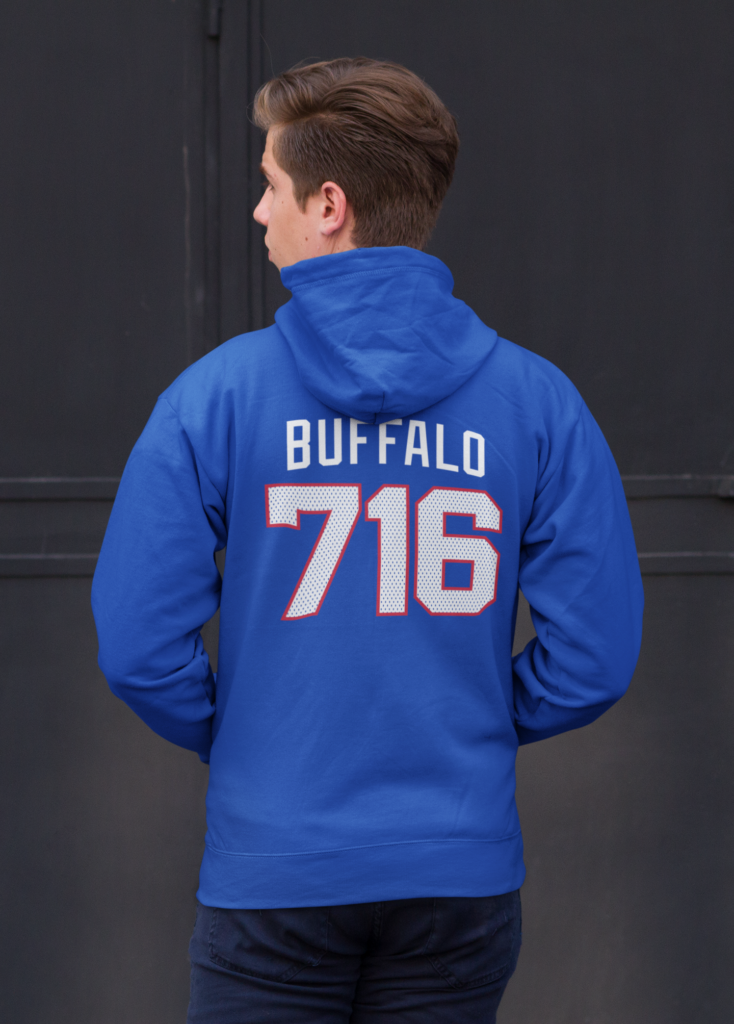 BuffaloFAMbase.com is sponsored by 26 Shirts
Every Monday, we launch a new two-week campaign of a limited edition t-shirt design. Every shirt purchase results in a donation to a local family in need. After the campaign ends, the shirt is retired. A new design is released, and a new family benefits from your fandom!