Family. It's no secret our beloved QB Josh Allen has been struggling emotionally over the last month or so. So when I saw the feature picture taken by Harry Scull Jr. on Sunday (@hsjrphoto on Xwitter) just prior to the Buffalo Bills game against the New York Jets on Sunday, I let out a little whoop of joy.
Now THAT'S the ticket.
The Allen family knows EXACTLY what to do when one of their family members isn't doing so hot. Rally the troops. Seeing the ever-expanding Allen family front and center at the game shows a unity of spirit not often seen within families these days. And it's precisely what Josh needed at precisely the right time. It's been obvious since Allen was drafted seventh overall by Buffalo that family is the rock of his foundation as a human being.
Need some support? Well, how about we bring brother and sisters, babies and parents to Josh's place and take over the project to help Josh find his way out of the doldrums. Aside from having a notion Josh's mother or sisters decided the first thing he needed was a haircut and some beard maintenance… I'm not exactly sure how it all went down.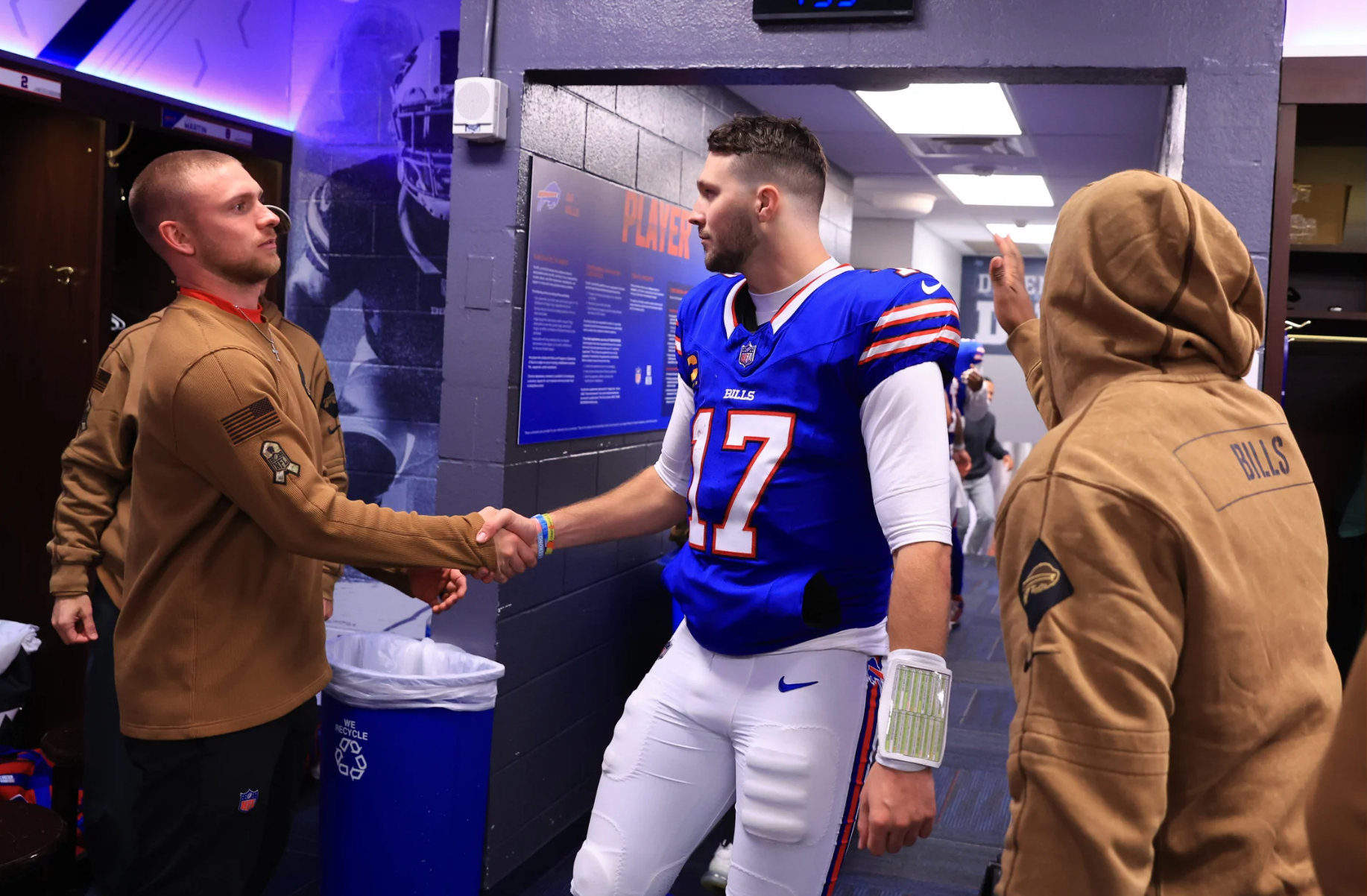 Photo by Bill Wippert at buffalobills.com.
What I do know is Josh's family demonstrates how we can all spring to action when someone we love is stressed to the max. No one can keep Josh's ego in check better than the family that helped him grow into the thoughtful young man he is today. Siblings especially have a way to keep it real.
And keeping it real is what it's all about for Allen right now. Sometimes family does know best about keeping members from sliding off the rails.
Josh talked about how newly appointed offensive coordinator Joe Brady emphasized getting back on the field and having some fun.
Fun.
Fun is not something it looked like Josh was having over the last few weeks. Sometimes self talk can turn toxic and it becomes easy to find yourself circling the drain instead of the wagons. What loving family members can do in these circumstances is offer insight only understood by each other because of a shared history, as well as genetics.
If they haven't done it already, I could see the benefit of having someone (at least one family member) staying with Josh during the season at all times. They could take "shifts". They can easily help keep his home life in order, and just their presence might help Josh stay grounded.
By all appearances, the Allen family seems very close. Seeing their family growing rapidly with all the little ones around more often may keep a sense of normalcy around Josh while his life is so preoccupied during the season. It's a long way from Firebaugh to Orchard Park, so hopefully we'll see more of Josh's entire family hanging out in Western New York as the season winds down.
Besides, look how great the whole Bills' team played with the Allen family in town? The team certainly put on a show, spanking the New York Jets 32-6 in a game they dominated from start to finish.
Now that's something we can all be thankful for.
Editor's babble: Happy Thanksgiving! You can also find more of my nonsense on Xwitter @RobynMundyWYO.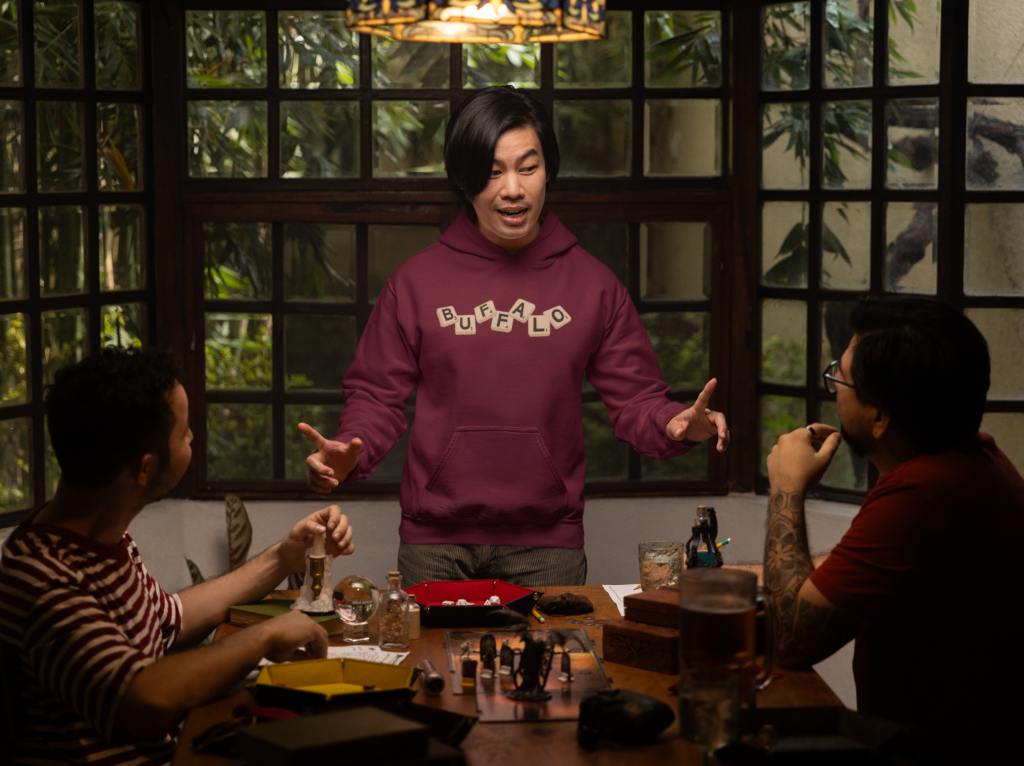 BuffaloFAMbase.com is sponsored by 26 Shirts
Every Monday, we launch a new two-week campaign of a limited edition t-shirt design. Every shirt purchase results in a donation to a local family in need. After the campaign ends, the shirt is retired. A new design is released, and a new family benefits from your fandom!