Monday, November 13 at 8:15 p.m. ET.
Highmark Stadium, Orchard Park, N.Y.
Weather: Low 40s, winds 10-15 mph.
Latest line: Bills -7.5, over/under 46.5.
"The fault lies not in our stars but in ourselves" William Shakespeare
I wish I could credit one of my many great English teachers for teaching me that one, but I learned it from an episode of "The Odd Couple". We seem to be in a gray area between a slump and a trend right now offensively. It would have been difficult to meet "Super Bowl or bust" expectations under the best of circumstances, and these have not been the best of circumstances. It's best we recalibrate, and it's best the Bills just go out and play football and shut out the external angst.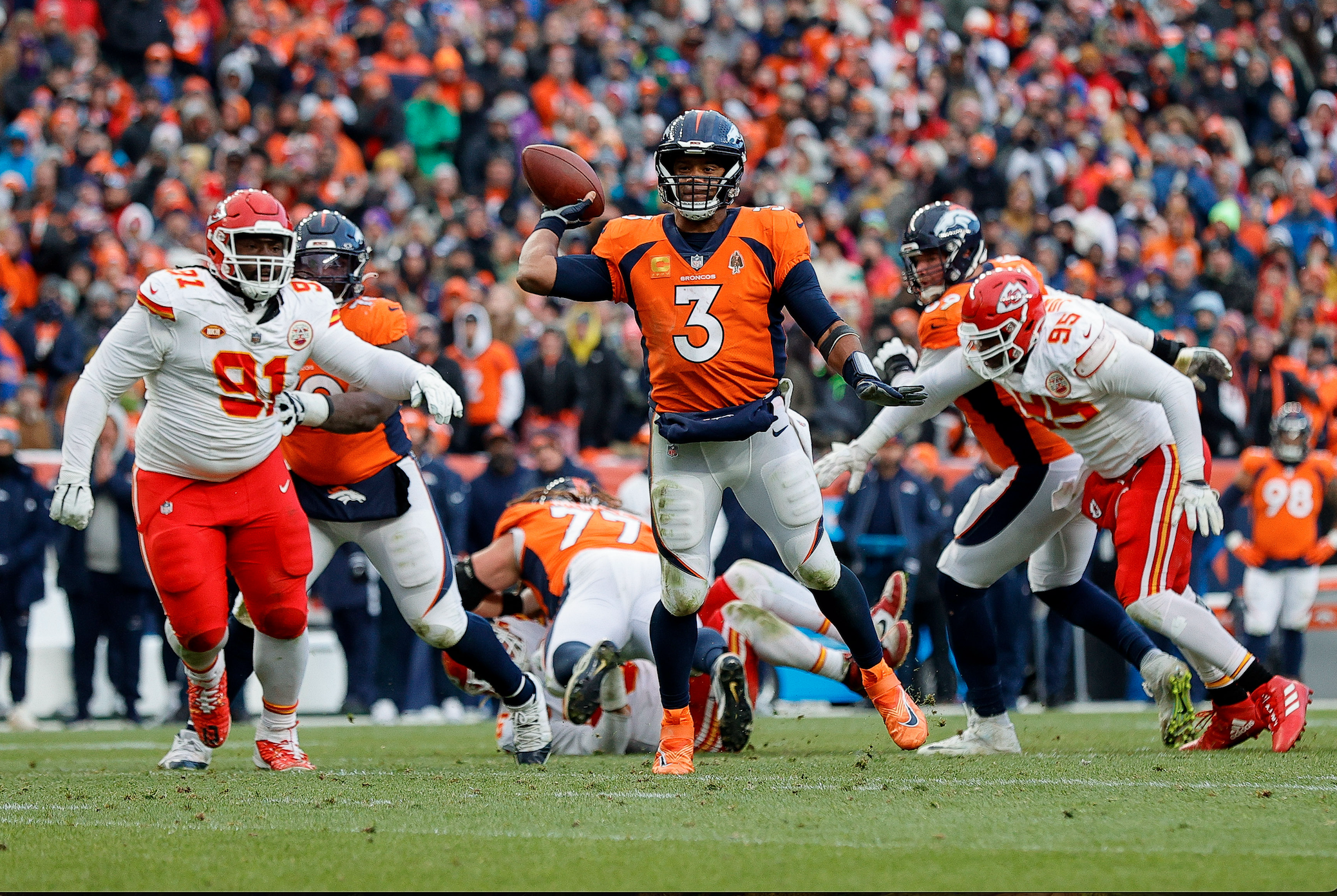 Let's See How These Two Teams Stack Up
QB:
Russell Wilson is rebounding well this season, and his 16/4 TD/INT ratio vs Josh Allen's 18/9 is a bit scary. My confidence in an offensive breakout eventually is high; the confidence it happens abruptly this week is less. Advantage Bills.
Running game weapons:
It doesn't get talked about, but the loss of Damien Harris does coincide with with the slump. Fournette may eventually factor in, but Cook + Murray + Allen is = Javonte Williams + Wilson at 34. Even.
Passing game weapons:
The Broncos have a nice trio in Courtland Sutton, Jerry Jeudy, and Marvin Mims. However, their stats combined barely exceed those of Stefon Diggs. The Kincaid genie is out of the bottle. Shakir has carved out a productive part time role. Two questions: When can we count on our WR2 on a consistent basis? How do we get the ball to the speediest weapons in space? Advantage Bills.
Offensive line:
Two good but not elite units at this point in time. Even.
Run defense:
No defense is as bad as as the Broncos were vs Miami, but the Broncos front seven is pretty uninspiring. Linval Joseph will be a big help moving forward for the Bills. However deep Buffalo sinks on the linebacker depth chart, the run defense is less likely to suffer the than pass defense.
Pass Defense:
Pat Surtain is the best player in the mix back here, but the combination of Dane Jackson's play last week and Rasul Douglas with more time in the building should be a solid pair if Benford isn't healthy. I like Taron Johnson on Mims as the tipping point; who covers Kincaid for the Broncos? Advantage Bills.
Special teams:
As if enough wasn't already contributing to the five game slump, even the well trusted Tyler Bass and Sam Martin have struggled at times. Is there an analytic to illuminate the concept "when it rains it pours"? No worries, but Denver is solid with Will Lutz and Syracuse product Riley Dixon. Even.
Coaching:
Now here is a matchup I want to take off the table. Solid resumes for Payton and McDermott, but precipitous stock dives this season. Two of the hottest co-ordinator hot seats belong to the Bills OC Ken Dorsey and the Broncos DC Vance Joseph.
Intangibles:
Home field and prime time should help. Isolated, the Bengals loss shouldn't be worrisome, but in context of the four previous games, absolutely it is. Will the Bills circle the wagons in 2023?
The Forecast:
I feel very much like Kevin Costner in "Tin Cup"…five straight drives into the drink but faith undeterred.
Bills 33 Broncos 24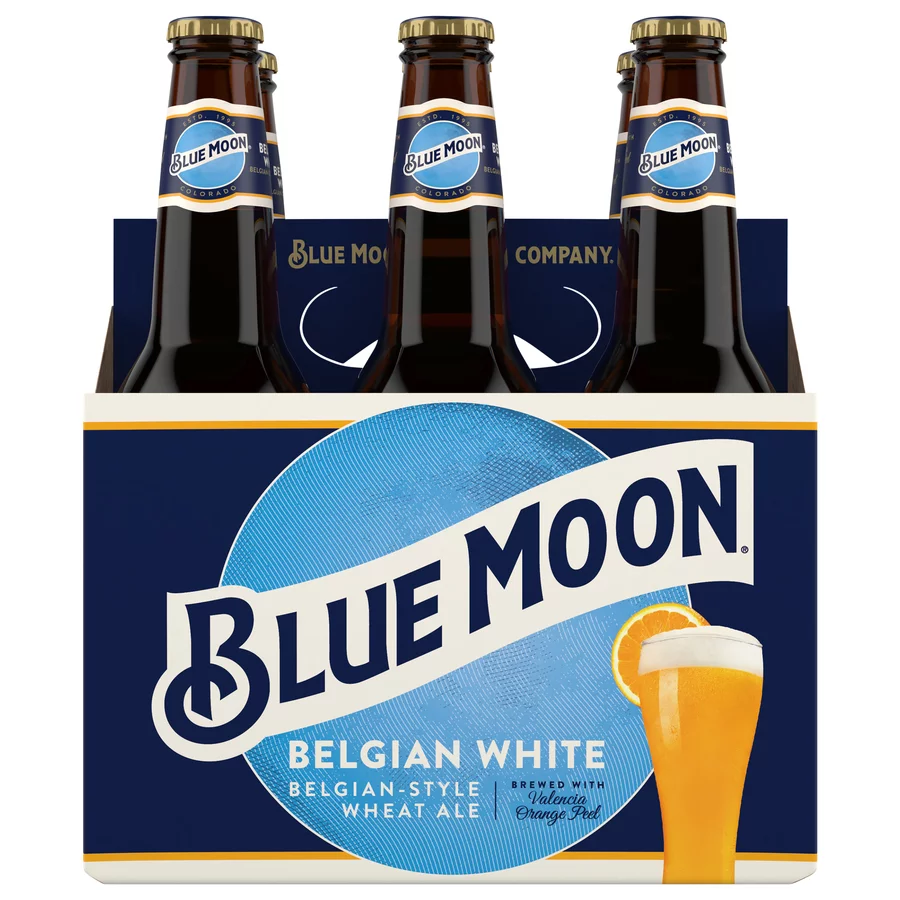 The Pregame Plan:
Food:
Pretty sure that Rocky Mountain Oysters will NOT be on the wings bar at Wegman's. Little late for that Denver Omelet. Instead i will move Taco Tuesday up for MNF
Beer:
So many new choices every week in the beer store; but it's also good to revisit old friends. Belgian White Ales are among my favorite category, and for a beer produced on that scale, Blue Moon is a solid representation of the style.
Music:
The great Joe Walsh:
Rocky Mountain Way…"and we don't need the ladies crying because the story's sad".
Life's Been Good….Bills Mafia relates to "it's hard to leave when you can't find the door".
Life of illusion…"and it comes with no warning, nature loves its little surprises".
Walk Away…with a big fat W please.
How about we cheer more and project less? Go Bills!
Editor's babble: Well now, isn't that a good line to end Joe Reagan's always terrific Fedora Forecasts You can also find Joe on Xwitter @joer869.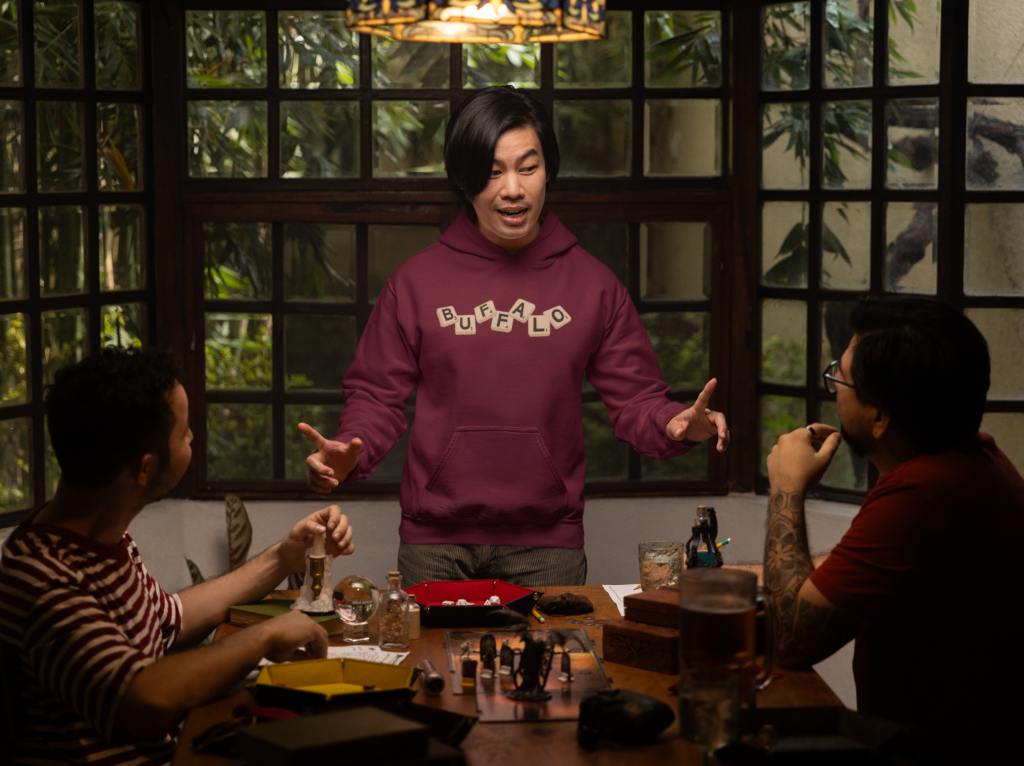 BuffaloFAMbase.com is sponsored by 26 Shirts
Every Monday, we launch a new two-week campaign of a limited edition t-shirt design. Every shirt purchase results in a donation to a local family in need. After the campaign ends, the shirt is retired. A new design is released, and a new family benefits from your fandom!