As I See It
Let's begin by saying if you're a Bills fan that thinks Josh Allen is the biggest reason the Bills are off to a disappointing 5-4 start, you're not gonna want to finish this commentary. Oh, and making this even worse, OC Ken Dorsey is also not one of the biggest issues.
Not even close.
Before I break it down as we head to a "must win" Monday Night meeting with the Denver Broncos at Highmark Stadium, I'd like to thank my sponsors.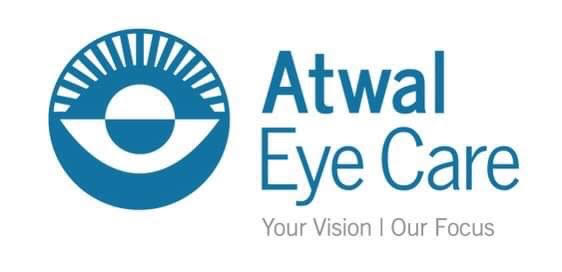 First up is Atwal Eye Care, the official eye care provider for the Bills. From direct personal experience, I can not recommend them any higher. Just a few months ago I had cataract surgery done on both eyes by Atwal Eye Care, and the result was incredible. My vision has returned to the 20/20 I enjoyed many years ago.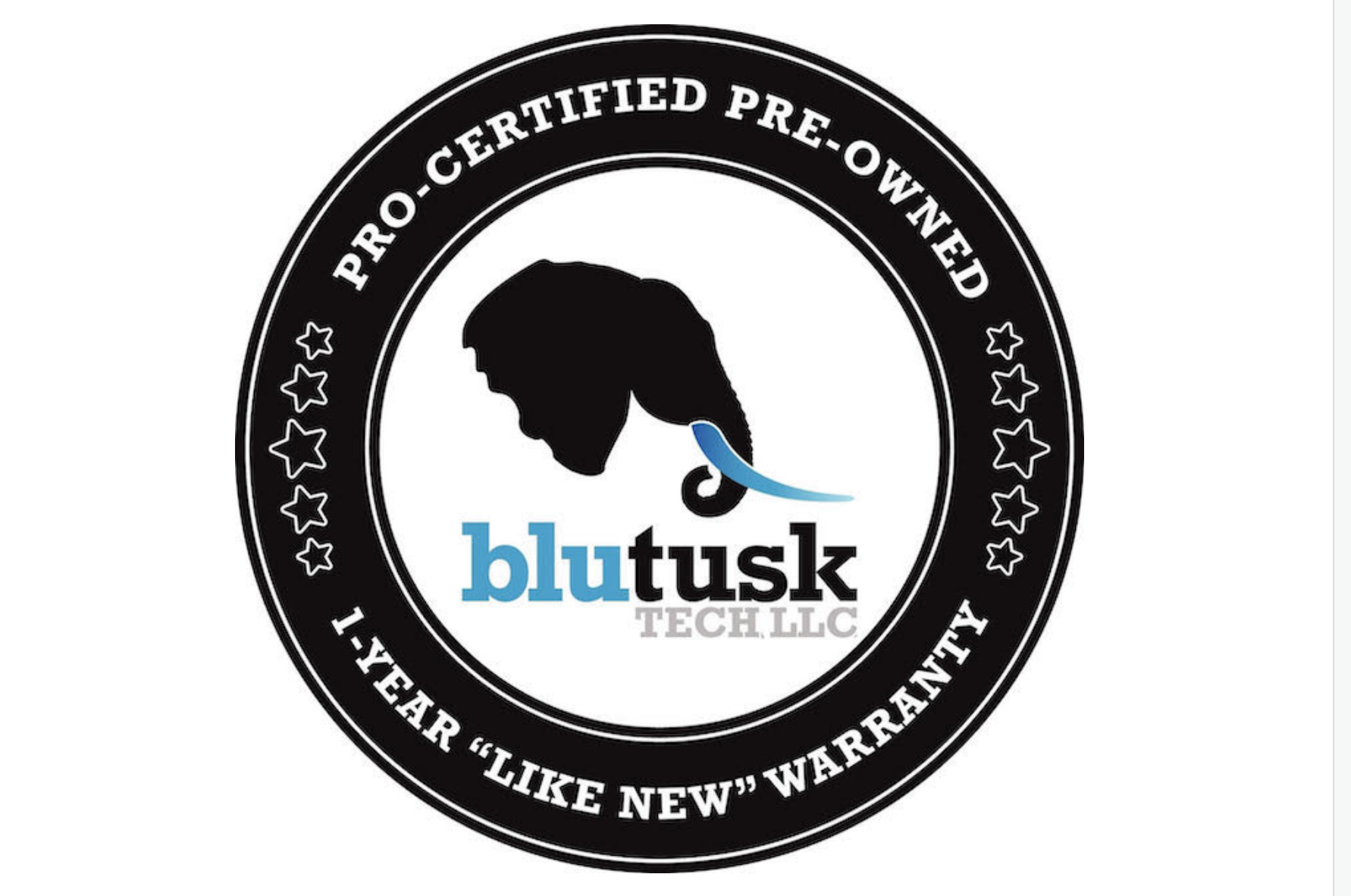 Also thanks to BluTusk Tech in Orchard Park. They're the best at renovating your used computer at a reasonable price, and offer new computers as well.

And finally a shoutout to GlobalVendingGroup of Buffalo. They are expanding a program of distributing book vending machines in schools all over the world to enhance child literacy.
So back to our "what's wrong with the Bills" commentary.
First of all, we're all terribly spoiled by having Josh Allen in a Bills uniform, under contract to be here for years to come. Now 27, we've seen Allen go through growth phases with different coordinators, with the latest an attempt to prolong his NFL career by putting some restrictions on his running. Allen understands that no QB in the NFL can take big hits every week without some negative consequences somewhere down the line.
But Allen is no ordinary NFL QB. Not only is he 6-5 and 240 or so pounds, but he's mentally tougher than a Mt. Everest Sherpa. Not only that, but the few injuries he's had, with the current exception of a sore right shoulder, have come from hits in the pocket. What we're seeing now, and I think you'll see it continue against the Broncos, is a compromise of sorts. Allen is going to run more in critical situations or when the opportunity is there, but slide or at least give himself up more quickly. I do NOT think we'll be seeing any hurdles again, but then again, it's Josh 'f'g' Allen.
Despite all the criticism from both national and local media – and it's been increasing – the facts just don't support the contention that Allen is somehow "slowing down", or showing "signs of his age". He's 27. Did I mention that?
Let's start with the raw numbers, and while we can dive deeper into this, the following stats are quite telling.
According to NFL/ESPN statistics nine games into the season, the #1 ranked QB in the combined compilation of various factors thrown into the computer blender, is – yep – Josh Allen. His QBR rating is #1 at 75.3, followed by Brock Purdy of the 49ers and then KC's Patrick Mahomes at 73.0. Mahomes has a slight edge in the EPA column at 64.6 to Allen's 63.2. EPA stands for Expected Points Added, and it's about as easy to explain as James Webb Telescope data. Basically it combines elements of field position with various success ratios, and the expectation of scoring success. It's Mahones 1. Allen 2.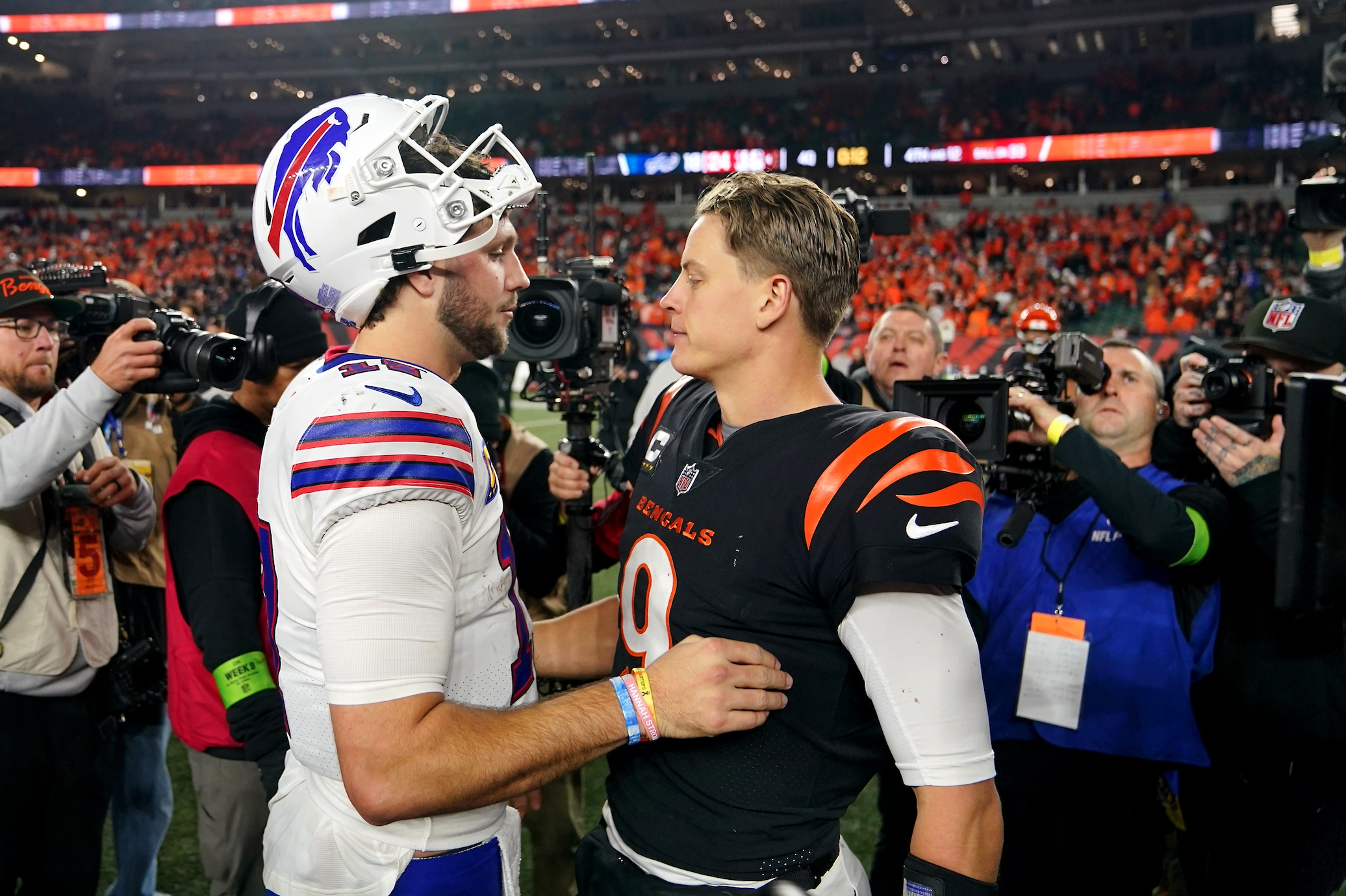 Allen also leads the NFL in total TD's combining passing and running. He has thrown 18 TD's with 9 INTs, and he's scored 6 TD's rushing. 24 total. The Eagles Jalen Hurts is next with 22, including 7 TDs rushing. The Dolphins Tua Tagovailoa does lead the NFL in passing yardage with 2,609 with 19 TD's, but he not only hasn't scored any rushing touchdowns, he also has a minus rushing average. Extremely one dimensional. Mahomes? His 17 TD passes are one behind Allen with (8 INTs), but he has zero rushing TDs. To be fair though, Mahome's ability to avoid trouble is as good as Allen's or better.
Interesting with so much chatter about the Ravens' Lamar Jackson as the leading MVP candidate after their 7-2 start, but Jackson is 11th in QBR at 63.0. He has 9 TD passes – only 3 INTs – and 5 rushing TD's.
Looking at the overall NFL offensive numbers, the Bills – with all their problems – are 5th in yardage and 5th in scoring at 26.7 ppg. The Chiefs, btw, are averaging 23.1 ppg.
Can the Bills improve the offense? Sure. Should they "speed things up" as most everybody seems to think is the answer?
There's one little problem here, and that's THE problem with the slow start.
It's the defense. Yes, it sounds like an excuse to mention the Bills D simply isn't the same without Tre White, Matt Milano and DaQuan Jones, but it's simply a fact it's not the D that started the season. There are signs of improvement, and holding the Bengals to a field goal in the second half is encouraging. But the injuries aren't just hampering the guys on IR. Greg Rousseau and Ed Oliver are both playing hurt, and Von Miller isn't contributing yet. The lack of a pass rush has been exposed against good QB's, and even with the improvement some young players are showing, this is a problem. Big time.
I'd give McDermott credit here as he doubles as DC, because with all the issues, the Bills are giving up just 17.8 ppg, which is 5th best in the league. One glaring issue though, is that the D has forced NO turnovers in four games. Not good.
So part of the thinking of slowing down the Bills offense, with quicker and shorter patterns for Allen, is trying to keep the D rested. A hurry up offense is great, until you get a couple three and outs. The old K-Gun run by Jim Kelly worked in part, because the Bills had Bruce Smith. This Bills team lacks that, and it's not for lack of trying.
As badly as injuries have decimated the D, the Bills offense has been relatively healthy. Losing TD Dawson Knox for awhile has limited some of the things Dorsey likes to do, but the emergence of rookie Dalton Kincaid is a big plus. Ditto for the improvement of Khalil Shakir. Stefon Diggs is still playing at a high level. The clearly defined roller coaster that is Gabe Davis is perplexing.
Hey. Being critical of your favorite team's QB is perfectly acceptable. When you see every game and every play, you see the warts and all. Watching the NFL highlight packages give us the impression everybody else is terrific. The Bills and especially Bills Mafia are passionate about their team, and the negativity is understandable because the recent Bills teams since Allen came aboard have flirted with greatness. Anything short of that is now considered failure.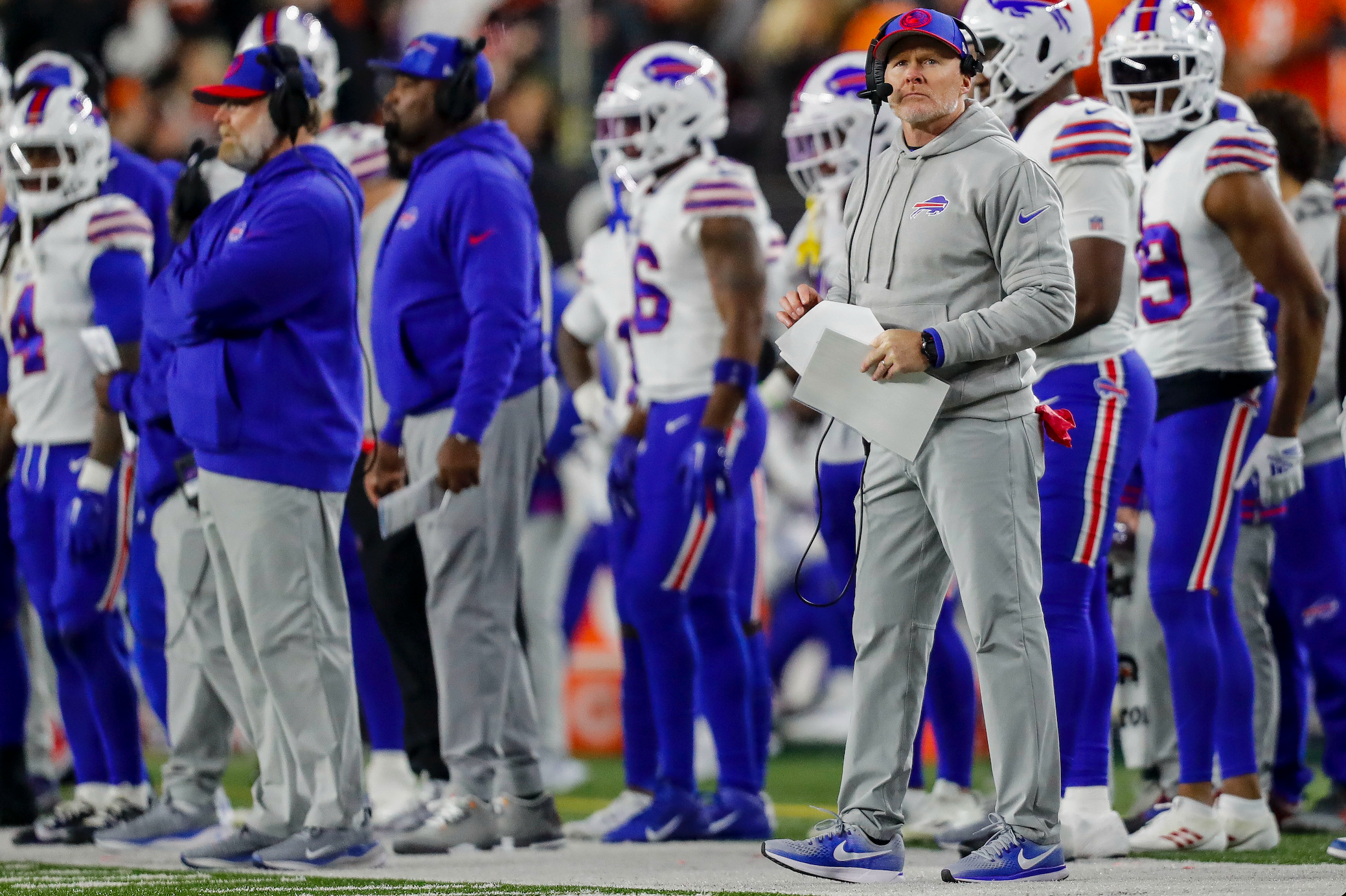 But is it failure?
Should Sean McDermott be on any kind of "hot seat"? Seriously? After all, Colin Cowherd (who often says interesting things but not always) suggests that McDermott has "peaked out". Now, I've seen some fans on social media grab that as their own original thought.
McDermott is still learning on his first HC gig in the NFL. He's 49 years old, and has a 67-39 regular season record. He is 4-5 in the post season, including one appearance in the AFC Championship Game. His players respect him and they should.
What about GM Brandon Beane? He's not totally free of criticism, even though he and McDermott have completely changed the culture of the entire Bills organization. He's whiffed on some defensive picks in the NFL Draft that are showing up now. Can 2022 1st round pick CB Kaiir Elam play? We don't know but the arrow is pointing downward.
Without going into a bunch of detail, it's fair to say the KC Chiefs' success isn't totally due to the excellent play of Mahomes. GM Brett Veach, in his mid 30's, has made his share of mistakes as has Beane, but his past couple drafts and some gutsy moves were worth noting. He was heavily criticized for trading Tyreek Hill to the Dolphins, but the extra draft picks helped the Chiefs D with speed and talent, and while Hill remains the most explosive WR in the NFL, the Chiefs won their 2nd Super Bowl this century without him.
Are things catching up with the Chiefs now? Their fans are asking the same questions Bills fans are asking: what's wrong with the offense?
Let's put it this way. As long as the Bills have Allen, and the Chiefs have Mahomes, any problems can be fixed. They may not be quick fixes, and patience is required. Andy Reid didn't win his first Super Bowl for 15 years.
At 5-4 with eight games left, including toughies against the Chiefs and Eagles on the road and Cowboys at home, the Bills are far from out of it. They'll probably need to win the AFC East, because all four losses have been to AFC teams.
He's not perfect, but Allen just ain't the problem.
Thanks again to Atwal Eye Care for my improved vision. BluTusk Tech for sprucing up my old MacBook, and GlobalVendingGroup of Buffalo for their world wide book vending literacy program for children.
Editor's babble: We're so grateful for Ed Kilgore's wisdom and contributions to our blog. You can also find Ed on Xwitter @Kilgore2Ed and his "Ed Kilgore Show" podcast can be found wherever you get your podcasts.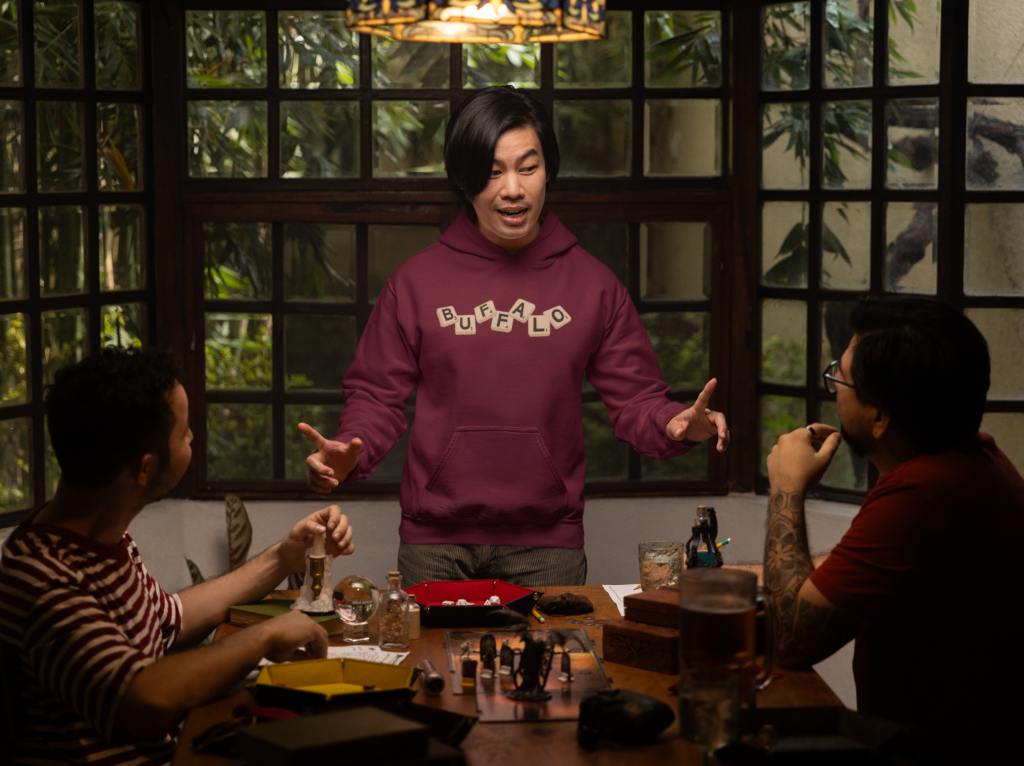 BuffaloFAMbase.com is sponsored by 26 Shirts
Every Monday, we launch a new two-week campaign of a limited edition t-shirt design. Every shirt purchase results in a donation to a local family in need. After the campaign ends, the shirt is retired. A new design is released, and a new family benefits from your fandom!