As I See It.
So what, exactly, has happened to the Bills?
It's a simple and valid question, but there is no easy answer. A combination of factors – some self induced and some bad luck – have put the entire Bills organization in unfamiliar territory after a disappointing 24-18 loss to the Bengals in Paycor Stadium.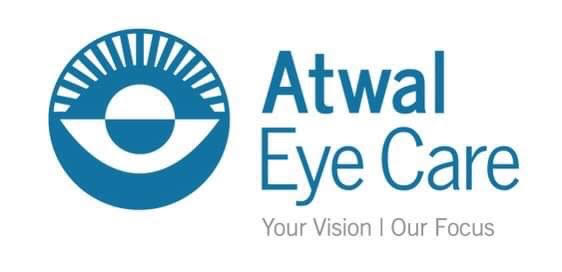 We'll share some thoughts on this in a moment, but I'd like to thank my sponsors quickly. Atwal Eye Care. They handled cataract surgery for both my eyes just a few months ago, and the result was incredible! My slowly deteriorating vision is now a teen like 20/20 again!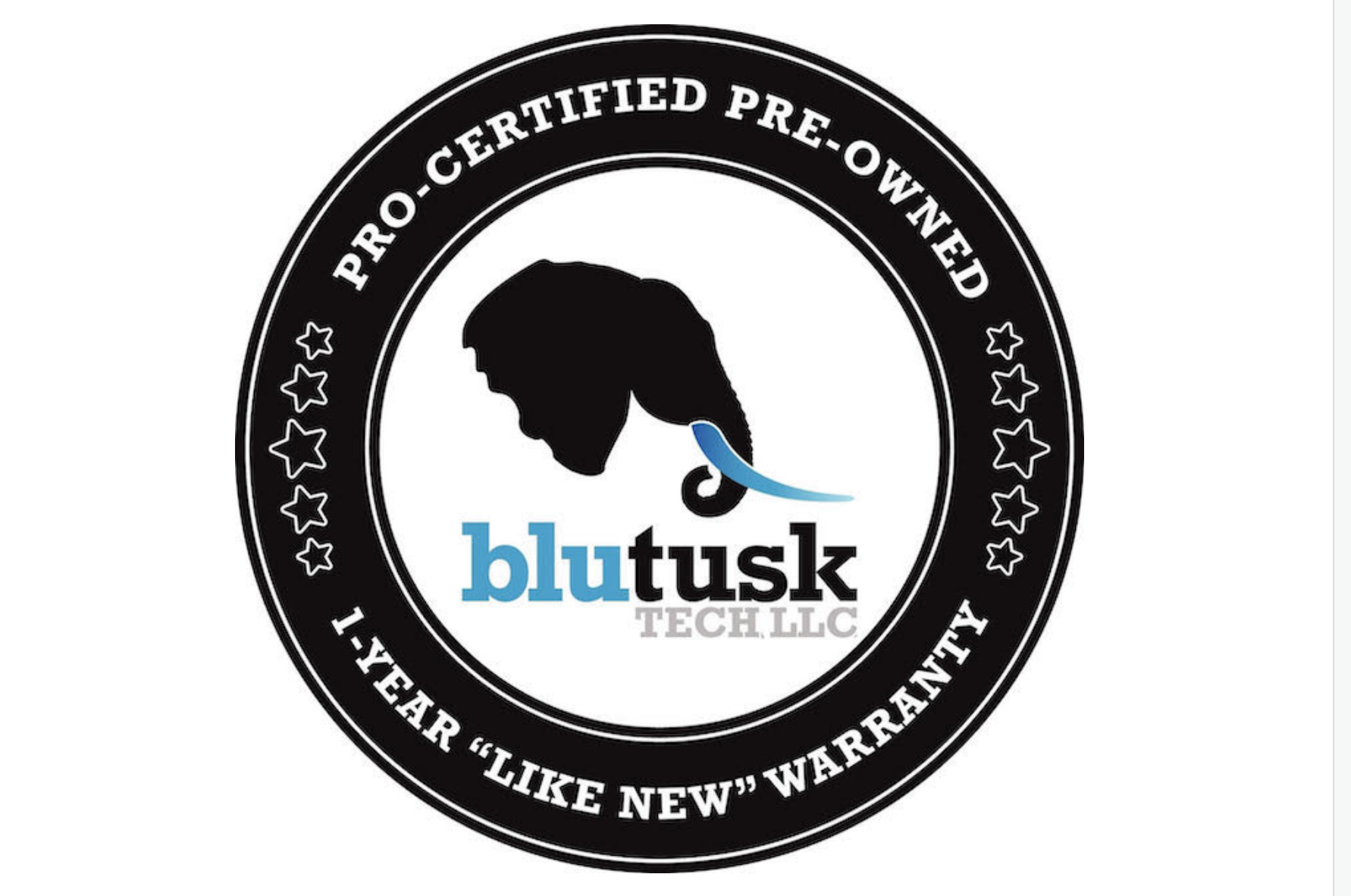 BluTuskTech in Orchard Park, which specializes in making used computers like new. They made my older Macbook a frisky colt again.

And GlobalVendingGroup of Buffalo, now supplying book vending machines to schools around the world to improve child literacy.
Back to the Bills.
The loss to the Bengals was by far the most damaging loss of the season on many levels, because it continued a downward trend by the Bills that can no longer be looked at as an anomaly. It's bad enough to be 5-4 with a tough schedule ahead, but all four losses are to AFC opponents, which puts the Bills now in 9th place overall in the conference and out of the playoffs.
The Bills will now have to shoot for the AFC East title, because they're already miles behind in AFC tiebreakers. They've still got the Jets and Pats at home and Dolphins on the road, and must win all three. The Broncos here is also a must win, with the Eagles and Chiefs on the road, Cowboys here and Chargers on the road. Not impossible, but daunting at best.
Who could have seen that coming after the Bills followed the clinker opening loss to the Jets by then reeling off blowout wins over the Raiders, Commanders and Dolphins?
This game was going to be a true measuring stick for the Bills, and they didn't measure up well at all.
Yes, there was an emotional factor as the Bills stepped back on the very field where they thought they'd watched teammate Damar Hamlin die just last January. Hamlin wasn't active, but was on the sidelines as living proof the NFL does manage to get some things right. They were well prepared for such a contingency and that saved Hamlin's life.
But that was not a factor at all in this game, which eerily started much the same as that game back in January. The Bengals – confident they could put the Bills on their heels – won the toss but elected to receive. They marched quickly to a touchdown with little resistance.
Joe Burrow was clearly healthy again, and his quick releases and pin point darts seemed unstoppable. Burrow didn't turn it over and was sacked only once. He hit 31-44 for 348 and 2 TD's. The Bills tried blitzing and other schemes to generate some pressure, but the Bills front four especially couldn't get that done.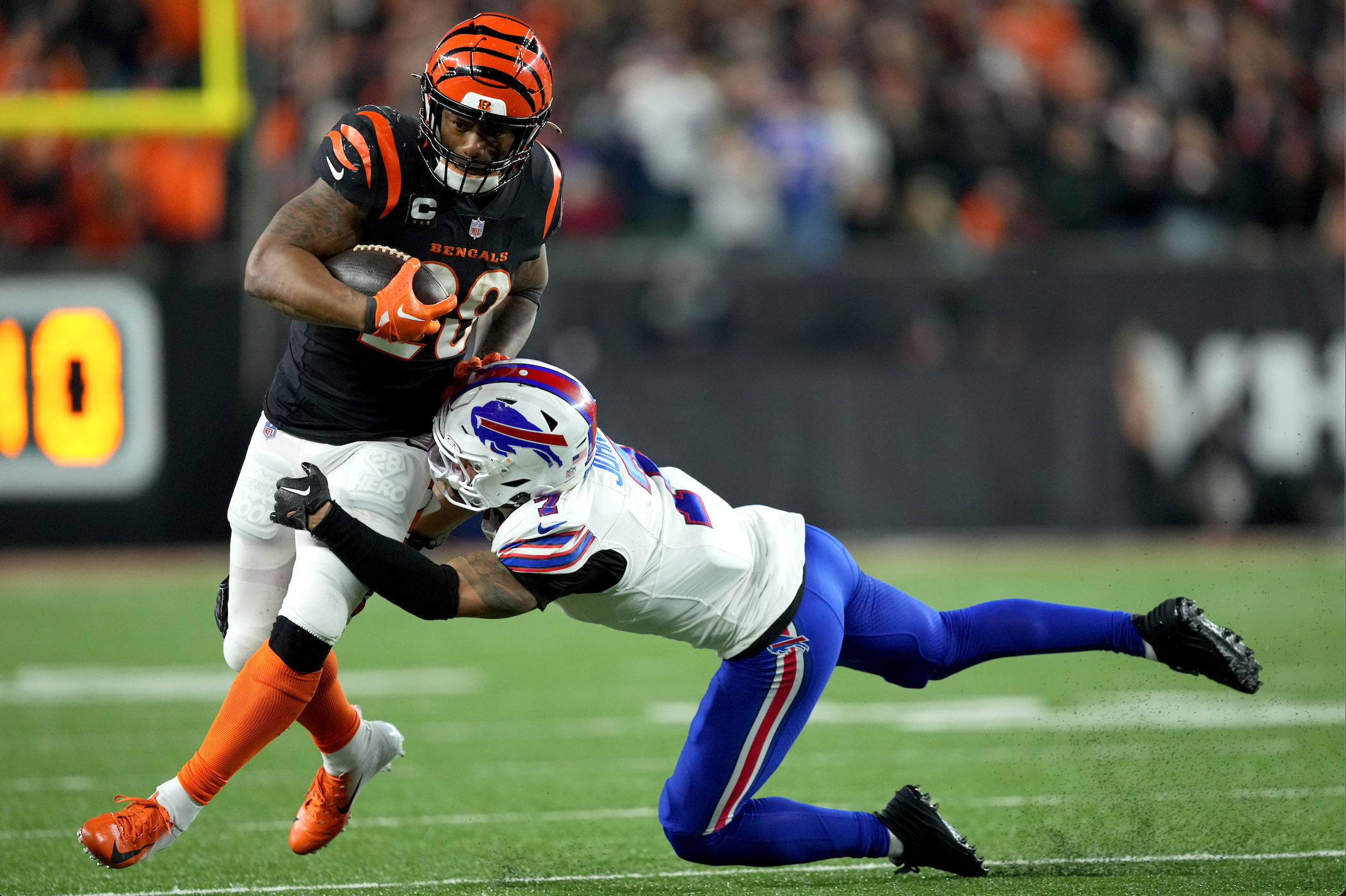 Surprisingly, the Bills did do a good job on the Bengals running game, holding Joe Mixon to 2.6 per carry and 37 yards. Despite 5 runs for 4 yards, Burrow continually escaped trouble and extended several plays. DE's Greg Rousseau and AJ Epenesa had one tackle each. Ed Oliver was also handled.
Unlike that game last January, the Bills offense responded with a beautiful seven play, 85 yard TD drive capped by Josh Allen's two yard untouched jaunt into the end zone. Last January the Bills had answered with a FG. Allen drew a 15 yard penalty for pointing a finger in a Bengals player's face, which didn't bother me. Allen is at his best when he's having fun, but it wasn't going to last.
Although Allen wound up with a decent stat line with a 2nd half comeback, it's the middle of the game that just didn't work. The Bills went seven straight possessions with only a FG to show for it. Allen's line: 26-38 for 258 yards, 1 TD pass and 1 rushing TD, but one interception for the fourth straight game. It came at a terrible time, as Allen tried to hit Gabe Davis on an out pattern and Cam Taylor-Britt jumped in front for the pick in the 2nd qtr. Davis was AWOL again. Two targets and ZERO catches. After the game a glum Allen, asked about Davis, could only say he'd have to look at the film. Well, the film will show that Davis isn't getting open, and that can't be laid on OC Ken Dorsey.
It's looking like some of, but not all, of the Dorsey criticism is warranted. The Bills couldn't run the ball, although Allen did lead the way with 44 yards and a TD on 8 carries. But James Cook had 6 carries for 20 yards. Dorsey also doesn't have TE Dawson Knox to run his 12 personnel. Will the Bills now activate Leonard Fournette to change things up? I'm not sure the equipment people can find a pair of pants to fit Fournette's thighs.
Scream all you want friends, but the Bills aren't about to change Dorsey or any other coaches – including McDermott as DC – at this point. Nobody is getting fired. Knee jerk reactions almost always blow up in your face unless you have a specific replacement in mind, and even then changing systems or coaches only increases the negativity.
Team leaders and the coaches now must battle the mental state of the team. There can be no finger pointing, even though Allen comes close by saying "we need to play complimentary football". That means get your butts in gear defense!
There aren't many positives to take from this, but rookie TE Dalton Kincaid and 2nd year WR Khalil Shakir were effective. Kincaid had 10 catches on 11 targets for 81 yards, but this was marred by a lost fumble at the Bengals 13 yard line in a 3rd quarter comeback attempt. Kincaid went air borne for extra yardage and had the ball punched out. A learning experience hopefully.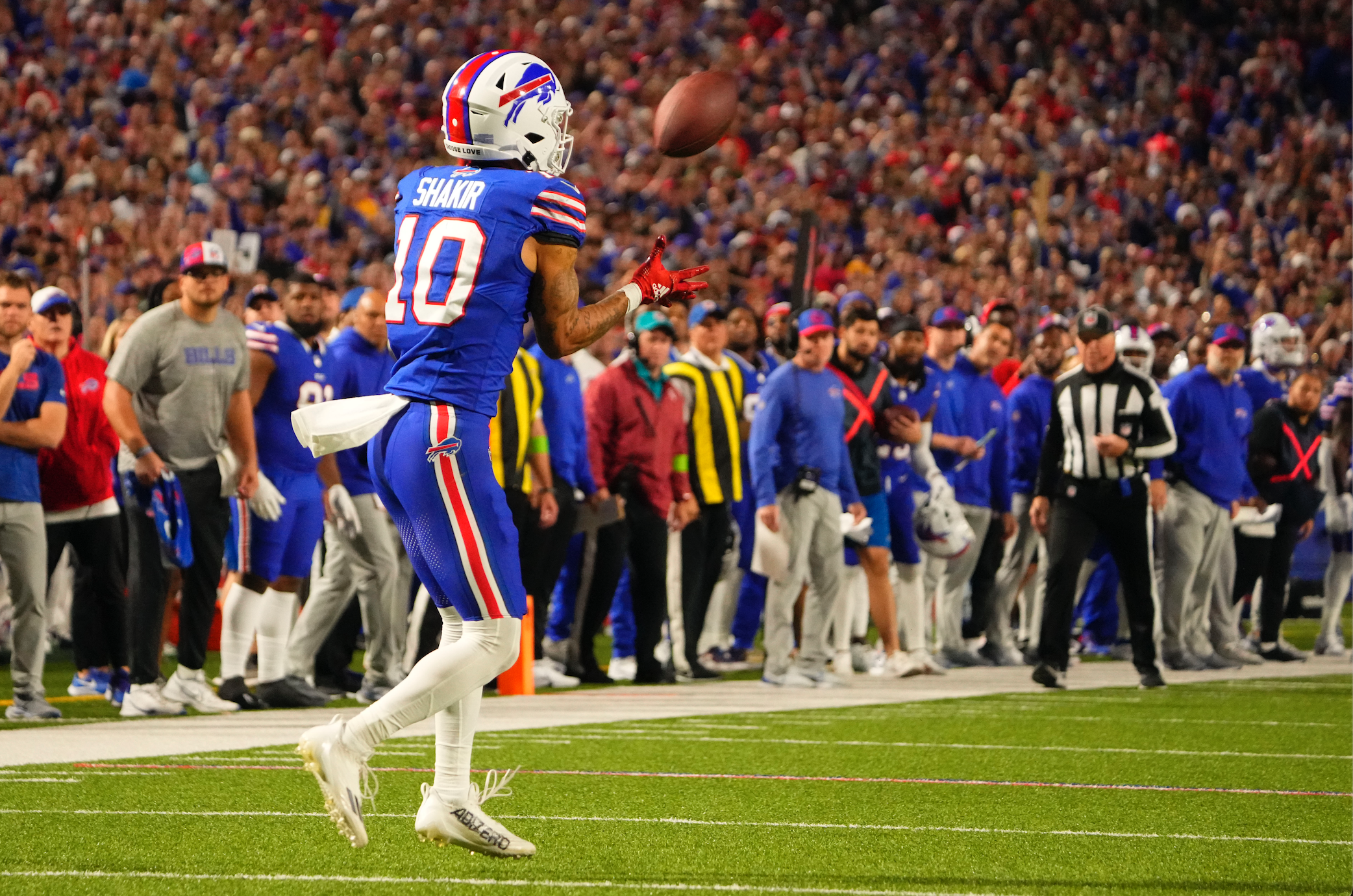 And what about Shakir? All he does is catch anything thrown his way. He had 4 catches for 57 yards on 4 targets, and now has incredibly caught 19 of 20 passes targeted. Hey. Throw it to this guy! Stefon Diggs continues to be amazing despite the attention from every team. Six grabs for 86 yards and a TD. Without him out there? Yikes.
Although it's tempting to lay this on the D, clearly missing Matt Milano, Tre White and DaQuan Jones, they did manage to hold the Bengals to one FG the entire 2nd half. Jordan Poyer led the way with 11 tackles and Tyrel Dodson added 10. Unfortunately Terrel Bernard left early with a concussion.
As we've said until we're blue in the face, you can't lose the turnover battle and win. The Bills were minus two in this game, and it's the fourth straight game for the Bills without forcing a turnover.
So now what? The Denver Broncos are in OP for a Monday Night game next, and there are no longer any "sure bets" for the Bills. Russell Wilson is starting to produce some points, and the Bills O isn't gonna put up 70 on them as the Fins did.
For GM Brandon Beane and by extension Sean McDermott, there is no quick solution to what's going on. Allen's occasional turnovers are part of the problem, but his positive plays more than make up for that. He's still an elite NFL QB, and rank him behind Burrow or Patrick Mahomes if you want, but he gives the Bills a chance to beat anybody anywhere if they take care of other things.
Trying to spend a way out of this is a mistake made often in the NFL, and just look at Denver for that example. Beane's exception was taking a shot with aging Von Miller, and if not for his ACL last season, the gamble might have panned out. It didn't, and Miller isn't near the player he was since coming back. Almost fitting that he missed an open field tackle on Joe Mixon that basically ended the game when a stop would have given Allen and the offense one last chance.
Miller isn't the only aging player on this team. Poyer and Micah Hyde are in their 30's. Compounding that, it's looking more and more like last year's #1 pick, CB Kaiir Elam, is hovering in bust territory on IR.
We've been hearing for quite awhile how close this group is, and how they have effective leadership. We're about to find out, because the hill is getting steeper and steeper as we go.
The talent level in the NFL is much closer than most people realize, and the loss or addition of one or two players can have a drastic effect on any team.
But, in the Bills case, as long as #17 can stay healthy, they're capable of beating any team anywhere. I'm trying my best to remember that!
Once again thanks to my sponsors Atwal Eye Care, BluTusk Tech of Orchard Park, and GlobalVendingGroup of Buffalo.
See ya soon.
Editor's babble: I always feel better after reading Ed Kilgore's 'take' on a game, win or lose. We are grateful for Ed's contributions to our blog. You can also find Ed on Xwitter @Kilgore2Ed and The Ed Kilgore Show podcast wherever you find them.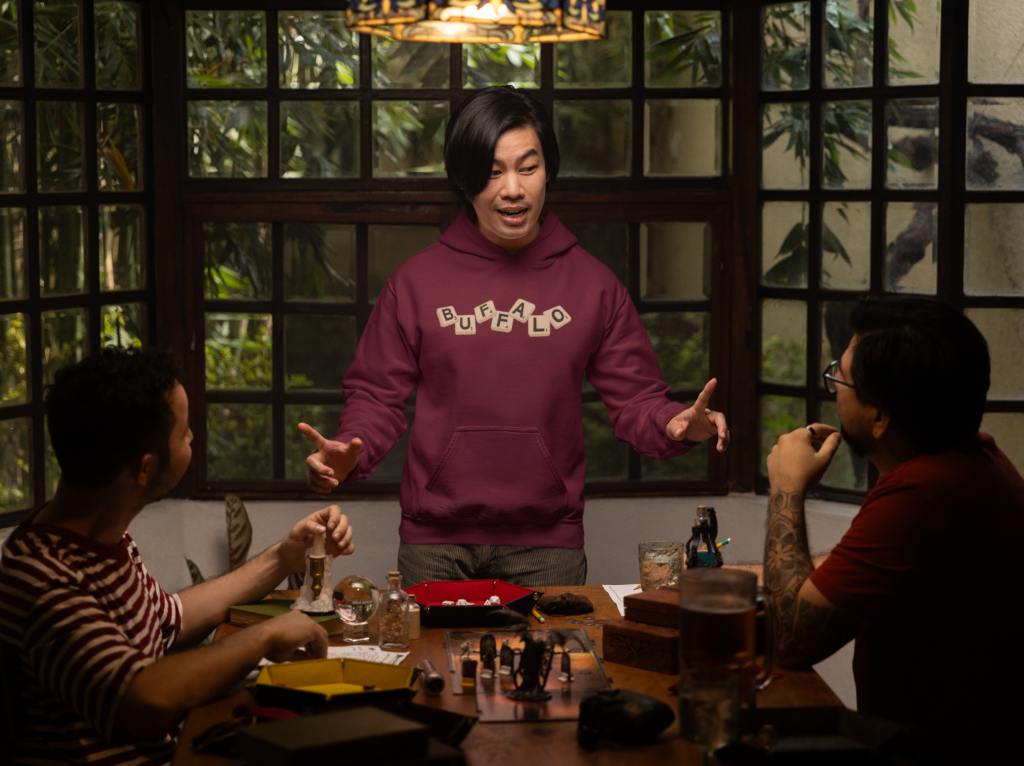 BuffaloFAMbase.com is sponsored by 26 Shirts
Every Monday, we launch a new two-week campaign of a limited edition t-shirt design. Every shirt purchase results in a donation to a local family in need. After the campaign ends, the shirt is retired. A new design is released, and a new family benefits from your fandom!