Sunday, September 17th at 1 p.m. ET
Highmark Stadium, Orchard Park N.Y.
Weather: Cloudy, 70 degrees
Latest Line: Bills-9, over/under 47
One common trait required to be Bills Mafia for life is the ability to cope with heartbreak, but it was not welcome this early and on the heels of the lingering queasiness from the home playoff loss. So I've seen the Ted Lasso "be a goldfish" clip and listened to Jimmy Buffett's "Breathe In, Breathe Out, Move On" more than a few times-bring on the Raiders!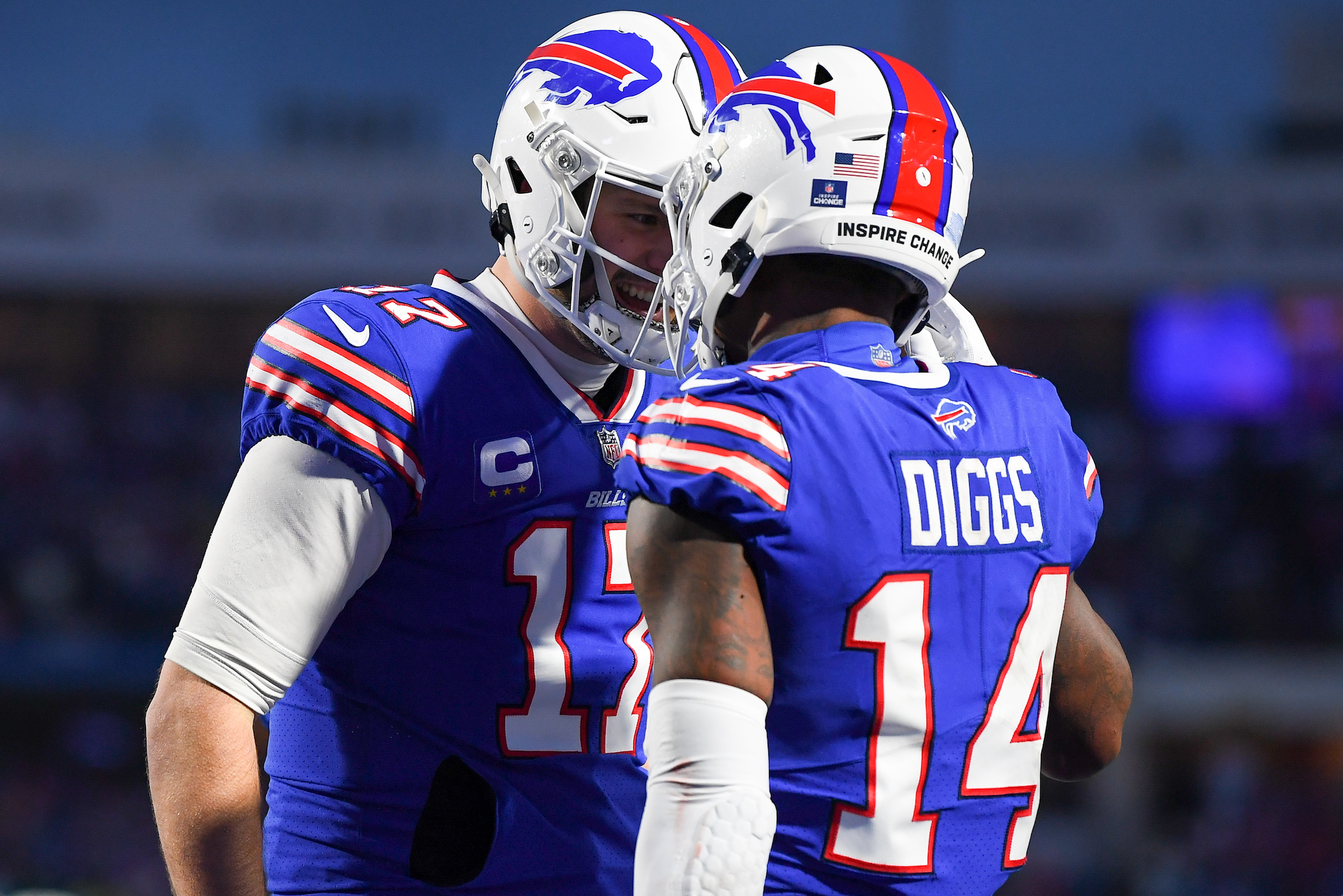 The Breakdown:
QB:
Is the label "gunslinger" now permanently attached to Josh Allen? Can the Bills coaching staff manage his decision making? I think we will have better answers after four games. There is no sugar coating it; his performance was troubling Monday night. Jimmy Garoppolo is a good game manager when healthy, and if you are going to be a game manager, he's had pretty good spots to ply his trade. Advantage: Bills.
Passing game weapons:
Stefon Diggs and Davante Adams are top tier WRs. Jakobi Meyers had a great week one, but will miss the game due to a concussion. Hunter Renfrow is one of the NFL's better slot WRs. Darren Waller is gone. But beyond Diggs, the Bills did not get enough from Gabe Davis or the TEs vs the Jets, and much to my dismay, Harty and Sherfield didn't get many snaps. Advantage Bills.
Running game weapons:
Josh Jacobs is a top tier RB, and a true example of the dying breed that is a three down NFL RB. The Bills seem to want that for James Cook, but the early returns on his between the tackles carries are not good, and undoubtably Damien Harris and Latavius Murray are better blockers. I hope their snap counts increase. For now, advantage Raiders.
Offensive Line:
While Bills Mafia is not thrilled with the OL at the moment, consider that the Raiders best lineman in Week One was ex-Bill backup Greg Van Roten. The one unit that does deserve extra slack for their struggles against Quinnen Williams and company is the OL. Advantage Bills.
Run defense:
The troubling aspect of the Bills run defense is the frequency with which they give up big plays…and how often one of those 50+ yard runs occurs in a loss. Down to down, they look much better. The Raiders are mediocre here. Slight advantage Bills.
Pass defense:
It's a serious weakness of the Raiders, but last week they allowed Russell Wilson to dink and dunk and compile respectable numbers, but held Denver to a mere 10 points. The Bills secondary shouldn't get a stern test until the Dolphins game in week 4. Floyd+Rousseau>Maxx in terms of pass rush. Advantage Bills.
Special teams:
Bass and Carlson are top five kickers and cancel out. On paper the Bills are expected to be the better team here, but based on the Jets game, they don't deserve the benefit of the doubt yet. Even.
Coaching:
The Jets loss is as much on the coaching staff for not handling Josh's meltdown in real time. Sure, we are tiring of cliches and platitudes from the podium after stinging losses. Not just this week, but the response to the loss the next three weeks, could go a long way towards easing Bills Mafia's concerns. The Raiders lack of overall roster talent makes it hard to judge McDaniel yet. Even at the moment.
Intangibles:
Let's hope they don't come into play. The Bills have more talent and are a big home favorite. The Raiders are playing with house money. We don't even want to entertain the thought of 0-2. Even.
The Forecast:
Bills 30 Raiders 17 The Bills need to grind out the next two before Miami comes to town.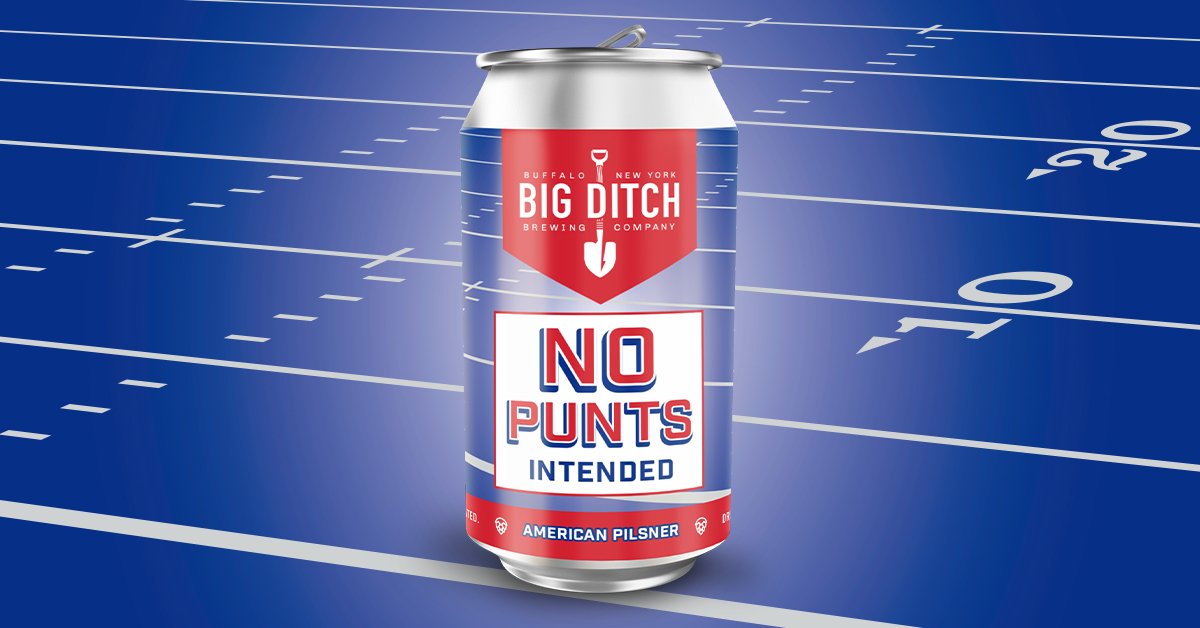 The Pregame Plan:
Food:
My "one thing learned" for today is that Shrimp Cocktail originated in Las Vegas in 1959. How about a "snack buffet" with Shrimp Cocktail as the main feature?
Beer:
Does anybody do better branding than Big Ditch Brewing? How can you resist their latest offering "No Punts Intended"? (an American Pilsner).
Music:
Las Vegas natives Imagine Dragons this week
Demons…..they were coming out in the wee hours Tuesday morning.
Radioactive…..turnovers.
Whatever It Takes….sometimes patience is what it takes most.
Believer….Pain…you made me a believer.
Let's get back on track. The alternative is not a pleasant thought. Go Bills!
Editor's babble: We are grateful for Joe Reagan's contributions to our blog. You can also find Joe on Xwitter @joer869.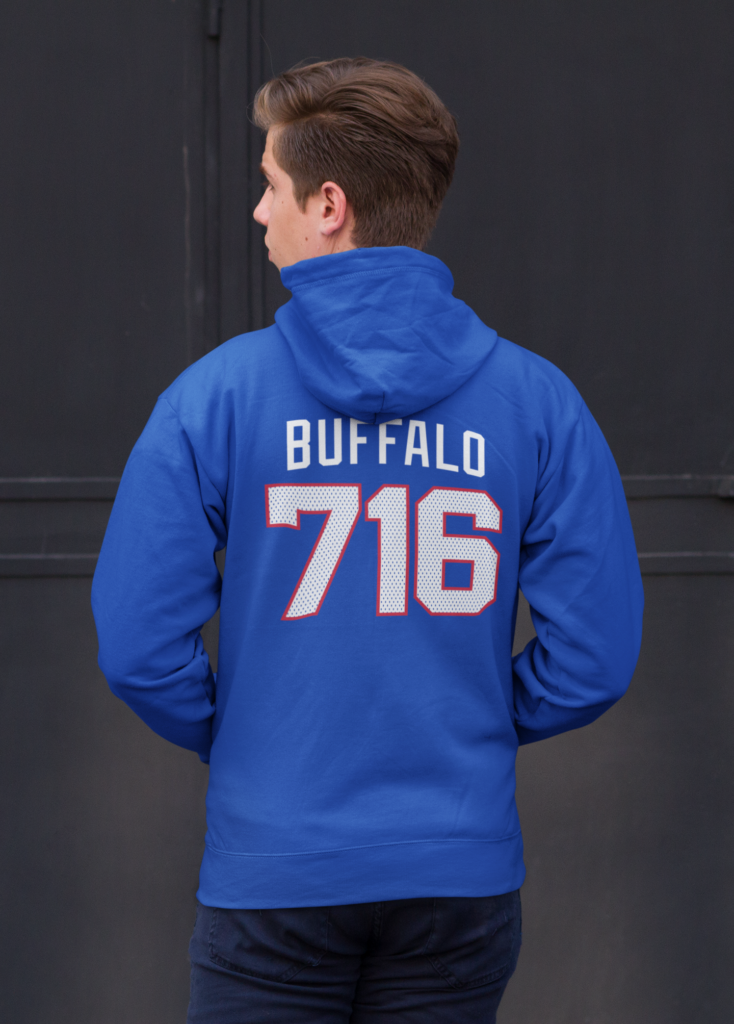 BuffaloFAMbase.com is sponsored by 26 Shirts
Every Monday, we launch a new two-week campaign of a limited edition t-shirt design. Every shirt purchase results in a donation to a local family in need. After the campaign ends, the shirt is retired. A new design is released, and a new family benefits from your fandom!