Gregory Rousseau. Sean McDermott. Create turnovers. Rushing attack. Zen mindset.
Keywords are created after writing an article to help search engines find said article. What will be the keywords we will identify after the Buffalo Bills open their 2023 season against the New York Jets at MetLife Stadium at New Jersey on Monday Night Football (on 9/11)?
When the spirit moves me, I'll try to post a set of keywords (before a game) I think may reflect what writers will be writing about after Buffalo takes on an opponent. My head is about to explode at the moment because we've waited a LONG time to get the bad taste from last season out of our collective mouth.
So let's get to it.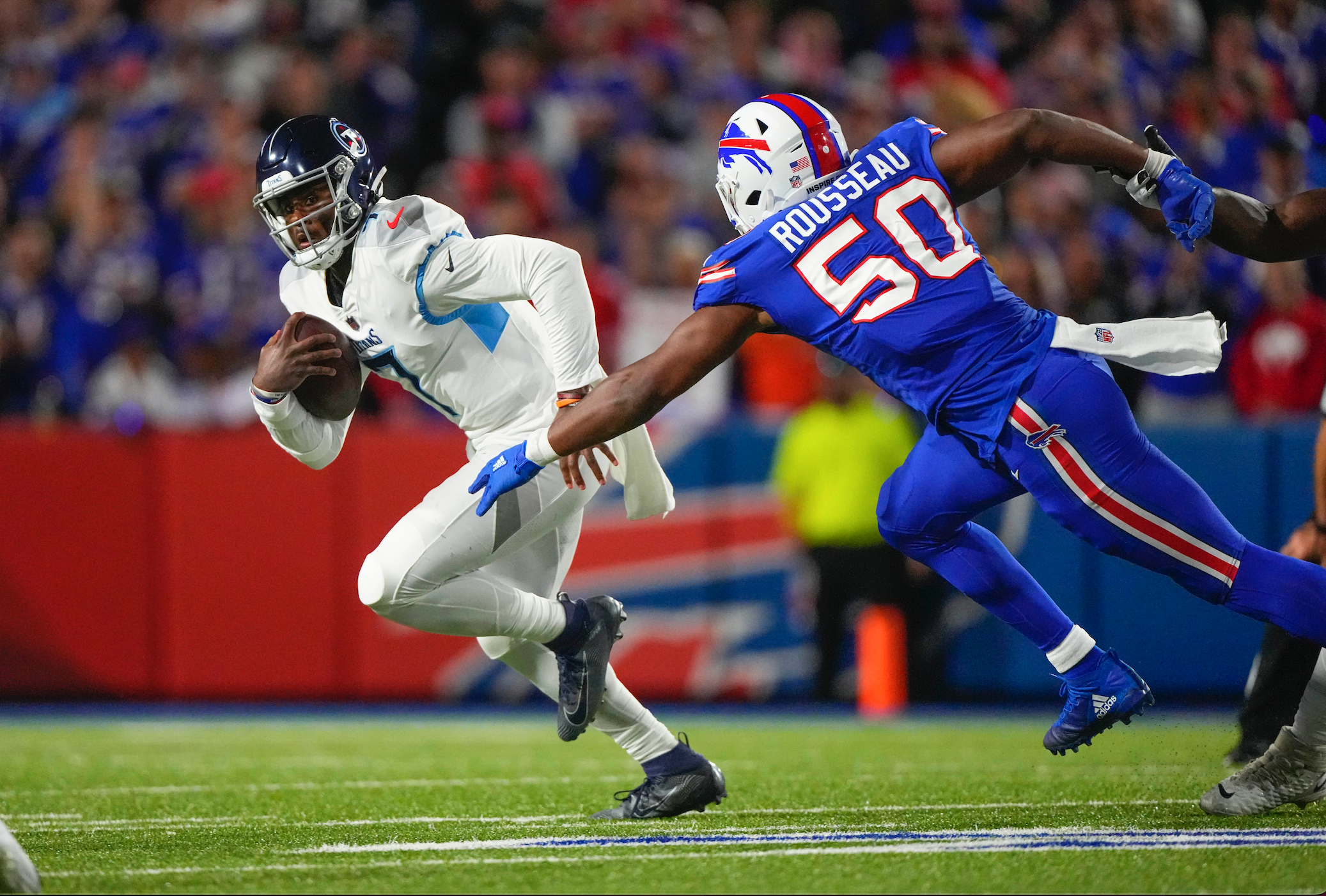 Gregory Rousseau
There's been some buzz out of the locker room in Orchard Park this summer third year defensive end Gregory Rousseau has been playing on a different level. Gregory arrived at training camp looking like he put some extra muscle on, especially in his upper body. That's a scary thought if it translates to his play on the field.
However, it may not be his physique that contributes most to Rousseau's development as a player. It should come as no surprise Gregory is a student of the game because despite his chill personality, there is totally driven player under the facade.
Expect to see Rousseau terrorize Aaron Rodgers in this game. The Jets' offensive line remains a big question mark in terms of performance and Gregory is ready to introduce himself as a nightmare for all the world to see.
It didn't escape my attention that Von Miller made the trip with the team, despite his PUP status. He stated earlier in the week his intention was to be at this game, but he had to check the collective bargaining rules to be certain he was clear to attend the game.
After meeting Gregory Rousseau, Von Miller once said Greg needed to up his emotional intensity during games. Something about gasoline and fire I believe. That statement spoke volumes to me. Rousseau does come across as a very laid back dude.
That may change this season. Sometimes it takes a player longer to reach their potential than others who can seemingly roll right in to the NFL and play like a five year veteran. Gregory Rousseau is about to become a frequent keyword for success this season. Releasing the beast inside may happen this season because Rousseau looks like he's ready to terrorize quarterbacks on a regular basis.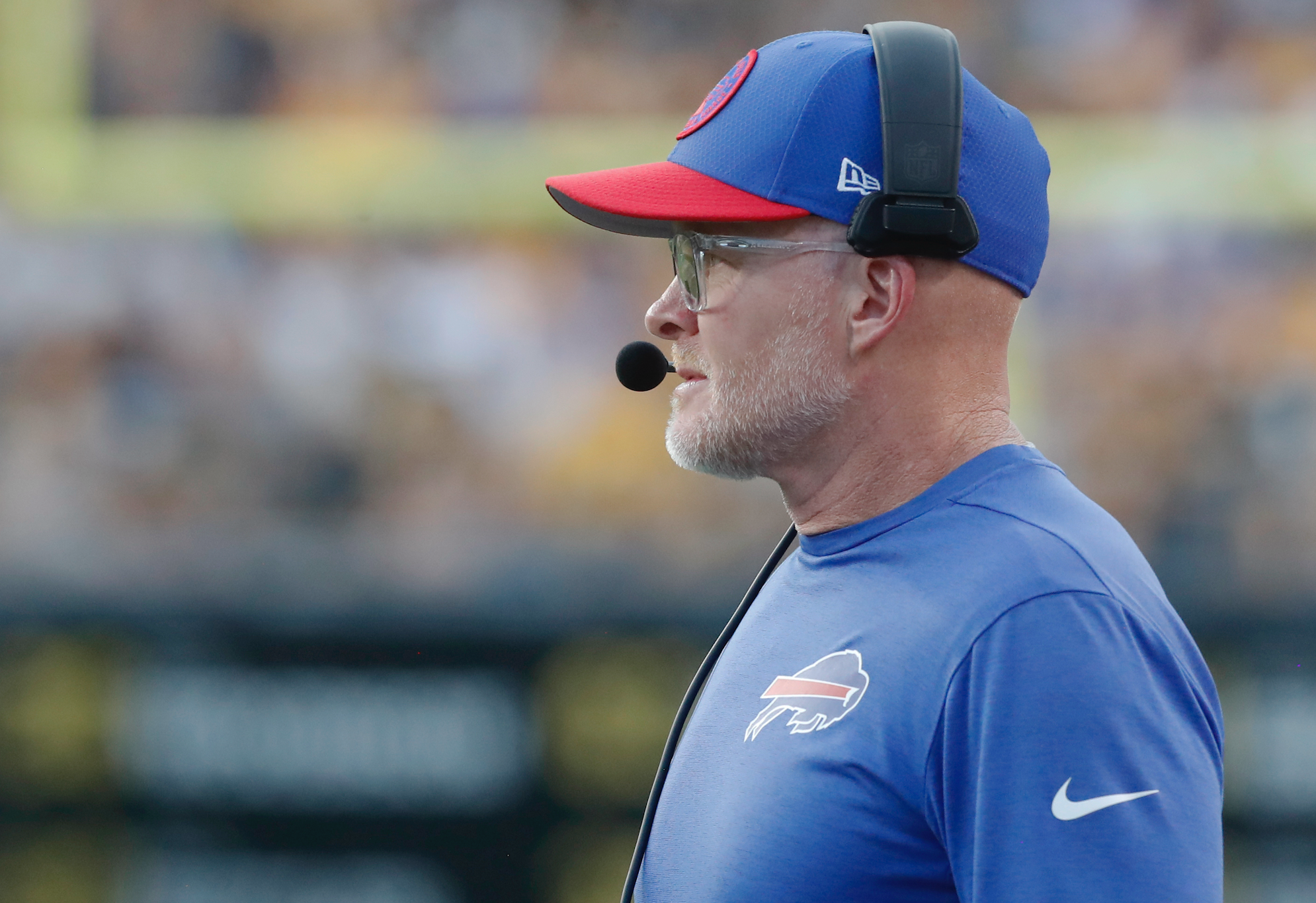 Sean McDermott
There's not enough attention being paid to the Bills as a whole by the national media, let alone to the fact that Sean McDermott will be calling defensive plays tonight for the first time since leaving the Carolina Panthers to become head coach of the Buffalo Bills.
We don't exactly know how this defense will play in terms of strategy and philosophy with Coach McDermott at the helm. We can surmise a lot from his past defenses (aggressive) but we really don't know exactly what to expect. I suspect McDermott will game plan for this game and take advantage of the element of surprise and creativity.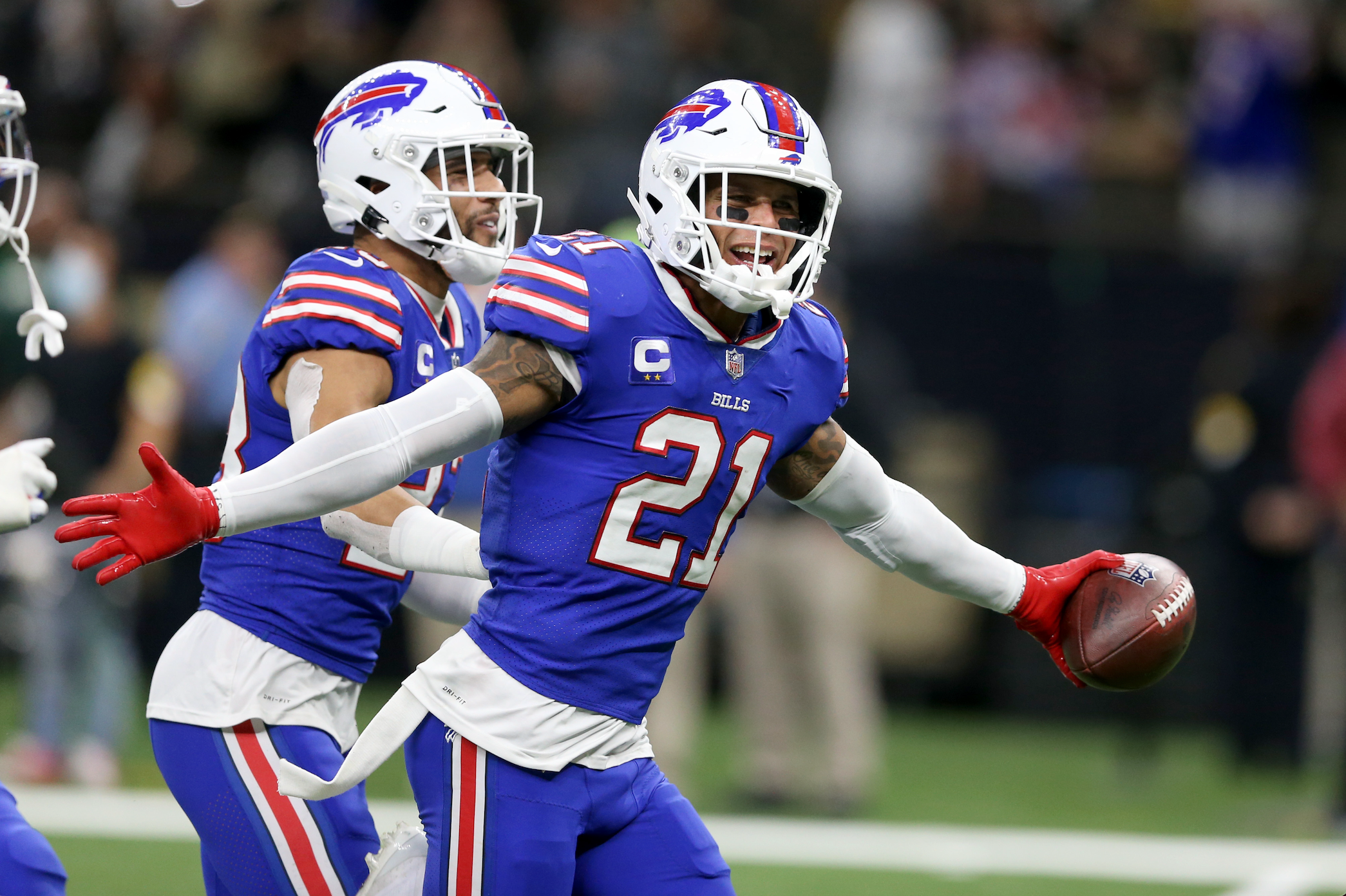 Create Turnovers
And of course it's twin keyword… 'no turnovers'.
The Bills had one major task to accomplish in preparation for the 2023 NFL season; reduce the number of turnovers given to opponents. This boils down to another of McDermott's preachings… attention to detail gets good teams over the top in terms of winning an NFL championship.
It's not good enough to be just good if you want to win the Super Bowl. You absolutely must not give a game away because of mental or physical errors. To be elite, you must be singularly focused and mentally disciplined.
In order to defeat a very good roster of players (and coaches) like the New York Jets, Buffalo needs to play mistake free football. There were times in the past where the Bills appeared less mentally disciplined last season. The AFC East is too talented to play half-assed football. Generate turnovers and do not turn the ball over.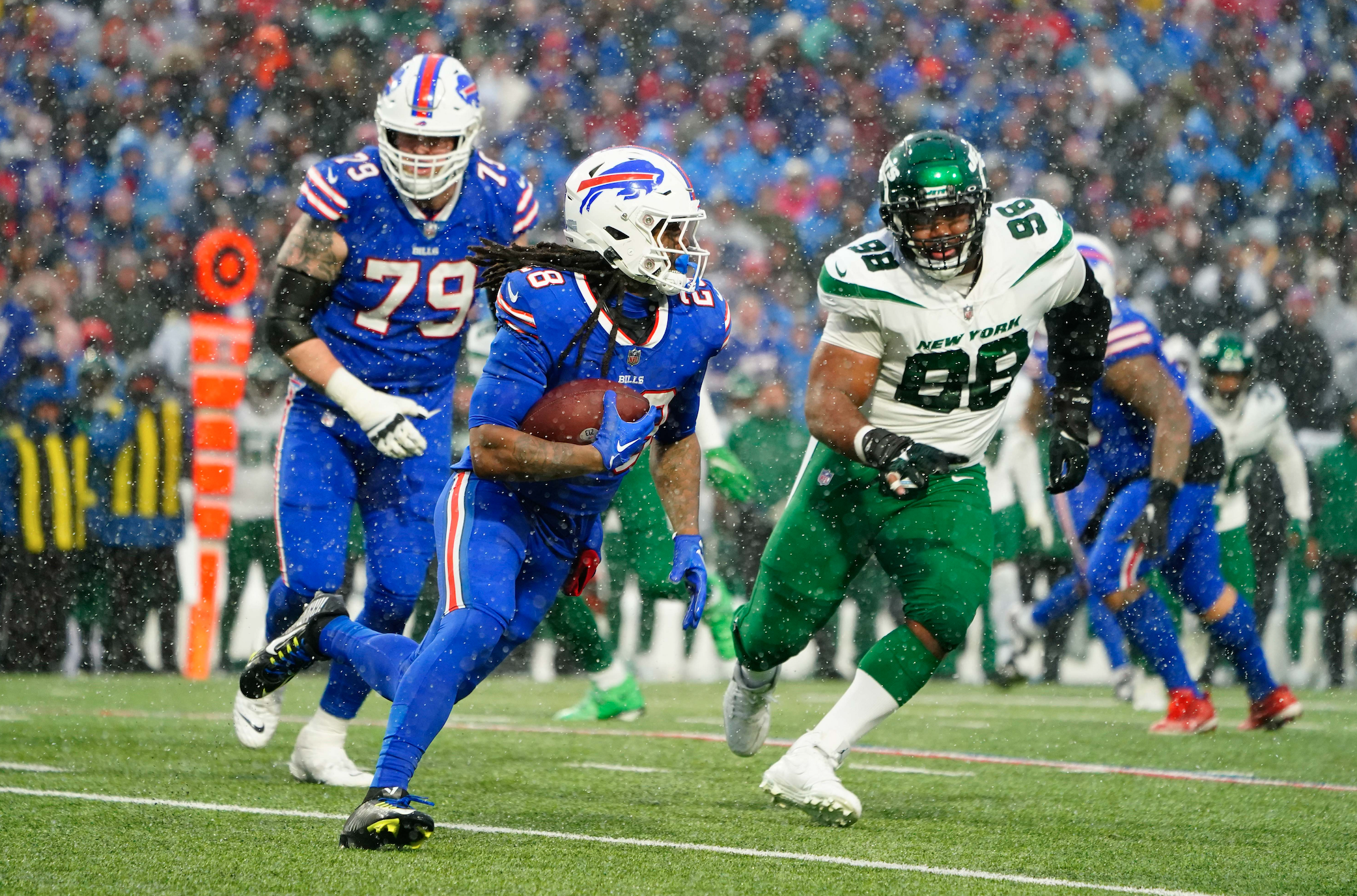 Rushing Attack
And here I'm referring to both offense and defense. Running back James Cook has a chance to outshine his not-so-big brother Dalvin in this game. Buffalo now has a three headed monster with Damien Harris and Latavius Murray backing up Cook. Offensive coordinator Ken Dorsey may find unique ways to incorporate all three in his game planning.
On defense, pass rushing must also be top notch. We really haven't seen Leonard Floyd and Greg Rousseau on the field together very much during preseason games. It appears Sean McDermott is really keeping his pass rushing plans under wraps. It's fascinating to ponder how much Coach McDermott will change the Bills' defensive strategy.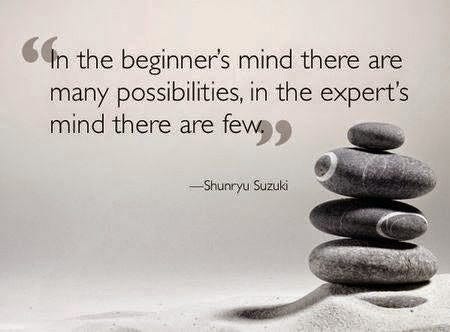 Zen Mindset
Of all the teams Buffalo could have faced in the the opener, leave it to the scheduling gods to plunk the Bills smack dab in the middle of a place with the biggest bunch of drama loving media people in the business. All the emotional moments recognizing the victims of the attack on 9/11 will be felt by everyone.
The hype leading up to this game has been over the top. It grates on our nerves and we can only imagine the mindset of the players after being disrespected by the national media. Again.
That's why it's most important for players and coaches get into their zen in whatever way they do so. But it's equally important for our fan base to try to do the same thing; chill out.
We definitely ARE one of the greatest fan bases in sports, but I could also write a dissertation about our behavioral disorders as well.
LFG
Bills fans have waited many months to purge the stench from last season and move on. If you look at the photos of players getting ready to board their flight to New Jersey on Sunday, you can see how sick they are of the hype around the Jets. A reflection no doubt shared by our notorious fan base.
Go Bills!
Editor's babble: This game is likely to generate a lot of keywords, maybe I'll hit on one mentioned here. The nerves are so raw right now I may have to try Josh Allen's vomiting strategy. Go Bills.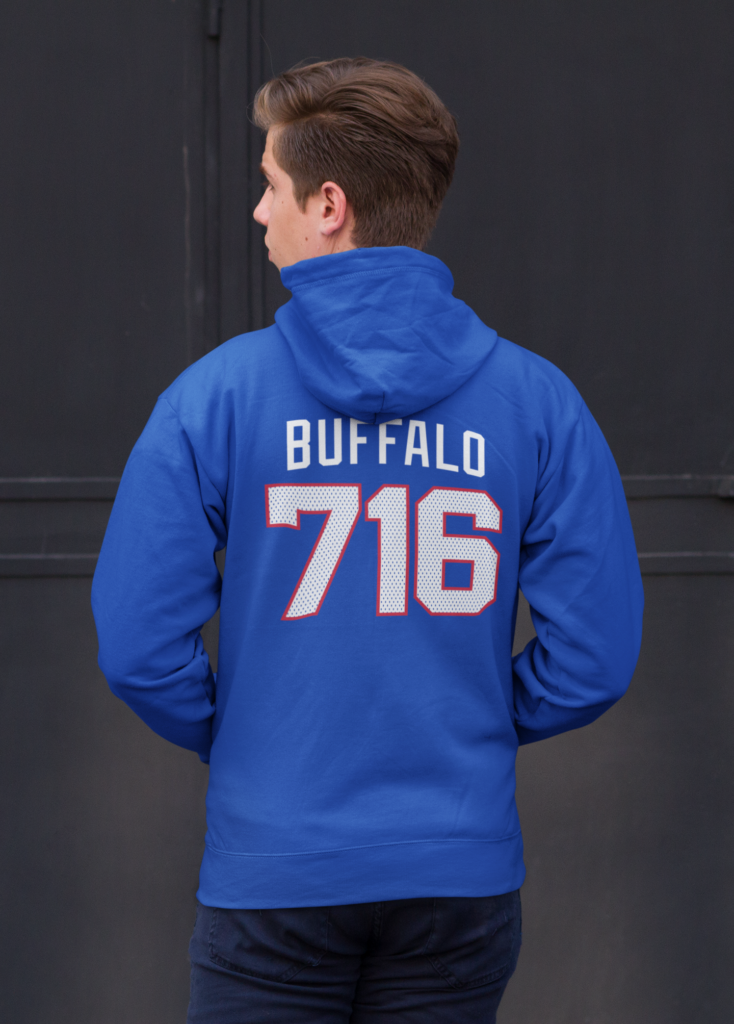 BuffaloFAMbase.com is sponsored by 26 Shirts
Every Monday, we launch a new two-week campaign of a limited edition t-shirt design. Every shirt purchase results in a donation to a local family in need. After the campaign ends, the shirt is retired. A new design is released, and a new family benefits from your fandom!