It's amazing how quickly the feelings about the Buffalo Bills can flip. We're just one year removed from them basically being the consensus Super Bowl favorites. Many talking heads on NFL Network or ESPN are jumping on the Jets or Dolphins bandwagon, or simply predicting the downfall of the Bills in 2023.

While most of Bills Mafia realizes this is silly, my social media timelines are still littered with pessimistic Bills fans for the upcoming season. This may be true in any case, as there will always be trolls on the internet looking to spark chaos and controversy, but I thought it would be important to write down these lines of thought with kickoff for MNF against the Jets looming in the near future. If you're an optimistic Bills fan, consider this a confidence booster. If you think the Bills are going to suddenly miss the playoffs, read this and let me know if you still have the same thoughts afterward.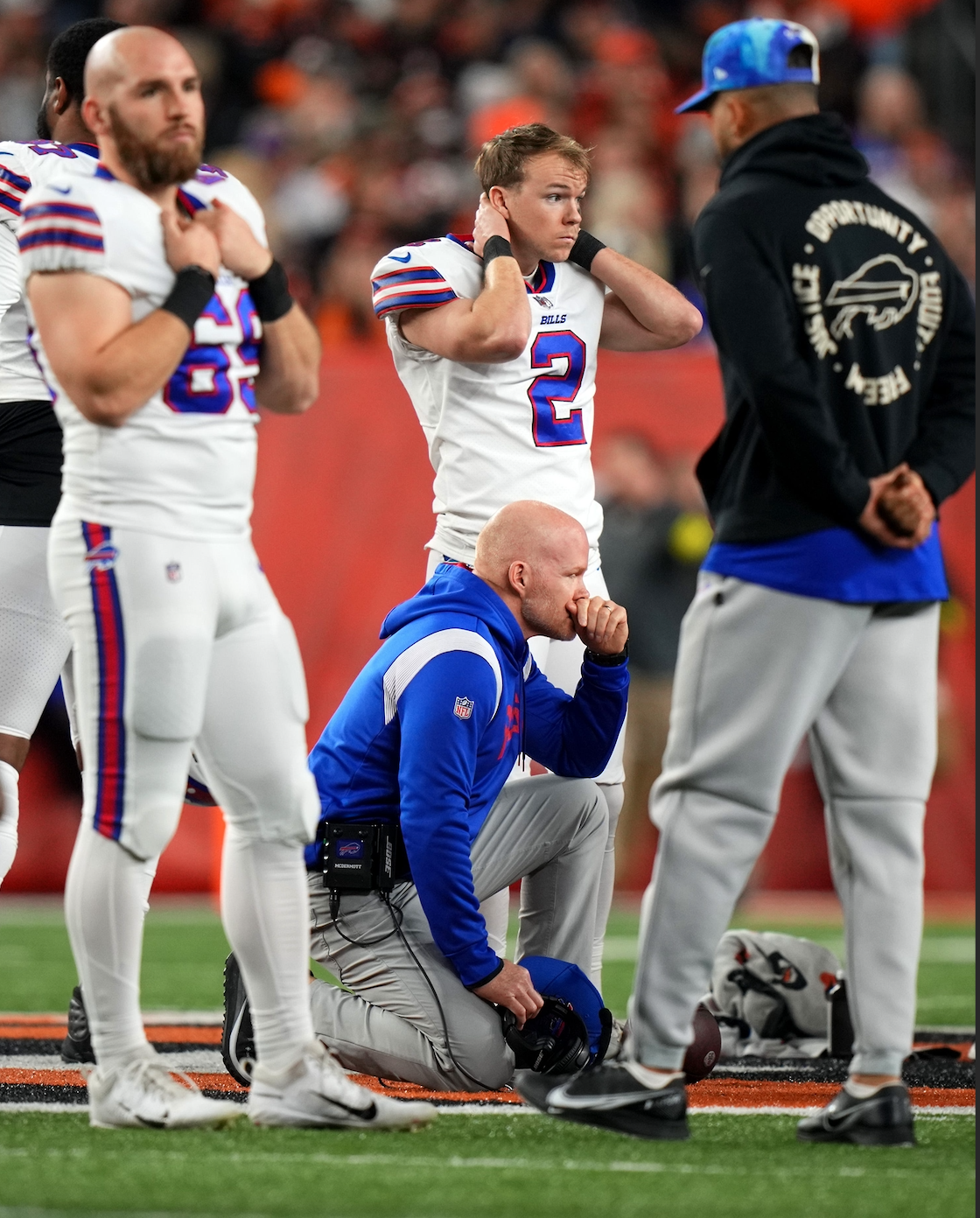 Ok so back to that "consensus Super Bowl favorites" season. Just a reminder as to what obstacles ensued in that season for both the Bills as an organization, and Buffalo as a city:

-Rookie offensive coordinator
-Tops mass shooting
-a player's brother dying suddenly (Luke Knox)
-a punter facing rape allegations
-the owner having a serious health issue (Kim Pegula)
-a home game moved to Detroit at the last minute because of snow storm
-deadly blizzard in December
-Damar Hamlin

Some of these obviously impacted the team more than others, but each one played at least a small factor on the result of the season. You can acknowledge that every team goes through hardship, but I challenge you to find a team that went through more than the 2022 Buffalo Bills. Oh yeah, and almost every starter was hurt at some point throughout the season:

-Josh Allen playing half the season with a partially torn UCL in his throwing arm.
-Gabriel Davis playing on an ankle injury that clearly nagged at him the whole season.
-Mitch Morse missed 3 games.
-Von Miller missed 7 games with a torn ACL.
-Jordan Phillips missed 5 games.
-Greg Rousseau missed 3 games.
-Ed Oliver missed 3 games.
-Tremaine Edmunds missed 3 games.
-Tre'Davious White missed 10 games, then returning from an ACL injury.
-Christian Benford missed 9 games.
-Micah Hyde missed 16 games with a neck injury.
-Jordan Poyer missed 4 games and played through a grab-bag of injuries.

After all of that, the Bills still finished 13-3, winning the AFC East for the third year in a row. Not to mention, no division winner won their division by a larger margin than the Bills.

Buffalo didn't have a particularly easy schedule either, defeating:

-Defending SB champs LA Rams, right after their banner was raised at SoFi Stadium.
-Derrick Henry, who was held under 2 yards per carry.
-Lamar Jackson.
-Mike Tomlin.
-Patrick Mahomes.
-Aaron Rodgers, the reigning MVP at the time.
-Bill Belichick twice.

The team's three losses were by a combined eight points! They went on to win a playoff game at home against the Dolphins. Then, the entire team seemed to just collapse, falling to the Bengals 27-10. While I do believe that the Bills were out-coached in that game (a statement reflecting Dorsey, Frazier, and McDermott), it was clear that Buffalo had simply reached its limit. There was nothing left in the tank, both physically and mentally/emotionally. I'm not trying to defend or excuse Buffalo's performance against Cincinnati. While I understand a blowout loss in the playoffs with Super Bowl aspirations in mind is a downfall, the context behind the game, and season for that matter, helps understand the outcome.

Even if the team didn't make any changes to the roster, simply having everyone back to full health is already a significant improvement. But, Brandon Beane did utilize free agency and the draft to his benefit, and the team is now even better than last year's roster (and may be the best roster on paper in the 'McBeane' era).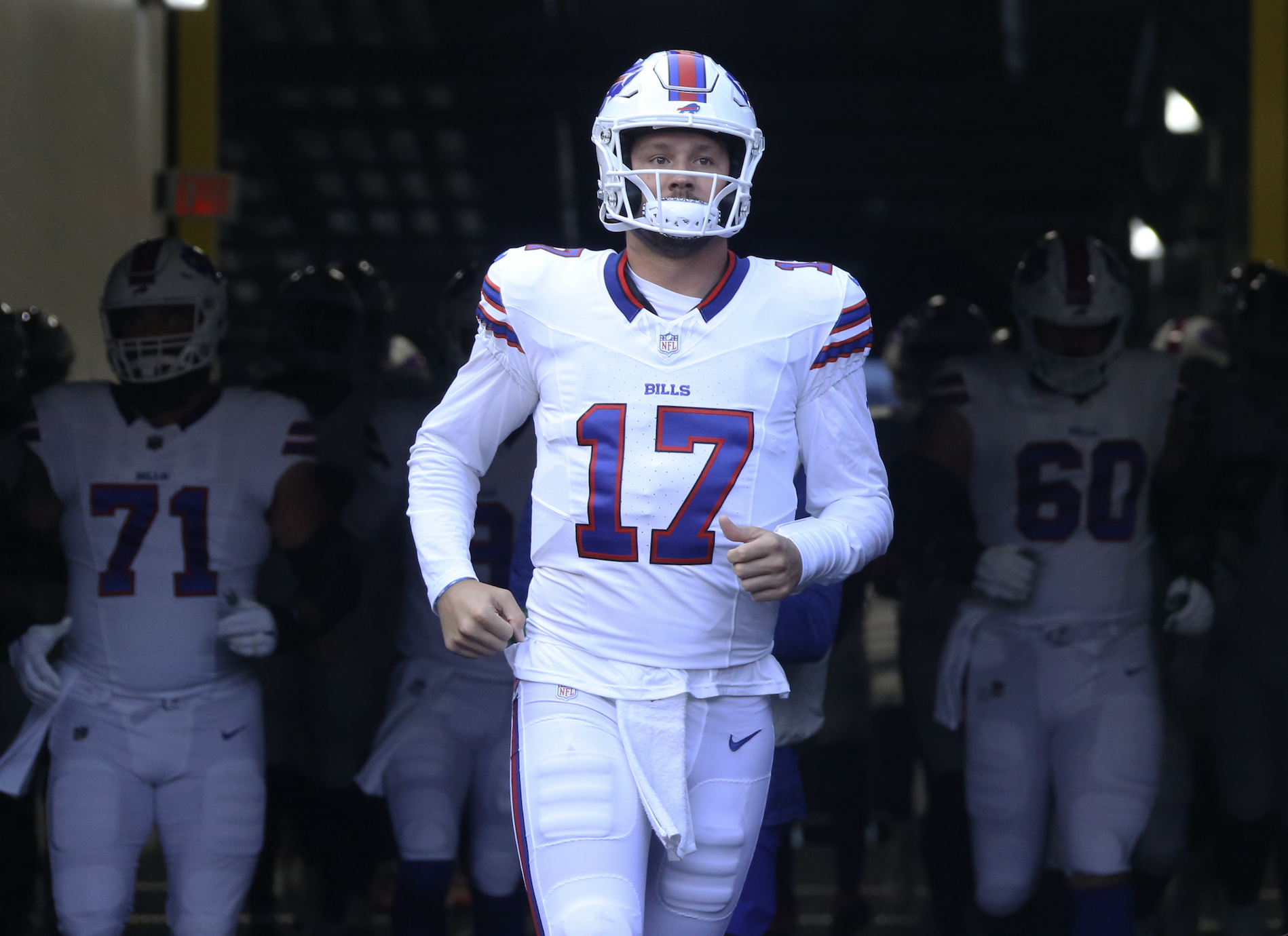 QB:
Last time I checked, Buffalo still has the second or third best QB in the league in Josh Allen. While going from Case Keenum to Kyle Allen at backup QB is probably a downgrade, needing Kyle Allen to play any significant amount of games means Buffalo's Super Bowl aspirations are most likely dashed for the season.

RB:
Devin Singletary is gone, but James Cook looks to have a breakout season as the true 'RB1'. Damien Harris can contribute on the goal line (meaning less hits taken by Allen), and Latavius Murray adds a nice all-around skillset and veteran presence. Reggie Gilliam remains an underrated blocker and special teamer.

WR:
Buffalo revamped their receiver room, cutting ties with Isaiah McKenzie, John Brown, Cole Beasley, and Jake Kumerow. In what may be the most influential position upgrade of the offseason, Buffalo added Deonte Harty, Trent Sherfield, and Justin Shorter. Harty is useful for gadget plays but also adds an element of speed that surpasses what McKenzie or Brown could previously offer. Sherfield is a great run-after-catch option in the pass game. Both are versatile enough to play outside or in the slot. Shorter is a traits receiver, with intriguing intangibles that could turn him into a successful NFL player.

TE:
Buffalo spent its first round pick on Dalton Kincaid, and all signs point to him having a very meaningful role in the offense.

OT:
Spencer Brown hopes to make the "year 3 jump" at offensive tackle, but Germain Ifedi is also an upgrade over previous backup tackles David Quessenberry and Bobby Hart.

IOL:
Rodger Saffold not being the LG seems like enough of an upgrade already, regardless of who assumed the role. Connor McGovern is a solid starter that will look to build off of success he had in Dallas. Second rounder O'Cyrus Torrence took command of the RG spot and hasn't shown any signs of giving it up. Ryan Bates and David Edwards provide borderline elite depth at IOL.

EDGE:
Although Von Miller will miss at least the first four weeks of the season, he'll be back long before the playoffs. Leonard Floyd will help fill the void in his absence, and become an elite rotational option once Miller is back in the starting lineup.

DT:
Poona Ford is a great run stuffer to pair with DaQuan Jones, leaving the pass-rush downs to Ed Oliver.

LB:
The first (and only) real downgrade on the team is at MLB. While Matt Milano looks to build upon his All Pro season, he will no longer have Tremaine Edmunds lining up next to him. Instead, it will be some combination of Terrel Bernard, Tyrel Dodson, Christian Kirksey, and maybe even third rounder Dorian Williams. While Dodson didn't impress in the preseason, we don't know what Bernard could/will look like, and I think Kirksey could find his way off the practice squad sooner than later.

CB:
I think Kaiir Elam's place on the depth chart is less of an indication on his lack of talent and more of an indication on the talent that Buffalo does have in Dane Jackson and especially Christian Benford. Tre'Davious White now has a full season to mentally recover from the ACL tear he suffered in 2021, and should be closer to his All Pro form.

S:
Hyde and Poyer are healthy, and Taylor Rapp may see looks in the box at sub-linebacker. Add in slot corner Taron Johnson, and this may be the best secondary in the league.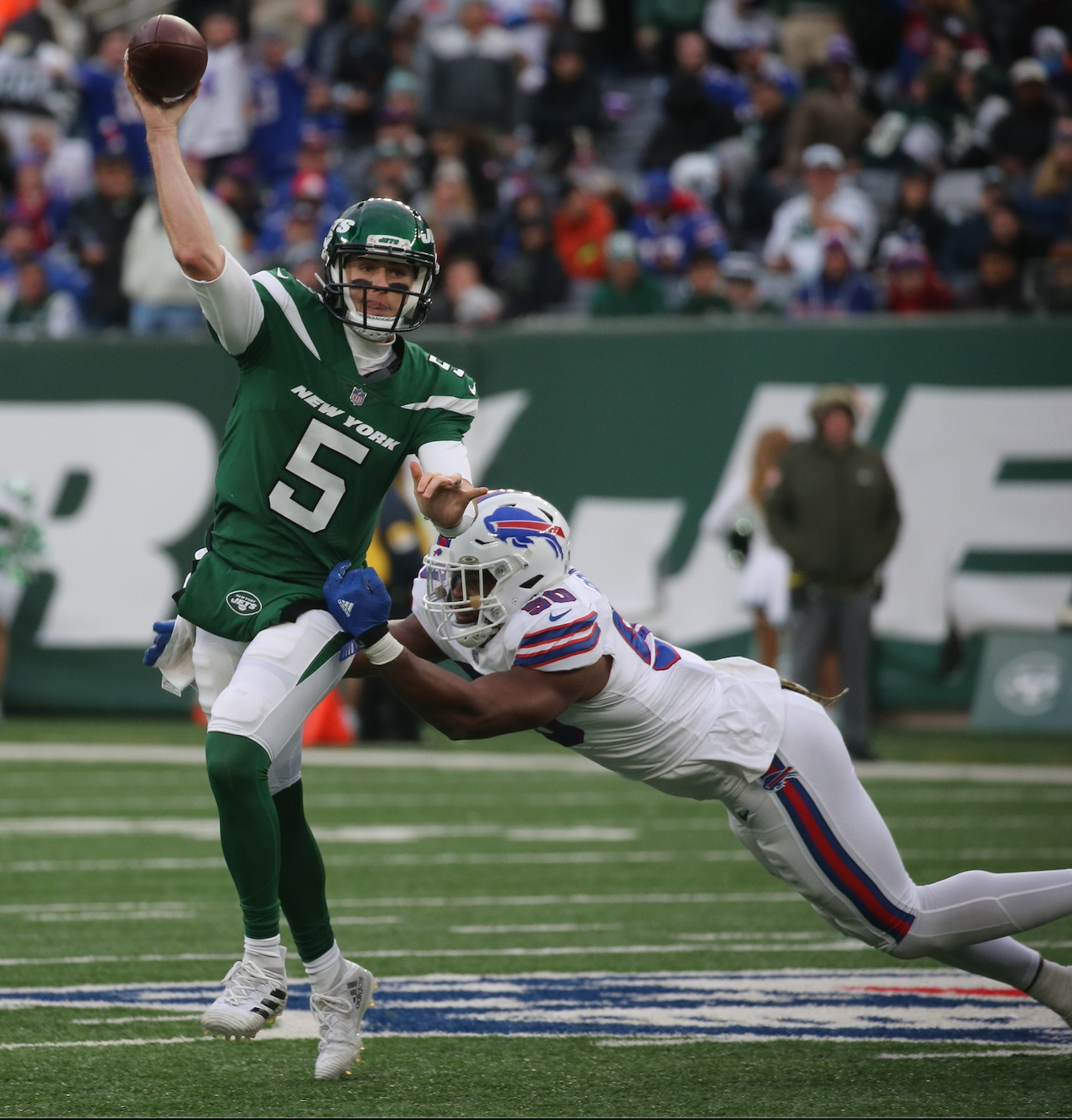 So yes, MLB is a big question mark on this team. But every other position got better on paper, plus everyone is fully healthy now from last season with the exception of Miller. Spencer Brown and Greg Rousseau are both heading into their third season, and both have the potential to break out in 2023, although Brown's improvement would be more impactful. Not to mention, Dorsey now has a full year of experience under his belt to learn from and use to improve his play calling. The defense gets a new twist with McDermott calling the plays now.

Kansas City and Cincinnati, Buffalo's two biggest threats in the AFC, had their moments during last season as well, although people seem to have a selective memory about some of these things! The Chiefs lost to the Indianapolis Colts, a team that finished with just 4 wins, while the Bengals needed a miracle 99 yard defensive touchdown to beat Tyler Huntley in the playoffs. Not to mention, both got worse (on paper at least) this offseason.

The Chiefs lost Frank Clark and Khalen Saunders on their defensive line, Juan Thornhill in the secondary, Orlando Brown and Andrew Wylie at LT and RT, and JuJu Smith-Schuster at WR1. While they were able to grab two decent starting OTs in FA, draft an edge rusher in R1, and bring in Mike Edwards to help combat the loss of Thornhill, this roster is not as good as last year's. Now, Chris Jones (arguably the best DT in the league), is holding out for a better contract. While he'll most likely be back before the postseason, he claims he's willing to sit out until Week 8 in hopes of re-negotiating his current deal.

Cincy lost both starting safeties in Jessie Bates and Vonn Bell, and replaced them with Nick Scott of the Rams and Daxton Hill (a 2022 first round pick), a huge downgrade for the back end of the defense. They lost their RB2 Samaje Perine, who had 51 targets last year from Joe Burrow. The Bengals are taking a chance at TE with Irv Smith, but nothing about his career so far indicates he's better than former Bengal Hayden Hurst. Cincinnati did upgrade at OT when they signed Orlando Brown this offseason.

Now onto the divisional opponents. Did the Dolphins and Jets get better this offseason? The short answer is yes. However, Miami's biggest addition in Jalen Ramsey won't be ready to play until December. So do the additions of Isaiah Wynn at OT, David Long at LB, DeShon Elliott at S, and a few games from Ramsey add four wins to Miami? For the Jets, does Aaron Rodgers, Dalvin Cook, Allen Lazard, and Adrian Amos add six wins to the team? The Bills won four more games than the Dolphins and six more games the the Jets last year, and Buffalo still got better this offseason, keeping them ahead of both AFC East opponents in my eyes.

I know every year is different, with new schedules, injuries, and variables, but Buffalo's 2023 schedule isn't as hard as some are making it out to be. Let me show you:

Splitting with the Dolphins and Jets seems very reasonable – it happened last year, and all 3 teams have gotten better to varying degrees. Sweeping New England shouldn't be a problem considering how outmatched they've looked against Buffalo in previous games.

Take care of easy games including the Raiders, Buccaneers, and Broncos at home, and away at the Commanders. The Giants are fun, but roster wise, do not have the talent to keep up with Buffalo.

Now for the fun games. The Jaguars, Chargers, and Cowboys are all good teams, but Buffalo is objectively better both at QB and overall talent-wise. This should be three more wins for the Bills.

That leaves the Big 3 – KC, Cincy, and Philly. All I'm hoping for is to win (at least) one of those games. The most likely victory may be the Chiefs, due to them having the worst roster of the three, and the fact that Buffalo has won back to back regular season games in KC.

All of that sounds completely possible, and maybe even reasonable, right? Well that would give the Bills a record of 13-4. And hey, maybe they drop a game to one of Jacksonville, LA, or Dallas, or lose a fluke game to Denver or New England, but this team is winning double digit games next season. I truly believe that the floor for their record is 11-6 (barring anything tragic of course), with a ceiling as high as any team in the league.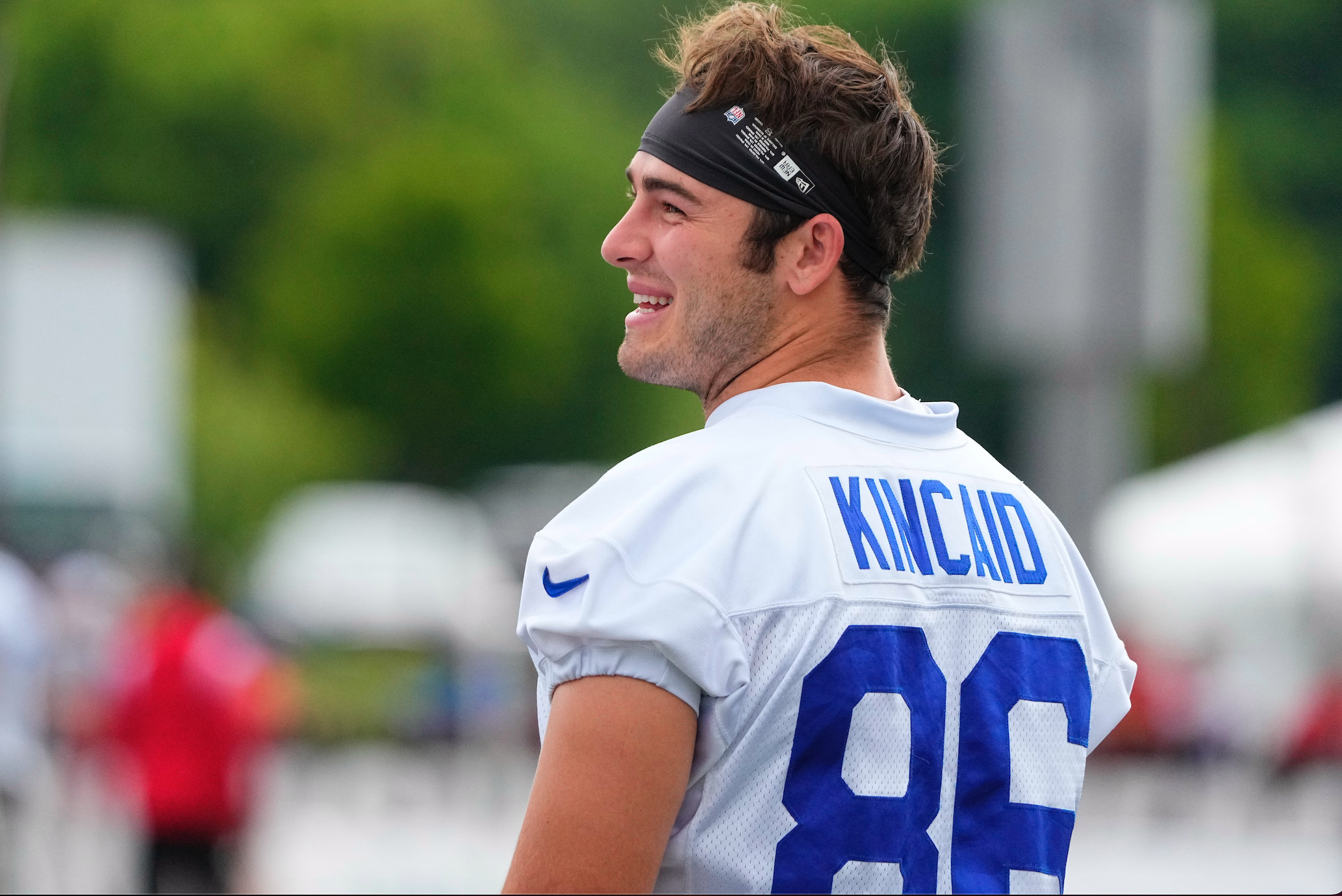 To recap:
The Buffalo Bills were Super Bowl favorites, then had a historic amount of tragedy and injury strike the team, while still winning 13 games and collecting a playoff win. Now, a healthy roster bolstered with improvements at key positions shouldn't be phased by improvements made by AFC opponents, and can absolutely take control of their schedule and reach 13 wins again.

So for the love of our savior (and Madden cover athlete) Josh Allen, stop underestimating the 2023 Buffalo Bills.
Editor's babble: OK then! Love Colin Richey's passion for the Buffalo Bills. We are grateful for his contributions to our blog. You can also find Colin on Xwitter @whatthef00tball.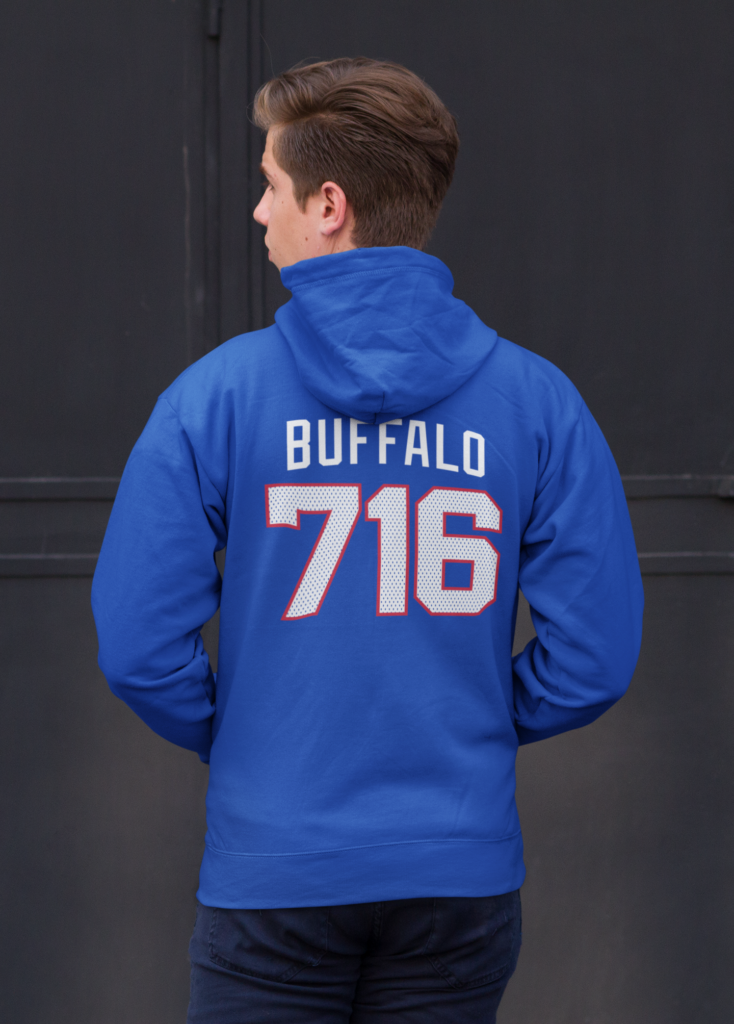 BuffaloFAMbase.com is sponsored by 26 Shirts
Every Monday, we launch a new two-week campaign of a limited edition t-shirt design. Every shirt purchase results in a donation to a local family in need. After the campaign ends, the shirt is retired. A new design is released, and a new family benefits from your fandom!