Now pinch-hitting for Dean Kindig, aka "Astro"…
Happy Birthday, Brandon Beane!
The rain had ended and the forecast called for a 15% chance of rain. My apologies to my fellow campers for jinxing you by leaving my umbella in the car. The trip went a lot smoother so I got to see some of my favorite pre-practice attractions: who's working on the Jugs machine, and the Parade from the locker room to the practice field. Two of the new guys, Justin Shorter and Trent Sherfield, were on the Jugs this morning. Both passed the eye test in every way in the first two days of TC. It was quiet up in our perch early due to the wet weather, and I was able get pictures of about a third of the roster coming in. I'm pretty sure that's my record haul. A smiling Stefon Diggs and an inspirational Damar Hamlin were my favorite shots.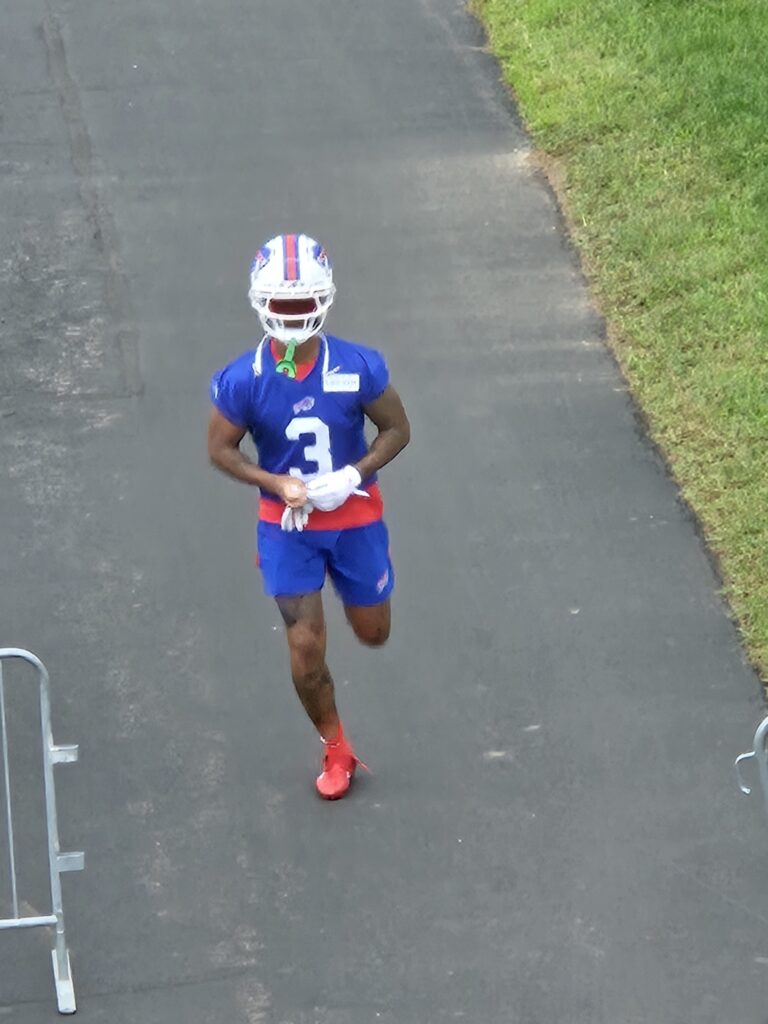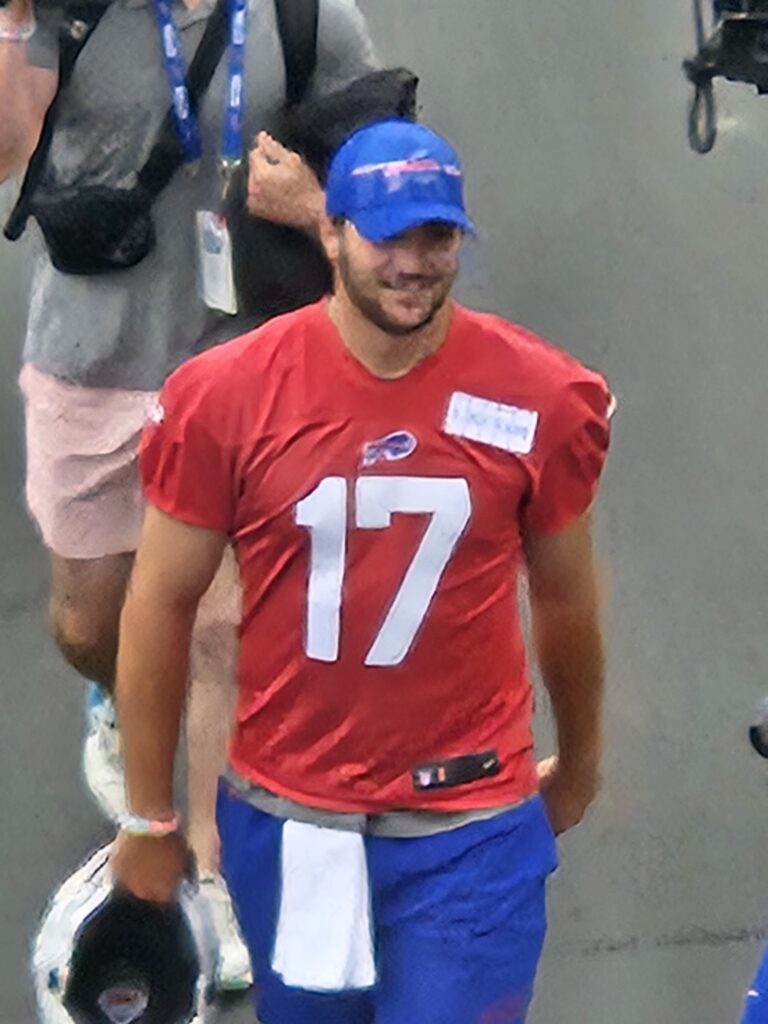 The practice started with two-minute drills. First, the ones: Josh to Shakir twice. Josh to Diggs. Incompletion. Josh to Gabe. Josh to Gabe again-TOUCHDOWN on a gorgeous over the shoulder catch. The 2s and 3s had their turns, with Barkley and Sherfield hooking up on a nice TD, as well.
Stretching followed, and then they broke into postional work. The DL trotted to the small field, their FitBits probably needed the extra steps today. The OL and RBs worked on blocking schemes in the north end zone, with the WRs, TEs, DBs, and LBs working on blocking/tackling on the south end. Maybe the more eye-catching work was being done by Jordan Phillips and Von Miller with the medicine ball.
The second rotation of positionals commenced around 10:15, and so did Rochester's never-ending July rain. For a brief moment, the footing looked bad and the practice was in peril, but it let up enough, and finally stopped. As I type I hear another round hitting the windows. We were treated to the QBs and TEs in front of us, so no need to look elsewhere. Don't tell anyone, but Dalton Kincaid is pretty good.
The first highlight of the 11-v-11 was a nice little dump-off gadget to Diggs I've never seen before. The first of four "Catch of the Day" candidates came ten minutes later from Quintin Morris on a beautiful one-handed grab over the middle off a tipped, wobbly Kyle Allen pass.. While it poured, there was a lot of milling about on the field. At this point, our good discussion of Hailee Steinfeld movies was more interesting than the action. Once the rain eased, we were treated to some spectacular completions, first to Diggs, with a diving catch on an underthrown ball, and then two rollout 30+ yard sideline passes to Kincaid and Knox, with a beautiful toe drag on the latter.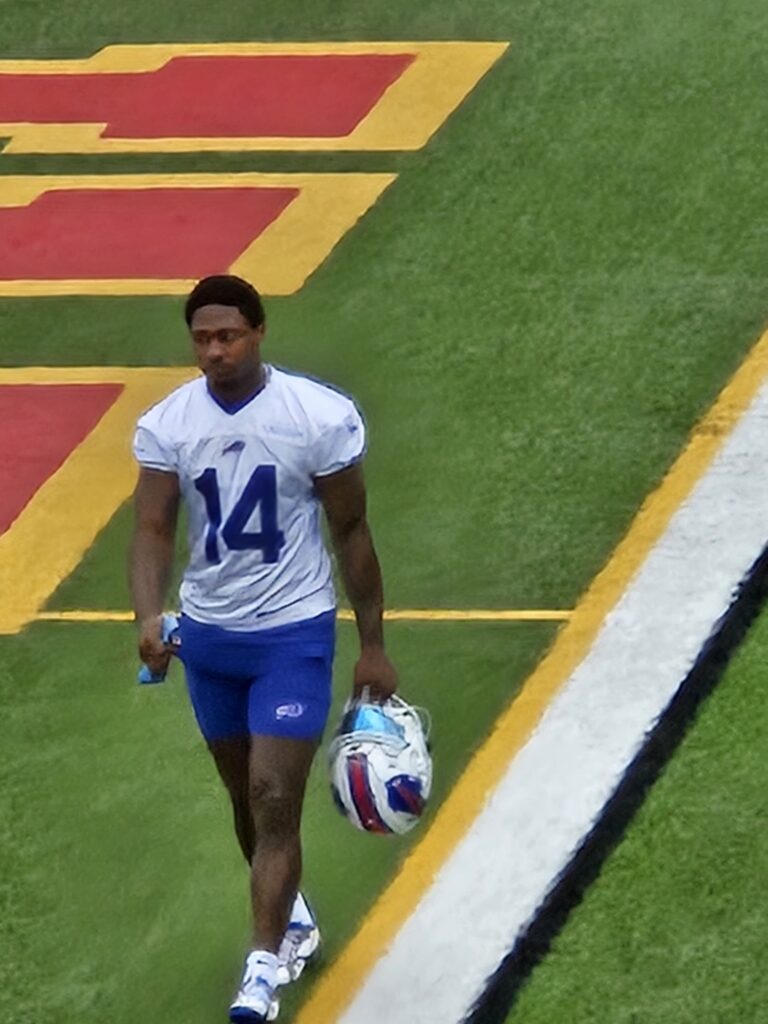 The defensive play of the day came from Jordan Poyer on a diving interception, with a big roar for his joyful unopposed romp to the other end zone. Gilliam and Shorter had nice plays in the waning moments, and Siran Neal posted an interception. And that's a wrap…one hour, forty-five minutes after yesterday's 90-minute workout.
Defensively, there isn't much to comment on before they put on pads, other than who's running with the ones. Even this early, though, the middle linebacker depth chart looks like 1. Dodson, 2. Klein. And in 20+ years of attending Camp at Fisher, we've never had this kind of depth in the secondary.
Offensively, I was extremely pleased at the emphasis on the short passing game. All Three Heads (Rochester Beer Easter egg) of the RBC looked SMOOTH catching out of the backfield. Thunder with Murray, lightning with Cook, and Harris a bit of both. Gabe Davis had a very good day. Shakir is ready to roll in year two. Can't wait to see Shorter in the preseason both at WR and on Special Teams. This year's eye-catching sleeper is Isaiah Coulter.
After years of daily AstroNotes from Fisher on the Bills Mafia/BuffaloFAMbase website, it's sad to say there may be gaps this year's coverage. The ticket situation has become very difficult to work around, but we'll do our best. Dean and I both live 5-10 minutes from Fisher, so if circumstances arise that you have an extra ticket or two for a practice, let us know, and we can continue to offer a different and thorough perspective of what's happening on the field. And we promise to stay out of the Autograph and Italian Ice lines.
Editor's babble: We are so grateful for any and all contributions by Dean Kindig and Joe Reagan. You can also find Dean on Twitter @TCBILLS_Astro, and Joe on Twitter @joer869.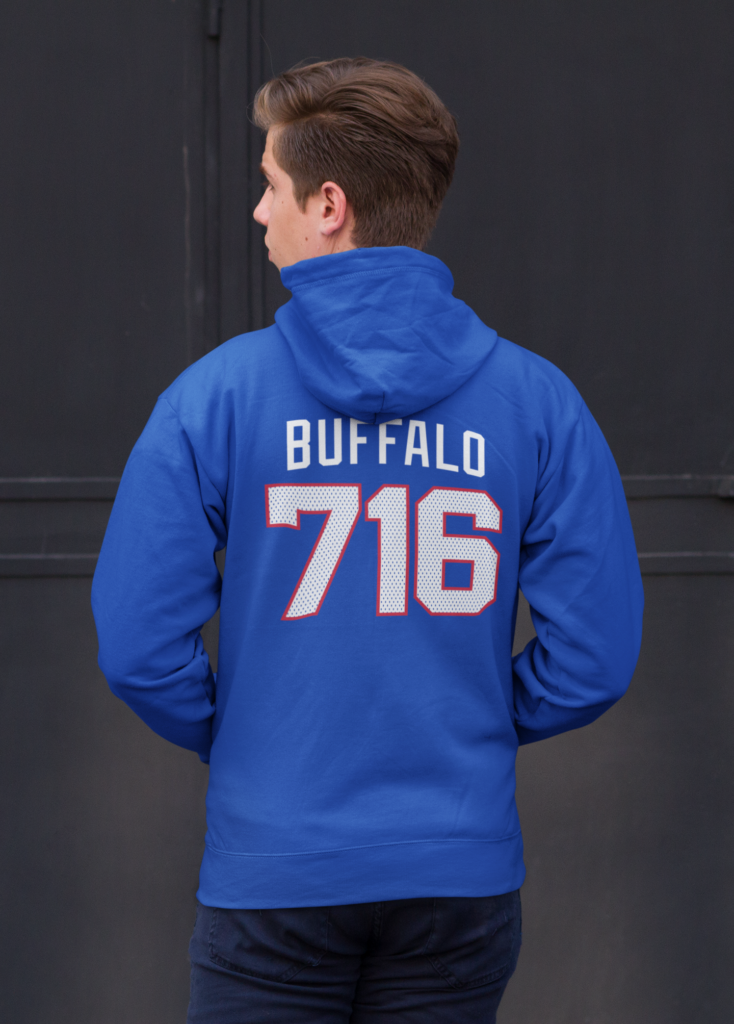 BuffaloFAMbase.com is sponsored by 26 Shirts
Every Monday, we launch a new two-week campaign of a limited edition t-shirt design. Every shirt purchase results in a donation to a local family in need. After the campaign ends, the shirt is retired. A new design is released, and a new family benefits from your fandom!