As the players start training camp, let's throw a huge counterweight to the silliness that the Bills are not the team to beat in the AFC East this season, much less the AFC. It's the same idea we heard last year about the Chiefs, and that narrative fell on its face. My preseason power rankings:
Bills: One bad game. 2-1 IN Kansas City the last 3 meetings. Tre White, Von Miller, and Micah Hyde back. Insert Dalton Kincaid and a much more diverse RBC. The OL should be improved. The consensus that had the Bills #1 going into 2022 weren't wrong; circumstances just delayed it a year.
Chiefs: Two rings and counting for Mahomes, but eventually the breaks even out. Like the Patriots did for years, the Chiefs benefit from the struggles of their division foes.
Eagles: Who doesn't love the roster? But who is ready to put Hurts on the Mahomes/Burrow/Allen tier?
Bengals: They MAY be a tougher matchup for the Bills than KC head to head, but I believe the Bills did more to improve in this offseason.
Cowboys: Love the defense, like the offense. Like all the top NFC teams, the ceiling of the QB is at issue.
49ers: Let's see who's under center before putting them above Dallas
Jaguars: Trevor Lawrence should break out in a big way.
Lions: You think our drought was bad?
Dolphins: If I believed Tua could stay healthy 17 games I'd put them higher.
Ravens: Tough team to peg…Lamar has a little to prove to me after last season.
Jets: Are they better than the 2022 Packers? Maybe…
Chargers: Wouldn't be nice if they give the Chiefs the battle we expected in 2022?
Seahawks: Not a fan of Pete Carroll, but respect his 161-112-1 record.
NYG: Hitting on Jalen Hyatt could move them up; they have some studs on defense too
Saints: Who Dat Derek Carr?
Browns: Watson could make the AFC North interesting.
Vikings: Cousins could nudge them into the playoffs.
Patriots: Poster child for low ceiling/high floor.
Steelers: Can't put Mike Tomlin any lower.
Titans: Mr. Hopkins fell short of his favored destinations.
Broncos: Another team that let BillsMafia down last year vs. KC.
Bears: Like Fields, Chicago has a low floor, high ceiling
Rams: Pretty low for a SB champ only 18 months ago.
Packers: Who knows post Rodgers?
Raiders: Irrelevant team at crazy ticket prices.
Bucs: Short term, I'll take Baker Mayfield over the rookies.
Panthers: Bryce Young should help, but needs better weapons.
Texans: same for CJ Stroud.
Colts: and Anthony Richardson.
Falcons: Probably better than this, but how much?
Cardinals: If Murray had been a RB he'd be playing baseball..
Washington: The team and the coach don't belong at #32, but the franchise does. Rock bottom-nowhere to go but sideways and up.

Coming to Training Camp? Looking for some places to grab a cold one after practice? Here's five nearby recommendations.
The Pittsford Pub: The only "Sports Bar" in the Village and frequent destination of Rex and Rob Ryan. Great tap list; my personal choice would be Lawson's Finest, which I rarely see on tap.
Lock 32: Schoen Place is a great evening hang…watching boats while drinking good beer always works for me. The Erie Canal traffic is a little different from the usual fare. My go to here is the NE IPA Distant Lights, but the sour and stout are very good as well I hear.
Good Smoke BBQ: Certainly in the conversation for Rochester's best bbq, and they moved into a much bigger building in the Village of East Rochester. I was ecstatic to find they are one of the few vendors of Estrella Jalisco in our area. Every bit the equal of Modelo, Pacifico, and Corona, if not better.
Mulconry's: Fairport has more canal adjacent options than Pittsford, and this is a great Irish Bar. Shepherd's Pie and Guiness!
Genesee Brew House: Beer. Rochester. Genesee. The view from their outdoor terrace of High Falls can't be beat. The menu is excellent. Boy, could I go for a Genny now!
Editor's babble: Joe's beer recommendations are fabulous. Wish I were there. Many thanks to Joe Reagan for his contributions to our blog. You can also find Joe on Twitter @joer869.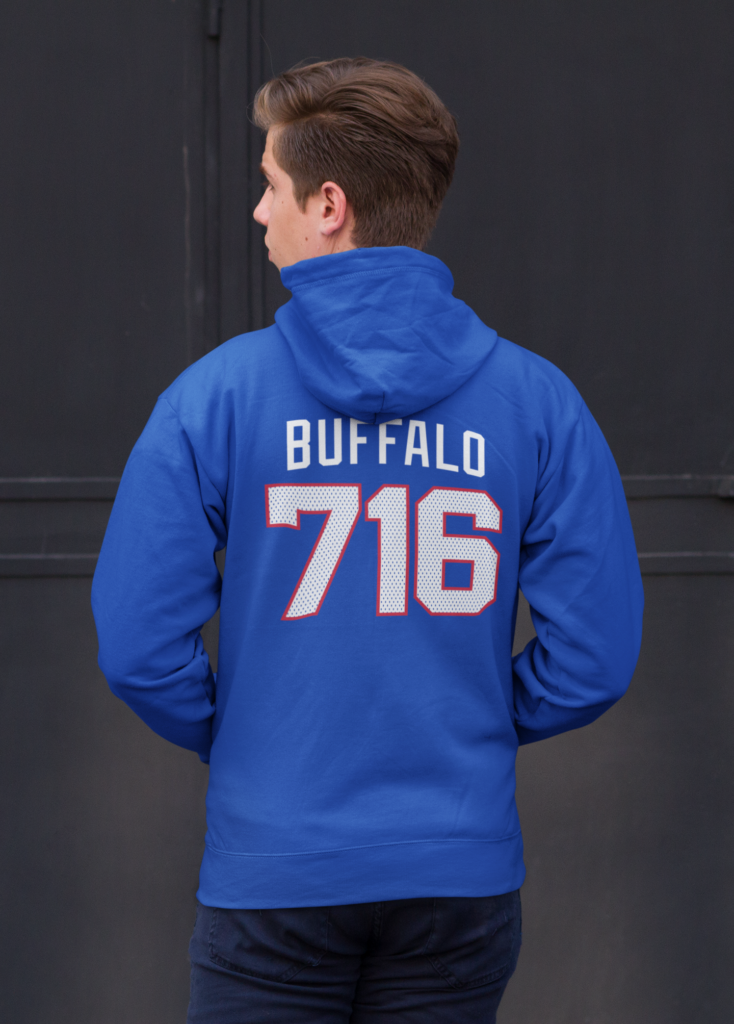 BuffaloFAMbase.com is sponsored by 26 Shirts
Every Monday, we launch a new two-week campaign of a limited edition t-shirt design. Every shirt purchase results in a donation to a local family in need. After the campaign ends, the shirt is retired. A new design is released, and a new family benefits from your fandom!