Long time Bills fans are quite familiar with Wide Right, The Lost Helmet, The Pasadena Punchout and more. Oh-for-four, and only one of the four a competitive football game.
The current younger generation of Bills fans are familiar with the stories and even highlights, as the Buffalo Bills of the early 90's (Vikings fans have an argument here) are considered still the most talented NFL team to never win a Super Bowl. The indisputable fact is that they appeared in four straight Super Bowls – an almost impossible feat – with several players and coaches from those teams eventually landing in the Pro Football Hall of Fame.
Does it still sting?
You bet.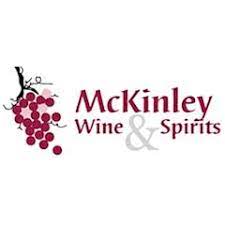 More on that after a quick "thanks" to my sponsors BluTusk Tech and McKinley Wines and Spirits at McKinley Mall. Great Bills booster and great people I know personally.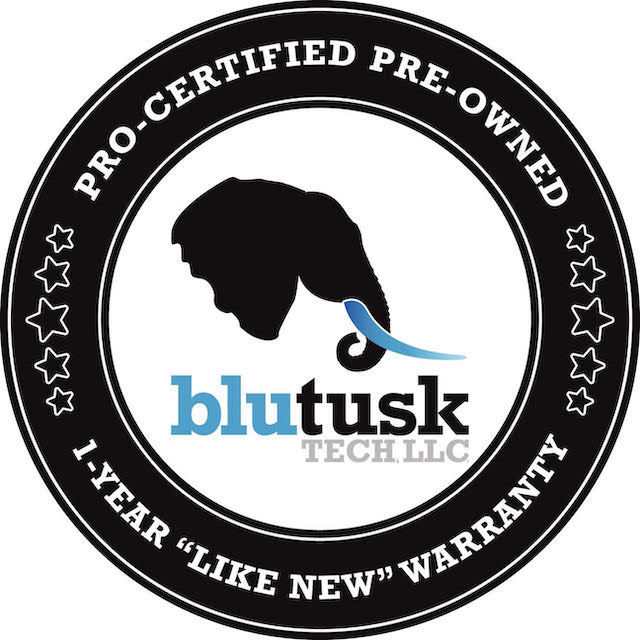 Jim Kelly told me more than once he's never seen a tape or film of any of the games and doesn't plan to, and I'm sure many of his teammates feel the same way. They are still close, and support each other in various charity endeavors all over the country, but rarely does the subject of the Super Bowls come up.
Now, the Bills reputation took a hit with the unexpected flat outing against the Bengals, and despite the obvious challenges of the unusual 2022 season, most national media consider the Bills a top contender, but no longer the SB favorite.
I beg to differ. The extensions for GM Brandon Beane and HC/DC Sean McDermott ensure continued stability, even with various assistant coaches changes. A healthy Josh Allen, solid draft and OL and DL help, not to mention an off season burn that won't go away until the prize is won, and I expect the Bills to be standing at the end. Yes, the Stefon Diggs drama has helped the media rack up extra hits and views, but he's not going anywhere and there's not a more fierce competitor on the team.
Having covered all four Super Bowl losses, and hosting the Jim Kelly Show on Ch2 during that time, I can tell you there are many misconceptions about those Bills teams, and that includes the GM position. Bill Polian built those teams, and he did it with a much more fiery demeanor than we see from Beane. That doesn't mean Beane doesn't pop a cork or two at times, but we don't see it.
Polian left no doubt where he stood on any subject. Remember when Art Wander, the "Tiny Tot of the Kilowatt" did commentaries at various Buffalo radio stations and on Empire Sports? I worked with Art and thought he was a blast, but he did have a way of getting under player's and coaches skin, even though some of it was exaggerated to make a point. Wander once second guessed Polian for who remembers what now, but at a Monday Bills Quarterback luncheon in the Aud Club, Polian yelled at Wander, "If you don't like it, get out of town!". The crowd loved it, but so did Art. That immediately increased his stature ten-fold, and he eventually was inducted into the Buffalo Broadcasters Hall of Fame in 2008.
Polian's fiery nature was hugely impactful in convincing Jim Kelly to abandon trade demands after the USFL folded and sign with the Bills. Polian actually got on the floor of a hotel suite to show Kelly's agent how an offensive lineman uses his hands in pass protection, and Kelly loved it. Although Polian and owner Ralph Wilson had some disagreements in part because of Polian's quick trigger, Polian eventually was elected to the Pro Football Hall of Fame in 2015.
My one clash with Polian is funny now, but not back in the early 90's when it happened following the Bills 52-17 loss to the Cowboys in Super Bowl XXVII in Pasadena. He and I had never had any issues before this.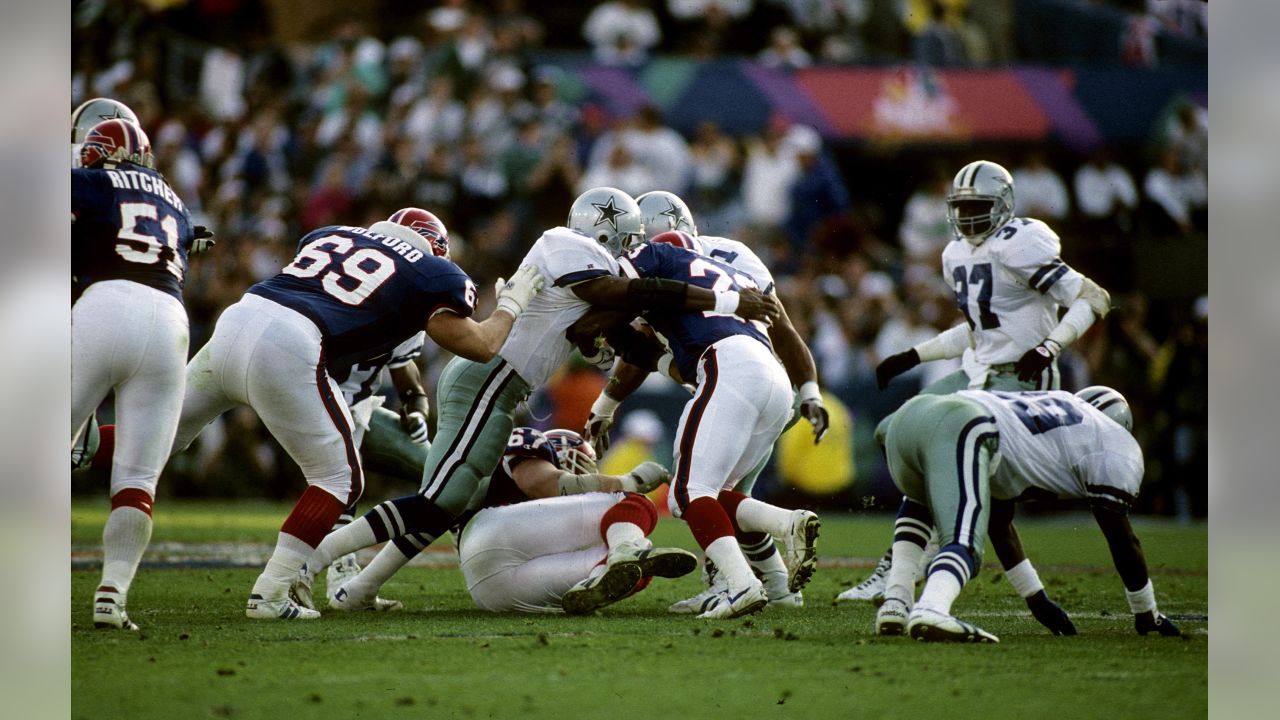 After the game, nobody was in much of a party mood, as Bills players and family members gathered for a post game "party" at their hotel. My wife Debbie was friends with Frank Reich's wife Linda at the time, and we were set to meet at the hotel with another couple from Buffalo. Deb was nowhere to be found, so I approached a couple gigantic bouncers at the entrance to a big ball room to see if I could stick my head in to see if my wife might be with Linda Reich. It was not a heated discussion at all, but they weren't budging, as I didn't have a ticket.
Out of nowhere, I realize somebody is yelling at me. "No ticket, no party. Period". Turning around, there's a guy wearing a suit and tie about 10 feet away, and I remember saying, probably not politely, "who are YOU?" This person wasn't familiar to me at all, and I knew (I thought) everybody in the Bills organization. He wouldn't tell me.
It turns out, it was Chris Polian, Bill's son. He's now the GM of the Washington Commodores and held that same spot with the Colts at one time.
So again, not knowing that but still looking for my wife, I stopped in the crowded bar loaded with Bills fans, and ran into Rick Azar. I explained I was waiting for Deb, so we had a beer. Suddenly, I see somebody coming through the crowd straight at ME. Bill Polian grabbed me by the front of my shirt and screamed "you're not gonna attack my family", or words to that effect. Still not adding 2 and 2, I told Bill I had NO idea what he was talking about. Azar, the long time Sports Director at Ch7, was a good friend of mine over the years and we often had dinner together on Bills road trips. Now Rick was the "peacemaker". He stepped between me and Bill, and it's probably a good thing he did.
Bill then turned away, and I followed him to see what he was so upset about. He kept walking.
The security people by now realized there wasn't going to be a fist fight, and they told me I could wait out front for my wife if I wanted to. So I'm sitting on a step by the entrance, and Bills Director of Pro Personnel John Butler sat down next to me. He'd heard what happened but wanted to hear my side of it. Then the conversation took a totally unexpected turn.
John opened up to me that he was planning to leave the Bills, and although he didn't say it directly, it was clear he wasn't happy.
Little did either of us know at that moment, but Ralph C Wilson had fired Polian BEFORE the season began, by telling him his contract wouldn't be renewed. Ralph and Bill then agreed that Polian would finish out the season. Just a couple days later the Bills called a press conference to announce Polian was being replaced by – you guessed it – John Butler. John gave me a look that said "honestly I had no idea".
Pretty clear now why Bill and his family weren't in the best of moods after that game. Years later Bill and I had some beers together at Jim Kelly's Stargaze party at the ESPN Club in Manhattan, and we laughed about it. I always had a ton of respect for him and still do.
I still haven't met Chris Polian, but someday maybe we'll have a belated laugh about it too.
*Again, my thanks to sponsors BluTusk Tech and McKinley Wines and Spirits at McKinley Mall. Great people and huge Bills boosters.
Editor's babble: Here's hoping this iteration of the Bills will finally bring an NFL championship to Buffalo. Many thanks to Ed Kilgore for his contributions to our blog. You can also find Ed on Twitter @Kilgore2Ed.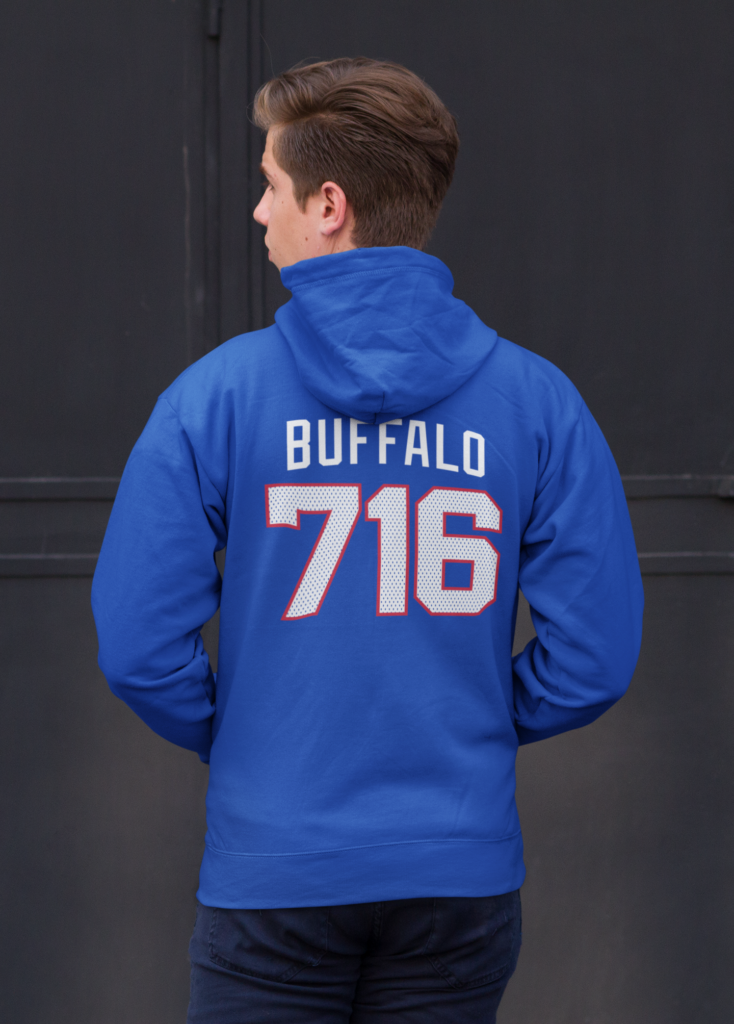 BuffaloFAMbase.com is sponsored by 26 Shirts
Every Monday, we launch a new two-week campaign of a limited edition t-shirt design. Every shirt purchase results in a donation to a local family in need. After the campaign ends, the shirt is retired. A new design is released, and a new family benefits from your fandom!