Von Miller spoke the truth with his words during his presser this week when asked about Stefon Diggs' behavior at mandatory minicamp when he said (paraphrased) the goal is to treat players equally, but you can't always treat them the same. Very wise words from a future NFL GM.
Brandon Beane must be proud of his protege because Von nailed it.
For the most part I avoided the social media hysteria about Stefon Diggs getting fired up in the middle of some sort of vaguely described meeting… when Sean McDermott said he then excused Diggs from practice at that point because they both "needed some space". McDermott subsequently clarified to reporters the air has been cleared the so issue is OVER and don't bring it up again, thank you very much.
I watched this all unfold over the week without much emotional attachment after learning over the years there's usually very little to be gained by doing so. Especially during June. We could learn a lot from our wise old leader Steve Tasker regarding these types of matters. As he pointed out on One Bills Live this week, these are not issues fans should be obsessing about during June. And he would know about players yapping about issues during the off season.
Of course my mind wandered trying to make sense about the Diggs hysteria and all… especially about WHY (whatever we will never really know about) happened, and why did the people involved react the way they did? When an unexpected issue like this erupts to the point where it apparently did for Diggs & Co. this week, it definitely piques my curiosity.
Here are my impressions from what few details have been shared with the public:
All appeared to be normal in terms of Diggs' arrival at mandatory minicamp. At some point soon thereafter, Diggs was in a meeting. McDermott was there. Beyond that we don't know who else, but it seems logical Ken Dorsey was likely there or heavily involved, and same for Josh Allen.
Josh Allen's comments to the media about Diggs' issues were all over the place. Comments by Josh went from "not being related to the team" to being concerned about making sure 'Stef' gets involved more in the offense than he did last season. Josh appeared to wiggle around a lot more in his seat while answering questions from the media… which is his 'tell' he's uncomfortable with whatever topic is being addressed.
To be honest, McDermott seemed off his game dealing with "Stefon situation" this week. McDermott's demeanor was uncharacteristically flustered and defensive in posture. To some extent the posturing is an automated response by Sean… but this week dealing with this situation, McDermott appeared rattled. THAT got my attention because it's the same feeling I had listening to Josh dance around the 'Stefon situation' as well.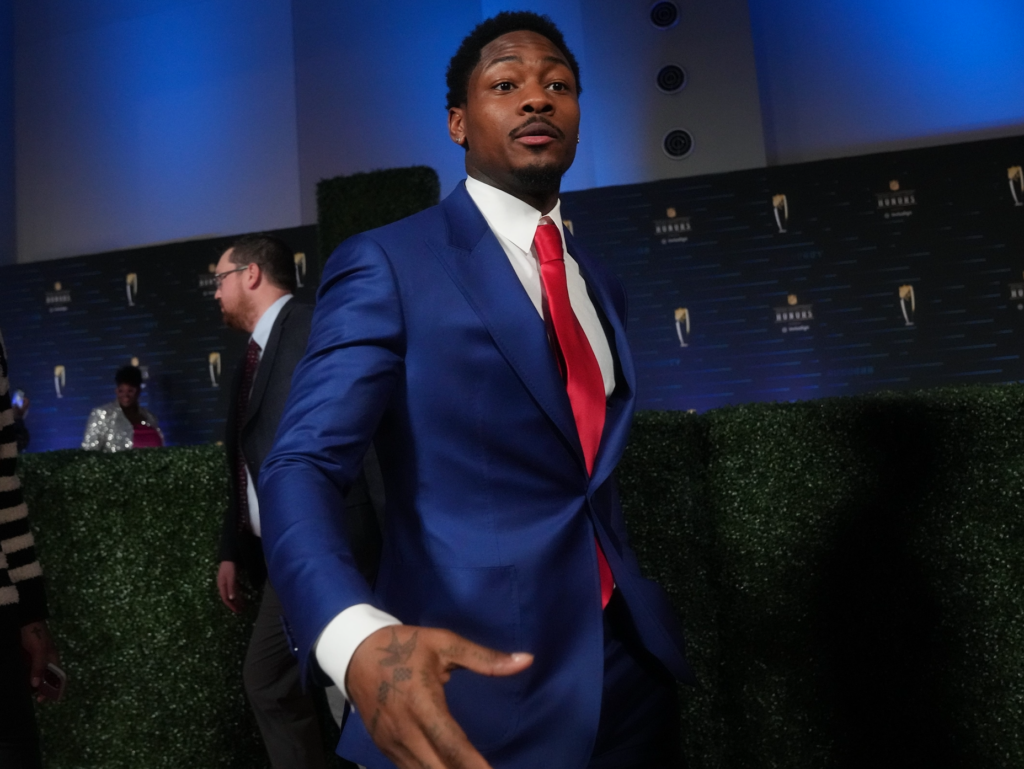 So what are we to make of all this?
First off, pull out the 'Do Not Panic' tee shirt(s) you have in your closet and wear them as a reminder "this too shall pass". Whatever is burning inside Stefon's head absolutely needed to be aired and kept inside 'the house'. The media rightfully pushed back about clarifying how McDermott went from "very concerned" about Stefon not being at the first practice for mandatory minicamp to "we met, problem solved, thank you very much" in less than 48 hours.
Well, guess what. It can and does roll out that way.
If I were to make a guess from totally outside of the sphere of influence in this situation, whatever took place by whomever was involved in this 'meeting of the minds' with Stefon Diggs got a full dose of "Stef being Stef"… as some of Diggs' teammates can easily attest.
Diggs being Diggs. What does that even mean?
What it means from my vantage point is those who feel Diggs is a 'diva' and his behavior is unacceptable are jumping to conclusions before having enough facts to support this belief. The way this lines up my mind suggests Diggs may have been carrying a lot of emotion about the way last season ended. Most players in similar situations are basically in shock as they clean out their lockers.
It may have taken a couple of MONTHS to process all the emotions Diggs was likely feeling as the the Bills' season abruptly ended. But make no mistake… Stefon was more than ready to express his discontent when he arrived at mandatory minicamp. Good for him.
Diggs may have needed to let it rip and call out every person necessary to express his anger about how last season ended. It's also not outrageous to suggest the paint may have peeled off the walls because whatever was said in that room blew McDermott out of his socks and he wasn't prepared for what happened. Same for Josh.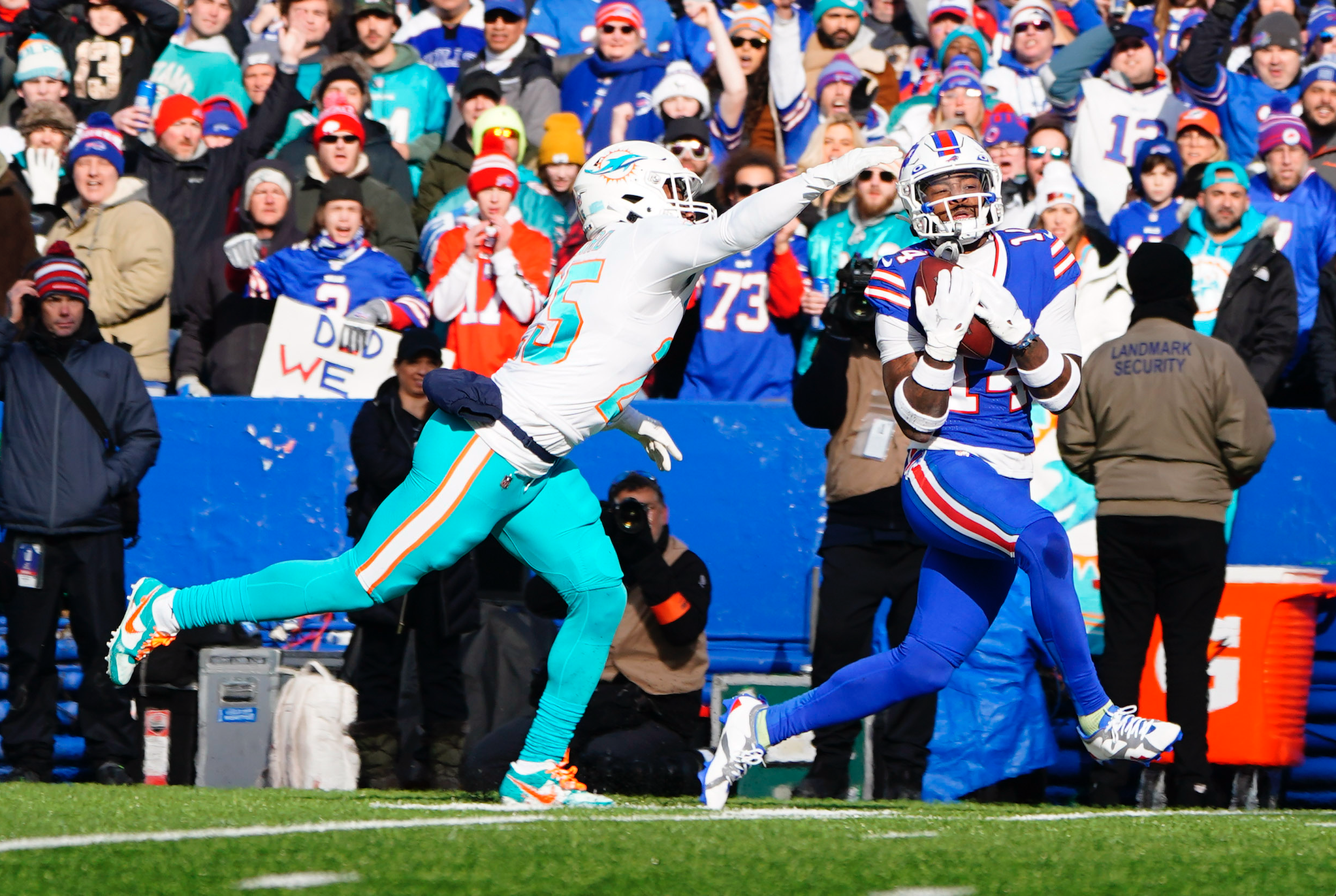 Regarding Stefon Diggs:
No one can refute Diggs' love for the game. Dude is passionate as hell.
As fans, we surely must drive Diggs crazy with always needing validation that he loves Buffalo and isn't going to rush and abandon us. We are like an insecure partner in a relationship needing constant validation we're good enough. We all want to be loved by this magical man wearing #14 for the Buffalo Bills. It must grind when fans collectively present ourselves as a group of excessively insecure people.
Diggs has a low tolerance for frustration. That's not the same thing as being a 'diva' from my vantage point. What I am also confident in stating is Stefon is also a highly intelligent man. No doubt he has strong opinions about what happened at the end of last season. These feelings may have percolated as Diggs went about a busy off season.
These issues were dealt with 'inside the room' are not for me to know. However, what did strike me as interesting in both press conferences by McDermott and Allen this week was their obvious level of discomfort talking about whatever happened with Diggs.
Part of me had to chuckle about how Diggs came into minicamp like a bad wind off Lake Erie.
I can relate. Some people are like a Molotov cocktail. Nice and sweet as the dickens but holy hell afire when the poop hits the fan. [I cannot confirm nor deny having any such personality type]. But I do think it's a common trait for emotionally sensitive people… and it is also my belief Stefon Diggs is a member of this club.
McDermott is right about moving forward and not fretting about whatever transpired this week.
I'm not worried about Stefon Diggs.
What I will be looking forward to when training camp starts is seeing a more focused and less frenetic head coach and quarterback.
Editor's babble: Need less frenetic behavior from fans as well, IMO. If you want to yell back, you can find me on Twitter @RobynMundyWYO.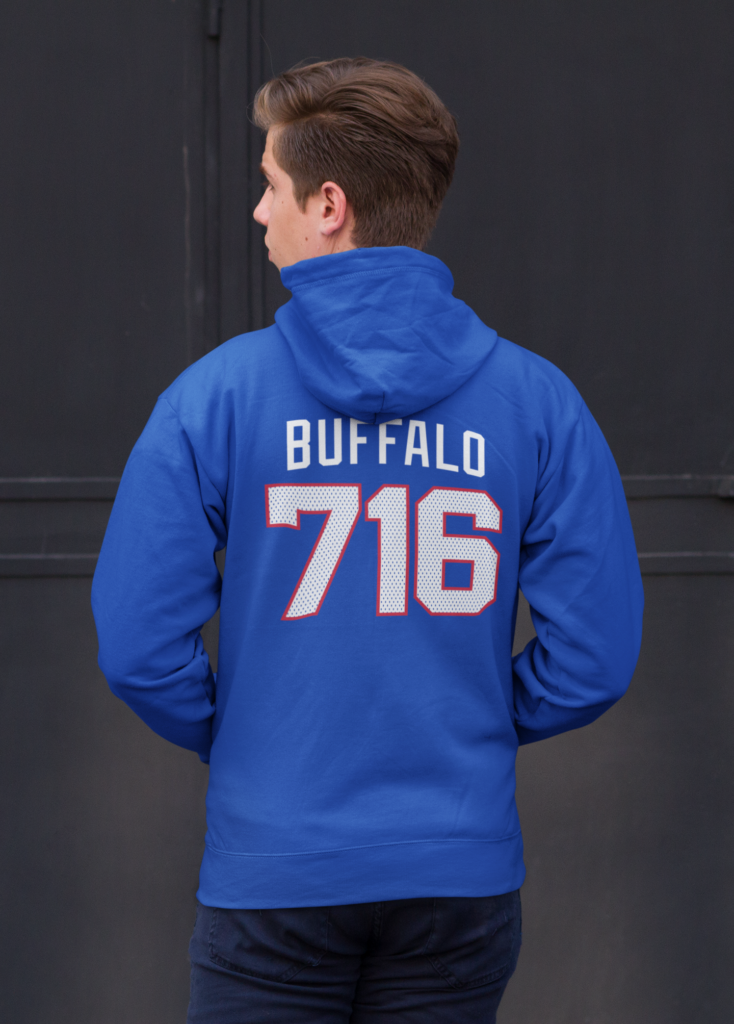 BuffaloFAMbase.com is sponsored by 26 Shirts
Every Monday, we launch a new two-week campaign of a limited edition t-shirt design. Every shirt purchase results in a donation to a local family in need. After the campaign ends, the shirt is retired. A new design is released, and a new family benefits from your fandom!