It's starting to look like Bills GM Brandon Beane, with direct input from HC Sean McDermott, is playing chess while everybody else is playing checkers.
We'll get to that.
We've had the official ground breaking to the Bills new $1.6B stadium, expected to be ready in 2026, and the Bills 2023 roster keeps improving. A surprising number of Bills fans and some media are still griping about the cost, the location and the lack of a dome, but for better or worse, the Bills are gonna be in Buffalo for generations to come.
If that doesn't mean something to you, you may as well quit reading right about now.
It sure looks like the Bills are in good hands.
I remember insisting the Bills would focus on D-line and edge rusher during the recent NFL Draft, but few of us were thinking as far ahead as the Bills braintrust. They knew, as most of us have pointed out, that in order to survive the AFC "arms race", they would need to upgrade their ability to put pressure on the enemy QB – and that's especially true of Patrick Mahomes and Joe Burrow, and Aaron Rodgers and maybe Tua Tagovailioa to a lesser extent. They'll rip you apart if you don't make them move around and force some throws.
The miserable flop in the snow against the Bengals was a bitter pill for a Bills team that despite injuries, weather and a teammate's brush with death on the field, went 13-3 during the regular season and 14-4 overall. The 27-10 loss to the Bengals threw shade on the Bills love that preceded last season, when everybody had the Bills as Super Bowl favorites. Now, with the addition of Rodgers, we're hearing the Jets will join the Dolphins as heavy threats to end the Bills 3 season AFC East winning streak.
Not so fast.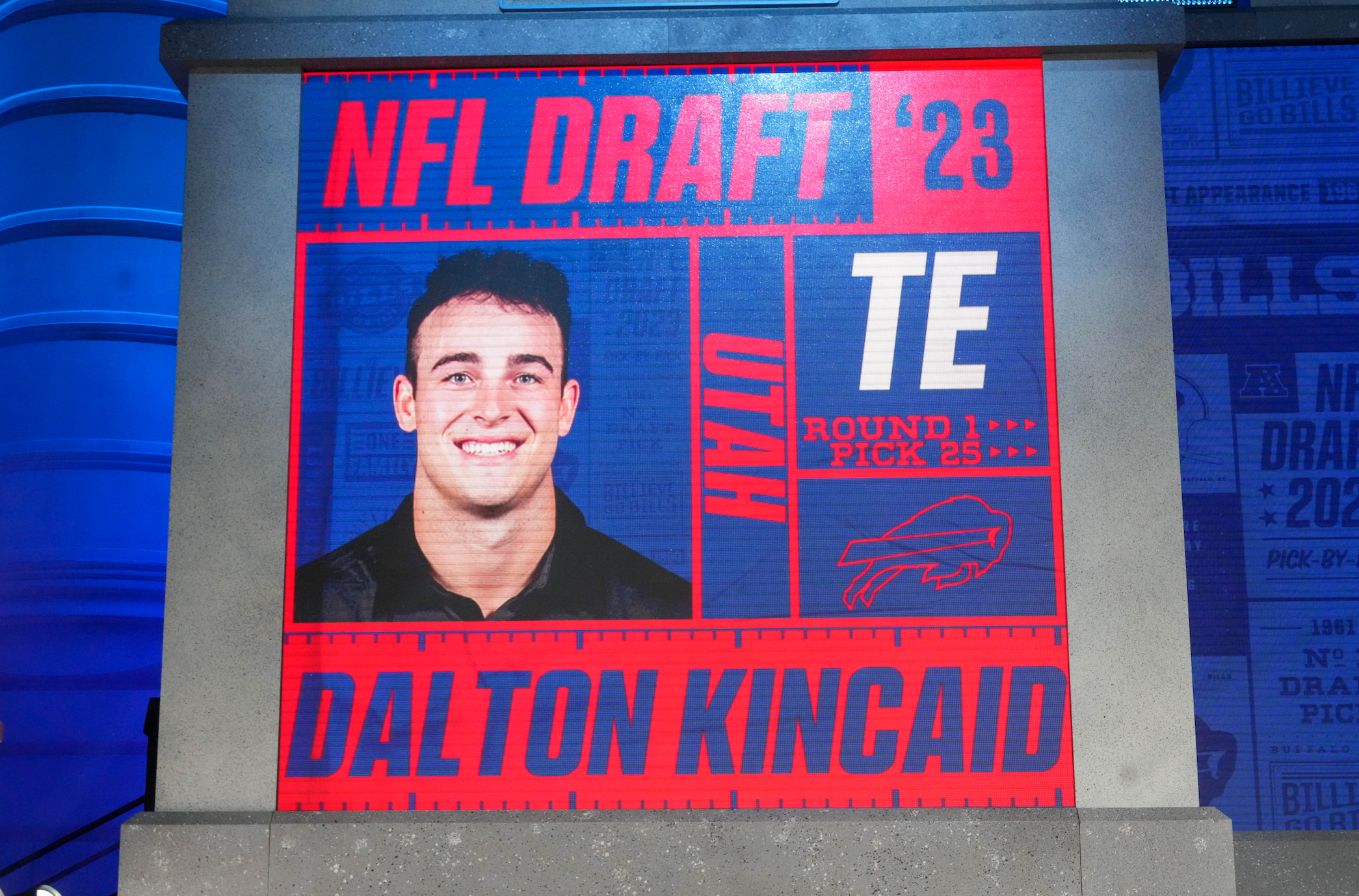 The Bills didn't fix the edge problem in the draft, as they moved up to grab Utah tight end Dalton Kincaid in the first round and couldn't pass up likely right guard starter O'Cyrus Torrence from Florida in the second round. Then, they felt there was value nabbing Tulane speedy linebacker Dorian Williams in round 3. Hmm.
But the fluid Bills situation keeps changing, and in a positive way.
Signing free agent Leonard Floyd to a 1-year deal makes us realize Beane was probably just waiting for the right time to make it work for the former Bears first round selection, who helped Von Miller and the Rams win a Super Bowl a couple seasons ago. Floyd, now 30, has been near double digit sacks the past 3 seasons, but his speed, burst and length make him special.
He won't come cheap, and still has to pass a physical before the Bills signing becomes official, but he signed a 4-year, $64 M extension in 2021. The Rams tried to trade him, but Beane was patient in hopes he could eventually win him over. He's 6-6, 240 pounds and has run a legit 4.6 40. He's a disruptor, and can't be measured just by his sack totals. Floyd can play the run well, and along with 6-6 edge rusher Greg Rousseau, they make imposing book ends – and that's true even when Von Miller eventually returns.
This is a big deal for the Bills, who already feel the draft and offseason have made their offense better. Josh Allen has a healthy throwing wing again and will potentially be playing behind an improved O-line.
Beane, with McDermott now doubling as DC in his ear, now has potentially one of the NFL's top defenses, even after losing Tremaine Edmunds.
Ed Oliver is getting paid after all. The Bills are signing the former 9th pick overall to a 4-year extension worth $68 million over 4 years, with $45 million guaranteed. Oliver has 1 year left on his rookie deal, and I believe the Bills planned to keep him and not Edmunds months ago. Disruptive inside tackles with Oliver's skill set are tough to find, and he's still only 25. He's heard some criticism for not posting bigger numbers, which should make him even hungrier. Maybe I'm being overly optimistic, but I like #91's game. Micah Hyde is back, Jordan Poyer took a cut to stay, and in OTA's so far the word is that cornerback Tre White is totally back from his ACL injury.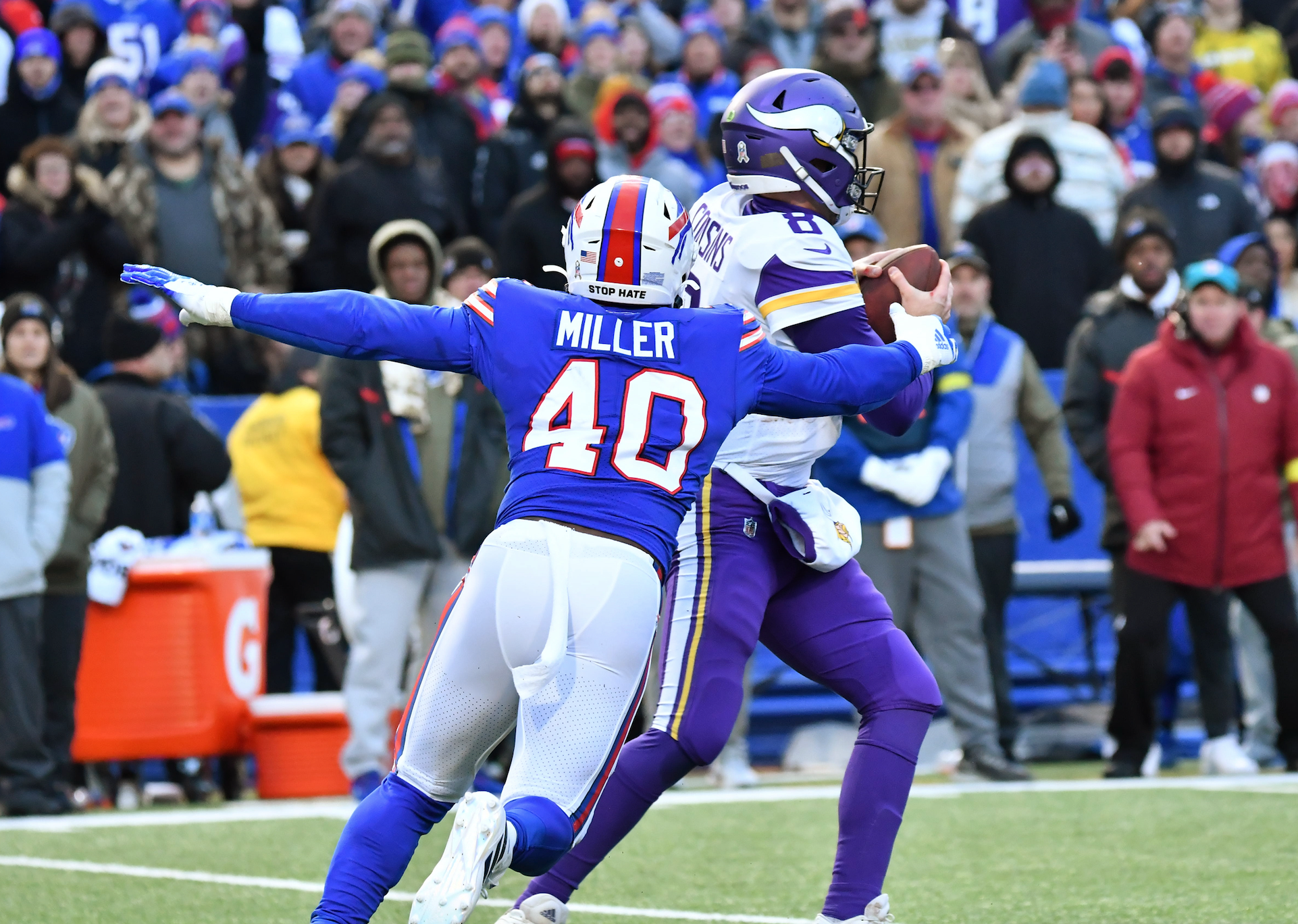 ***Quick pause to thank sponsors BluTusk Tech and Global Wine and Spirits. I've personally been doing business with both of them for years and they're simply the best.***
Speaking of ACL injuries, Von Miller is feeling so good about his rehab after the Thanksgiving ACL injury he's predicting he'll be back in time for the MNF opener against the Jets September 11th.
With the addition of Floyd, I don't see that happening and don't think it should happen.
He'll be less than 11 months after surgery, but last week told KUSA-TV in Denver he feels great and because he overcame a similar injury 10 years ago, knows he's ahead of schedule. Ten years ago Miller was back from a torn ACL in less than 8 months. But again, he was 24 then.
Miller did wiggle a bit by adding "I trust the GM, the physical trainers, and it'll be up to them." Miller said that he was certain he would miss no more than 5 games, and that's about right imo. Even though the Bills have one of the NFL's toughest schedules, the most challenging stretches come in the second half. Why push it? Rousseau is turning into an impact edge player, AJ Epenesa is finally becoming an edge threat as well, and Floyd should provide instant impact.
Let Von be rested and chomping at the bit when he returns, and work him in slowly in key situations. The Bills have the talent and will to do that, even if everybody else is still fixated on the clunker in the playoffs.
We thought the hype for the opener at the Super Bowl Champion Rams was huge last season, and it was, although it turns out the Rams weren't the same team that won the Lombardi Trophy.
But the Jets? Their D gave Allen a tough time last season, and they handed the Bills one of only 3 regular season losses despite poor QB play. The addition of Rodgers makes it more than interesting.
I also find it interesting that Beane hasn't closed the door on the much discussed idea of putting D'Andre Hopkins in a Bills uniform. For many reasons I don't see it happening, but then again, I'm realizing Beane is a step ahead of us all.
***Again big thank you to BluTusk Tech, the good people who can make your old computer like new, and Global Wine and Spirits, one of WNY's most committed charity businesses.***
Editor's babble: We are grateful for Ed's contributions to our blog. You can also find Ed on Twitter @Kilgore2Ed.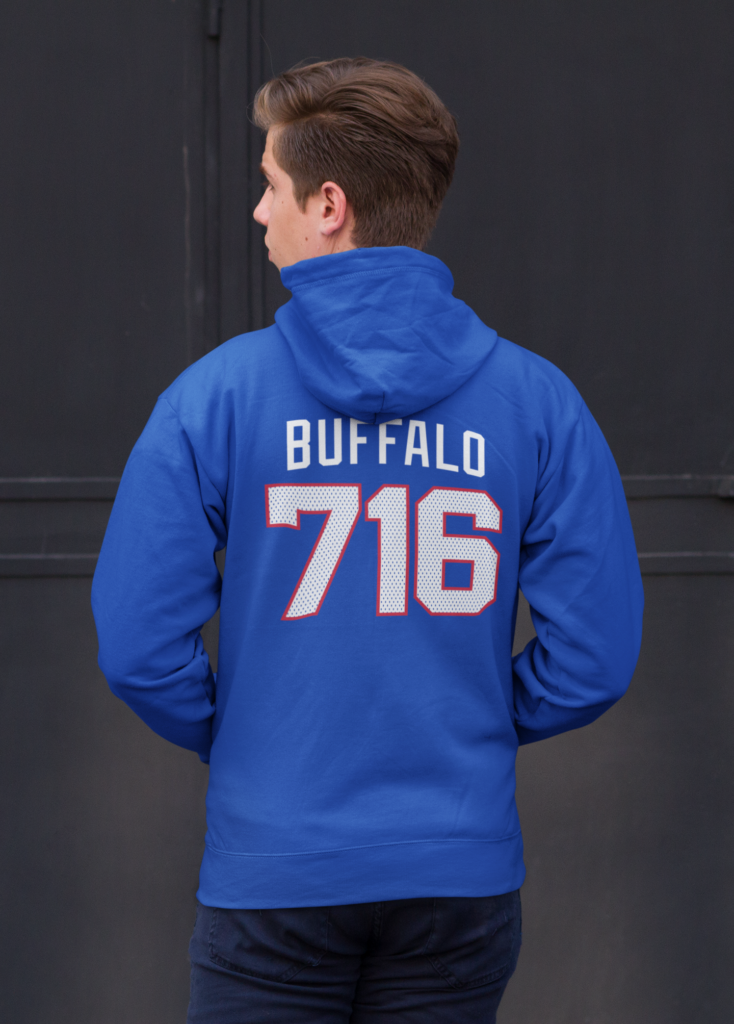 BuffaloFAMbase.com is sponsored by 26 Shirts
Every Monday, we launch a new two-week campaign of a limited edition t-shirt design. Every shirt purchase results in a donation to a local family in need. After the campaign ends, the shirt is retired. A new design is released, and a new family benefits from your fandom!