Full disclosure, and no secret for anybody that knows me either personally or from the Tube, I'm a Mizzou fan. Fan, as in fanatical. I graduated from the University of Missouri with a Bachelor of Journalism degree. My father Ben, 97 and still in great health, received his undergrad and later Masters Degree from Mizzou in Agriculture. My sister Carol, who lives near dad in the Kansas City area, graduated with a Missouri Journalism degree, and finally, our daughter Shannon also received her Missouri Journalism degree. Lots of Mizzou "stuff" in my office at home.
That's one reason – ok, the MAIN reason – I was really happy to see the Bills sign Edge rusher Shane "Sting Ray" Ray as a free agent after a recent tryout. He certainly won't break the bank. Although he was a great HS player and later consensus All American at Mizzou as a pass rushing weak side outside LB, he's still not a lock to make the Bills final roster.
Oh. Quick add here, that center Mitch Morse is also a Mizzou grad. Just thought you'd like to know…
Anyway. There's reason to hope Ray not only makes the roster, but becomes a significant contributor at a Bills' need. Getting to the QB. Yes, Von Miller is expected back after probably missing the first section of the schedule, but how long will it take for him to be dominant again? Miller and Ray know each other, as Ray was drafted in the 1st round of the 2015 NFL Draft by the Denver Broncos with the 23rd pick overall.
Ray would have been a top 10 pick in my mind, had he not been arrested with a small amount of marijuana just weeks before that draft. Poor judgement to put it mildly, but Ray is now just turning 30 and is a much different person than he was 8 years ago.
His checkered career is more about staying healthy than production. By checkered, I mean he played four years in Denver, part of one season in Baltimore and then two seasons in the CFL with the Toronto Argos. He's had at least four separate surgeries for wrist ligament damage and a torn bicep that basically ended his short stint in Toronto.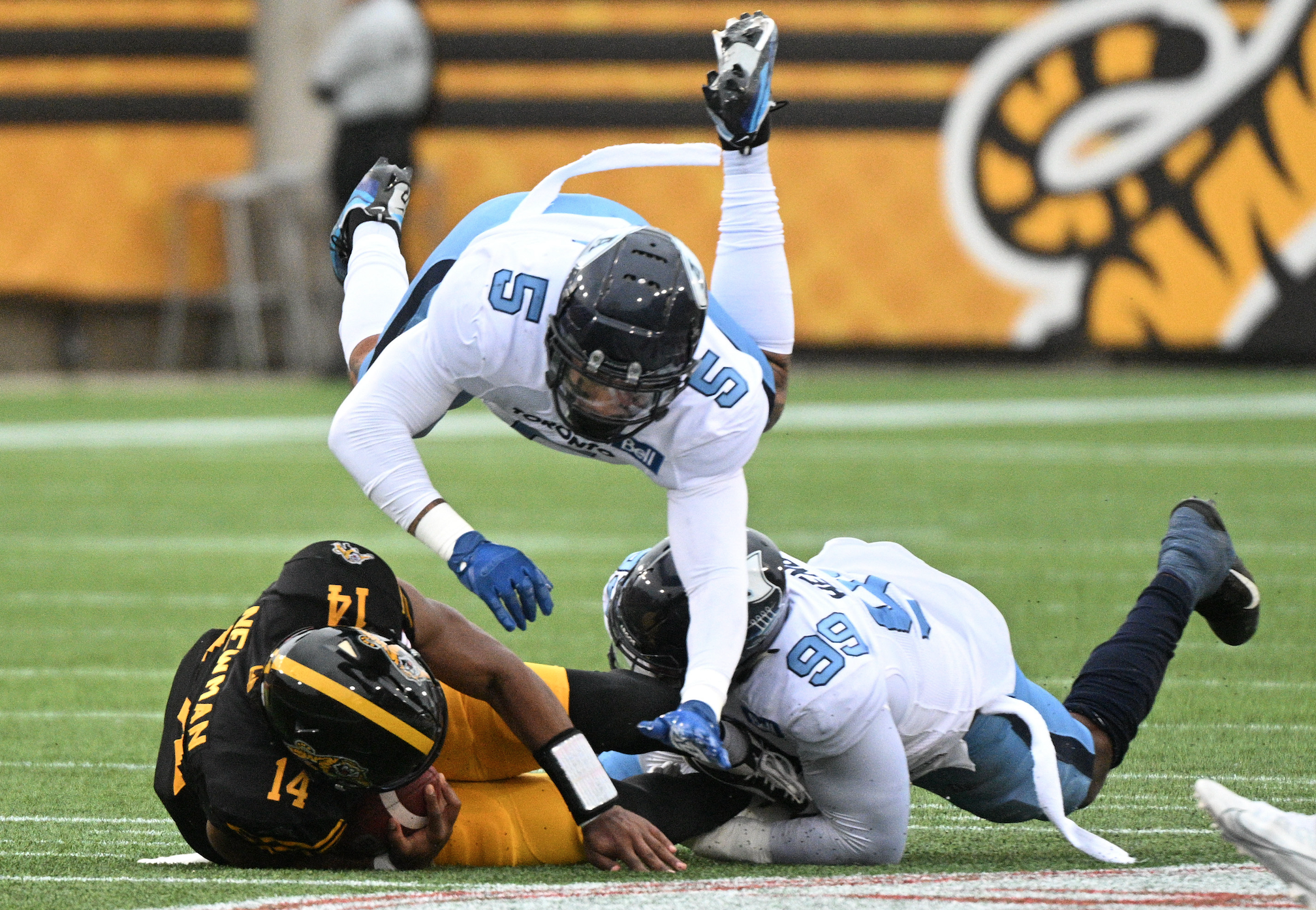 But Ray has something you can't teach: speed and quickness, and the fact the Bills immediately signed him after a workout makes it fair to assume he still has something left. He's a shade under 6-3 and 255, which is a bit short for an Edge rusher, but he's run 4.58 40's at a pro day workout at Mizzou that is eye-catching. He has a motor, and despite some tough luck and self inflicted setbacks, that hasn't changed. He goes HARD every snap, and watching a ton of Mizzou football you'd see #56 in the backfield wreaking havoc a LOT.
As is the story with many young athletes growing up in a tough hood, Ray was abandoned by his father Wendell Ray as a toddler, and fortunately they've reestablished a relationship now, but his mother couldn't totally fill the absence of a father figure. Ray's athletic ability, and his mom's determination, finally paid off. Wendell Ray played at Missouri in the late 70's and was a nice linebacker as I recall, but he wasn't as big or fast as his son.
Although Ray did get some major offers out of Bishop Miege HS in the Kansas City area, the fact Columbia Mo. was just two hours away meant mom could see him play, and that was that. Despite All State honors in high school, Ray was rated a 3-star prospect by Rivals, and some credit has to go to the Mizzou coaching staff for improving his game. A LOT.
He was redshirted as a freshman and was a backup on a good team until his senior year, when he had 14 sacks and was named the SEC Defensive Player of the Year. I'll never forget a play he made in the 2013 Cotton Bowl against Oklahoma St – a former Big12 rival – when he scooped and scored on a 73 yard fumble return to ice a 41-31 Missouri win.
In retrospect, Ray has publicly acknowledged that he was and angry and selfish player in high school and early on at Mizzou. Eventually, the light went on, and Missouri coaches have made it clear Ray became a leader and inspirational teammate by the time he graduated. Ok, there's the pot thing, but in today's world that's a meh.
Speaking of leadership, which is something Brandon Beane and Sean McDermott are always looking for, Ray was on the Broncos Super Bowl Champion in 2016 when Von Miller had 2 key sacks in the Broncos 24-10 win over the Carolina Panthers. Ray played most the game and had a couple tackles, but his strong play helped the Broncos get to the big game. Quick aside, it's worth repeating that Miller's two sacks of Cam Newton were a major factor in Denver's upset win over the 15-0 Panthers. Miller hasn't written his final chapter in Buffalo yet.
If Ray makes the roster and gets into the defensive rotation, it's fair to say no pep talk will be needed before the Bills play at KC on Dec. 10th. Why, you ask? Being from KC, Ray was such a big Chiefs fan that he had an enormous Chiefs tattoo put on his back that includes the KC skyline. But the Chiefs passed on Ray in the draft. That's the thing about tattoos. Life changes.
For Shane "Sting" Ray, that's what drives him now.
Editor's babble: What a great story! And written & shared by Ed Kilgore. We are grateful for his contributions to our blog. You can also find Ed on Twitter @Kilgore2Ed.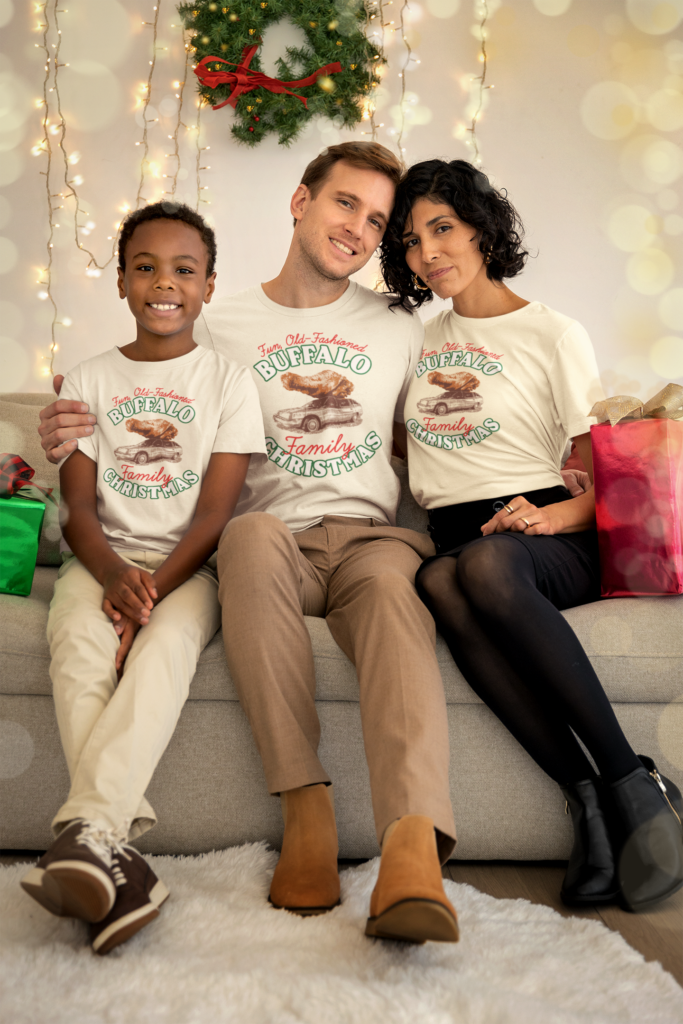 BuffaloFAMbase.com is sponsored by 26 Shirts
Every Monday, we launch a new two-week campaign of a limited edition t-shirt design. Every shirt purchase results in a donation to a local family in need. After the campaign ends, the shirt is retired. A new design is released, and a new family benefits from your fandom!