Buffalo's linebacker draftee may or may not replace a departed starter. That narrows it down to every possibility in the universe. It's nice to keep options open. Take Dorian Williams, who hopes to subvert multiples expectations. He's either destined to become a backup or possesses the chance to revolutionize the game with a resized approach.
Make sure you're discussing the right Dorian Williams. Unlike the late British equestrian enthusiast, the newest Bills linebacker doesn't need a horse's assistance to gallop and hurdle.
A college tackling machine hopes to apply his most valuable skill in the job market. The Bills are not exactly the only team that could use that particular ability. Still, his most thrilling highlights offer a good sign for the particular franchise that added him. A defense that's designed to bend but not break occasionally did the latter at rather inopportune times, and a solid stopper could reverse that unfortunate likelihood.
Williams could be a suitable candidate to seize a glaring job opening. Conventional football observers claim he might not be hulking enough to replace Tremaine Edmunds even as he conforms to tendencies about the position. But is the game altering as we wait?
Linebackers are going the way of phones. They're so compact that you don't notice them until you're using them. Positional evolution is occurring at an accelerated rate. Smaller yet speedy versions are like, oh, a tight end serving as more than a blocker. Getting hung up on position names reflects a stodgy mentality that inhibits flexibility. One may as well scold freewheeling hockey defensemen for touching the opposite goal line.
Position-less football confuses foes. Fans shouldn't feel similarly. Getting hung up on how Williams isn't built like a prototypical middle linebacker places limits before a single pro practice. He could complete tasks despite the ostensible limitation.
It's easier to distinguish between linebackers and defensive ends even as the former starts to resemble secondary members. Williams is more like an oversized safety. That might work in Buffalo's scale defense. Dashing around is crucial to the philosophy. We wait to learn whether de facto coordinator Sean McDermott is sticking with pace to compensate for a petite fit.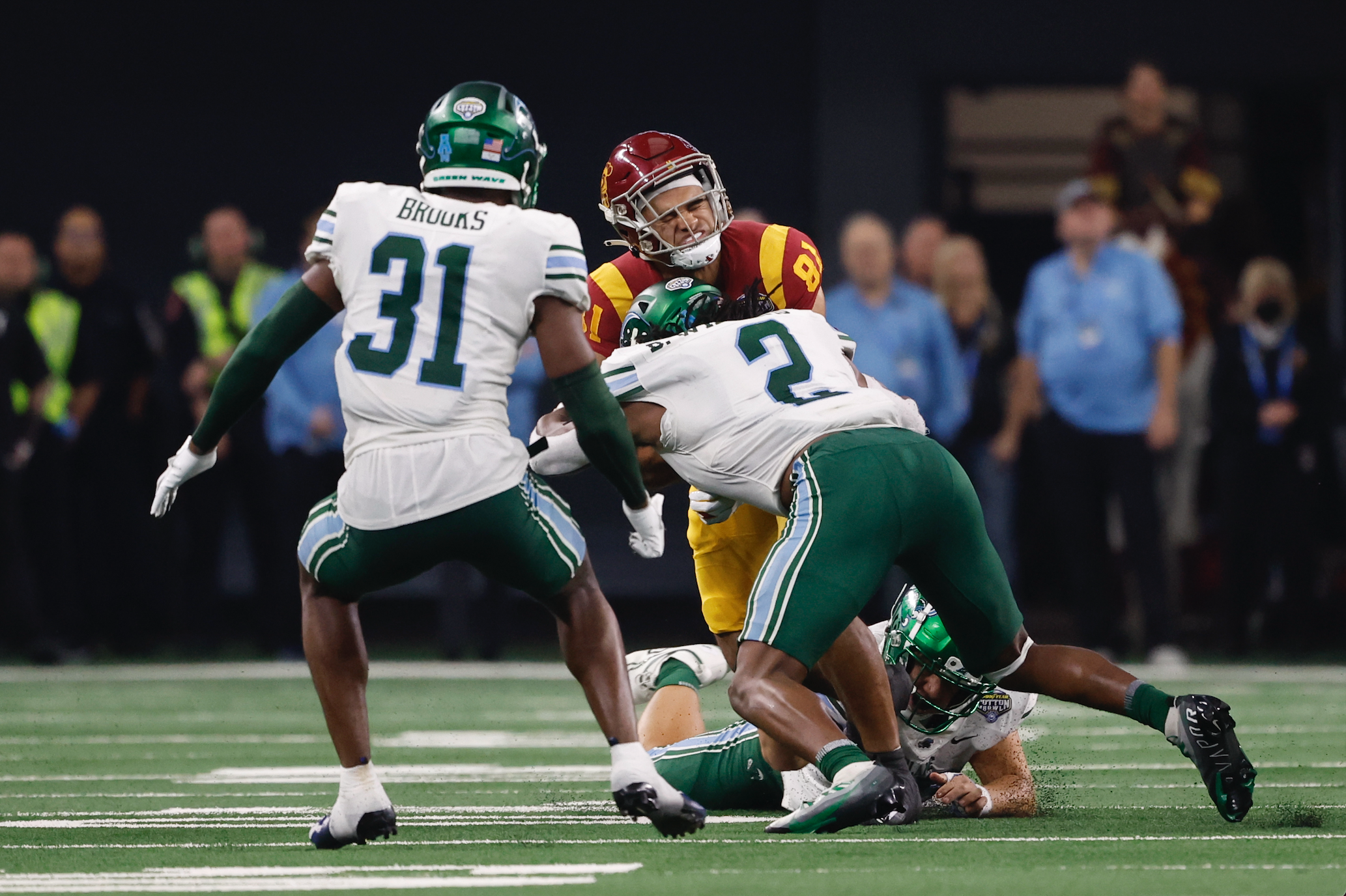 Hoping undersized players can elude brutish offensive linemen is a matter of strategy.  It's up to you to conclude how well it's worked.  The team might be sticking with Leslie Frazier's Gavroche-style defense if they still believe it's tough to stop sufficient velocity.  More realistic expectations could involve using him on obvious passing downs as if their usual alignment isn't light enough and he's able to apply his speed in coverage.
Getting excited about what hasn't and may never happen is what the summer is all about. The 91st pick doesn't need to start immediately in order for the selection to be classified a success. A third-rounder could perform at expectations without instantaneously infiltrating the lineup.
Williams may very well start off as Matt Milano's backup. Nothing's confirmed, which is the best part of a time void. Endless speculation about countless scenarios wastes time until useful games blessedly appear on the schedule.
Precedent doesn't apply to situations involving different individuals, but at least the possibly heartens. Buffalo selected their incumbent All-Pro in an even later round. Milano creates hope for seizing opportunities as a linebacker.
Internal competitions make it easier to win ones against other teams. Buffalo's middle position remains open. For now, the Tyrel/Terrel option would presumably result in replacing the departed starter, although signings and competitions are the competitions we get to enjoy during the seemingly ceaseless offseason.
Williams demonstrated a trend just by being drafted. General managers have already moved past the era of gargantuan linebackers. Projecting a best-case scenario for a player involves noticing what everyone else isn't just doing but has already done.
Downsizing is popular in numerous sports.  Fans have seen the same shift in hockey of prioritizing craftiness over colossuses.  And while people who worked on the talent of being born tall will always have a natural advantage in basketball, the maneuverable behemoth who can shoot from distance is no longer a freakish novelty in a game where evasiveness is outfoxing magnitude.  Williams sets out to fashion his own course while serving as an example of where the game's heading.
Editor's babble: I love this post. Dorian Williams will surprise a lot of people this season, but not me. With Sean McDermott leading the D, the Bills' defense will be a force to reckon with. We are grateful for Anthony Bialy's contributions to our blog. You can also find Anthony on Twitter @AnthonyBialy.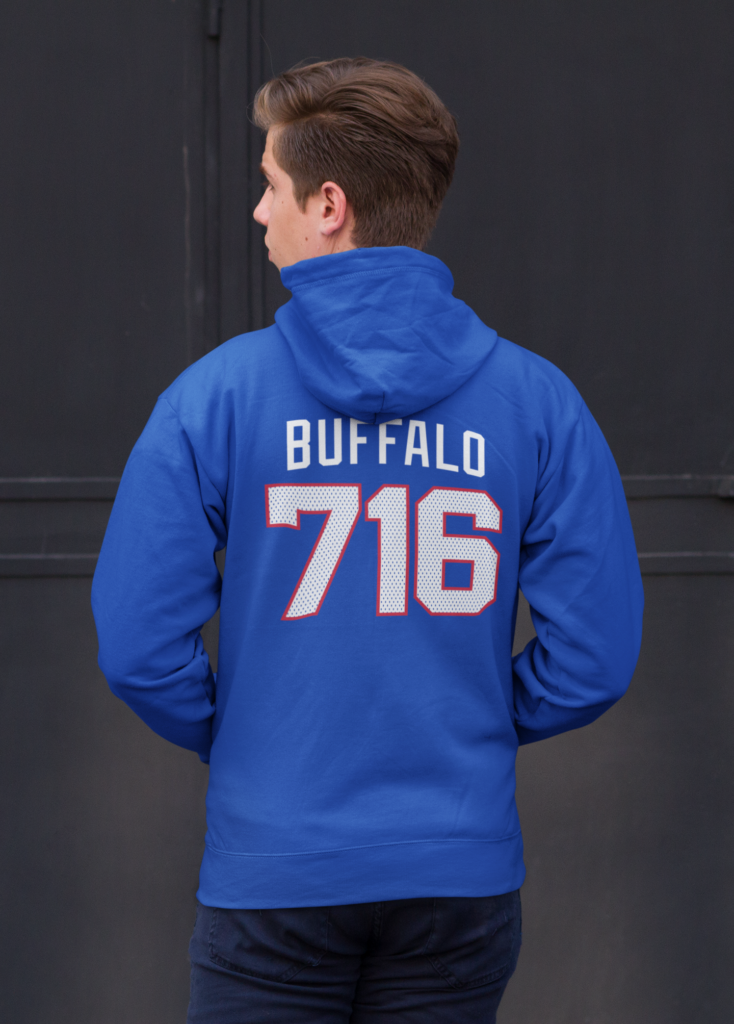 BuffaloFAMbase.com is sponsored by 26 Shirts
Every Monday, we launch a new two-week campaign of a limited edition t-shirt design. Every shirt purchase results in a donation to a local family in need. After the campaign ends, the shirt is retired. A new design is released, and a new family benefits from your fandom!