We're finally back where we belong. This fan of the Bills could not be happier because Buffalo is once again viewed by many in the NFL world as a team to ignore. All is right with the world. The Jets are winning the Super Bowl. Tua will be able to play a full season without a documented concussion.
Got it.
The mantra around Aaron Rodgers and the Jets these days is delicious. Expect the entire summer to be dripping in green velvet. Maybe toss in an unintelligible Mike McDaniels cameo that the rational world can't figure out… just for giggles. Some of us oldies will guffaw at all of it while the rest of the NFL world turns their attention elsewhere in the AFC East.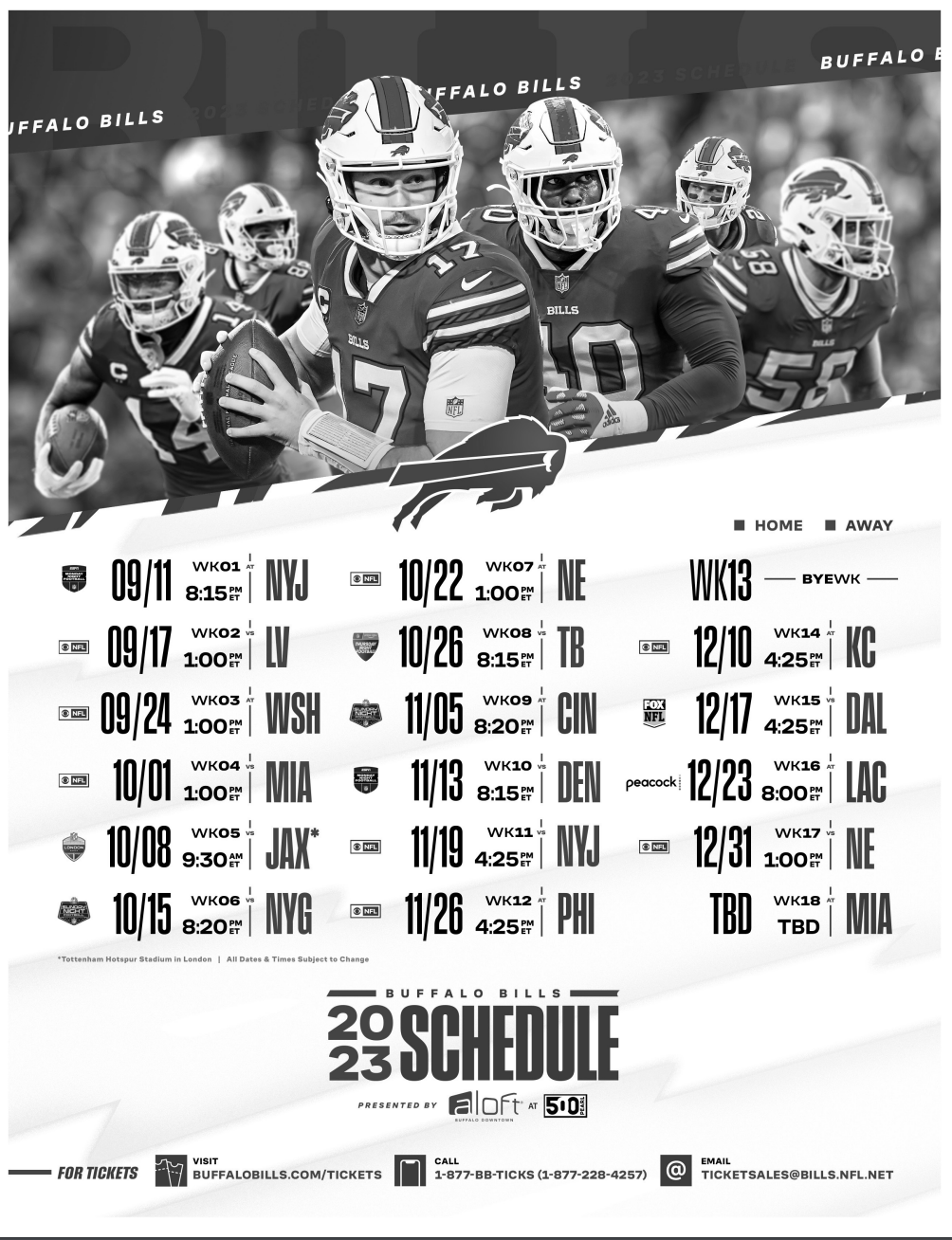 The TV networks obviously still love the Buffalo Bills with primetime games, 4:25 ET games and only a handful of 1:00 p.m. ET games on the schedule this year. One wonders how many Bills fans across the country are having a good belly laugh about how much America really loves us. No better tell than TV coverage maps. It wasn't like that during the 90s.
And… for the record… Wyoming remains the capital of BillsMafia West.
Does media hype influence a player's mindset in terms of productivity? On an individual player basis over the course of a season, probably not much. By the time they reach the NFL, players are skilled at blocking out noise about themselves personally.
But… is there a difference in team mindset in terms of being 'disrespected' by the media? In other words, do players process hype against their team differently than personal hype about themselves?
If anyone would know the answer to this from a research standpoint it would be Sean McDermott. I'm still chuckling over the cracks he makes about analytics most people miss in his interviews. My latest obsession is thinking about the diabolical things McDermott has planned after getting back to his roots as a defensive coordinator. He's had six years to sit back and watch how it all works from a psychological and tactical perspective.
In my dreams we will see an 'Evil McD' emerge as an alter ego to the head coach. This diabolical twin will be all smiles to fans and media while simultaneously plotting to take down foes with unexpected gusto.
There used to be memes around of Bill Belichick with the same facial expression for every emotion that exists. That won't be the case this season with Sean McDermott. He won't be able to stop himself from revealing the other side of his championship wrestling mind.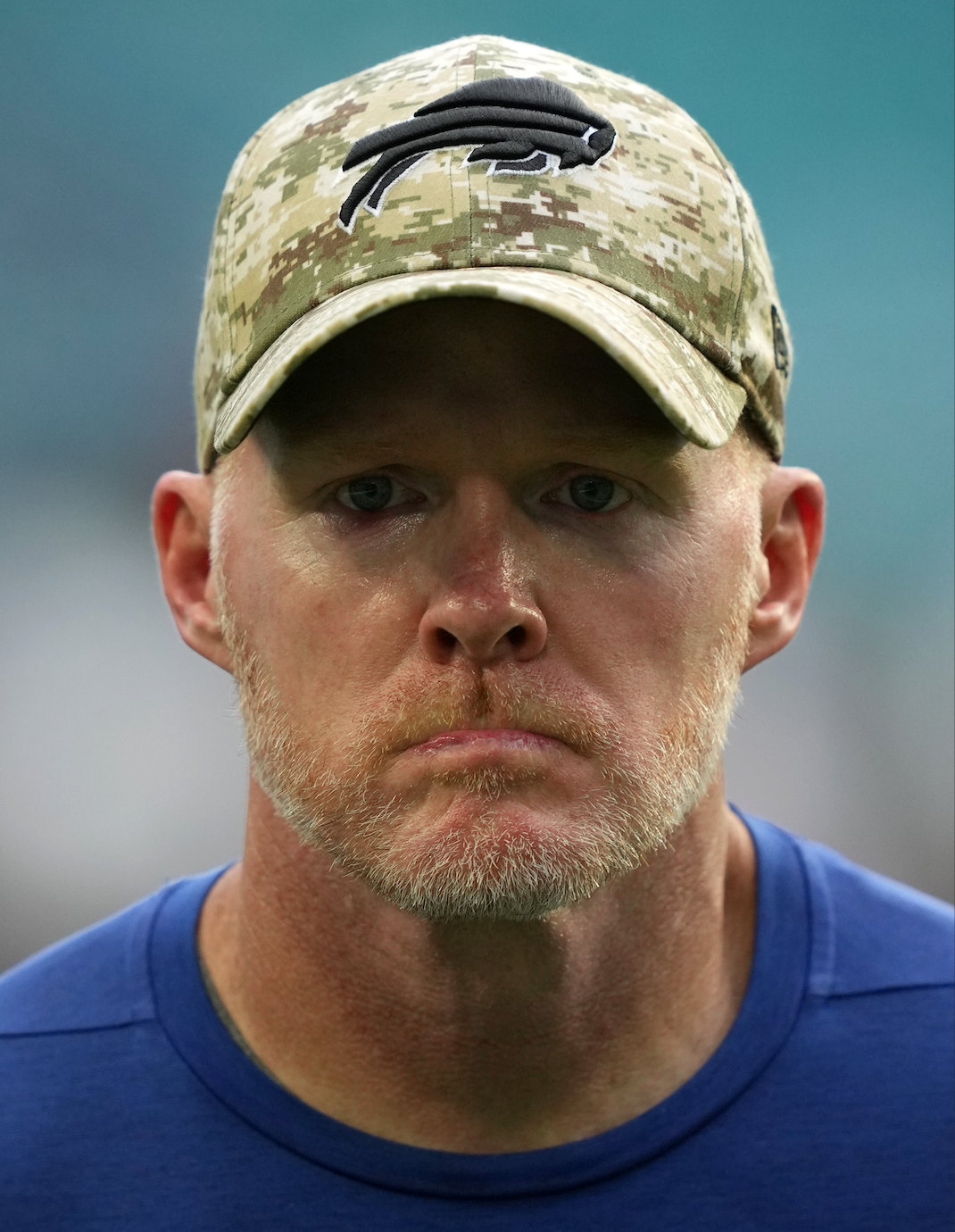 Twisted.
We all see McDermott as a stoic man who reveals as little about himself as possible. What we don't see is the pleasure he gets from kicking the stuffing out of someone, or in this case channeling it to a defense on the field. The man is driven by the same quest for power as the most power hungry person, but he'll steal your power, smile politely and go on about his day.
That's why McDermott seems to hate media hype about his team as much as I do. This football team is psychologically built to perform it's best as an underdog. Proactive apologies to Toronto Maple Leafs fans reading this, but we just witnessed a less talented team beat the snot out of an overpaid, under-motivated bunch of players.
Emotional intelligence matters. But it may also help to be disrespected and forgotten as a team.
Editor's babble: You can expect more of this blabber from me on Twitter @RobynMundyWYO.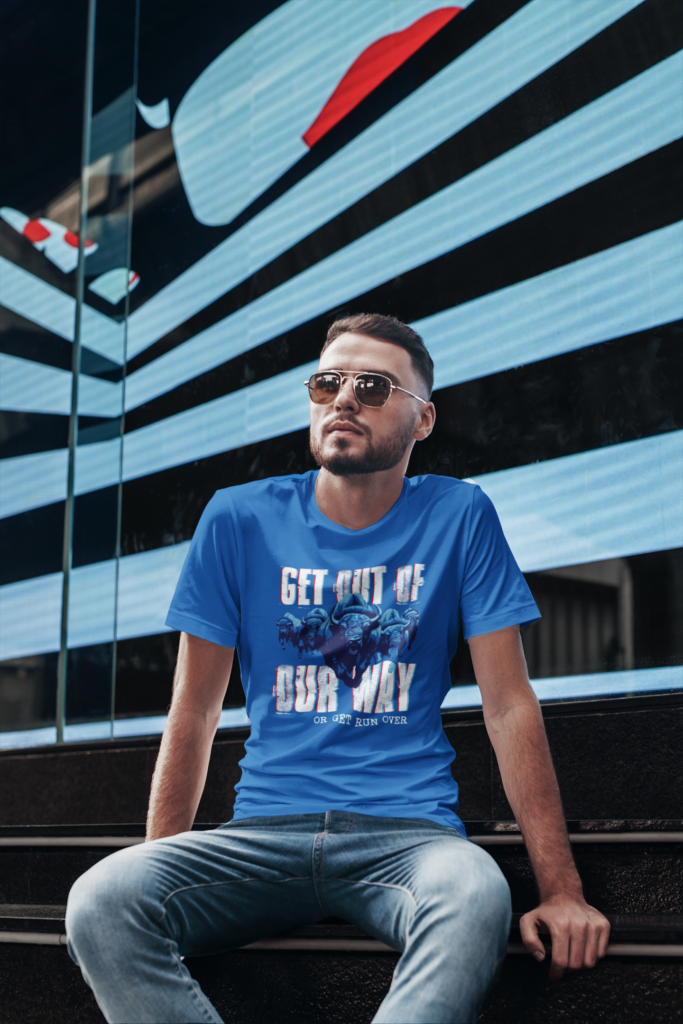 BuffaloFAMbase.com is sponsored by 26 Shirts
Every Monday, we launch a new two-week campaign of a limited edition t-shirt design. Every shirt purchase results in a donation to a local family in need. After the campaign ends, the shirt is retired. A new design is released, and a new family benefits from your fandom!