So much for my gut telling me the Bills would focus on helping the defense in the 2023 NFL Draft. With Sean McDermott now doubling as the Bills DC, it stood to reason he would push hard to improve the Bills D-line and front seven.
But, for the first time since Josh Allen's 2018 rookie season, the Bills selected offensive players in the first and second rounds who may well help Allen immediately in different ways.
The Bills obviously had a high regard for TE Dalton Kincaid, because giving up a fourth round pick is a LOT. But GM Brandon Beane, for several reasons, felt the Dallas Cowboys were ready to grab the 6-4, 246 pounder from Utah if the Bills didn't move up from 27 to 25. While it's vaguely interesting that talk show blabbermouth Skip Bayless all but cried at the Bills move to shuffle Kincaid off to Buffalo – he's a huge Cowboys fan if you didn't know – Skip had virtually nothing to do with it.
The Bills really missed having a reliable slot receiver last season without Cole Beasley, who did jump back to Buffalo briefly. Many Bills fans were grumbling that Beasley should have been resigned this season, but he just turned 34 last month and had lost a bit off his fastball when he rejoined the Bills for their playoff push. He wasn't the same guy, and Allen never developed the same chemistry with Isaiah McKenzie, who wasn't resigned.
First of all, it's obvious for anyone to see that Beane is FAR more satisfied with his current defense, O-line and and WR corps than the perception from media and fans. Satisfied doesn't mean complacent, but the recent changes in the AFC East – especially with the Jets adding Aaron Rodgers – has Beane/McDermott re-thinking how to recalibrate getting past the division and then KC, Cincy and a bunch of others close by.
The effectiveness of TE Travis Kelce as Patrick Mahomes go to target isn't lost on the Bills. They're happy with Dawson Knox obviously, but they think the addition of Kincaid could give Allen a similar big target with great hands and size in a restructured TE role. Think of Kincaid as a WR as much as TE, and lining up in the slot with Knox also in the formation is something the Bills haven't had since Allen arrived.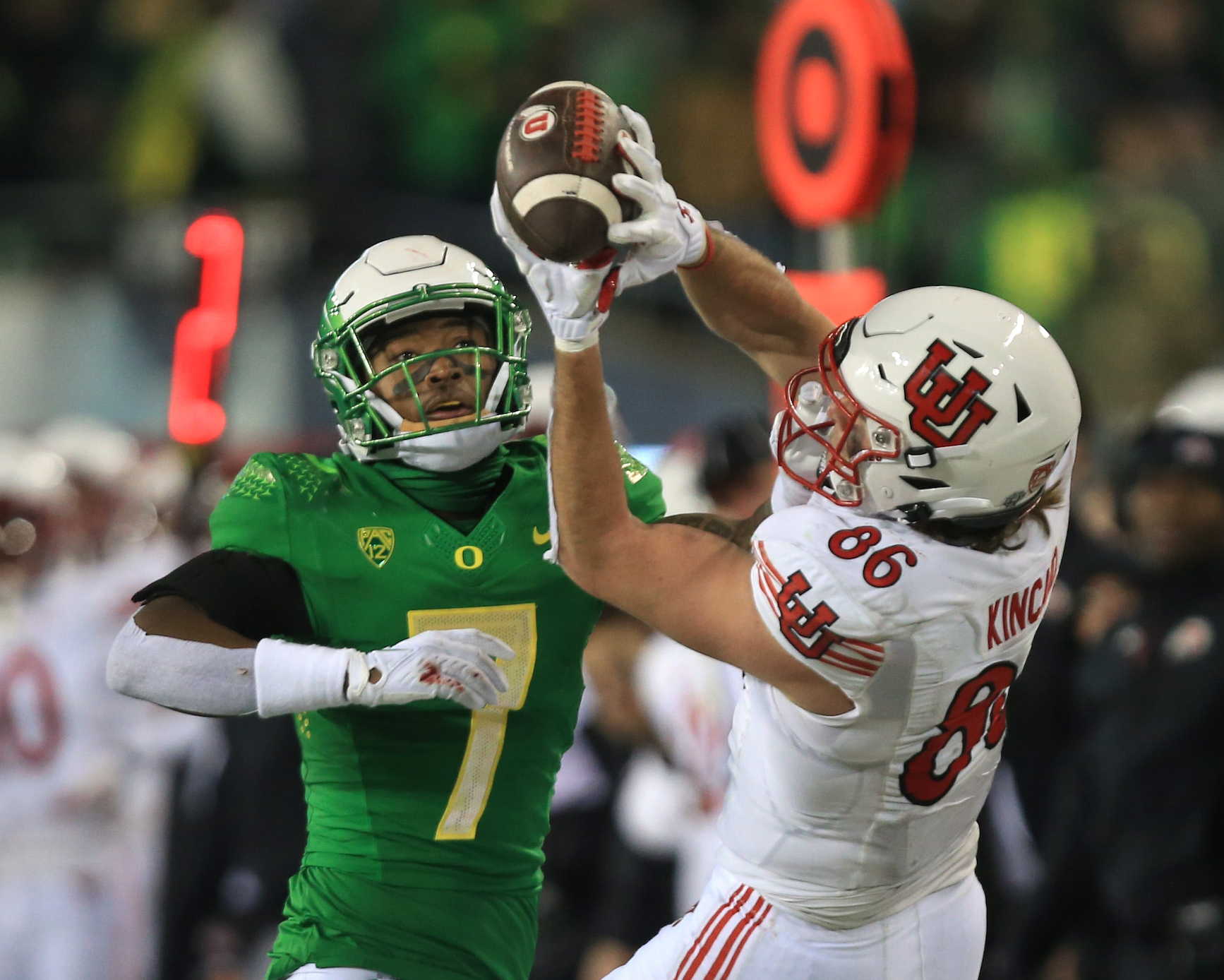 We're not saying Kincaid will become Kelce, but remember Kelce was once a fourth round pick. Watching the tapes of Kincaid is fun. He's fast, but we don't have a true 40 time because he didn't run at the combine. No matter. He gets separation and instinctively knows how to find open spots in a zone or beat a matchup in man coverage. He's fearless over the middle, and did I mention he has great hands? He's also terrific with RAC (YAC) yards, a Bills weakness. This is one rookie we're gonna see right away – a lot.
In the second round, the old "we couldn't believe he'd still be there" isn't a joke. With the 59th overall pick, the Bills selected O'Cyrus Torrence, a massive guard from Florida. He's just over 6-5, 330, and has long arms and huge hands. Several mock drafts had him as a first rounder. He's a road grader in the run game, but probably needs some work on pass pro even though he reportedly didn't allow a single sack last year at Florida. Know what else I like? No penalties. A guard who doesn't hold or false start? Ever? Torrence is a right guard, and right now Ryan Bates, signed through 2025, is the starter on the depth chart. It would seem LG is already decided with Connor McGovern recently signing a 3-year, $25M deal.
In Round 3, the Bills address the defense, although they don't "replace" Tremaine Edmunds, who was too expensive for the Bills to keep as a talented MLB. They nabbed a WLB (weakside) in Dorian Williams from Tulane. There are many opinions about Williams – some good – some not so good. He's a bit small for an NFL LB at 6-1, 228, but he's FAST. Runs a legit 4.49 40, and as Beane referred to him, "he's a tackling machine". While he might later bulk up a bit and move to the middle, he'll play a lot of special teams at the very least.
There was no fourth round pick (Kincaid), but in the fifth round the Bills went back to the Florida Gators for WR Justin Shorter. This is an intriguing pick.
Like Kincaid, Shorter has exceptional hands. He's also big at 6-4, 229, and a 4.55 40 means he can move well for that size. He's another fearless player who makes catches after hits and often picks up extra yardage. Will he be another fifth round steal like Khalil Shakir? That might be a stretch. Shakir, who also has great hands – see the trend? – also knows how to get open and make contested catches. The knock on Shorter is that he's not overly good at getting separation, so hopefully he can be coached up. He's a physical freak though, and is just shy of being in the TE group. He also has a knack for getting deep when single covered, which make Allen's eyes light up.
Beane made some moves to add a draft pick both this year and next year, which led to a pair of seventh round selections. The first, at 230 overall, is another O Lineman, G Nick Broeker from Ole Miss. He's 6-4, 305, but looks like a project to me. Ditto for the other seventh round pick, 252 overall, CB Alex Austin from Oregon St. At 6-1, 191 Austin has good size and decent 4.55 speed. The Bills have done well with late round DB picks in recent drafts, and Austin will be interesting to watch.
Will this be it before training camp? Is DeAndre Hopkins in play? He's got two years left on a massive deal, and it's debatable if the Bills ever seriously considered a trade. The Cardinals weren't willing (apparently) to eat any of the $, and now say Hopkins isn't going anywhere.
No matter. Despite cap limitations imposed now that Allen is being paid, the Bills have made some roster improvement moves in free agency and the draft, and should be in contention for the AFC title and more in 2023.
Can't wait.
BIG thanks to West Herr Automotive Group for your support!
Editor's babble: And big thanks to Ed Kilgore for his contributions to our blog. You can also find Ed on Twitter @Kilgore2Ed.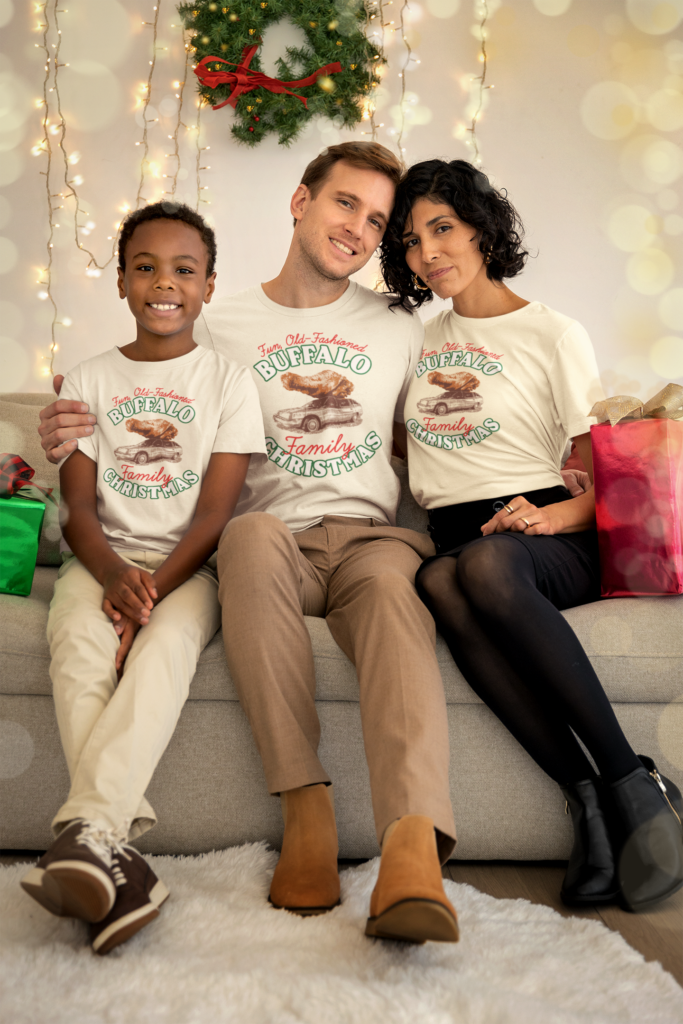 BuffaloFAMbase.com is sponsored by 26 Shirts
Every Monday, we launch a new two-week campaign of a limited edition t-shirt design. Every shirt purchase results in a donation to a local family in need. After the campaign ends, the shirt is retired. A new design is released, and a new family benefits from your fandom!