Determining what the Buffalo Bills need serves as a personality test. A recently promising franchise is either brushing up on a couple corners or needing an entire new coat. Presuming doom is impending vies with believing life will be wonderful soon despite precedent. Both perspectives are based in self-preservation, so at least there's common ground as management seeks uncommon players.
The Bills either have most everything or must add exactly that. Two camps discuss a single team. Fans noting multiple glaring requirements are shocked by the external indicator of cash placed on a continuing championship favorite. Humans are free to notice what's missing or already present. Different ways of counting blessings inform every personnel debate.
Making Josh Allen happy should be the goal for all of us. Wouldn't we all want to return just a little of the joy he's provided? Sure, Buffalo's favorite gets a pretty good pay rate even if he puts in more than 40 hours per week that's ultimately funded by his disciples. But sports are about more than money even though no professionals volunteer to play. And the Jalen Hurts deal means Allen is officially underpaid.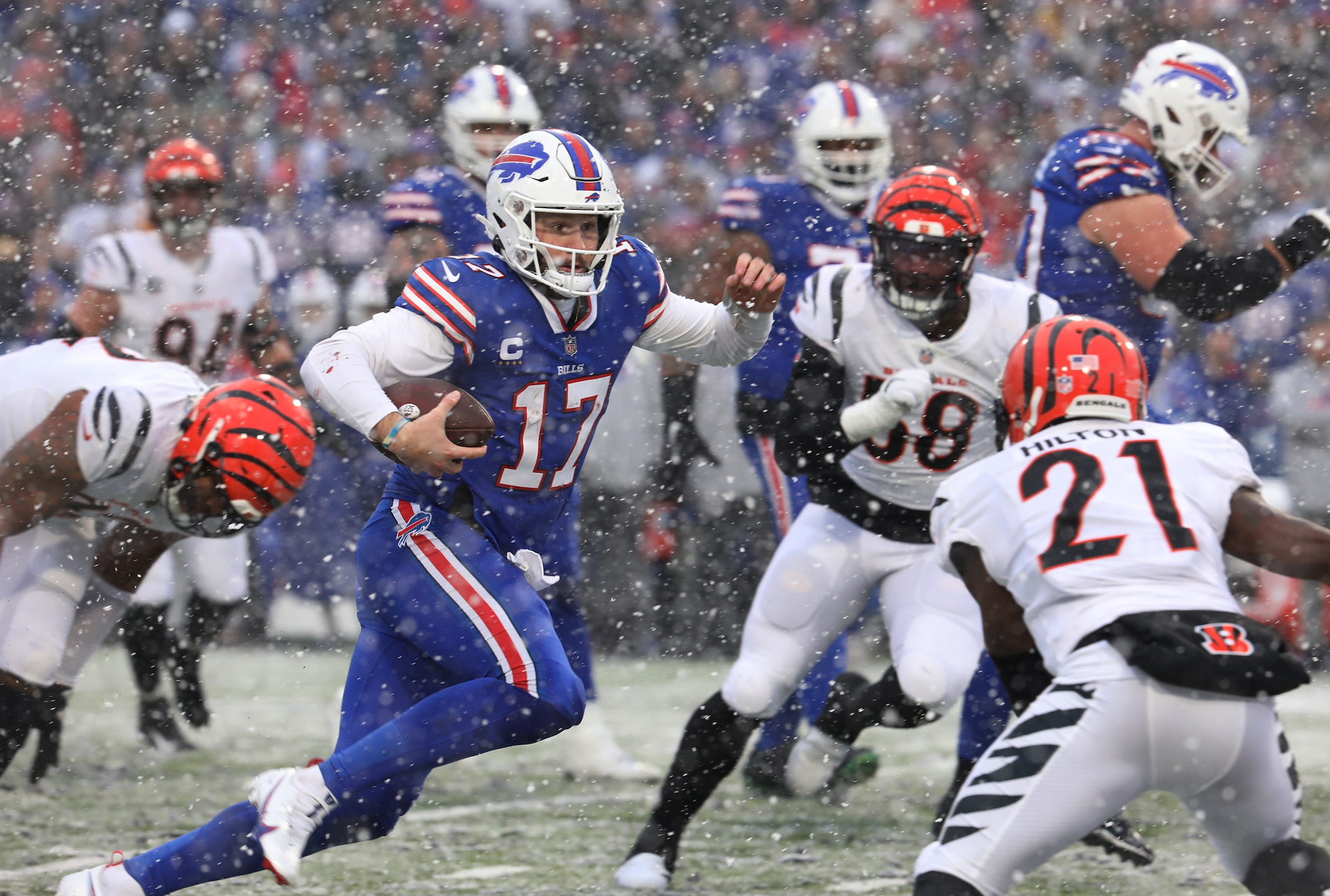 Why wouldn't management want to placate the biggest reason they've viewed as geniuses?  I vote for making him feel spoiled with options.  Allen has proven his character by not letting thriving get to his head.  If he was going to become difficult, he would've done so already.  Wanting ample options on pass routes would not make him a diva any more than Stefon Diggs is difficult for expressing frustration at the offense stalling.  Every fan watching felt the same way.
Management should seek a mutually beneficial transaction where any of the projected late-round wide receivers join the huddle more than figuratively.  Our dreams overlap, which is the nicest possible situation while weighing options.
Rosy idealists and bleak harbingers of doom could be looking at the same list. There's no majority consensus on the position that could use the most urgent attention, never mind the best value of who happens to be available.
The nicest way to frame it is noting there are multiple options. Buffalo could ideally choose a receiver, running back, any offensive or defensive line position, and at least one linebacker, which is a lot if they're retaining a two-man scheme. That's not to mention how every team could always use cornerbacks in this wacky pass-happy league.
Different approaches to life are embodied by seeing glaring needs or focusing on what's already in stock. There are two personality types: those who urgently and meticulously refill the Keurig pullout tray every time one K-Cup gets used and those who think there's no reason as long as at least one pod is left. The only certainty is that they marry each other.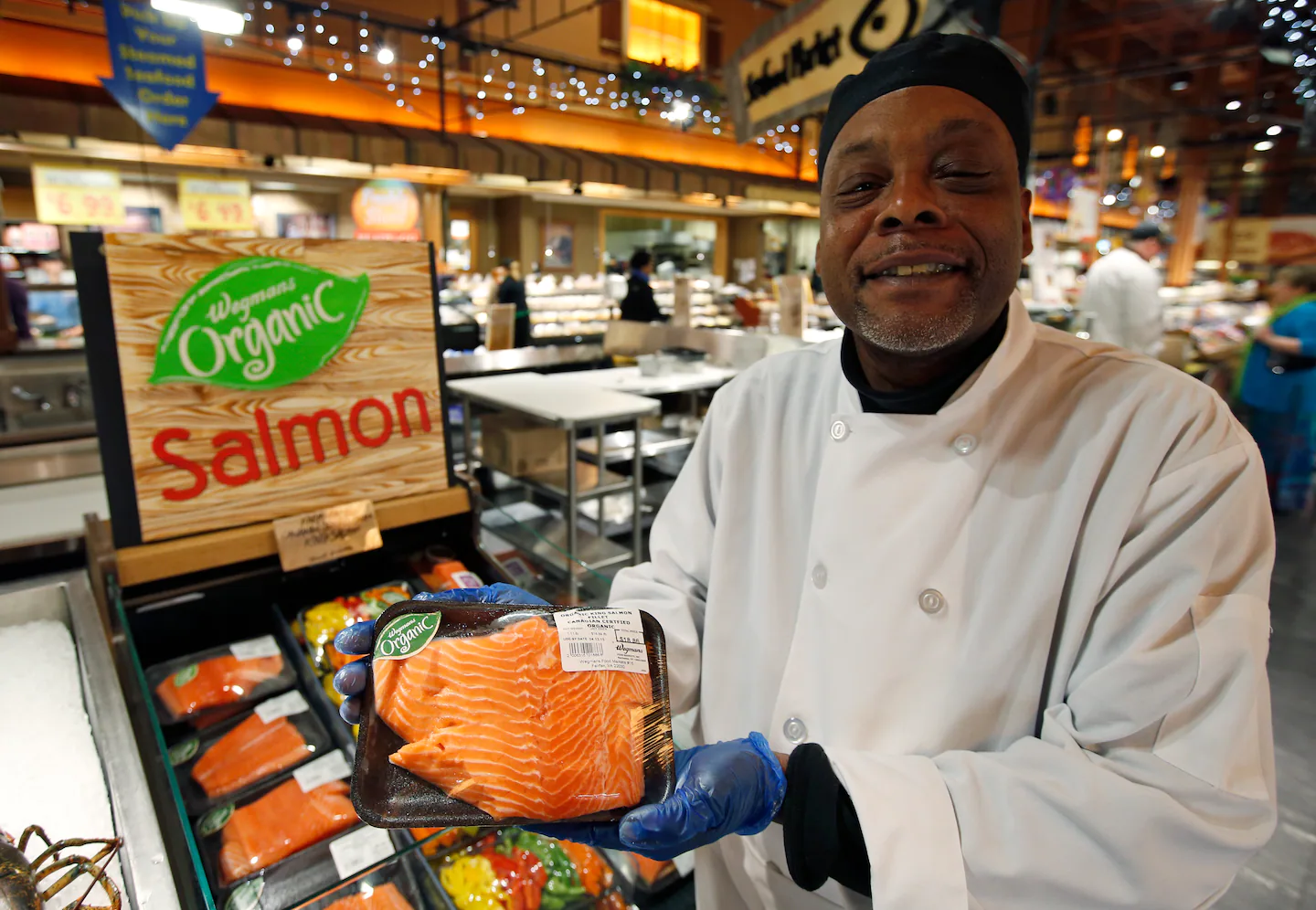 Distinguishing between necessities and luxuries isn't just for households.  General managers are on budgets, as well, even thought they spend more than most Wegmans customers.  The defensive line could use improvement while they're presently at least a linebacker short even if A.J. Klein gets an increased role.  Upgrading production of positions where they lack starters begins at zero.
Brandon Beane could select someone who's already made the league. The possibility of dealing a choice for an established veteran doesn't show up in mock drafts that already attempt to account for unfathomable permutations. Diggs counts as a tremendous first-rounder.
The fact there's always room for improvement is heartening in its way. Success is not static. Maintaining is as challenging as improving. The prospect of ceaseless toil could feel exhausting. But today's assignments are the only ones we can address. Instead of thinking about work that needs to de done in months, compile a shorter task list that can be completed before slumbering.
Champions wonder how to crowd the trophy case. Short of a touchdown on every play after a turnover created on the foe's first snap, there's always room for improvement. The wish list might seem discouraging based on remembering deficiencies. But even the best clubs cope with roster churn. Everyone is allowed to draft a first-rounded by rule except Miami, so the franchises that behave may as well use the opportunity.
There are numerous retail opportunities in malls these days. Estimating how many draftees could start from the opener is often an indication of desperation. A team would ideally hope to ease in youthful players. They of course welcome competition at every position. A rookie grabbing playing time can be seen as a sign of making the right selection if you're inclined to indulge in optimism.
As for those who balance out the excessively positive, pessimists can feel slightly upbeat by what they perceive as a last chance to restock.  Anyone worried the Bills have peaked without even making it past the semifinals can try to shift their mood upward with a list of tantalizing prospects.  I know an event where they can add about six hopefuls.
Every other team feels the same way.  Outfoxing the others entails perennial maneuvers.  Football is played all year.  Late April is the Super Bowl of the offseason. The Bills could make playing in the literal version more feasible by determining just how deficient they are at how many spots.
Editor's babble: No one makes a point like Anthony Bialy. His mind is a treasure. We are grateful for his contributions to our blog. You can also find Anthony on Twitter @AnthonyBialy.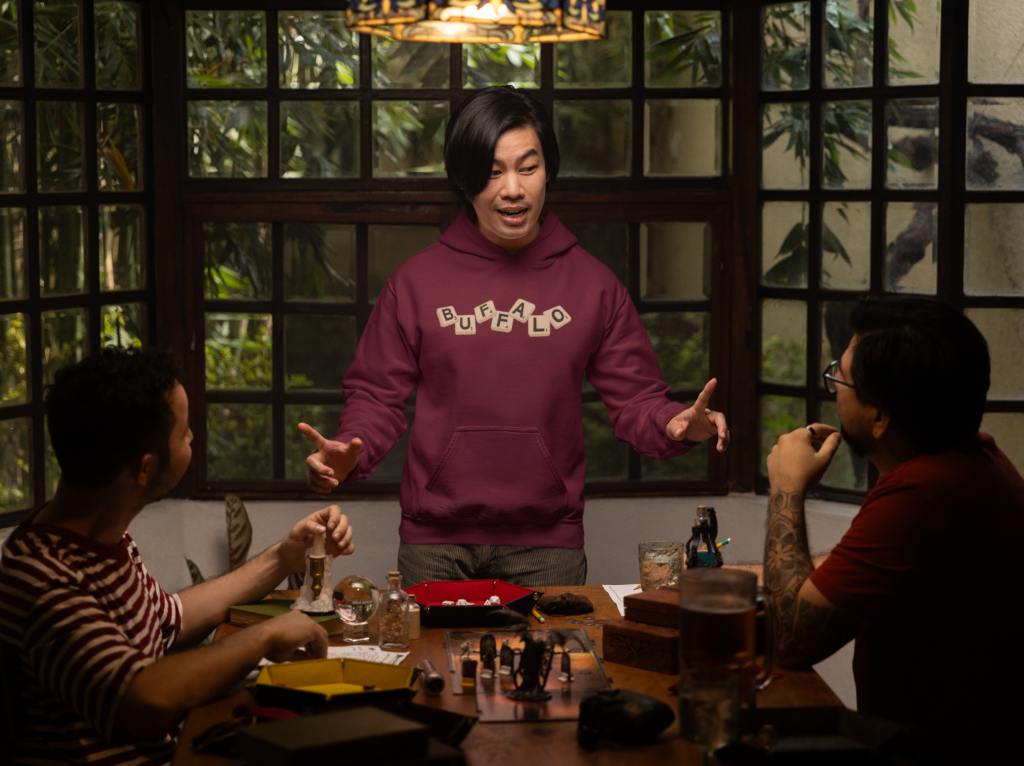 BuffaloFAMbase.com is sponsored by 26 Shirts
Every Monday, we launch a new two-week campaign of a limited edition t-shirt design. Every shirt purchase results in a donation to a local family in need. After the campaign ends, the shirt is retired. A new design is released, and a new family benefits from your fandom!