The Buffalo Bills 2022 season was one that was defined with adversity throughout and ended at home in the divisional round versus the Cincinnati Bengals. The Buffalo Bills finished the season with a 13-3 record which was good enough to earn the second seed in the AFC, falling short of the all-important one-seed and bye. The Bills had to adapt throughout the season with games being moved due to snowstorms and a tragic Damar Hamlin health event on the field which resulted in a game cancelation that took a toll on the entire organization.
The Bills simply ran out of gas after an impressive September and October. Some will say the Bills took a step-forward because of win total, but after another disappointing playoff loss (this time a blow-out, which was only the second home playoff loss ever), many Bills fans have questions as this team and roster needs a mini reset.
Leslie Frazier once again showed his bend-but-don't-break defense can work during the regular season versus some poor quarterbacks, but when push comes to shove, he's unable to scheme a way to stop or limit the upper echelon quarterbacks in the AFC.  Coach McDermott himself had an up-and-down season relying on a new offensive coordinator, Ken Dorsey, to have full control and didn't step in sooner as the team sputtered down the stretch. 
The Bills traded up last year for running back James Cook who only saw 96 carries as a rookie. The questionable decisions throughout the season of not playing his rookies hurt as the Kansas City Chiefs won another Super Bowl while deploying seven rookies on the defensive side of the ball alone (some undrafted). Too many times, the Bills called timeout on defense at crucial points in the game only to see the offense pick up the first down or a big-play anyways.
The entire roster and coaching staff need to be looked at as the Bills salary cap situation has finally caught up to them after keeping many of their own.  Even General Manager Brandon Beane has had some questionable decisions along the way.  Beane has been great but as the years go by, some misses from the draft and the way money has been allocated have started to peek it's head through.  At the NFL Combine Beane mentioned that you can't look at how you lost one game and decide to change how you play the game, which I found interesting considering after recent playoff losses to Kansas City, Beane and the staff allocated a lot of draft capital and free agent money toward the defensive line with some big misses, while neglecting the offensive line and some secondary receiving options haven't worked out.
Changes on the coaching staff have already begun with safety coach Jim Salgado being the "scape goat" fire directly after the season.  Salgado was promoted to the safeties coach after developing Levi Wallace, Taron Johnson, and Dane Jackson with mid-to-late round draft picks coaching the cornerbacks.  Salgado lost all-pro Micah Hyde early in the season and other all-pro safety Jordan Poyer was banged up all season long.  Salgado was left with Damar Hamlin, Jaquan Johnson, and the Bills trading for former Bill, Dean Marlowe at the trade deadline. 
Aaron Kromer, the cast-off offensive line coach who has bounced around the league has gone unscathed in the process having coached one of the worst offensive lines in football according to PFF.  Defensive coordinator Leslie Frazier decided to take a year off from coaching in 2023 and plans to return in 2024.  Frazier has head coach aspirations again and could think taking a year off when the defense was potentially losing Poyer and Tremaine Edmunds could be the sharp move; or maybe the Bills don't want to fire him and want to give him a year to watch from afar. 
The Bills hired former Carolina Panthers coordinator Al Holcomb and named him the Senior Defensive Assistant weeks prior to this decision, so perhaps there's more to this as the off-season progresses. For now, McDermott will call the defense with Holcomb being his right-hand man.  The Bills added a new receivers coach as the well-liked Chad Hall's contract wasn't renewed since he didn't develop any of the secondary receivers and the Bills had a ton of drops throughout the year.  The Bills replaced him with Adam Henry who is an interesting hire, having coached current free agents Odell Beckham Jr, and Jarvis Landry at multiple locations, something to watch for.
As teams start to win and have success in the league, it's harder to keep your roster together.  It's inevitable that players will come and go but it's important to identify your core and keep them together as long as possible, and that's exactly what Beane has started to do. It's a good problem to have, and for the Bills and their fans, "In Beane we trust." The Bills have their franchise quarterback in Josh Allen, something that hasn't been able to be said here since Jim Kelly.  When you have a stud quarterback, you become a destination regardless of cap-space and location.  Players are going to want to play with Josh Allen and want to come play for a winning team, something the Bills aren't used to being. Hopefully this offseason, we'll see a couple NFL free agents take less money to go chase a ring or play with Josh Allen. 
With the AFC conference loaded with good quarterbacks and teams now, the Bills can't get complacent.  Patrick Mahomes, Joe Burrow, Trevor Lawrence, Justin Herbert, Russell Wilson and Lamar Jackson all sit in the AFC and it's no guarantee that you'll make the playoffs let alone go far every year.  It starts with your division and as long as Bill Belichick is in New England, they won't be a push over. The New York Jets and Miami Dolphins have also built good rosters and are competent quarterbacks away from dethroning you.  The Bills need to improve the roster and will have free agency and the draft to do so.
As the offseason progressed the Bills were able to extend Matt Milano two seasons, which saved around $6 million in cap space.  Nyheim Hines and Tim Settle restructured their current contracts saving more cap space. The Bills first signing of the season was former Dallas Cowboys guard, Connor McGovern for three-years $23 million.  McGovern grades really well in pass protection and average at run-blocking.  McGovern also only averages a hold, every 1,000 snaps (knock on wood).  McGovern should slot in right at right-guard and allow Bates to play left guard.  
The Bills added a receiver in Deonte Harty, formerly known as Deonte Harris from New Orleans.  Harty is an undersized receiver with speed and can contribute on special teams.  Harty signed for 2 years, with a cap hit of $3.7M in year one.  The Bills were able to retain and keep Jordan Poyer. He must have not liked what he saw on the market for a 32-year-old safety who is coming off a few injuries in 2022.  Poyer helps keep the secondary the same and reunite with Micah Hyde.  The Bills will need to address safety in the draft and have a future plan for both.   Dane Jackson, Cam Lewis, Tyrell Dodson, and Tyler Matakevich were kept this off-season as well.  Stefon Diggs restructured his contract, along with Josh Allen and Von Miller, saving 37.4 million on the 2023 salary cap.  The Bills continued to bring back the same roster as seasons past with defensive lineman Jordan Phillips and Shaq Lawson returning on team friendly deals.
Other additions to the Bills roster in spring included Kyle Allen to backup Josh Allen (no relation but good friends) and Damian Harris from New England a potential upgrade and better fit in the running back room to pair with James Cook and Hines.  Receiver Trent Sherfield was added from Miami to the receiver room to offer some depth, speed, and special teams ability.  Safety Taylor Rapp may be the biggest signing of the off-season.  Rapp was projected by many to cash in $10 million in free agency. Rapp decided to sign in Buffalo for a team friendly deal which allows the Bills to be in line for a third round compensatory pick in 2024 with the loss of Edmunds. Rapp is an able to play the Swiss-army role in McDermott's aggressive defense hopefully and can lineup as a "big nickel" linebacker, blitz, or both safety positions, perhaps the Bills will use more three-safety looks this season and match up better.  Rapp lined up all over for the Los Angeles Rams and will be a great addition to the secondary for 2023.  
The Bills were able to address a bunch of needs in free agency, while nothing spectacular, they were able to bring in a few pieces and retain a bunch of their own on team friendly deals, allowing themselves to likely get a projected third round compensatory selection for the loss of Tremaine Edmunds.  This draft is extremely important for Brandon Beane, as he really needs to hit on one or two players that can produce and help this year. Now isn't the time for projects, the Bills are up-against the cap and must get creative each year to stay at the top and as long as Josh Allen stays healthy that's where I expect them to be.
The 88th annual NFL draft scheduled for April 27th– April 29th this year in Kansas City outside Union Station. While it seems everything is in Kansas City, that's true as the Bills play again in Kansas City the 2023 season with how the schedule has fell.  The Bills haven't had Kansas City at home with a full crowd in a long time and come playoff time the Chiefs always are in position to host something the Bills need to strive for.
The Bills will enter the draft with six draft selections.
Round 1: Pick 27
Round 2: Pick 59
Round 3: Pick 91
Round 4: Pick 130
Round 5: Pick 137 (From Arizona)
Round 6: Pick 205
The following table represents a trade value chart. The Bills head into the draft picking late in the first round and having an extra sixth round pick. The Bills will be limited in what they can do but they'll be flexible. I can see the Bills trading up as the roster is pretty much set and difficult to make the roster or even trading down to add some younger contracts to the books. I hate to play both sides here, but either are options I could see.
Example – Should the Bills want to trade up for someone they like that's falling down the draft board; Pick 27(680) and Pick 91 (136) would net you 816 points which should be good enough to trade up to 20th overall with Seattle.  Sending your first and third round pick to move up five spots would have to take a special player for Beane to consider it but as we know he loves making his deals.  This year, I think the Bills should be trading down in the middle rounds to acquire more draft selections to fill out the roster.
Table below:
For purposes of this mock, I'll try to draft based on whom I think the Bills staff will select, mixed with need, and who I may want. The Bills are allotted thirty pre-draft visits and without COVID restrictions, the Bills and every NFL team can get back to having private workouts, and face to face visits. Every year three or four players will come from this list. Below is a list of draft prospects who have had some sort of contact this spring that have been confirmed. The Bills did a good job, patching a few area's of need in free agency to allow them to take the best player available.
On to the Mock!
The Bills are set to pick 27th overall. Though I don't anticipate them trading up unless someone they love falls.  Picking 27th does have its advantages.  Teams picking in the early second generally like to trade up to the late first to acquire a player that has a fifth-year option.  All first-round picks have fifth-year options whereas, rounds 2-7 are four-year contracts.  The Bills could slide back to the early second and acquire another day two draft selection to help fill out the roster. For purposes of this mock, I won't be predicting any trades, although I would love the Bills to trade down to around 34 and acquire an extra early third round pick.
1st Round – (27th Overall)
Jalin Hyatt – Wide Receiver – Tennessee – 6'0 176 lbs.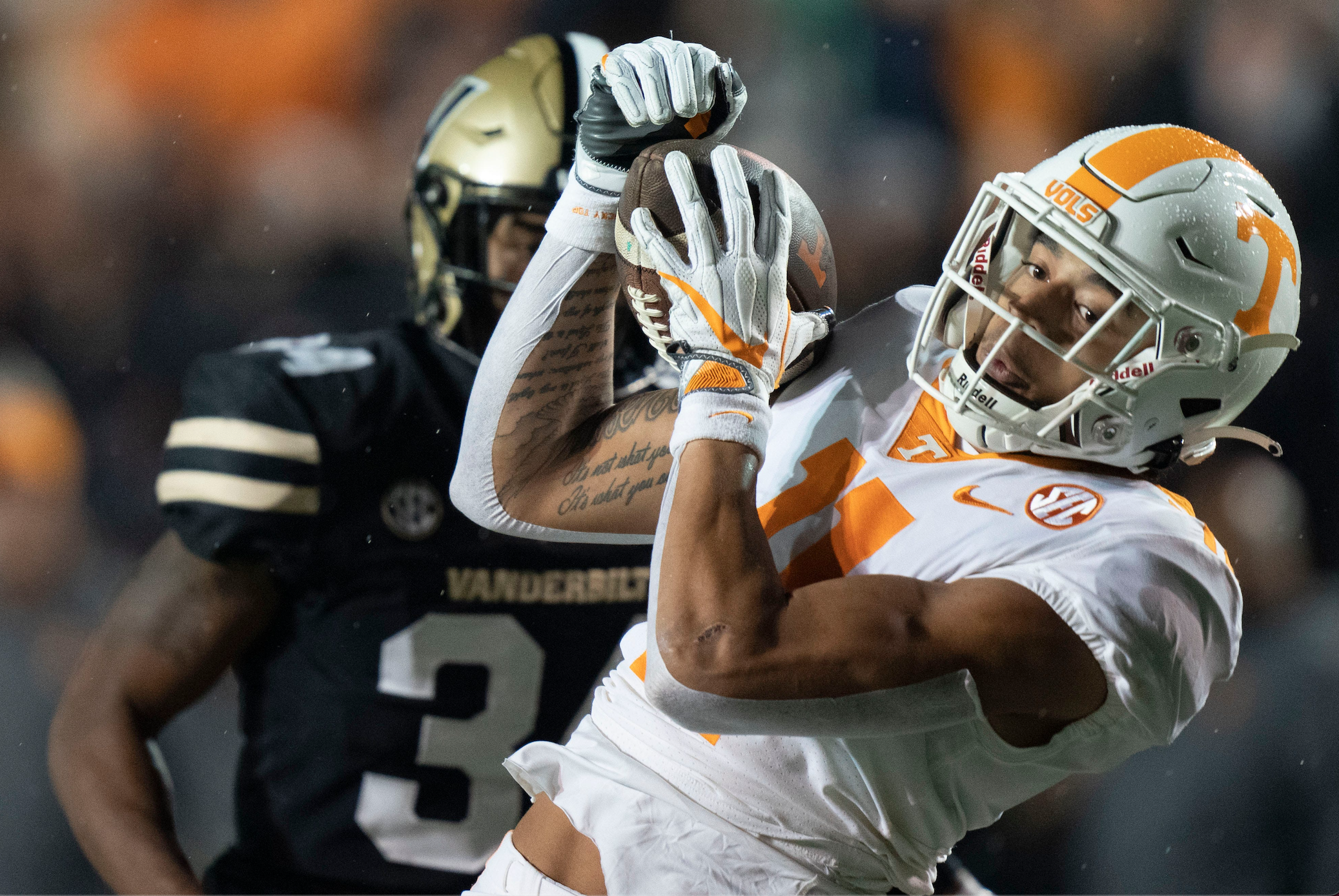 The Buffalo Bills select receiver Jalin Hyatt with the 27th selection of the first round in the 2022 NFL draft. The selfish part of me wants the Bills to load up on receivers with speed and just keep giving your stud quarterback Josh Allen weapons.  The college game is filled with receivers and Beane will have to remain diligent in adding speed throughout this draft. 
It's no secret the Bills lacked weapons on offense as the season progressed and played high powered offenses.  The Bills were so desperate for big plays they brought back John Brown late last year. Isaiah McKenzie wasn't the answer even though Sal Cappaccio tried telling everyone he was at the last training camp. 
Drafting Hyatt would allow the Bills to play a little less "hero" Josh Allen ball and have a vertical deep threat that allows Stefon Diggs to work underneath as he gets older.  Gabe Davis is unreliable and on the last year of his deal.  The Bills could use their version of "Devonta Smith" from the Eagles in this offense.  Hyatt caught 67 passes last year for 1,215 yards and 15 touchdowns playing the best conference in the country, the SEC.  Hyatt's season earned him the Biletnikoff Award as the nation's top receiver.
The Bills did add some depth to the receiver room this off-season with Deonty Harty and Trent Sherfield. However, I see them more as secondary receivers much like the Kansas City Chiefs do… stockpiling their back-end receiving depth chart with speed… anyone on any given play can get deep and hurt you… something I think the Bills are looking to bring to the table. 
Hyatt is a long slender receiver with 4.42, 40 yard dash speed and will make any offensive coordinators job easy.  Hyatt will be able to learn under Diggs and be able to allow Diggs to work in the slot more or get Gabe Davis off the field in crucial catch situations. Davis had a drop rate of 6.4% and catch-rate of only 56%.  With Hyatt's top end speed, the run game will see smaller defensive boxes which will open up more possibilities for Josh Allen. 
Hyatt runs effortlessly and looks like he's not a top speed with his long stride and crisp route running.  Hyatt is a capable run blocker and can get open against zone or man coverage.  Some weaknesses of Hyatt are that Tennessee was creative and schemed ways to get Hyatt open in space, something that Bills offensive coordinator, Ken Dorsey wasn't the best at in year one. 
Hyatt has a lean frame and sometimes is knocked off course with press coverage. But the NFL over the past few years has plenty of receivers, specifically out of the SEC conference and his size that are able to add on a bit of muscle and produce at a high level on the outside.  "When you have someone who can run like Hyatt, you get explosive catches, but it also really benefits your running game because safeties can't get involved as much.  He reminds me a lot of watching Will Fuller when he was healthy." – one Director of Scouting for an NFC team said.  The Bills kicked the tires on Will Fuller a few years back, but he was injured.
Hyatt averaged 18.9 yards per catch last season and most notably 'showed out' during the big games. When Hyatt faced off against Alabama and Nick Saban's vaunted defense, Hyatt had six receptions for 207 yards and five (yes five) touchdowns.  
"Really most of the meetings I've been to, we definitely brought up the Bama film." Hyatt said.  "They love talking about it. But I think the reason why they bring it up is based off what we did. How we game-planned, what we did, what type of plays we ran and what he hit them with.  They were very impressed. My film speaks for itself. A lot of good things in there."  Hyatt doesn't lack confidence, and in this league, you need to be an Alpha to be a successful receiver.  After Hyatt's Pro Day on March 30th, the feedback he received during meetings with teams has been positive, some think he can go in the top 25 of the draft.  "I've been talking to a lot of teams, and not only that, I have a bunch of top-30 visits coming up.  So, I'm going to be everywhere, but definitely I've been hearing good feedback.  I'm just excited about the process and what's next.  We'll see what happens in the future." Hyatt said.
When asked about the Buffalo Bills, Hyatt glowed.  "Josh Allen has weapons, he has Stefon Diggs, he has Gabe Davis.  If I ever had the chance to go there and be in that slot role and do something for them, wearing it out for sure." Hyatt said.  "Just seeing on film what he can do with his throwing ability I would open it up for him if that's what they want me to do.  If I have to move safeties for Diggs or Davis, I will do that for sure, whatever they want me to do, but Josh Allen is one of the best quarterbacks in the league and if I ever got to experience that it would be fun."
While the Bills have other immediate needs, when it comes down to it you've got to score points in this league. Sometimes you need to have long drives and sustain clock, other times you need make a splash play to allow your defense to go rush the passer.  Hyatt would allow the Bills a lot of flexibility in the receiving room and give Josh Allen a much needed offensive weapon.
Other Possibilities (Round 1)
*List includes a list of second round targets the Bills could go after depending on spot Bills end up selecting.
Darnell Wright – Offensive Tackle – Tennessee – 6'5 333 lbs.
The Bills spent a lot of time in Tennessee scouting this fall, and one potential add in the first round would be offensive tackle Darnell Wright, who the Bills also had in on a pre-draft visit.  The Bills offensive line was poor in 2023, a better pass blocking than run-blocking unit.  The Bills only brought in one addition in Connor McGovern from Dallas in free agency to play guard.  Spencer Brown is coming off a back injury and played poorly at right tackle. David Quessenberry was brought back along with most of the offensive line for competition, but the Bills aren't tied to Quessenberry or really anyone outside of Dion Dawkins on the offensive line. 
Wright is a big right tackle prospect who uses his size and power at the next level finishing off blocks and plays with a nasty streak, something Beane has typically looked for at right tackle in the past, trading up for Cody Ford.  Wright has the ability to play guard, something the Bills covet with versatility.  At the combine Wright showed off his athleticism with an impressive 5.01, forty-yard-dash at 6'5, 333 lbs.  With a 29" vertical, Wright was able to back up his film with impressive combine numbers. 
One of the best edge-rushers in the draft Will Anderson Jr out of Alabama was matched up with Wright often in their 2022 meeting. Wright went toe-to-toe with Anderson and was able to stop Anderson all day.  Wright has the ability to drive-block very effectively, something Bills offensive line coach, Aaron Kromer covets.
Wright is consistently moving his feet and will be a great fit in the Bills zone run scheme.  Wright moved from left tackle to right tackle this past season and really has elevated his draft stock.  General Manager Brandon Beane has spoke very highly recently about Spencer Brown and his ability to be the Bills right tackle, but Beane often keeps everything close to the vest.  Wright started an impressive 42 games over his career at Tennessee, which is a trait that Beane looks for. In 507 pass blocking snaps, Wright only allowed six quarterback hurries and eight pressures with no sacks in his 14 games.  If there is a run on offensive tackles Wright will be a late round pick.  
O'Cyrus Torrence – Offensive Guard- Florida – 6'5 330 lbs.
It's pretty simple for me this year, if the Bills don't draft a receiver in round one, the only other position I want the Bills to take here is offensive line.  O'Cyrus Torrence would be the perfect guard to pair with newly acquired free agent McGovern.  Ryan Bates, David Edwards, and Ike Boettger provide really solid depth on the offensive line and the Bills may have brought them all back and added Edwards to not draft guard in the early rounds, but I feel those players are best suited for reserve roles or platooning.
Edwards knows the system and may be here to help teach Kromer's system whom he played for in Los Angeles to any newly acquired young prospects.  Torrence has the prototypical size to play NFL guard and is an extremely powerful run blocker who didn't commit a penalty in 2022, something that really irks McDermott and most coaches for that matter. 
According to PFF, Torrence was a better run-blocker at the collegiate level which is something the Bills may want to balance out on the offensive line with McGovern being a significantly better pass-blocker in the NFL than run.  The Bills may be interested if Torrence fails into the mid-second round which they haven't been shy about trading up there as they did with both Dion Dawkins and Cody Ford.  
I believe offensive line should be a priority in the first or second round as the Bills have allocated too much draft capital and free agent money in years past to the defensive side of the ball. And those who played Leslie Frazier's "bend but don't break" defense, which kept their own high powered offense off the field for far too long.  
"I'm the most dominant interior offensive lineman in the draft, and I feel like any team that gets me will get a Day one starter and someone who is ready to play." Torrence said via Tom Pelissero of NFL Media. "Somebody who is going to take it like a pro and give it all you got." 
Torrence would be a perfect fit for Aaron Kromer who loves those big bodied guards with a nasty streak that can pull, and get to the next level and zone-block in the run game, something the Bills may do more of with one-cut running backs like James Cook, Hines and even Harris who was a one-cut, downhill runner for New England. 
Dalton Kincaid – Tight End – Utah – 6'4, 246 lbs.
While I'm not a fan of drafting a tight end in round one, I'm even less of a fan of drafting a linebacker in round one.  I think of this selection as a pass catcher. If the Bills don't draft a receiver or an offensive lineman, I wouldn't be opposed to Dalton Kincaid. 
Tight End is one of the deepest classes in most recent years, so the Bills may address this later in the draft. However, Kincaid is compared to by some NFL analysts as a Zach Ertz clone, who the Bills were rumored to be trying to trade for in years past.  Kincaid is an excellent route runner and able to use his speed to create mismatches and come down with those contested 50/50 balls.  Kincaid wouldn't be able to work in-line as a tight end, something the Bills may need with no depth at the position and Dawson Knox being here. 
Kincaid finished the 2022 season with 70 catches for 890 yards and 8 touchdowns.   Outside of Dawson Knox, the Bills just have Quintin Morris and Zach Davidson on the roster.  The Bills jumped the gun last season by giving Dawson Knox a contract extension paying him for his touchdowns the previous season which are highly volatile from year-to-year.  Knox will be paid like a top six tight end as soon as 2024, and a top 10, tight end this season.  Knox lacks concentration and separation ability and Kincaid would be a much better fit within the offense. 
The Bills may like their tight end to be able to block a bit, so we'll see what they do at the position early in the draft or late.  "I think I'm just one of the best pass catchers there is in the draft, not just at tight end but everyone."  The Bills could use a sure-handed pass catcher that they can count on because outside of Diggs they don't have anyone they can count on now that Beasley is gone and past his prime.  As defenses get smaller to adjust to offenses, I think you'll start seeing teams go back to more traditional two-tight-end sets and be able to try to combat defenses with smaller defensive backs on the field.  Having Dalton Kincaid on the Bills roster opens up a lot more possibilities for offensive coordinator Ken Dorsey with personnel groupings.
Jordan Addison – Wide Receiver – USC – 5'11, 175 lbs.
Jordan Addison transferred from Pittsburgh in 2021 where he racked up 100 receptions, 1,593 yards, and 17 touchdowns and in his 2022 season at USC, Addison had 59 catches, 875 yards, and eight touchdowns. Another former Biletnikoff award winner, this time from the 2021 season, Addison has been considered one of the best receivers in a deep class for quite a while. 
Addison ran an official 4.49 second 40-yard dash at the combine.  "He doesn't have ideal measurables, is a lean-framed guy and has short arms, but he's got deep speed and he tracks the ball beautifully." ESPN analyst Todd McShay said.  Addison is able to play outside and inside, he's an outstanding route runner and has speed to get over the top. 
The Bills added some speed this off-season with Deonte Harty and Trent Sherfield to the receiver room but still could use one more receiver that can get over the top and stretch a defense. "Just what I can do. I can come to a new system perform really well early.  I can play any position on the field. I can run any route, intermediate, shallow or deep." Addison said after his pro day.  When the rain came down at his Pro Day, Addison said with a smile, "now I can really show them what I'm about." 
At the next level, like most of these late first round receivers, Addison will have to work on his frame and add a bit more muscle. Addison won't be needed to step into an offense and be a number-one receiver just yet, learning under Diggs and fine tuning his ways to get separation will only help at the next level.  Offensive coordinator Ken Dorsey will have to get creative, stacking Addison and putting him in motion to help Addison get off the line early, but once he's there he's able to gain separation quickly and get open by running crisp routes.
Trenton Simpson – Linebacker- Clemson 6'2, 235 lbs.
The Bills could also potentially go the linebacker route, which I hope they don't, because in today's NFL they just simply don't make enough plays unless you are letting them rush the quarterback, a tactic that is an unknown with Sean McDermott now taking over the defensive reins.  In this case, I think the Bills would be interested in Trenton Simpson. 
With the loss of Tremaine Edmunds, the Bills now have a gaping hole at middle linebacker, but that was under Leslie Frazier's system.  Could McDermott get a little more creative by moving players around pre-snap? Only time will tell as the Bills have pro bowl linebacker Matt Milano, but outside of that, an unproven third round, 2022 selection in Terrel Bernard.  Bernard has a lot to prove and drafting a linebacker this early could block his way to seeing regular snaps. The Bills did bring back Tyrel Dodson and signed safety Taylor Rapp, who in Los Angeles played many snaps at big nickel. 
If the Bills pass on linebacker early, I could see them bringing a couple older veterans like Zach Cunningham into training camp (signing them after the draft to avoid hurting their compensatory draft picks).  Trenton Simpson is a good player and pairing him with Matt Milano would create a dynamic and athletic linebacking core.
Simpson has incredible range and roams sideline to sideline and can help in coverage as well.  Simpson doesn't miss many tackles and uses his 4.43 forty-yard-dash speed to close quickly.  At Clemson, Simpson played inside and outside linebacker positions and played both very well. 
Over the past two seasons at Clemson, Simpson amassed 138 tackles, eight and a half sacks, and two forced fumbles.  With Simpson's speed he's able to close and cover tight windows and with the NFL having many quarterbacks that can run, Simpson is an excellent spy being able to keep up with them and dash across the field to make tackles.  With Simpson's traits as a spy and pass defender he should go in the top 40 of this draft and one of the first few linebackers taken.
On the radar: (WR) Zay Flowers, (WR) Josh Downs, (DE) Adetomiwa Abebawore, (DT) Mazi Smith, (OT) Dawand Jones, (S) Brian Branch, (DE) B.J. Ojulari, (TE) Michael Mayer, (OT) Cody Mauch, (LB) Nolan Smith
2nd Round – (59 Overall)
Joe Tippmann – Center/Guard – Wisconsin – 6'6, 313 lbs.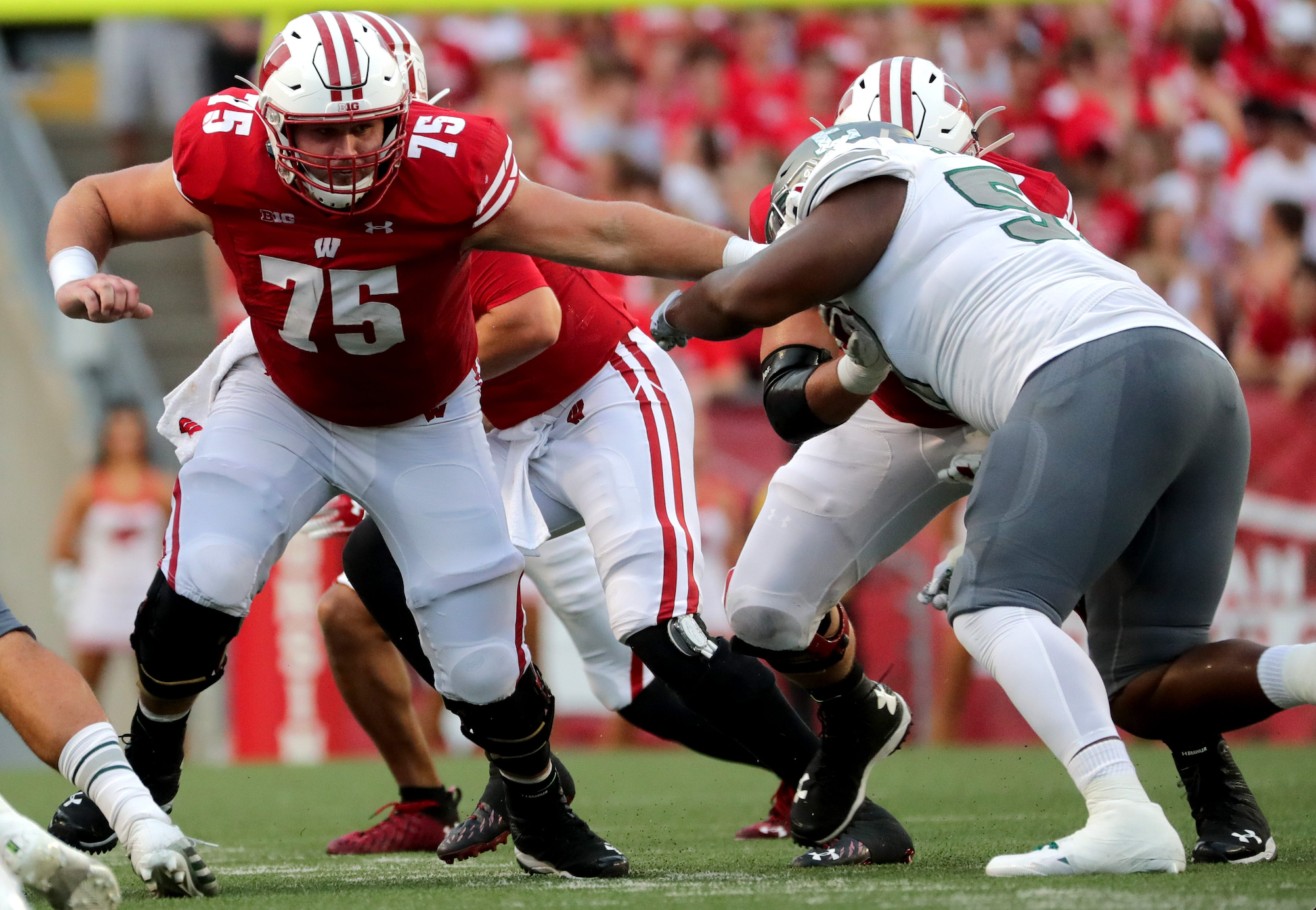 With their second round selection, pick 59th overall the Bills select, Center/Guard Joe Tippmann from Wisconsin.  Center Mitch Morse has been a great 2019, free agent signing for the Bills but is 31 years old this year and has suffered many concussions over his career (one more and he could be out for an extended period).
Morse has missed seven games over the past four years with the Bills.  While the Bills have Morse contracted for two more seasons at a pretty hefty $11.36 million salary, it's time to start grooming his replacement who can play guard and then transition into their starting center for the next decade (much like the Bills did with Eric Wood in 2009). 
The Bills guard depth chart is pretty full, but it's because there's no real answer at right guard currently.  With Connor McGovern signed and expected to start at left guard the Bills have an open competition at right guard between Ryan Bates, Ike Boettger and David Edwards.  Drafting Tippmann not only provides your center of the future, it also solidifies your guard spot for the 2023 season. 
The Big 10 consistently churns out stud NFL offensive lineman and when watching Joe Tippmann, you'll see flashes that he could be a cornerstone offensive line piece for any NFL team.  Tippmann started the past 23 games for the Wisconsin Badgers at center. 
At a whopping 6'6, 313 lbs., Tippman was constantly praised through the pre-draft process with his size, strength, and athleticism. However, one of Tippmann's best strengths is his communication skills which is vital to play center at the next level. Tippmann played over 1,400 snaps at Wisconsin and only allowed one sack in pass protection. Tippman also enjoys being able to be nasty in the run game. 
Bills offensive line coach Aaron Kromer is likely salivating at the chance to work with Tippmann.  Tippmann possess rare quickness for such a big-man and gets off the snap very quickly and is able to accelerate up field and get to the next level tracking down linebackers in space.  In a zone-blocking scheme, Tippmann is able to flip his hips quickly and get sideline to sideline.  Tippman is able to get out in space and pull and seal off outside runs, something the Bills ask often on designed Josh Allen runs. 
Imagine having Tippman lead the way for Josh Allen on crucial plays in big games.  With Tippman's length and size, he's able to gain leverage and lift defenders with force from block-to-block. An important trait for centers is their ability to help and Tippmann has a natural ability to be able to have the awareness to push his weight and arm onto adjacent defenders and wall off any incoming blitz attempts… something that is taught at the next level. 
Wisconsin offensive line unit does a great job at preparing these kids for the next level.  Tippman has all the tools to be the first center picked in the 2023 NFL Draft and can play center or guard. However, with his IQ and awareness, he's going to be decade plus starter at the center position once he's given the opportunity. Tippmann is projected to go anywhere between the late first and second rounds in the NFL draft.  The Bills may need to trade up if they don't secure him in round one, something that Brandon Beane has done before for offensive lineman in round two of the NFL draft.
Other Possibilities: (Round 2)
Luke Wypler – Center – Ohio State – 6'3 303 lbs.
Should the Bills miss out on Tippmann in Round 1 or 2, I could see them having interest in Luke Wypler out of Ohio State.  Wypler was a two-year starter for The Ohio State Buckeyes and was a big part of their spread offense, which is something the Bills aren't afraid to use with Josh Allen at the helm.  Wypler also has the ability to pull from the center position and do a lot of the same things the Bills ask of Mitch Morse.  When on the move Wypler is able to use his quickness to help himself gain leverage.
Wypler likely needs time at guard before transitioning to center, while Tippmann has the ability to be able to start at either spot right away.  Wypler is a former wrestler and that's a trait that McDermott loves, being a former one himself.  McDermott loves the discipline a wrestlers have, and he believes that helps them at the next level. 
According to one anonymous NFL scout, "Wypler has sound technique and consistently looks for additional work in pass protection.  He is rarely off-target with his snap.  Additionally, he has good feet and a stout base, he has a lot of potential. He'll be even better if he can learn to hold blocks on the move and improve his balance." 
When asked at the combine about his performance versus Georgia in the College Football Playoff Semi-Finals.  "This game is all about competition and when you play some of the best defensive lineman in the country and we held our own and excelled, that factored into my decision to turn pro." Wypler said. 
When asked about his pre-draft visit with the Bills, Wypler said; "They just have you drawing up defenses, plays that kind of thing, kind of just double checking and make sure you know your things and all that's gone well for me."  A former All-American wrestler, likely had a great interview with McDermott and staff. "I'm excited to see wherever I get drafted and whatever a team wants to do with me.  I'll play any position. If they want me to play kicker or quarterback, I'm there. So, it doesn't matter what the duty is. I know I'm going to give it my best." 
Luckily for Wypler, the Bills won't be needing his services at quarterback or kicker but appreciate the suggestion.  Wypler likely fits in really well with the Bills culture and locker room. He's willing to try anything and be a good teammate, even going up on stage at a local comedy club participating in open-mic night a few times.  The Bills could find themselves sitting at pick 59 in the second round and selecting Luke Wypler, not being in any rush to get him to play center and it's not the end of the world if it takes a half-of season or more until he captures a guard spot, as coach McDermott typically doesn't let his rookies play like other coaches around the league do.
Marvin Mims – Wide Receiver – Oklahoma – 5'11, 183 lbs.
 If the Bills pass on receiver in round one, an option in round two who I like is Marvin Mims. Speed, speed, and more speed.  The Bills need to create offensive mismatches and allow Josh Allen options to get the ball to guys in space. The Bills weren't very good in 2022 in yards after the catch, hence the Bills adding Deonte Harty and Trent Sherfield to the mix this season. With Gabe Davis only having one year left, and Stefon Diggs getting older and closer and closer to a "diva" receiver meltdown, the Bills would be wise to get another young receiver into the mix to not only help in certain situations this year, but groom for the future. 
Mims had his best collegiate season in 2022 for the Oklahoma Sooners posting 54 catches, 1083 yards, and six touchdowns.  Mims is an explosive play maker with game breaking 4.38, forty-yard dash speed. Mims is able to work all three levels of the field using his speed and athleticism to rack up yards after the catch. Mims will be able to help take a lot of pressure off Diggs.  Despite being smaller in stature, Mims competes well above his weight class and is a tough run blocking receiver, he's able to adjust well to zone and processes coverage well. 
Mims is never going to be a wideout one in the league but with his field stretching ability can see a nice career as a second option in the passing game, one which will flourish with Josh Allen under center.  Some scouts compare him to a Darnell Mooney which is something the Bills were looking for last season when they brought back John Brown on his last legs. 
Having someone that can get vertical consistently and not stack the boxes against Josh Allen would be huge for this Bills offense.  Mims will need some fine-tuning at the next level as shared by his own comments at the NFLL Combine.  "Oklahoma didn't ask me to run this technical route tree. We didn't have those routes in.  But I mean, I ran routes. I'm a receiver. I run routes, I have a trainer. I run routes with him, all types of stuff.  Some practice tape at Oklahoma, especially in coach Riley's offense, we have comebacks and all that type of stuff.  In coach Lebby's offense, I just wasn't asked to do it."  In the 2023 draft class, Mims had the sixth highest depth of target, being targeted on 20+ yard throws, 30 times which he turned into 525 yards and 440 yards after the catch.
Darnell Washington – Tight End – Georgia – 6'7 264 lbs.
Earlier in the mock draft I had the possibility of the Bills taking one of the better pass catching tight ends in round one, but with Knox on the roster, the Bills would likely want their 1B, tight end to be able to help in the run blocking game. At 6'7 and 264 lbs., Washington is seen more of a project tight end but would be able to see the field right away with his blocking ability.  Washington is an excellent run blocker and very good in pass protection.  Last season the Bills had to have an extra offensive lineman in (usually Bobby Hart, a Section 135 hero, when he was often announced tackle eligible), but, by doing so it took one less pass catcher off the field. While we never got to see a Bobby Hart touchdown, having a pass catching tight end that is also a freak in the run game will open up more opportunities for personnel for Ken Dorsey. 
With Knox often split out wide or in one of the slots, Washington will be able to be in-line on two tight end sets.  The former Georgia Bulldog enters the draft without a big receiving resume, much like Knox.  In Washington's three seasons at Georgia, he caught just 45 passes for 774 yards and three touchdowns.  Washington's role on Georgia wasn't asked of him to go out and catch passes, something he's very capable of doing.
Washington was essentially an extra offensive lineman who is extremely athletic and able to catch passes when called on.  Washington was frequently asked to match up with defensive ends in one-on-one situations and even held his own against likely top five selection Will Anderson from Alabama. 
The Bills would be able to use Washington in the red zone, where many of the roster is on the smaller side at receiver.  When the Bills get in the red zone it's really hope Diggs gets open, Josh Allen running, or hope Knox doesn't drop it.  Adding Washington allows the Bills to do so much more with their receiving grouping on screens and the quick yards after catch passing game.  At 6'7, Washington ran a 4.64 40-yard time and will just be a freak in the open field should he get the ball at his size.  Washington had the fifth-highest rate of in-line snaps in the draft class.  One anonymous NFL scout said "Washington is a home run swing at the tight end in this draft class. Players with his size and athletic ability do not come around often.  It may take a year or two before Washington isn't so rough around the edges, but he has all the tools to be a Pro Bowl tight end."
Jordan Battle- Safety – Alabama – 6'1 206 lbs.
The Bills were able to let safety Jordan Poyer test the market, and ultimately the league didn't bite on a 32-year-old safety who was beat up last year and riddled with injuries.  Poyer came back on a two-year, $12 million deal which likely closes his career in Buffalo.  Micah Hyde is also coming off a serious neck injury himself, only has one year left on his contract and also 32 years old.
The Bills were able to bring in Taylor Rapp in free agency and while he may be a long-term play if he fits this season, he's only signed for a one-year deal.  When Hyde and Poyer weren't together last year, the secondary had a bunch of issues on the back end.  The Bills currently don't have a fourth safety on the roster.  Damar Hamlin's situation is unknown and even prior to last year's horrific injury he wasn't good at all. 
The Bills need to look towards the future at safety and Jordan Battle could be their target.  Battle earned first-team All-SEC honors and a couple of All-American votes recording 71 tackles, two pass breakups and an interception last season.  Battle ran a 4.55 40-yard dash at the combine and one AFC anonymous scout said "He's really good in coverage. Ball-hawking safety who tracks the ball naturally. Pretty willing tackler as well." 
During his Alabama career Battle returned three interceptions for TDs, had 10 pass breakups, one sack, 252 tackles and a fumble recovery.  Battle didn't have a ton of stats at Alabama, but Alabama runs a pro-style defensive system and is ready to walk into the NFL and see snaps right away. Battle is versatile in pass coverage, playing inside and out and has sound technique as a downhill tackler.  Battle can process quickly and react with his athletic instincts.  Battle is better suited to play strong safety at the next level and has the talent to be a long-time starter in the league.  Battle likes to model his game like Derwin James of the Los Angeles Chargers.  "I like to watch some of the safeties in the league.  I like to focus on the current greats like Derwin James. I like his game, how versatile he is in the NFL. I'd like to focus on studying what they do, how they read quarterbacks, how they run the alley on a run game, or how they play the deep ball in the deep part of the field."  Battle said.
Gervon Dexter – Defensive Tackle – Florida – 6'6, 310 lbs.
Another sneaky need for the Bills is at defensive tackle.  Ed Oliver is on the last year of his deal, as is Tim Settle. DaQuon Jones is only here till 2024 and is a good extension candidate. The Bills never got the consistency from Ed Oliver they expected after using such a high first round selection.  The Bills would be OK for 2023 at defensive tackle bringing back Jordan Phillips, but there's really no long-term option at the position. 
As a junior, Gervon played in 13 games in 2022, notching 55 tackles, four for loss, with another four sacks.  Dexter is extremely versatile and can play any role along the defensive line, something that McDermott and staff covet.  Using his length, Dexter is able to get a great first step off the line and gets a good bit of momentum out of his stance and explodes into contract. 
During the NFL combine Dexter showed off his athleticism with a 4.88 40-yard dash at over 300 lbs.  Dexter brings a very high motor in pursuit and chases plays all across the field.  He's a high-energy competitor who can hit a second gear quickly.  A lot of his traits match up with McDermott culture and would be a good fit in the locker room.  Dexter fits best as a 3-tech in a 4-3 alignment and is a scheme-versatile defensive tackle prospect with upside, he'd likely come into the NFL as a rotational piece to start, but that's exactly what the Bills ask of their front-four.  Dexter is a constant learner and loves studying film.  On the radar: (LB) Drew Sanders, (LB) Noah Sewell, (LB) Jack Campbell, (CB) DJ Turner, (DT) Siaki Ika, (DT) Tuli Tuipulotu, (DT) Keeanu Benton, (TE) Sam Laporta, (OT) Donovan Jennings, (C) Olusegun Oluwatimi.
         3rd Round – (91st Overall
Byron Young – Defensive End – Tennessee – 6'2 250lbs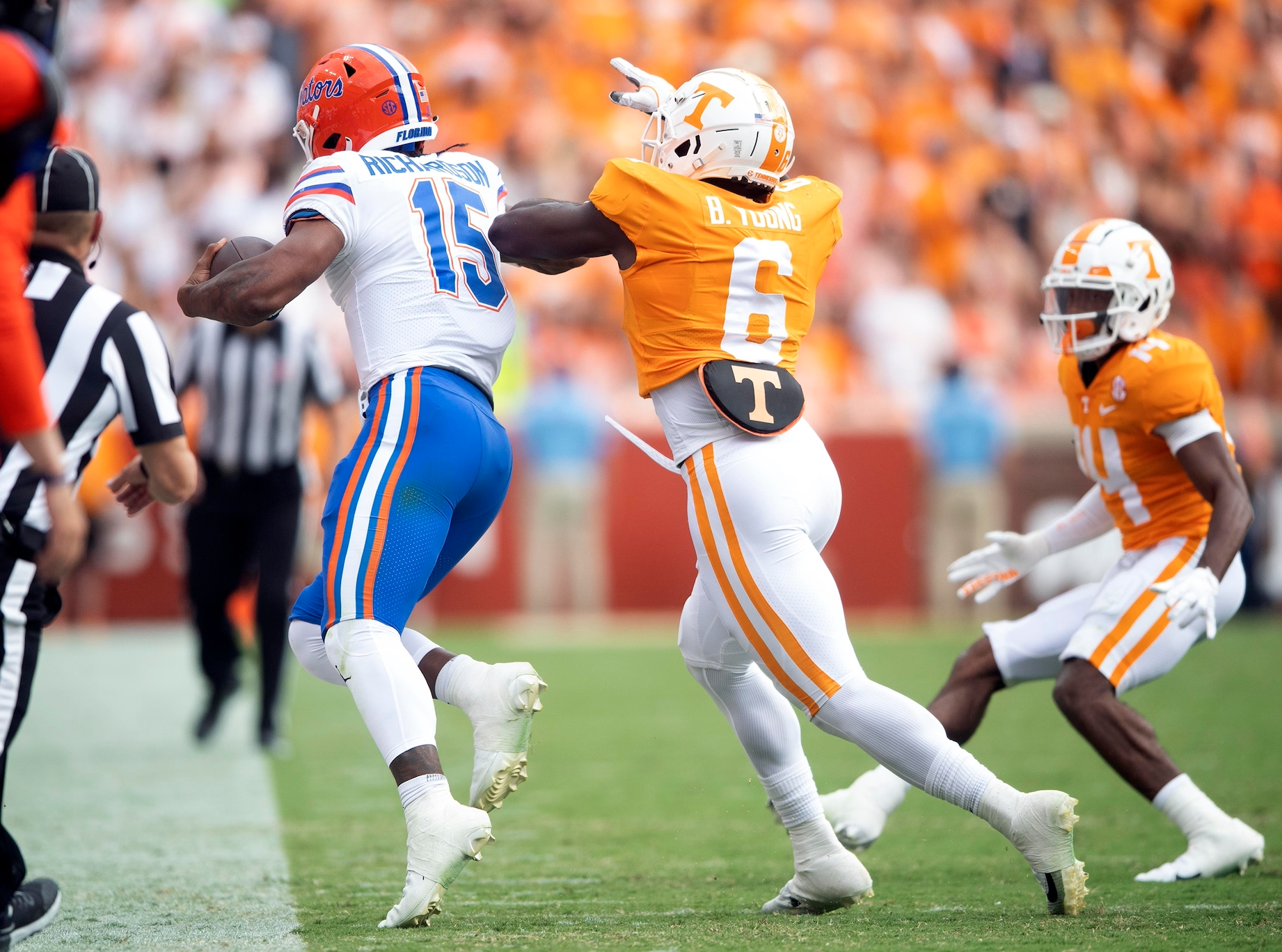 With the 91st overall pick the Buffalo Bills land some edge help with Byron Young from Tennessee. With Von Miller coming off an ACL injury and likely not ready until October or November, the Bills really need help at getting to the quarterback.  After all the assets plugged into the defensive line ,whether it be draft capital or free agent money, the Bills find themselves needing big steps from a few key rostered players. 
Von Miller is 34 years old and when he went down last season, the Bills weren't able to sustain any pressure using their front four.  Greg Rousseau and Boogie Basham are going to need to take big steps in year three for everyone to believe that Beane is able to successfully pick defensive lineman.  A.J. Epenesa has been inconsistent at times and is on the last year of his deal.  The Bills brought back Shaq Lawson on another one-year-deal to help in run support.  While I thought it was an option for the Bills to bring in another aging defensive end to help bridge the gap before Miller comes back, they haven't.  Melvin Ingram and Justin Houston are still successful pass rushers in this league that bounce around from playoff team to playoff team and produce sacks in key pass rushing situations.
This leads us to Byron Young, an explosive edge defender, however, still learning how to play this position.  After graduating high school, Young didn't play football for 18 months, working as an assistant manager at the Dollar General, before trying out at a Georgia Military College where he produced seven sacks, and was rated a top-15 overall transfer candidate.
Young transferred to Tennessee and right away started 8 of 11 games and had 11.5 tackles for loss and 5.5 sacks in season one with the Vols.  As a senior, Young led the team with seven sacks to go along with his 37 tackles and 12 for loss.  "He really appreciates every second he's on the field and our coaches would love that.  He probably ends up standing, but I think he'll be better with a hand in the ground." One AFC regional scout said. 
At 25 years old Byron Young could slide down the draft because of his age, but the Bills would be wise to get a mature, pass rusher in the late third round.  If Young could come in and be a sponge to one of the greatest pass rushers ever in Miller, the Bills can bring Young along slowly in the defensive rotation. Young played both the left and right side in the defense and also rushed from the inside, using his explosive athleticism and competitiveness.  Young is capable of causing chaos in the backfield.  Young can win with speed or power and can even drop into coverage because he's so athletic.  Young projects as a designated pass rusher to start his career in the league but has the potential to take a starting spot early in his career.  With good coaching, Young could be an absolute force in the pass rushing game and with his relentlessness in practice should impress coaches right away.
At the Senior Bowl, Young was happy he was given the opportunity to learn as much as he could "Oh yeah most definitely, especially playing the run.  One of my biggest things I wanted to show the coaches and the scouts my ability to set the edge and run." Young said.   In the game Young had two tackles and a quarterback hurry which led to a interception returned for a touchdown.  "So I definitely feel like I got better there just listening to the coaches and seeing the improvement on the field was amazing." Young said.
Other Possibilities: (Round 3)
Jartavius Martin – Cornerback/Safety – Illinois – 5'11, 194 lbs.
Jartavius Martin is an option for the Bills in the third round, should they want to add depth behind Jordan Poyer, who is on a two-year deal.   Martin is a versatile cornerback and safety prospect with the size and traits to play nickel or as a deep safety.  Martin ran a 4.46, 40-yard-dash at the combine and had an impressive 44 inch vertical.  In 50 games for Illinois, he totaled 225 tackles, 10.5 for loss, seven interceptions, 22 passes defenses, and three forced fumbles.  Martin is NFL ready with his size and length and with his solid footwork has the ability to come in right away in specific packages. 
Martin isn't afraid to tackle and uses his great closing speed to diagnose run plays from 10-15 yards away.  Martin needs to work on staying with his receivers on deep balls and work on his lower body strength and balance when making tackles on crossing routes.  Martin wouldn't be needed right away and has the luxury of learning under Jordan Poyer.  The Bills haven't done a good job at preparing for life after Poyer and Hyde, but perhaps Martin, a mid-round selection will do just that.  Martin primarily played in the slot last season and missed only seven tackles on 129 pass attempts.  Martin's goal at the Senior Bowl is to prove he can play anywhere on the back end as he's logged 851 snaps at outside cornerback as well.
Sydney Brown – Safety – Illinois -6'0 200 lbs.
Should the Bills want more of a traditional safety and not a jack-of-all-trade, look no further than fellow Illinois' Jartavius Martin teammate in Sydney Brown.  Brown has the potential to be a three-down player at the pro level.  In his senior season, Brown had 43 tackles, seven passes defended, six interceptions and one touchdown.  At the combine Brown was able to help his stock running a 4.48 40-time which ranked fourth among safeties.  "I'm a confident and versatile player, I can play in the box, I have natural flow for the line games in front of me like GT,GY whatever concepts you're going to throw at me.  I can play in the post, I can play deep half, I can play curl flat, whatever you need I can do and just rely on that with confidence. I trust my instincts."  Brown said at the Combine. 
The Ontario native says one of the NFL players he likes to watch and study is Jordan Poyer.  "I like how he triggers; he trusts his instincts and he moves downhill fast, he's a ballhawk as well, he can go get that ball, I respect his game and what he's been able to build there in Buffalo." Brown has a high football IQ and is a very active communicator before and after the snap.  He is often seen directing traffic and helping line up his teammates in the pre snap game.   Brown is seldom fooled by misdirection or play-action passes. Brown was used more than Martin in the blitz game, something that Poyer does for the Bills often.  The Bills could have their choice between two very good defensive backs from the same school in round three and it will all depend on what type of traits they want back there and who they want to groom.
Jayden Reed – Wide Receiver – Michigan State – 5'11 192 lbs.
Jayden Reed is an undersized receiver who just wins contested catches and has all the tools to grow into a complete receiver.  Once Reed reaches top speed, he's able to threaten vertical routes from both the slot and outside.  Reed uses his body control to contort his body and find the ball.  Reed has one of the better ball-tracking skills in the draft and uses his strong hands to finish consistently.  Reed met with the Bills at the Combine and Reed told reporters he's a big Stefon Diggs fan.  "I love watching Stefon Diggs. That's a receiver I've looked up to for a long time since he was at Maryland."  In Reed's final two years at Michigan State after transferring he produced 1,026 yards and 10 touchdowns while averaging 17.4 yards per catch and added five more scores in 2022.  At the Combine, Reed routinely was electric torching opposing defensive backs during one-on-one practice reps.  "I love the deep ball, I enjoy executing a play that allows me to showcase my deep speed. I love making contested catches. You can't go wrong with a fade route or a post route.  Those are probably my two favorite routes. I love the deep routes" Reed said. 
The Bills could use more explosive plays and a receiver that can produce YAC yards.  With Diggs constantly doubled, the Bills need someone that can get open in the open field and pick up yards, but also make contested catches, something that Gabe Davis struggled with immensely last season.  The Bills will like Reed's versatility because at Michigan State, Reed lined up at the X, Z, and in the slot.  Reed was also utilized via pre-snap motion, jet sweeps and other ways that helped stress defenses.  Adding Reed to the Bills depth chart opens up countless creativity for Ken Dorsey.
On the radar: (WR) Kayshon Boutte, (CB) Julius Brents, (RB) Roscoe Johnson, (S) Jammie Robinson, (TE) Luke Musgrove, (WR) Tyler Scott, (DT) Byron Young (Alabama),
4th Round (130th Overall)
Zacch Pickens – Defensive Tackle – South Carolina – 6'4 291 lbs.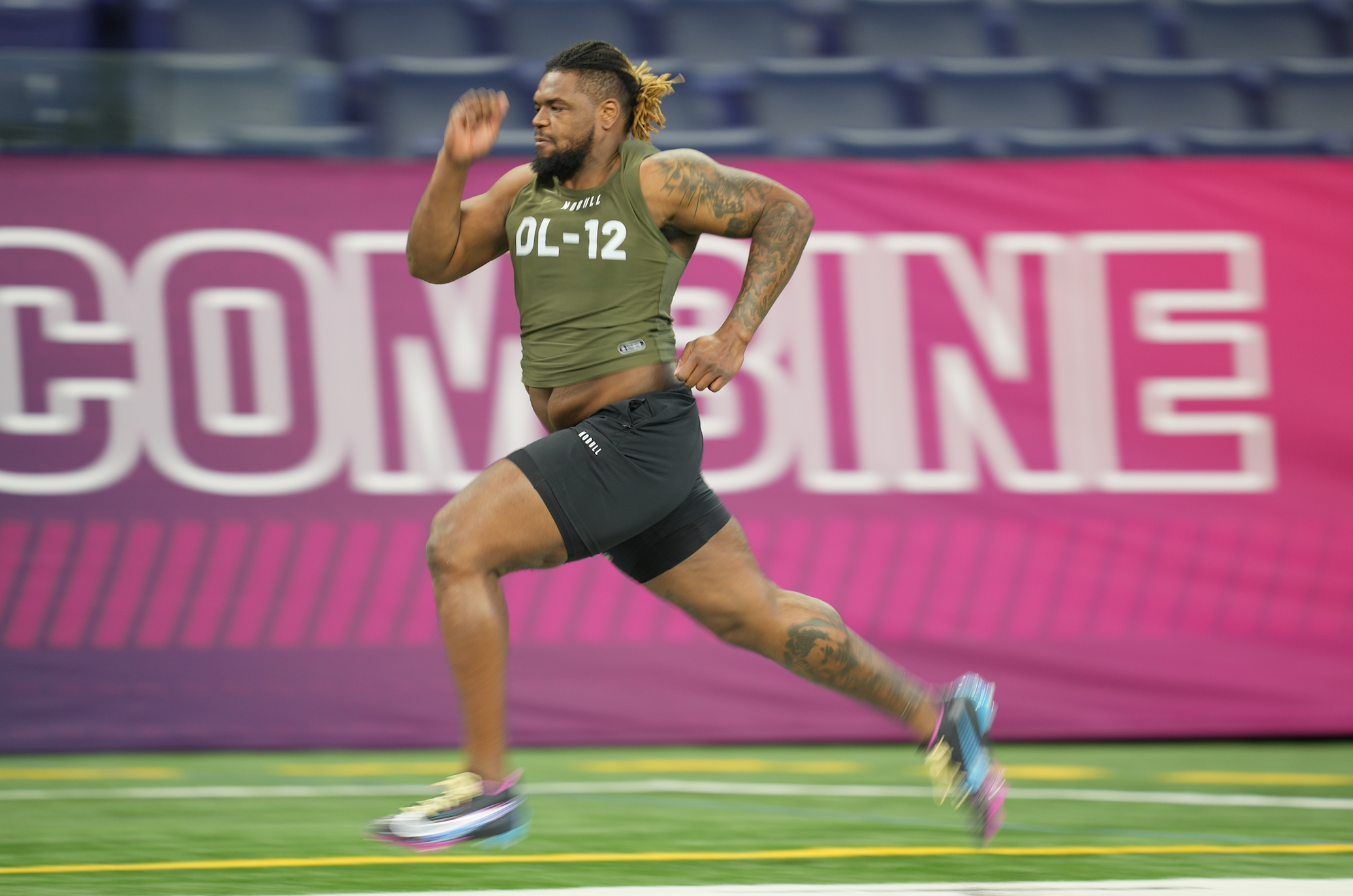 With the 130th overall selection, the Bills select Zacch Pickens, Defensive Tackle from South Carolina.  With a top 100 grade according to many NFL scouts, Pickens may not be there for the Bills at 130 overall, but things can change if the Bills decide to draft him with their third round pick, or with any potential trade opportunities where he ends up as a Buffalo Bill.  With Ed Oliver on the last year of his deal, the Bills will look to beef up their interior defensive line in the 2023 NFL Draft.  DaQuan Jones missing the Bengals playoff game hurt the Bills because Joe Mixon and company ran all over them.  The Bills would be wise to add a defensive tackle to the depth chart with Oliver, Jordan Phillips, and Tim Settle on expiring contracts.
Pickens is an athletic interior defensive tackle with quickness that will help him attack the backfield at the next level.  With a disruptive first step, Pickens is able to create advantages for himself both as a run defender and rushing the quarterback. Pickens has the ability to play both tackle spots, which will come in handy for the Bills as they like to rotate along the defensive line.
As a senior, Pickens picked up 11.5 tackles for loss, 3.5 sacks to go along with his 43 tackles, 19 pressures, and 22 run stops. At the Senior Bowl, Pickens had a lot of good things to say.  "I don't take anything for granted, I played nose, five technique, it doesn't matter where I play, I'll do whatever is asked of me. Whatever the coaches ask of me I'll do." 
With an attacking one-gap scheme as a 1- or 3-technique, McDermott will be able to interchange all of his defensive lineman.  Pickens is best suited to start in a rotation, which is what the Bills employ anyways.  A four-year player for South Carolina, Pickens started 32 games for the Gamecocks, his experience is a trait Beane and McDermott look for in particular when drafting on the defensive side of the ball.  
Pickens ran an impressive 4.89, 40-yard dash at 291 lbs., his testing numbers were all in the 5-10 percentile for his position except the bench press where Pickens was in the 50th percentile.  If Pickens is able to gain about 10 pounds, the Bills could use him as an athletic nose tackle because of his agility.  Pickens is an intriguing prospect at the next level.  The Bills typically like their undersized defensive tackles who are able to penetrate and strong enough to get in the backfield.  Pickens could be your future Ed Oliver replacement that will thrive in a rotation and moved all around the defensive line.
Other Possibilities:
Ji'Ayir Brown – S- Penn State
Alex Palczewski – OT – Illinois
Mike Morris – DE – Michigan
Braeden Daniels – OT/G – Utah
Michael Wilson – WR – Stanford
Tyjae Spears – RB – Tulane
Wayna Morris – OT – Oklahoma
Luke Schoonmaker – TE – Michigan
Moro Ojomo – DT – Texas
Habakkuk Baldonado – DE – Pittsburgh
5th Round (137th Overall from: Arizona)
Marte Mapu – Safety/Linebacker – Sacramento State – 6'3 217 lbs.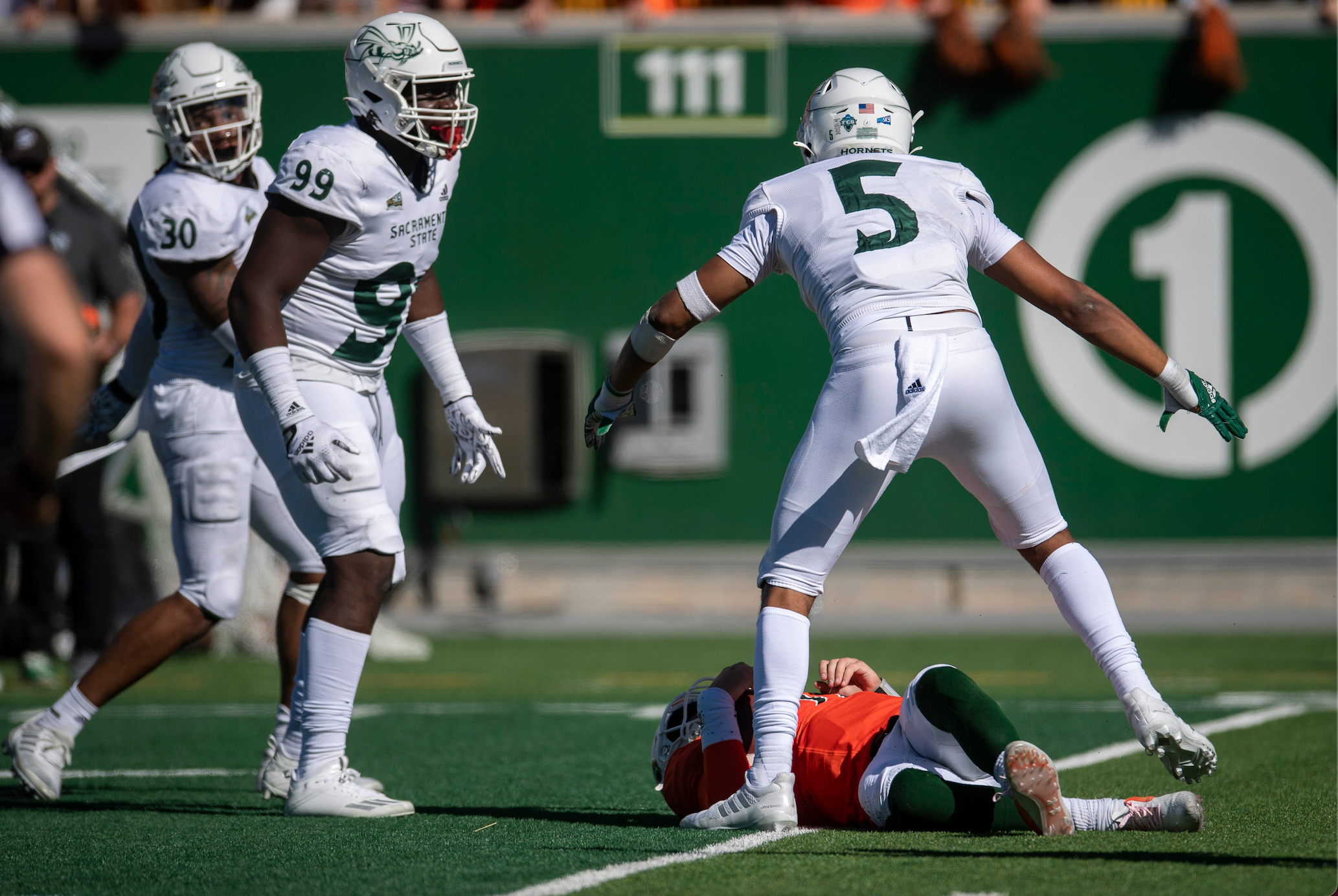 With the 137th overall selection, the Bills select Marte Mapu a hybrid linebacker and safety from Sacramento State.  I'm a big fan of hybrid linebackers and safeties in today's NFL and have been clamoring for the Bills to draft one in most recent years.  This year in McDermott's first year calling the plays, they did sign Taylor Rapp to a one-year-deal who can do a little bit of both. 
Buffalo used a pre-draft in person visit with Mapu, so there seems to be legitimate interest as the Bills are only allowed 30 of such visits.  Playing in the box is the type of Swiss-army piece that Sean McDermott covets.  Poyer, Hyde, Rapp and Mapu all play well near the line of scrimmage.  Mapu played in 13 games last season and had 76 tackles, 6.5 tackles for loss, one sack, two interceptions and one forced fumble. 
Mapu is flying under the radar but 14 NFL teams brought him in for a visit as he wasn't invited to the NFL scouting combine.  Mapu lined up at cornerback, safety, and linebacker for Sacramento State earning him the Big Sky Conference Defensive player of the Year.  During the pre-draft process, Mapu was injured, tearing his pectoral muscle during pre-draft training in February but expects to be fully cleared in time for training camp this summer. 
Mapu played linebacker at the NFLPA Collegiate Bowl and worked as a linebacker during the Senior Bowl.  He impressed the scouts with his physicality and ability to diagnose run plays fast.  At the Collegiate Bowl he said, "I know the gaps, I know the responsibilities, but being out there (at linebacker) was a little bit different." 
When Matt Milano came out of the draft, he was a hybrid linebacker in college. The Bills may look to strike gold twice allowing Marte to come in and learn under Milano and see the field in certain sub-packages.  "Marte Mapu has meant a lot to our program" Hornets head coach Andy Thompson said.  "How well he prepared for practice, games, workouts, how he took care of his body and how he treated people, he's leaving a great legacy of hard work and a kid that really developed over his time here at Sacramento State."
Other Possibilities:
Jaquelin Roy – DT – LSU
Nick Saldiveri – OT – Old Dominion
Darrell Luter Jr – CB – South Alabama
Warren McClendon – OG – Georgia
Nick Broeker – OG – Ole Miss
Bryce Ford-Wheaton – WR – West Virginia
Keandre Miller – RB – TCU
Kobie Turner – DL – Wake Forest
D.J. Johnson – Edge – Oregon
Dorian Williams – LB – Tulane
6th Round – 205th Overall
Riley Moss – Cornerback – Iowa – 6'1 193 lbs.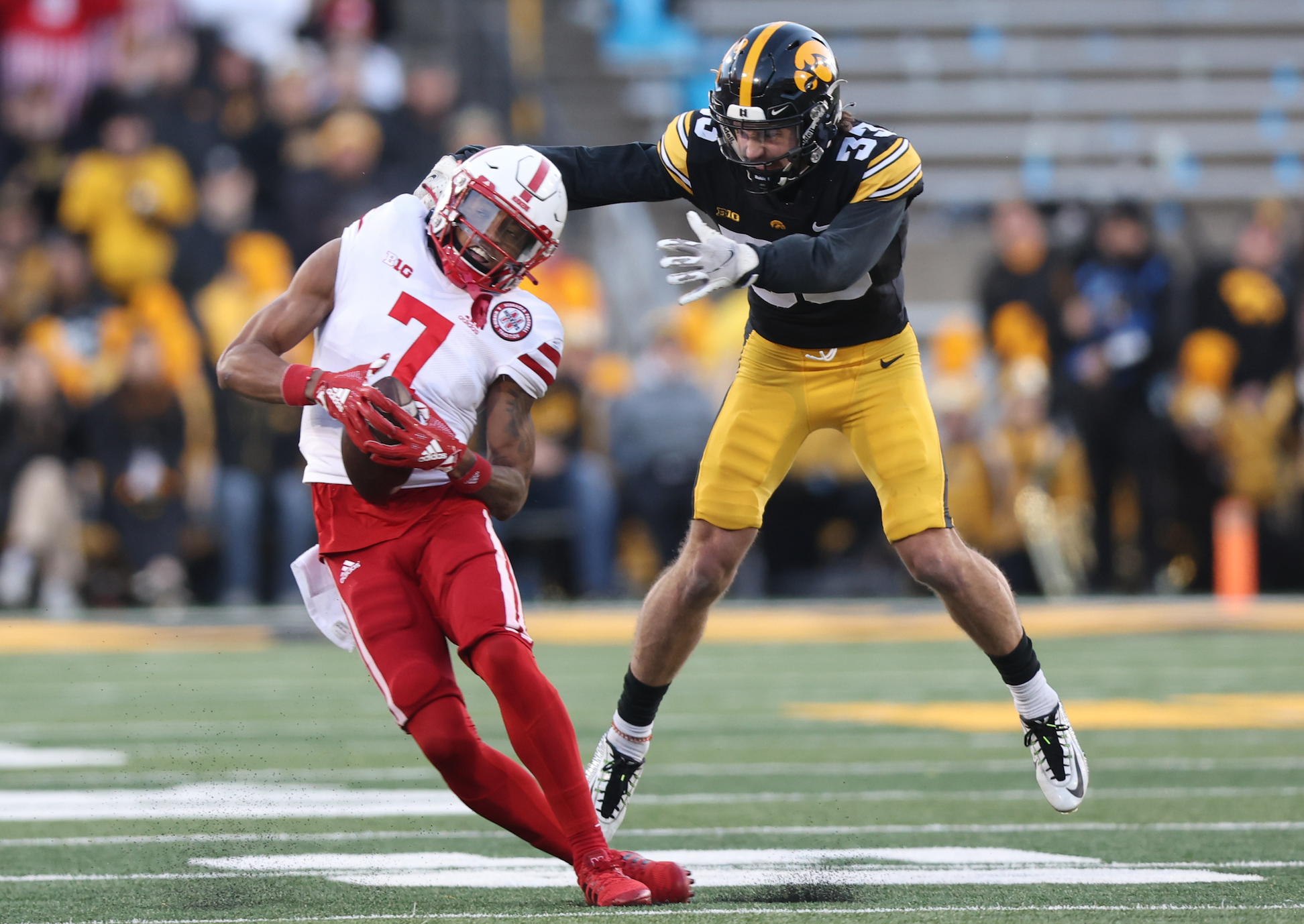 The Bills continue to add depth and competition in cornerback room with Riley Moss, a cornerback from Iowa.  Moss is an instinctive cornerback with very good size and strength who fits best in a zone-based scheme, something the Bills run a lot of. Moss is able to play trail-coverage and jump off routes and use his ballhawk instincts to make plays on the ball. 
One NFC scout said; "I know people are going to want to move him to safety, but he has legit corner talent, just stick him in zone and let him play there."  In his senior season at Iowa, Moss had 41 tackles, recovered a forced fumble, two interceptions both were returned for touchdowns and defended eight passes. With 11 career interceptions at Iowa, Moss was able to return three for touchdowns.  He's a very good communicator on the field when in zone coverage plays his responsibilities and reacts.  Moss is a very physical corner and loves to tackle, something which McDermott asks of all his corners.   Buffalo ran zone 60% of the time last season which was the tenth most in the league and adding Moss to the depth chart will help.
The Bills are deep at cornerback, but in the NFL with injuries you are going to need a plethora of bodies to fill in and play multiple positions in the backfield, and that's something Moss can do.  Moss holds the Iowa state record in the 110-meter hurdles at 13.85 seconds and ran a 4.45 40-yard dash at the Combine. With Dane Jackson on a one year deal, the Bills may look to replace him with Moss as soon as 2024.  Beane likes to draft cornerbacks late in the draft with versatile backgrounds, like Christian Benford last season. 
Other Possibilities
Mohamoud Diabate – LB – Utah
Payne Durham – TE – Purdue
Juice Schruggs – C – Penn State
Davis Allen – TE – Clemson
D.J. Dale – DT – Alabama
Jalen Redmond – DT – Oklahoma
Dylan Wonnum – OL – South Carolina
Justin Shorter – WR – Florida
Tre Tucker – WR – Cincinnati
Ronnie Hickman – S – Ohio State
Undrafted Free Agents:
Christian Young – S – Arizona
Ben Sims – TE – Baylor
Brayden Willis – TE – Oklahoma
Taron Vincent – DT – Ohio State
Trevor Reid – OT – Louisville
Warren Ericson – C – Georgia
Elijah Cooks – WR – San Jose St.
Ameer Speed – CB – Michigan State
Noah Ruggles – K – Ohio State
Ayinde Eley – LB – Georgia Tech
Kenderick Duncan Jr. – S- Louisville
Editor's babble: We are grateful for Greg Kowalczyk's contribution to our blog. You can also find Greg on Twitter @Gottabesweet.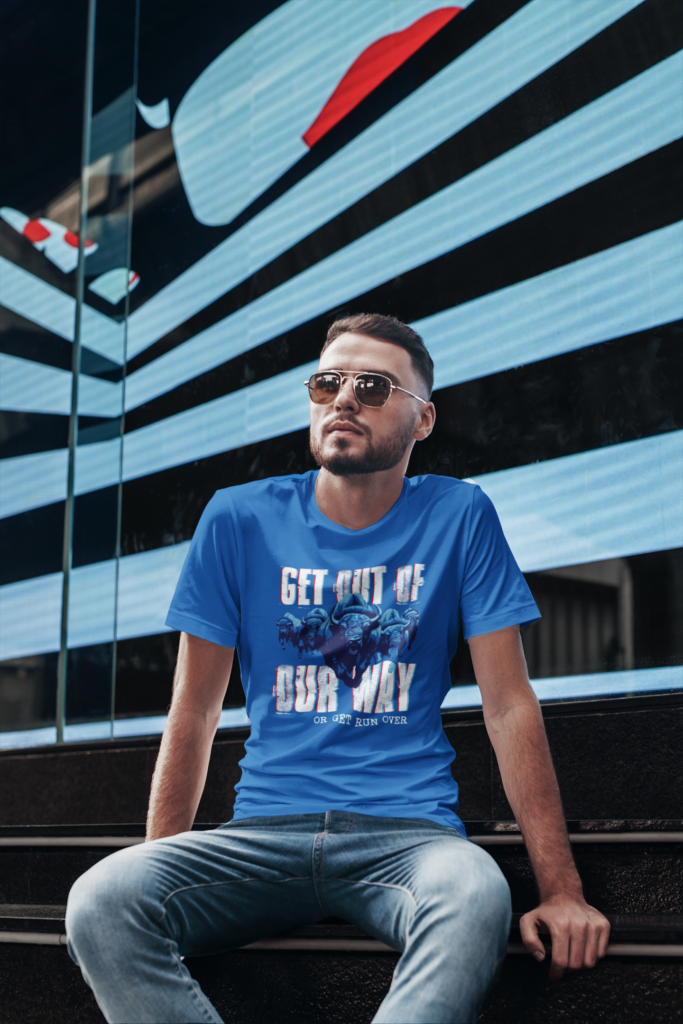 BuffaloFAMbase.com is sponsored by 26 Shirts
Every Monday, we launch a new two-week campaign of a limited edition t-shirt design. Every shirt purchase results in a donation to a local family in need. After the campaign ends, the shirt is retired. A new design is released, and a new family benefits from your fandom!