I was playing around with my BuffaloFAMBase Big Board (please don't judge me; my lawn fertilizing, yoga, and exercises are all done), and I had a brainstorm: What if I made a "Heat Map" cross-referencing number of scout visits by position?? I started by putting each position in alphabetical order, and jotted down the current rank of each player the Bills scouted more than three times (games, Combine, Pro Day, formal visit). This is what I came up with: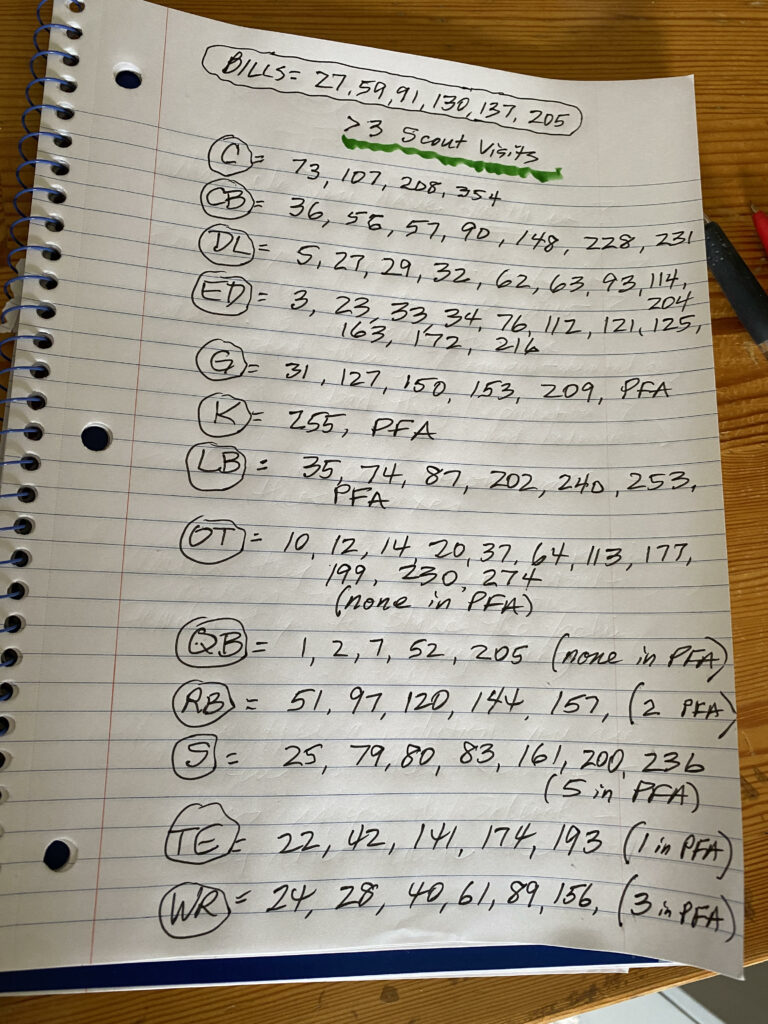 RB—If you look at, say, running back, it appears that the Bills are not intending to draft Bijan Robinson, but rounds 2-5 are in play. The top 3, Jahmyr Gibbs in RD2, Tyjae Spears (AAC Player of the Year, 2nd-highest YPC vs AP teams, very good receiver) in RD3, Israel Abanikanda (Broke Pitt's Tony Dorsett rushing record) and Eric Gray (20-101-5.1-1TD in scouted game) in RD5 are all Top Ten tackle-breakers, the metric that brought us Devin Singletary (he was #2 that year). Judging from interviews, it won't be Gibbs.
OL—A pure Center might possibly be drafted in RD3-4, but more likely, we're looking at a BPA OT as a high priority in virtually every round, with 3 or 4 who might drop to us in RD1. Beane was present at the games and/or Pro Days of every one of the top eight. There's an OT that wouldn't be much of a reach in every round, and 9 of the 11 possibilities could play a position besides RT. Dawand Jones and Darnell Wright are the likely RT-only picks. There are only 4 Guards below their final pick at RD6#205, and only one Guard getting attention before RD4 — #31 on my board, O'Cyrus Torrence. If I was a betting man, and I'm not, RD4 and RD6 are my best guesses for a Guard selection, and it'd be RG-only Emil Ekiyor Jr., RG LG RT LT Braeden Daniels
(best interview of the OL) or LT RT RG Warren McClendon.
WR—What's interesting here is how few wideouts were scouted more than three times, and the fact that only one WR –#156 Ronnie Bell– occurs after RD3. My guess is that they'll still bring in a proven free agent, or draft one early if one falls (JS-N, Hyatt, Flowers). The #89 is Tank Dell, but I disliked his interview. Marvin Mims fans, your draft darling got three looks, but an astounding 19 WRs got that much attention. Of these, the major players would be Josh Downs, Rashee Rice, Mims, Michael Wilson, and Kayshon Boutte.
TE—Shocked at how few TEs got the scouts' attention? I'm not. Only five TE's got more than three visits' worth, and Dawson Knox would beat them all in a race. The rank closest to an actual Bills pick is #141 —Luke Schoonmaker (most visits with 7; Darnell Washington had 6). Schoony would make a nice RD4#129 pick.
QB—Five QBs got looks, but three of them are gone in the first 10 picks. The #52, Hendon Hooker, has been getting recent RD1 buzz, but he's 25 years old, and only three QBs have ever been drafted at that age. There were zero QBs scouted three times after RD6#205 (Stetson Bennett).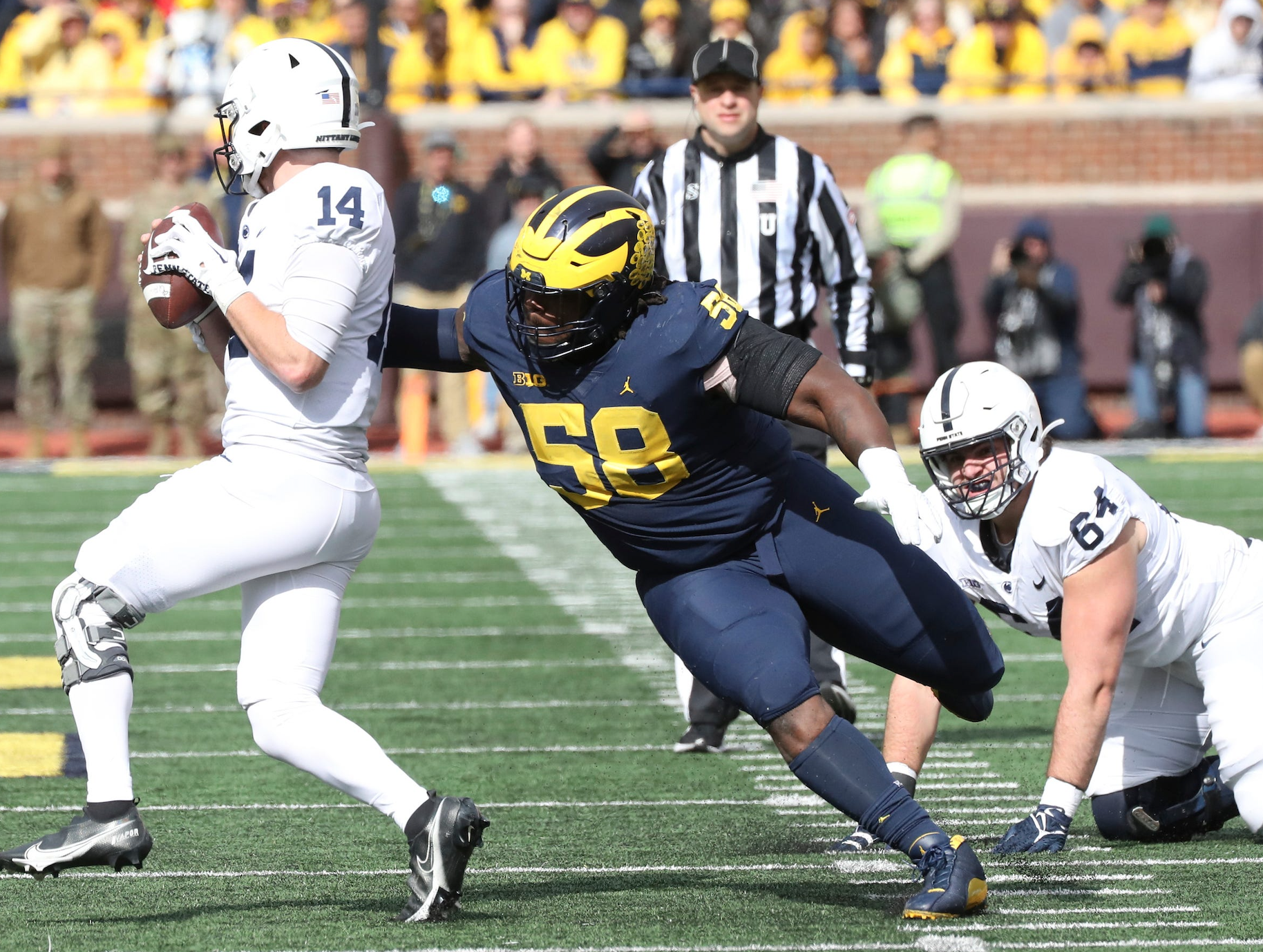 DT, EDGE—Nine DTs and 10 EDGEs got scouted a lot, all ranking before the Bills' RD6#205. Expect both to be a pick somewhere. Seven DTs are in the top 100, and 5 EDGEs are top 100. Four EDGEs and four DTs have been considered as the Bills' first pick, but two or three of those will be gone. The seven Top-100 DTs for your consideration are Mazi Smith (34 reps at 225 lbs. –Lotulelei had 38), Calijah Kancey (not NFL size), Bryan Bresee (your top ACC DL if not Kancey), Gervon Dexter (nasty, athletic, 9.69 RAS, Top-30 Visit), Siaki Ika (bigger, slower, familiar with the Aranda-McDermott system), Jaquelin Roy (great hands and feet, 30 bench reps, Bills have talked), and Alabama's Byron Young (leverage and length, best SEC runstopper not named Jalen Carter). Top 100 EDGEs seen more than three times are my #22 Myles Murphy (ACC's best EDGE in pressures per game), #23 Nolan Smith (SEC's best runstopper), DT3T/EDGE Adetomiwa Adebawore (pass rush win rate last year was one of the highest in the nation, had private visit), and Zach Harrison (most scout visits, best run-pass defender not named Will Anderson). It looks like they are considering Day 3 options at EDGE, too, all available in RD4: Mike Morris (the biggest, and most visits), Dylan Horton (the fastest), K.J. Henry (highest floor but bad interview), and Habakkuk "Habba" Baldonado from Pitt (most pressures per game).
LB—You probably scanned the article to see this position first. I don't blame you. That #35 isn't Jack Campbell; he was scouted only 2 times, a 33-13 beatdown of 1-win Northwestern in which Campbell had 9 tackles (2 solo) and Pro Day, where the Bills sent a scout (Pittsburgh sent the HC and GM; they draft 17th and need DT, CB, WR, LB ). OLB-SS-EDGE Trenton Simpson is the #35, while Oregon ILB OLB4 Noah Sewell and 'Bama OLB Henry To'oto'o are the other scout visits exceeding 3. The Bills' final pick, RD6#205, could be athletic, explosive OLB Mohamoud Diabate. History shows McBeane's fondness for late-round linebackers who can tackle and play special teams.
S—-The only RD1 interest is Brian Branch for his versatility (CB FS KR PR). Safety looks like a consideration if one drops to RD3 (Battle, Robinson, Chris Smith II). If the Bills wait until Day 3, the drafted safety's name will begins with H: Hickman, Hellams, and Hill.
CB—Gonzalez and Banks are likely gone when you pick. There are five other players receiving 3+ visits from Bills scouts, with one a likely RD1-Early RD2 (Kelee Ringo), and two going in RD2 –Clark Phillips III and D.J. Turner, both 5'9″ nickel corners. Remember D.J. Turner's name; he's a "Feldman's Freak," whose forty time was tied for the fifth-fastest in Combine history. What's more, he's familiar with the chameleon-look defenses that the Bills disguise so well. Opportunistic here for a scoop 'n' score, and Beane, Fisher got to watch it. The other two 3+ visit corners were Eli Ricks and Riley Moss, who had a private visit with the Bills. Riley Moss is a good guess in RD4 and a "Have To" in RD5. He's better in zone than man, and is a tackling machine (10th-most solo tackles in his DB class). He's either a CB or FS at the next level.
Editor's babble: We can't thank Dean Kindig enough for sharing his incredible wisdom studying NFL Drafts. You can also find Dean on Twitter @TCBILLS_Astro.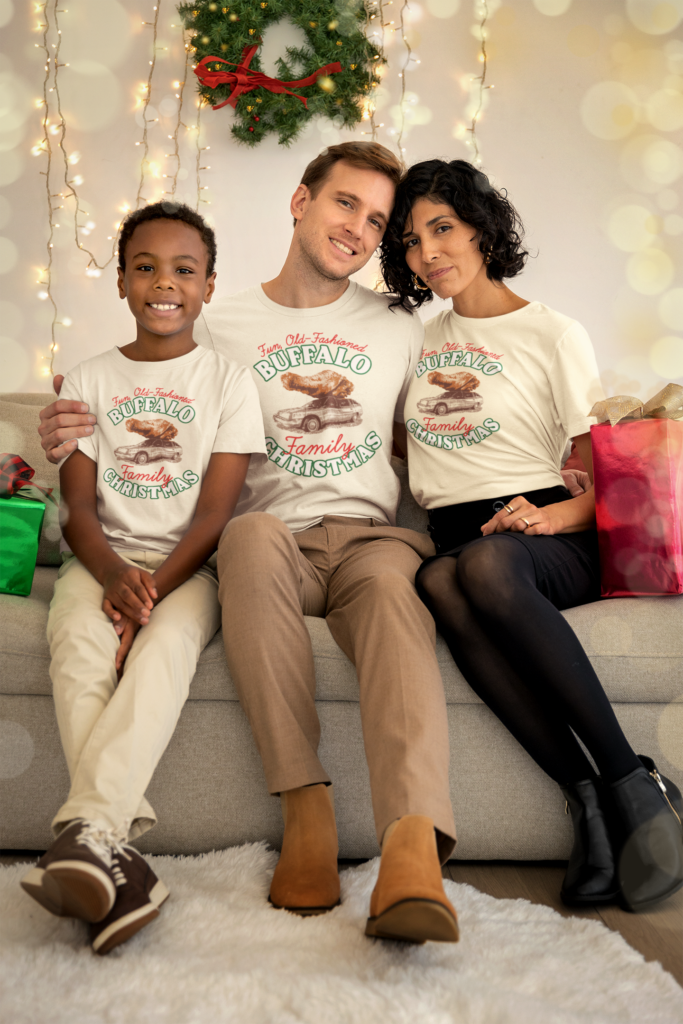 BuffaloFAMbase.com is sponsored by 26 Shirts
Every Monday, we launch a new two-week campaign of a limited edition t-shirt design. Every shirt purchase results in a donation to a local family in need. After the campaign ends, the shirt is retired. A new design is released, and a new family benefits from your fandom!