There's not much to fix, we tell ourselves at the garage. Assure that nagging internal voice that frantic clubs will be ruing outlandish contracts two or three years from now. The Buffalo Bills act as if the brought in enough talent before the current signing time, which would bring peace of mind. As for a homonym, management added pieces in puzzle places where you could see through to the coffee table. The edges better already be completed.
The best part of speculating about a new player's role is having the option. Wondering how they'll use Deonte Harty is facilitated by playing alongside Stefon Diggs. Harty will ideally replace Isaiah McKenzie in the gadget role and hopefully be as charming. Contributing on returns would be about as helpful.
Harty brings about the same upside as his fellow new Bills receiver. Trent Sherfield took the opportunity to join a solid act like he signed with the Minnesota Nighthawks. A multidimensional threat seeks to enhance his new group.
Stealing a Patriot is fun on its own. Damien Harris hopes to not just make New England rue. The best part of adding a Buffalo hunter is not having to face him. Seeing if he stays healthy on a one-year deal would create a chance to gleefully overpay in 2024.
This offensive line has endured uncommon pressure on guards for long enough to be a trend. New members accept some of the burden. Connor McGovern signed with a team that to put it kindly could use his services.
An offense in need of interior linemen should add one or two. As for the second, David Edwards could start from his first game with his second team. A chance to play immediately is the upside of a group that didn't show terribly much of it.
Edwards's best endorsement was his absence: the Rams fell apart when he left the lineup due to injury. Determining whether it's correlation or causation is the general manager's job, and getting to choose football players is never as fun a job as it seems.
Brandon Beane figured recreating some of Edwards's work experience would be effective. The new player is reunited with Bills offensive line coach Aaron Kromer, who held the same job with Los Angeles. The sensei has already taught the grasshopper for two seasons. They've got a jump on dominating the dojo.
Adding Rams is a trend.  Taylor Rapp adds to the Los Angeles vibe.  Safety depth is as nice as already knowing a fellow transfer.
The biggest obstacle to getting the most out of new locker mates is an ostensible ally.  Free agency is only successful based on how new dudes are used.  Ken Dorsey needs to stop trying to jump chess pieces.  Committing to running more than as a token would help every aspect.  Rushes have resembled Netflix asking if you're still watching where you click yes just to appease it before falling back into a binging stupor.  Throwing incessantly leads to idling.
Missing someone is the downside of roster revamping. It doesn't even register when deadbeats trick another employer into minimizing their salary dollars. By contrast, the Bills lost the services of an employee who decided he wanted more work. Devin Singletary finished his Bills career just ahead of fellow running back Josh Allen. The player who looks like he'll still be with the team this season will likely gain the 64 yards needed to reach 10th place in a game or two. Allen throws an occasional pass, too.
Count on Singletary to make fantasy players happy and maybe even followers of actual football. An offense that keeps letting him work will provide ample chances to impress. Buffalo will miss him for more than a yardage spike. Singletary provided quality carries from a quality person. A team focused on obtaining the right sort of teammates lost one of its examples.
A business decision still hurts. We reassure ourselves it's not personal like Michael Corleone did in what was an effort to convince himself. Missing people and players like Singletary and McKenzie is like other life phases where eventually moving on is sadly how this works. Value the time we had.
It should be trickier to notice who hasn't been signed. But feeling underwhelmed is palpable The Bills could probably use another lineman on each of them even with the double guard addition. I wouldn't oppose a whole series of alternates to provide the full-scale option of replacement. Perhaps the mere threat will motivate the entire group to elevate play.
Signings seem done, so I'll only reload to confirm like 80 more times. Fans can only hope the front is quiet in a matter that reflects smooth functioning like an offensive line completing its tasks.
Optimistically, this franchise has already added the players they wanted.  Free agency frenzies are often designed to compensate for poor drafting.  And we should cherish previous signings. This offseason has not been stimulating like, say, the one way back in 2022 when they inked Von Miller.  Memories of the initial deal should suffice.  The Bills are dedicated to claiming there aren't enough deficiencies to provoke panic.
Editor's babble: We are grateful for Anthony Bialy's acerbic contributions to our blog. You may also find Anthony and his marvelous sense of humor on Twitter @AnthonyBialy.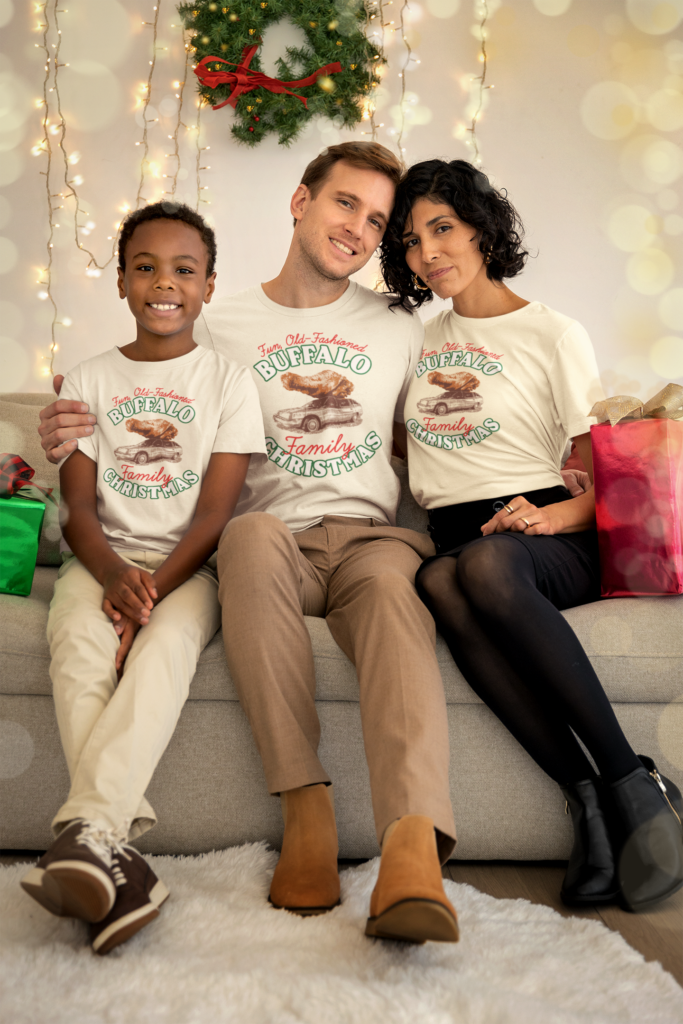 BuffaloFAMbase.com is sponsored by 26 Shirts
Every Monday, we launch a new two-week campaign of a limited edition t-shirt design. Every shirt purchase results in a donation to a local family in need. After the campaign ends, the shirt is retired. A new design is released, and a new family benefits from your fandom!