One of my favorite people to work with during the nine years I served as intermission host for Sabres TV games on Ch2  (1978-79 to 1988-89) was Pat Hannigan, a former NHL player from Timmons Ontario.  We called him "Houlie", and I'm not really sure where that nickname originated, but he was always Houlie to me.
Pat was a rugged left winger who played for the Leafs, Rangers and Flyers from 1959-1968.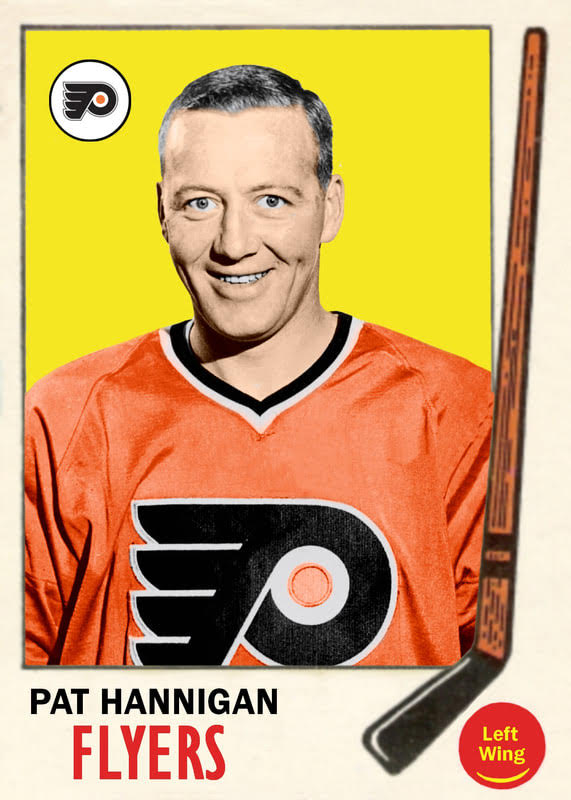 Houlie was a wonderful guy with a sometimes gruff persona, and that caused a couple minor misunderstandings early on, but we became close friends by the time he retired from Ch2 in 1982. Pat passed away in 2007 at the age of 71, and he was the color commentator with Ted Darling doing the play-by-play.  Pat and I would analyze the games during the intermissions and then often do the post game wraps together, but I always handled the player interviews during the intermissions and the post game.
Jim Lorentz took his spot along with me and Ted in 1982. I was lucky to work with two former players like this; different but really good at describing both positive and negative aspects of the game.
It wasn't an easy transition for me when Ch2 wrested the Sabres away from WKBW-TV (Ch7) by promising to broadcast 30 games a season instead of the 15 being done on Ch7.  This offer from Ch2 included four home games and 26 road games, which was awesome for me personally.  Now, along with my regular six and 11pm sportscasts Mon-Fri, I was part of the Sabres TV broadcast team.
Basically, while Darling and Hannigan weren't affected, the chemistry changed because I replaced Rick Azar, who was very popular and more established than me at that time. Azar, Darling and Hannigan had formed a tight knit team, and although it was not overt, there was definitely some tension at first.
Maybe I just imagined it? Possible, but the on air chemistry felt a bit forced at first, and it's easy to understand why. We spent a lot of time together doing 26 road games, and it took time for them to trust me.
Some of it was absolutely my fault, and here's an example:
We were doing a Sabres at Caps game in D.C., and Pat and I joined Ted, who was already there. We took an early flight from Buffalo and picked up a rental car to drive to the hotel. Pat just wanted to get to the hotel and had zero interest in doing any sightseeing, but since I was driving, I suggested a quick swing by the U.S. Capital and White House – only gonna take a couple minutes Houlie!
Don't I wish.
Somehow, and remember no GPS then, I took a wrong turn as we left our quick sightseeing tour, and in a surprisingly short time, we were in a very bad section of Washington D.C.
Pat was livid. He started yelling at me, and all I could do was apologize and hope he didn't beat the crap out of me. It was probably closer to reality than I even knew.
We managed to get past that one, and eventually laughed about it, but that was the last time I suggested a sight-seeing tour with Pat.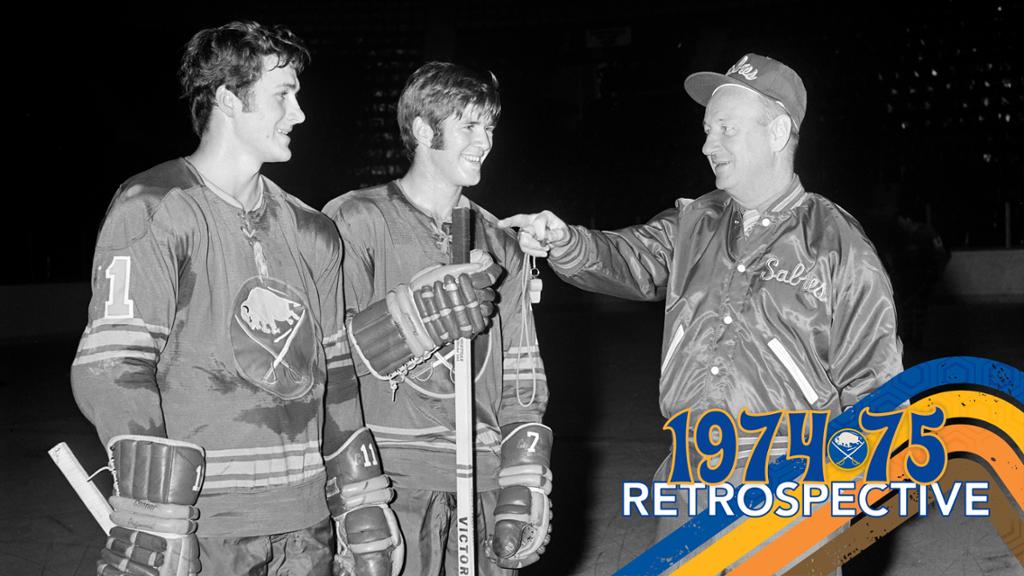 Another tense moment came in the '78-79  first  season, when during an intermission with Pat during a game in Montreal, I predicted that I thought that not only was coach Marcel Pronovost in trouble, but GM Punch Imlach, who'd built the Sabres from scratch, was about to be fired as well.
Little did I realize what a can of worms that opened – for ME. Here I am on a SABRES broadcast saying something that hadn't even been speculated, as Punch was so respected. But I was close with several Sabres part owners – there were quite a few of them – and they told me they didn't think it was if, but when.
When I did my spiel, which I hadn't actually planned, Hannigan barely looked at me as I asked if he had anything to add or subtract what I'd said. "No comment".
I was a leper on the flight home, and Punch didn't even want me on the flight, but that Monday, both Pronovost and Imlach were fired.
We got through that in time, but there would be one more fiasco that Pat and I shared responsibility for.
A home game and I don't even remember who the Sabres were playing, but sometimes I did the intermission player interview down between the dressing rooms, and then I had to literally sprint back upstairs during a commercial break to wrap things up with Hannigan. It was close several times, but I always made it.
Until I didn't.
Somehow I got caught up in the crowd, and Hannigan had to start talking without me there – and he HATED that – and he was struggling a bit when I joined him, out of breath, to finish the segment.
During the commercial, Pat started screaming at me for leaving him out to dry, and this time, I gave it back. It was ugly. F-bombs all over the place, and it didn't last long but it was an explosion.
The Sabres fans having a snack or drink in the Aud Club heard every word. Little did we realize the Aud Club kept the microphone hot during the intermissions. Our profane laced high decibel disagreement came in loud and clear.
I can laugh now…
But we actually did laugh about that more than once, and as time went by, Pat and I would always grab a beer or dinner on the road, sometimes with Ted or Rick Jeanneret (who did radio only then).
RIP Pat.  You made that a special time I'll never forget.
Editor's babble: Ha… I remember my father (who worked security at the Aud) telling me about the F*bombs dropped that night! We are grateful for Ed Kilgore's contributions to our blog. You can also find Ed on Twitter @Kilgore2Ed.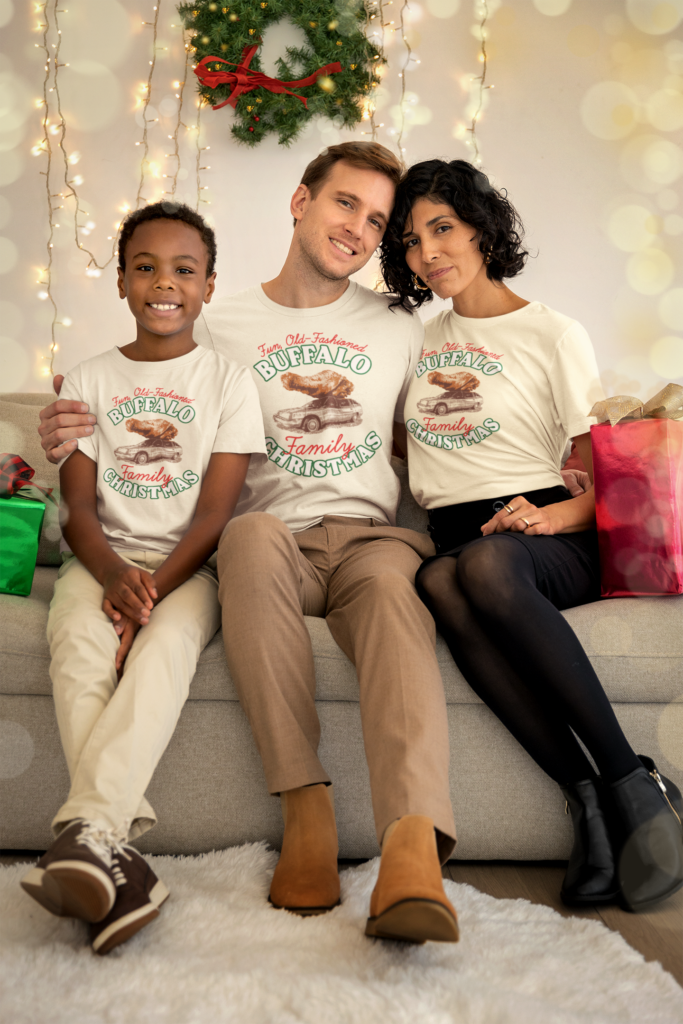 BuffaloFAMbase.com is sponsored by 26 Shirts
Every Monday, we launch a new two-week campaign of a limited edition t-shirt design. Every shirt purchase results in a donation to a local family in need. After the campaign ends, the shirt is retired. A new design is released, and a new family benefits from your fandom!