Fans expect athletes to be more than superhuman. It's no big deal, but please do something beyond amazing every play. Participants need to not only react with astounding speed and force but do so instantly. One superpower is insufficient. Please accept a few million dollars per month in exchange for doing what statistically pretty much nobody else can do.
Buying success must work, which is why the richest kid in your school was undoubtedly the happiest. To be fair, some dissenters might note that cash might not prompt fulfillment. A team that played like it had fortunes of salary room to add is seeing if popularity is for sale. Success presumably leads to more revenue. The Bears may as well try to toss money at free agents instead of playing like they're engaged in insurance fraud.
You can get Tremaine Edmunds to play linebacker for you through 2026 if you have at least $50 million. The Bears had to, could, and did pay a premium for talent. Based on the agony inspired throughout the Midwest by their most recent season, getting ripped off was their best option.
Buffalo just lost its leading tackler. But the most centered linebacker better be in a scheme with just one other in his category on the field.  The retained Matt Milano is only the outside player by relative location.  The position is conducive to impressive defensive statistics even if there are three or four of them playing at once.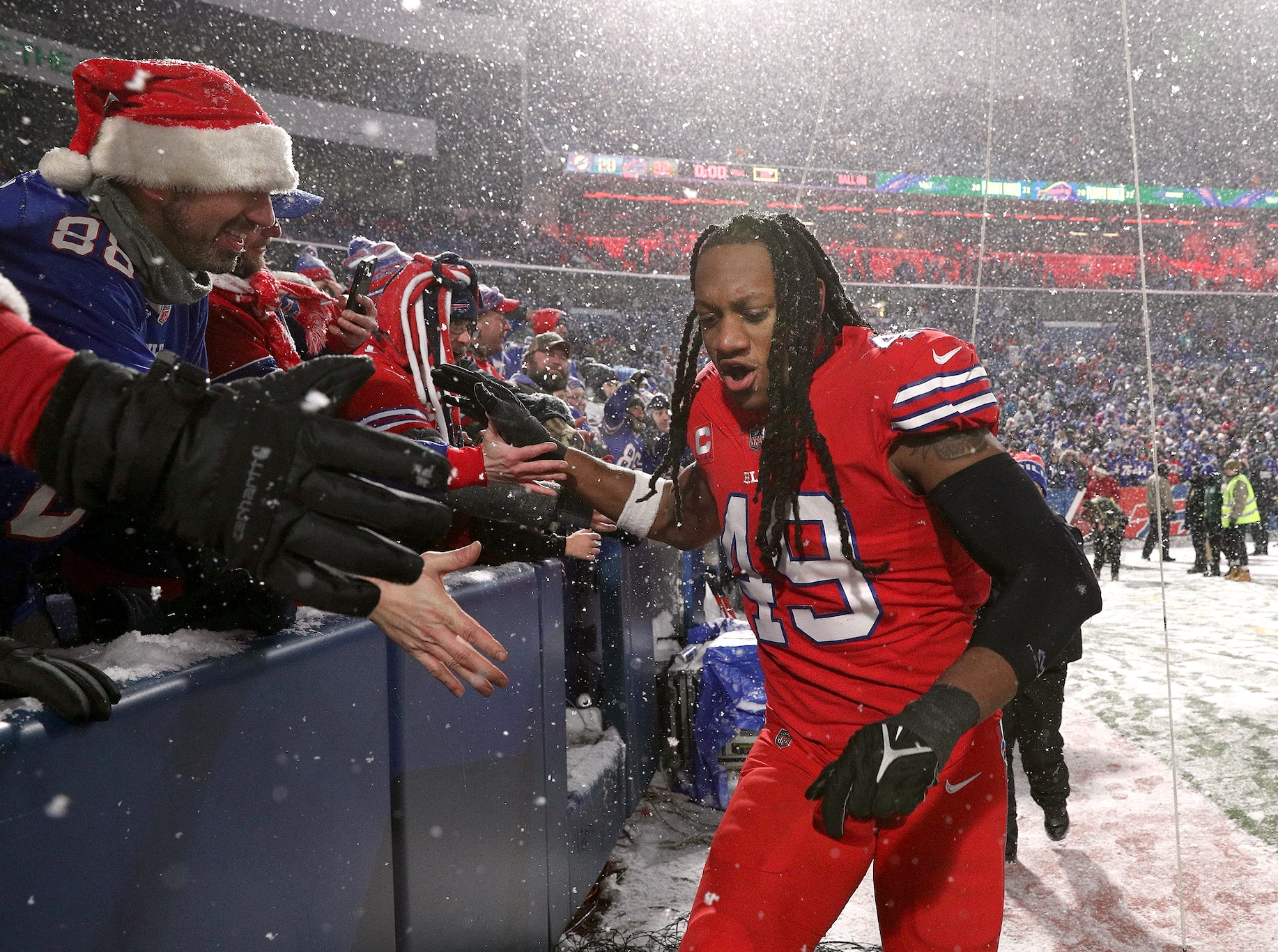 That's when he did make them.  Bills fans assuaging themselves after Edmunds ran in a different direction note how many of the stops he did manage were made after sizable gains.  Unusual height for a linebacker allows for halting a ball carrier who's already run by.
Asking who's aiding who is like trying to figure out if the belt is more heroic for holding up pants than the loops are for holding the belt. Determining if the talent around any random player improved his play or vice versa is a debate as eternal as the run/pass balance. His presence didn't seem to spur astounding results in others, which is as easy to say now that he's dashed to Illinois as it is accurate.
A free agent's favorite team is whoever pays him. Impugning the lack of loyalty implies indefinite attachment to the drafting employer. But Edmunds is a worker who is free to provide his services for whoever he wants after his signed deal expired just like anyone in any other industry. A more cynical observer might've even encouraged him to seek a pay raise.
Money isn't everything even if it can buy a lot of it. Changing companies may spur ruefulness about a career, which is an odd thing to say about someone who's going to earn in the mid-eight figures. Edmunds gets the GDP of a small nation to show just how competent he is. Um, good luck?
It's not to start a feud with the Bears beyond the Staley Swindle. But their roster does not feature the depth found in the pizza of his new town. A prominent needed addition will have to dive right in.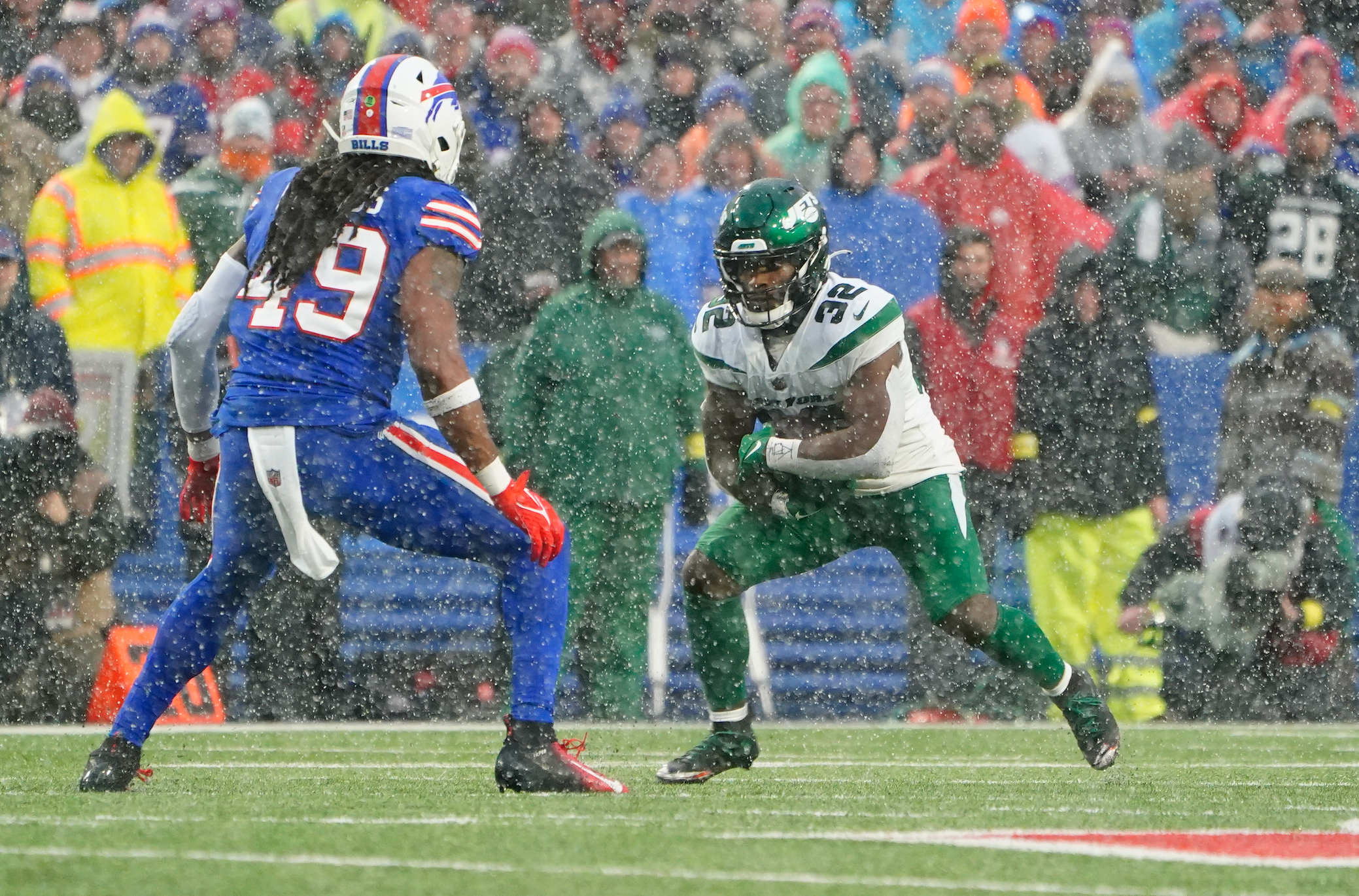 Timing is indispensable in football.  Take a linebacker who just happened to play his best when he was about to get paid again.  The best hope for a deal that's massive even by free agent standards is that it may soon seem like a bargain with salaries from a couple years ago seeming quaint.  Chicago's deal doesn't renew annually, which may be unfortunate for his employer.  But his production during the deal's last season will surely make it seem worthwhile.
The Bills have precedent from less glorious moments for losing a linebacker. Edmunds had a Paul Posluszny-style career for them that didn't make it into a second contract even if the more recent player would be ranked higher on a subjective all-time list of linebackers who made tackles nine yards downfield. You might be surprised to learn the earlier linebacker played seven seasons in Jacksonville, in part because you didn't hear much about him. Edmunds might also enjoy a fairly long and marginally less obscure second act.
I won't miss that meanie who is done taking bad angles for my beloved team. The jilted cope by looking for undesirable characteristics about the person who just bailed. Still, Edmunds helped make the case by embodying a defense that didn't perform in reality as good as it did statistically.
The unit in question led the league in enduring lapses despite impressive indifferent numbers. The Bills need to develop a group that plays up to circumstances, not topping yardage columns. Like Elaine at a cockfight at 3 a.m., what are they clinging to?
Debate the legacy before forgetting it. The departed defender is certainly not a bust. But claiming he brought first-round value is like saying we have food at home. A slight letdown is exacerbated by first-day expectations.
The one thing better than not overpaying free agents is drafting one who's nearly worth it.  Another non-Josh Allen pick by Brandon Beane underwhelmed.  Short of keeping a superstar, being less than sad he left will have to serve as a consolation prize.  React late to news of him leaving in his honor.
Editor's babble: We certainly will miss the wing span at MLB but kudos to Edmunds for cashing in with the Bears. Grateful for all of Anthony's contributions to our blog. You can also find Anthony on Twitter @AnthonyBialy.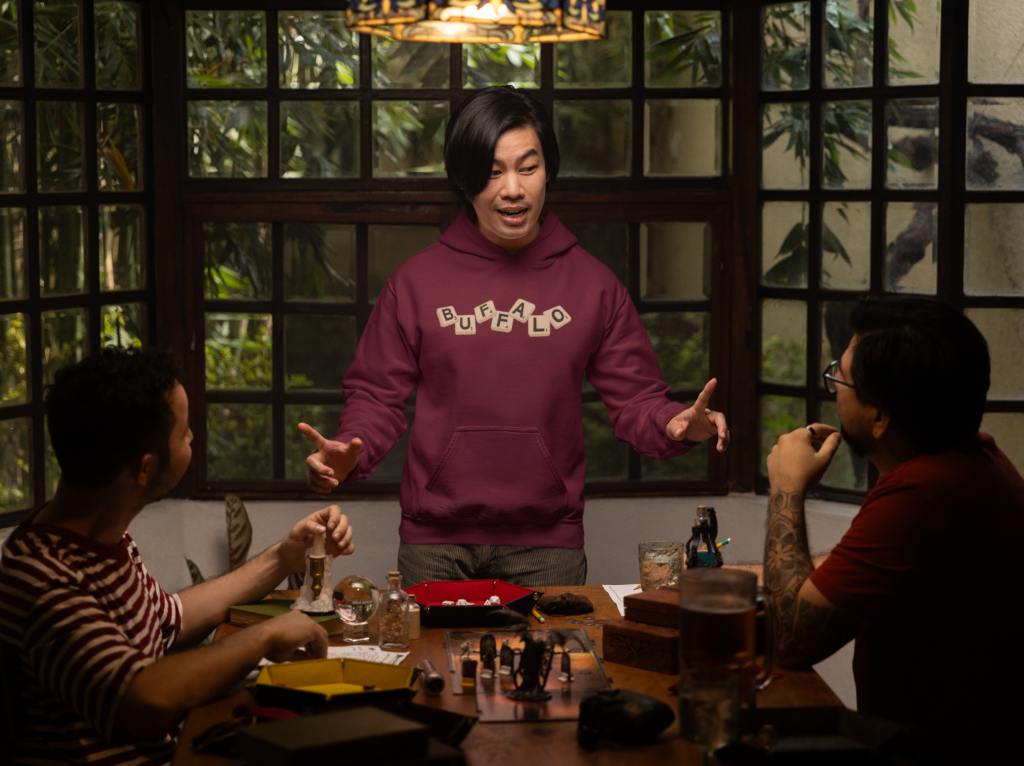 BuffaloFAMbase.com is sponsored by 26 Shirts
Every Monday, we launch a new two-week campaign of a limited edition t-shirt design. Every shirt purchase results in a donation to a local family in need. After the campaign ends, the shirt is retired. A new design is released, and a new family benefits from your fandom!