It's nice to share common ground based in decency. Like everyone else, I hope Leslie Frazier and all of his loved ones are okay and that they find the strength to persevere through any challenge they may face. With good wishes wished, we can get on to bickering about football. We'll always enjoy memories of a kind moment.
Pondering the replacement 30 seconds after hearing the news is nothing personal. Discussing new options who could offer performance upgrades is strictly business. The Corleones provide guidance for a different mafia.
We don't know what challenges Frazier is facing. But we do know his last employer needs to get on LinkedIn. As with the Bills adding a safety on January 4 while Damar Hamlin was in critical condition, the game goes on even as we worry about the people involved.
The defense is presently not coordinated.  Wags would note that's no different from previous years. Did Buffalo already find a replacement?  That was easy.  The play caller might be on staff: the Bills could potentially promote internally and go with a promising young candidate named Sean McDermott.  I understand he's even served in the role before.
The head coach emphasizing his strengths might distract him from weaknesses.  Determining alignments will keep his mind busy so he doesn't overthink his way into timidness.  Someone else may get the title while the boss takes care of the most urgent job responsibility. McDermott serving as the de facto defensive coordinator might mean they backed into the best possible option.  The big hire then would be someone who's good at timeouts.
If you think defenders move briskly, wait until you see the Bills try replacing a coordinator in March. The Bills are scrambling like Dunder Mifflin executives figuring out which branch is closing. If you wanted football news to help get through the time until games, enjoy your surprise.
Changing from the base nickel would be profitable. Buffalo's standard defensive posture is simultaneously a reflection of pass-addicted modern football and a sign of inflexibility. Adapting with the times shouldn't stop with one adjustment.
Noting when they gave up those yards and points is the asterisk that must be stuck on the Frazier tenure. Every defense is bound to concede a little, especially in a league where playing the positions is virtually illegal. The particular philosophy is set up to keep teams from scoring even if they concede a large percentage of the field first. But we often saw bending while not breaking break.
The Bills have focused on adding players who fit a system that may not be worth retaining. This version of a zone looks dated like a computer with a phone line jack. Dial up to complain about results.
The aspect of the game that responds enjoys the advantage of flexibility. While the offense initiates, their formations are limited. By contrast, defenders are only contained by the line of scrimmage. The actuality often did not match our imaginations as layouts looked identical.
Whether the idea or implementation is at fault, the debate continues about how this defense could help the very team it's on a bit more. Relying on four undersized pass rushers to use oversized speed hasn't paid off as advertised. The structure may be less of an issue than those selected to play in it. Have they added quality linemen in sufficient quantity? Brandon Beane has a role in both if anyone seemed infallible.
Ambivalence results from mutually exclusive traits.  We can like someone personally while regretting the hiring process.  Finding an individual honorable is distinct from conducting a work evaluation.  Fans can still admire, say, Dick Jauron for his record of decency in spite of his football one.  Frazier conducted himself similarly respectably, only for a team with a winning record and regular playoff appearances.  His role in obtaining improved status remains a topic of discussion even after he left. A defense's shortcomings aren't a reflection of character.  His legacy will depend on the reason for the late timing.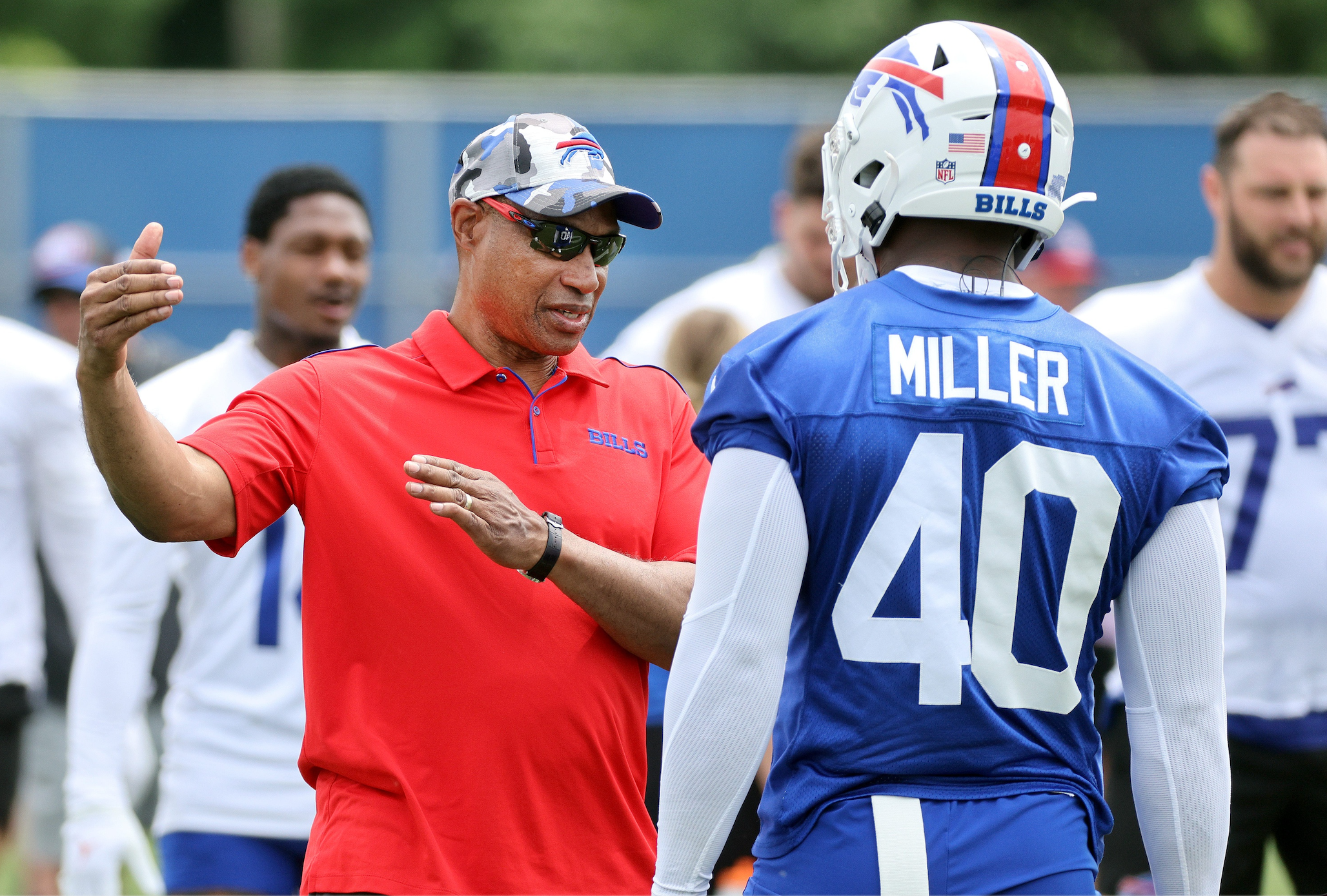 Scheming fans unimpressed with Frazier yearned for some team to hire him as head coach.  Those frustrated vainly dreamed that general managers would check stats while not seeing how the defense truly performed.  It's unlikely that general managers of other teams skipped watching unless it's like the Texans or something.
Shocked observers are coming to terms with how many replacement options have already been hired. Stepping away at this point in time could be an unfortunate timing situation with a personal emergency, although nobody outside the team knows anything. It'd be nice to get to be mad at him because it would mean he's okay like a teenager who comes home safely after curfew. No matter the reason, the result is timing as bad for the Bills as those few seconds left in Kansas City.
Get screenshots of predictions. Frazier plans to come back to coaching next year just like everyone went to bed Monday night thinking they knew who'd be coordinating during this one. What comes next is certain in the same sense the defense was ready to cope with Cincinnati. Announce who will win the Super Bowl for all the certainty there is.
Say anything you'd like about how life will be in 2024. Claim you'll be starting law school after finishing the moat around your property. And the engagement to Kate Upton will follow her divorce. Go ahead and proclaim the Skyway will be replaced by this time next year, too.
People never quite address many certain intentions, what with time, motivation, and the unrelenting pressure of external factors.  The universe rolls its eyes at what we assert comes next.  Playing defense is an example of trying to control circumstances.  This year's Bills try to deal with an unwritten future despite unpredictable wrinkles like men in motion and the coordinator suddenly leaving. 
Editor's babble: It is curious how the "year off" for Leslie Frazier came about. Whatever the reason, we wish him well… and we thank Anthony Bialy for his many contributions to our blog. You can also find Anthony on Twitter @AnthonyBialy.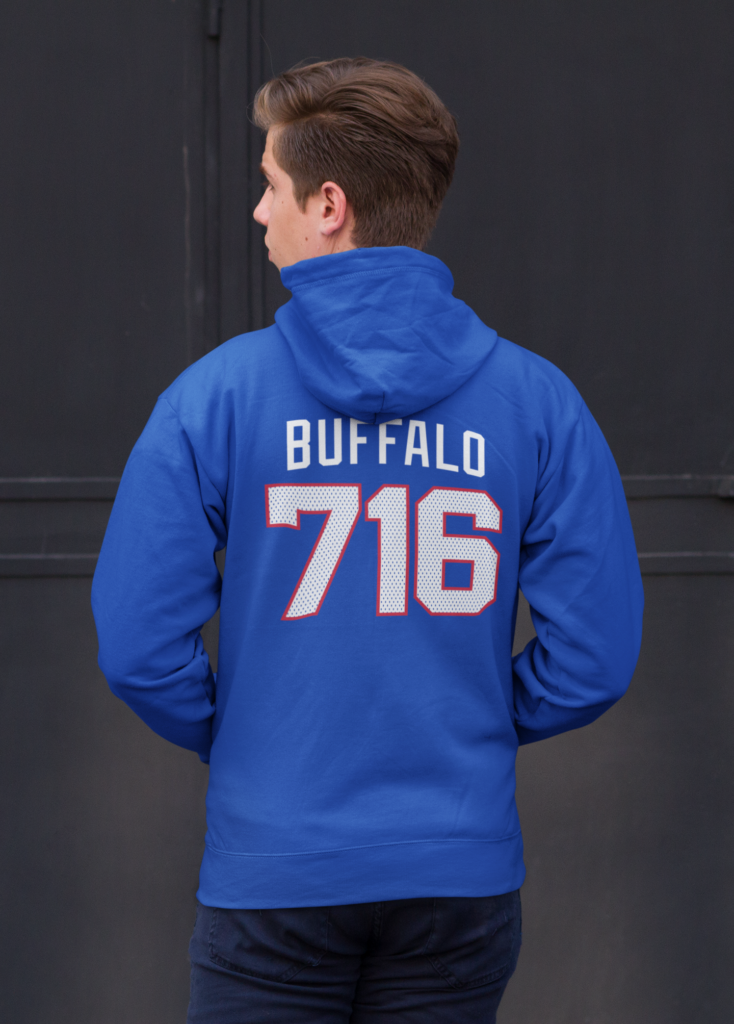 BuffaloFAMbase.com is sponsored by 26 Shirts
Every Monday, we launch a new two-week campaign of a limited edition t-shirt design. Every shirt purchase results in a donation to a local family in need. After the campaign ends, the shirt is retired. A new design is released, and a new family benefits from your fandom!