In the late 70's, forgive me for not remembering if it was 1978 or 1979, the Bills lost a hard fought game against the hated Miami Dolphins at (then) Rich Stadium, and Bills owner Ralph C. Wilson simply lost it after the game.
The Bills were driving toward a potential game winning field goal, but on fourth down, a Joe Ferguson to Roland Hooks pass appeared to be caught by Hooks with a diving catch for the first down. 
Remember, no replay then.  The officials huddled, and determined Hooks had trapped the ball, so the Dolphins dodged the bullet and escaped with a win.
I was standing in the tunnel end zone with my Channel 2 photographer Harvey Marshall, waiting for the game to end so we could grab our post game locker room interviews. From the end zone, it was really tough to tell if Hooks caught the ball or not, but it was certainly close.
Harvey and I saw Mr. Wilson charging up the tunnel to our right, and oddly enough all the other media by now was about to go into the Bills locker room and didn't see this.  We followed, and Wilson, believe it or not, went into the official's locker room!  You can't do that, but Ralph didn't care. We couldn't hear WHAT Wilson was saying, but his voice was at a high decibel level.
We were waiting when Ralph came out, camera rolling (I know, it's a bit of entrapment, so sue me) and at first he said "I can't talk about it, Ed". 
But I couldn't resist. "But Mr. Wilson, that call on Hooks was pretty close.."  
Presto!  Ralph began, his voice raising, "Did you SEE that call?  Hooks CAUGHT that ball!! It's unconscionable.  It cost us the GAME!  And I told the officials, 'personally', that you cost us the game!  Pete Rozelle can fine me (he was NFL commissioner then) and I won't pay the fine!!".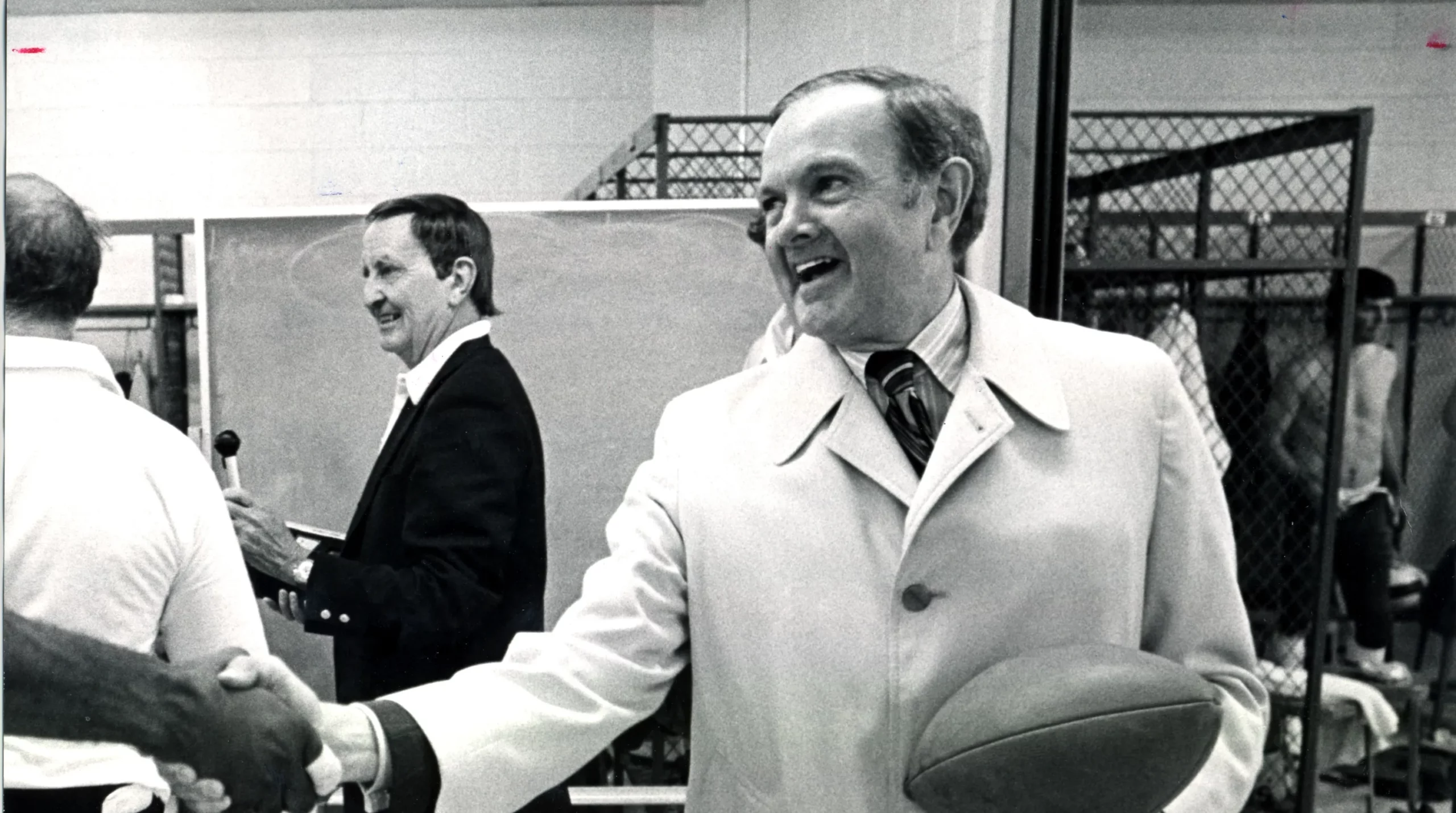 By that time, a lot of the media noticed what was happening and rushed down to get in on Ralph's tirade, but then Bills' public relations director L. Budd Thalman, a wonderful man, arrived and pulled Ralph towards the elevator.
We ran the video that night on Channel 2, and it was amazing. Harvey and I have looked for years and can't find it, but it's forever etched in my brain.
The next week I apologized to Ralph for kind of baiting him into talking, but I told him many fans told me it made them really happy to see such emotion coming from the owner! Ralph seemed surprised by that, and he wasn't mad at me at all.
Then, a few days later, I received a large flower bouquet from Ralph thanking me. Really?
Years later, I was Master of Ceremony at an event and Ralph was seated next to me. He remembered the moment and laughed. I said "I have to ask….did Rozelle ever fine you?" 
Ralph replied "Yes. He fined me $20,000. It was worth every penny".
Editor's babble: We are grateful for Ed Kilgore's contribution to our blog. We have fond memories of the 40 years he covered the Buffalo Bills as the Ch2 sports anchor! We hope to share more from "Ed's Vault" on the blog from time to time. You can also find Ed on Twitter @Kilgore2Ed.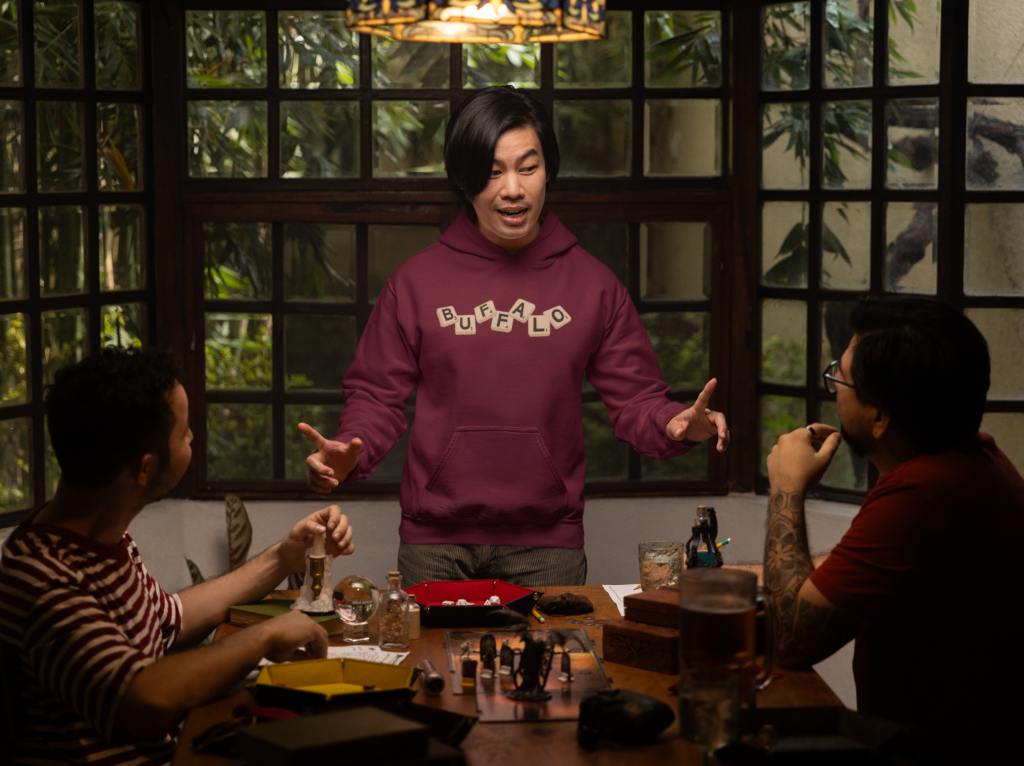 BuffaloFAMbase.com is sponsored by 26 Shirts
Every Monday, we launch a new two-week campaign of a limited edition t-shirt design. Every shirt purchase results in a donation to a local family in need. After the campaign ends, the shirt is retired. A new design is released, and a new family benefits from your fandom!