Each month up to the 2023 NFL Draft, I offer 6 picks in each round for the Bills, and offer my rationale for picking one of them. I'd invite your comments on Twitter. Give me a follow @TCBILLS_Astro and use my BuffaloFAMBase big board on the FanSpeak Simulator!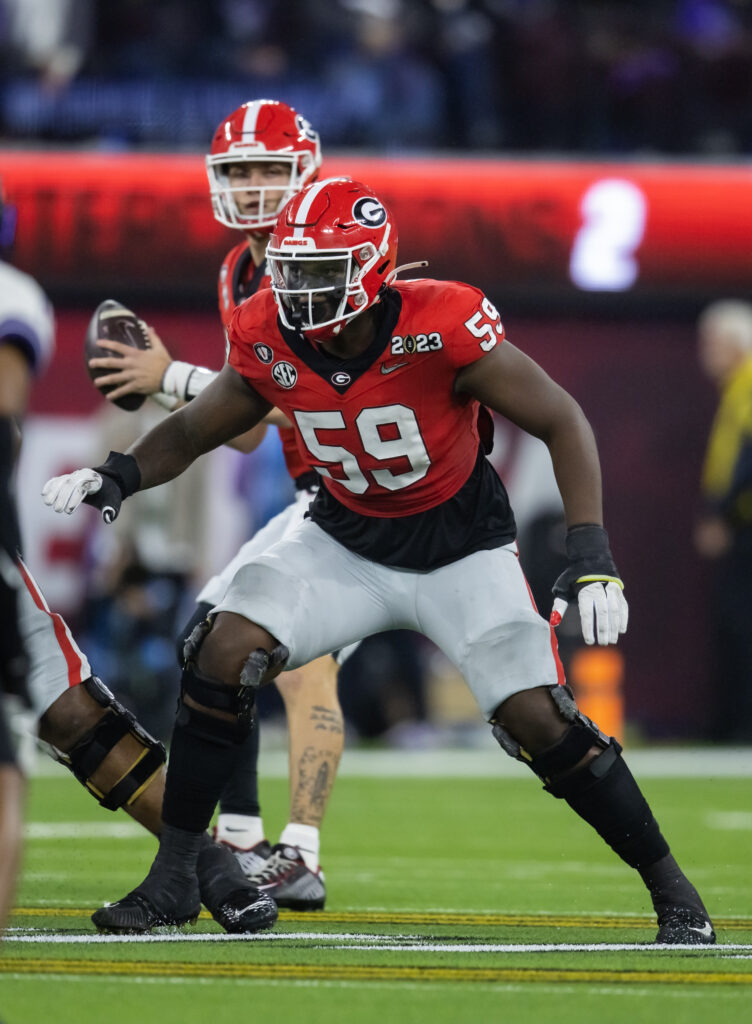 ROUND1
23 OT Broderick Jones – Georgia
16 RB Bijan Robinson – Texas
22 TE Luke Musgrave – Oregon State
35 TE Darnell Washington – Georgia
29 WR Jalin Hyatt – Tennessee
26 G O'Cyrus Torrence – Florida
The choice here is the toughest I've seen, but protecting Josh Allen takes highest priority. Georgia OT Broderick Jones can play anywhere on the Bills' line and be an upgrade. At 6-3 335 5.43, O'Cyrus Torrence isn't the Kromer archetype. He's an excellent run blocker, but he's tied for third-slowest among the Guards. Same deal with Dawand Jones.
---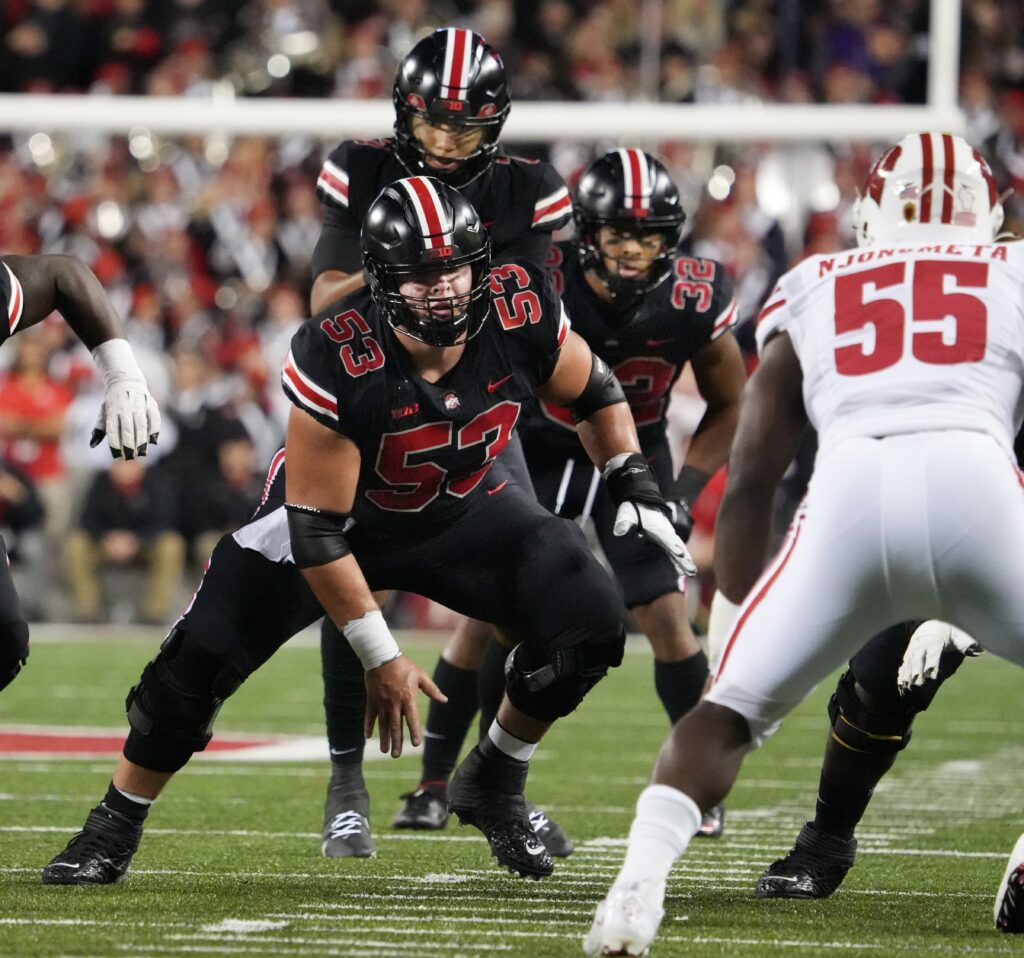 ROUND 2
59 C Luke Wypler – Ohio State
47 C John Michael Schmitz – Minnesota
57 RB Zach Charbonnet – UCLA
62 S Christopher Smith II – Georgia
63 DL Keion White – Georgia Tech
64 OT Matthew Bergeron – Syracuse
The Bills have an enviable opportunity here to take a big, fast RB in Charbonnet, whose Touches Per Fumble is Top 6 in his class. While he's a pet cat, I'm going to assume the Bills add a FA running back and opt for two O-Linemen from Ohio State. Beane was at Buckeyes games twice this year, and scouts watched 5 games. Ohio State C Luke Wypler is faster on pulls, and he competed on a better pass-blocking line than Schmitz, per Football Outsiders. He faced better DTs, too. A better line will help our RB stable more than the other way around.
---
ROUND 3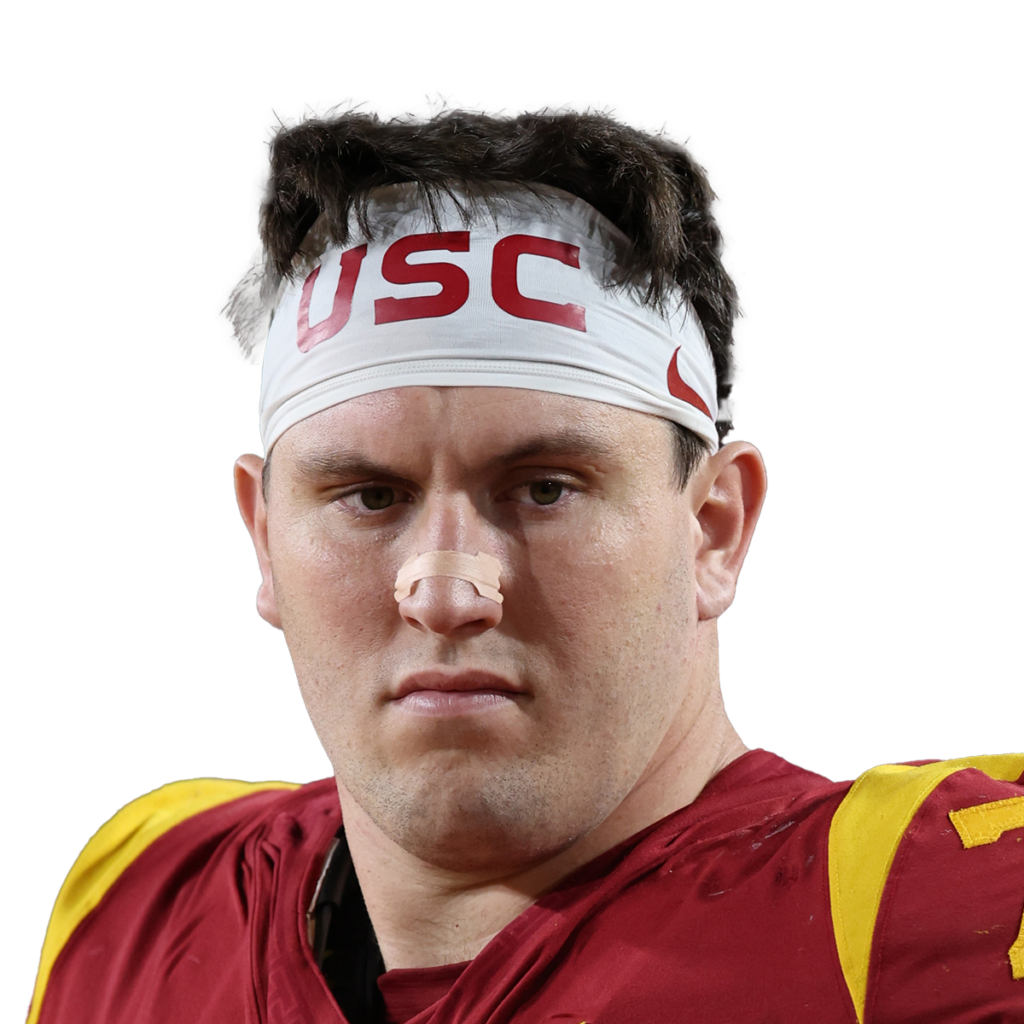 82 CB Tyrique Stevenson – Miami
92 LG RG RT Andrew Vorhees – USC
93 C Joe Tippmann – Wisconsin
94 CB Garrett Williams – Syracuse
100 WR Marvin Mims – Oklahoma
114 S Trey Dean III – Florida
The CB offerings are tempting. Tyrique may run the fastest forty at the Combine, while 'Cuse's Garrett Williams made the most Tackles Per Game in his career of all the draftable cornerbacks. Would the Bills triple-dip on the OL? LT LG RG RT Andrew Vorhees (6-5 325 5.22) is a wonderful addition to the Bills' O-Line. With three hogmollies added through the draft, Beane can now focus on other positions. Vorhees is ranked second in Pass Blocking and second in Run Blocking by www.NFLDraftBuzz.com –to O'Cyrus Torrence, and you got Vorhees two rounds later. You're welcome.
---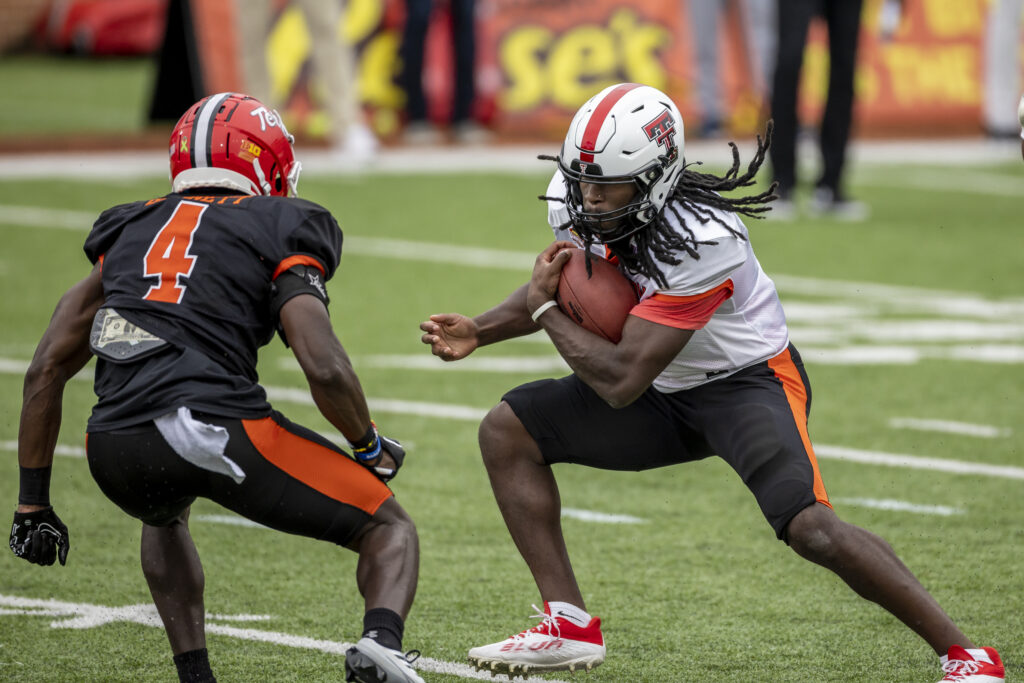 ROUND 4
136 RB Roschon Johnson – Texas
122 LB Nick Herbig – Wisconsin
131 G Nick Broeker – Ole Miss
141 S Jartavius "Quan" Martin – Illinois
135 EDGE K.J. Henry – Clemson
137 CB Cameron Mitchell – Northwestern
Passing on Charbonnet earlier was hard to do. Texas Longhorn RB Roschon Johnson was the thunder to Bijan Robinson's lightning down in Austin, and he's ranked #1 in Pass Blocking in his draft class on www.NFLDraftBuzz.com. He's similarly built to Charbonnet, just faster (6-1 225 4.34), and when the downhill, one-cut-and-go freight train gets going, he actually forces more missed tackles. Roschon's 7.5 YPC against AP-ranked teams is higher than Charbonnet's 6.8, and his 459 Touches Per Fumble is tops in his class. Maybe Roschon should be my pet cat…
---
ROUND 5A and ROUND 5B
142 WR Michael Wilson – Stanford
143 DL Colby Wooden – Auburn
170 CB Mekhi Blackmon – USC
145 WR Jadon Haselwood – Arkansas
155 RT Wanya Morris – Oklahoma
148 TE Luke Schoonmaker – Michigan
We have two picks from this list. One of them should be DT3T EDGE DT5T Colby Wooden of Auburn. Scouts attended multiple games of all Power Five D-Linemen who've logged at least one pressure per game in their career (Calijah Kancey, Tuli Tuipulotu, Colby Wooden, Isaiah McGuire, Keion White, Dante Stills, Jalen Redmond), and one of them will be a Buffalo Bill. Wooden (6-4 284 4.82) plays in a 4-2-5 defense, moves around on the line, drops into coverage, and commands double teams. He's done the looping games the Bills play. He gets his arms up quickly to knock down passes.
There is only a handful of Power 5 cornerbacks who excel at zone, but hold their own in man coverage (Emmanuel Forbes, Mekhi Blackmon, Brian Branch, Devon Witherspoon, Riley Moss is my short list). I'd think the Bills should still be looking at CB, either as a nickel or boundary corner. The AFC East has added talented wide receivers, and this is one position the Bills ought to get better in by drafting CB early –and annually. Brian Branch, gone before our first pick, and CB/NCB Mekhi Blackmon of USC, my pick here, are the best tacklers in this corner class.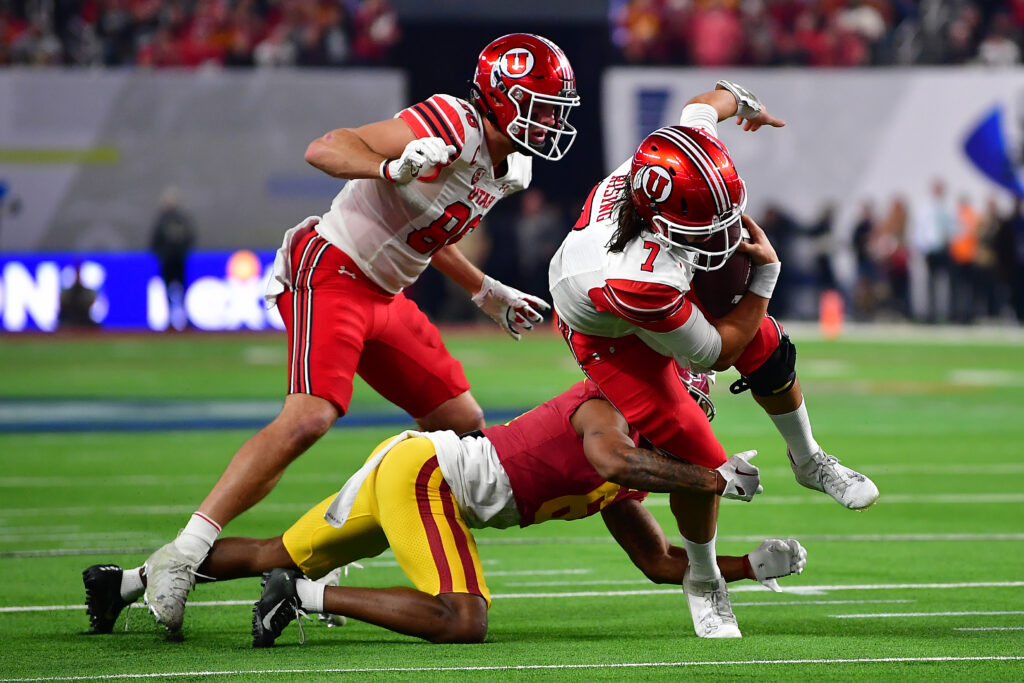 Editor's babble: Many thanks for Dean Kindig's incredible work. You can also find him on Twitter @TCBILLS_Astro.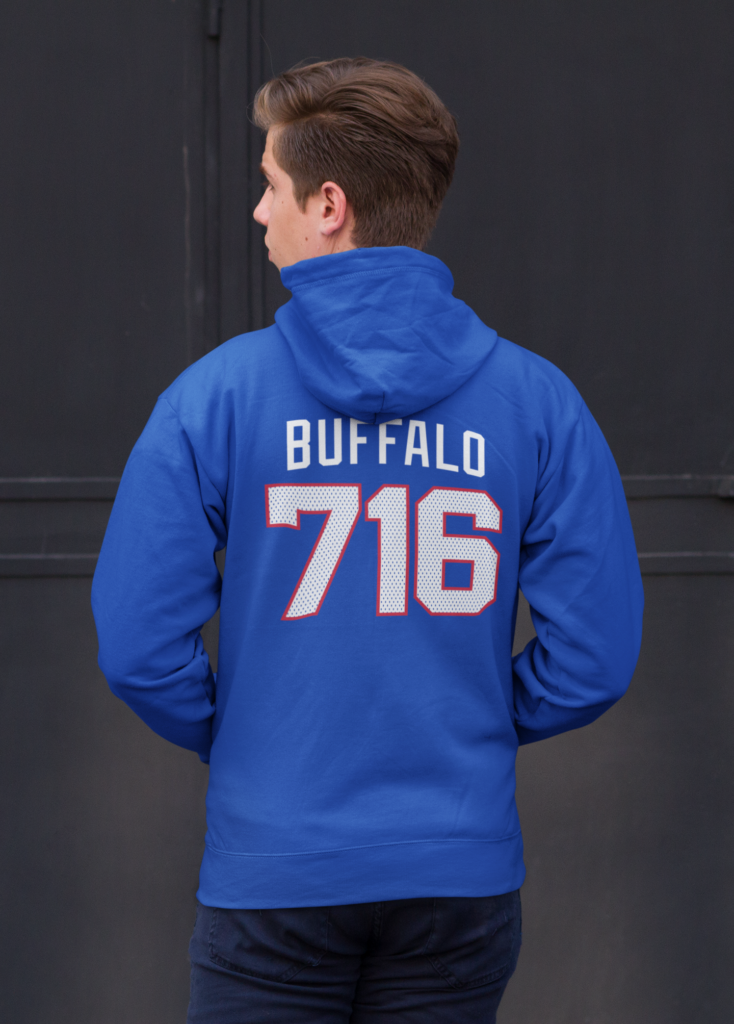 BuffaloFAMbase.com is sponsored by 26 Shirts
Every Monday, we launch a new two-week campaign of a limited edition t-shirt design. Every shirt purchase results in a donation to a local family in need. After the campaign ends, the shirt is retired. A new design is released, and a new family benefits from your fandom!