The Need at Guard: Very Very High
Unless I miss my guess, LG Roger Saffold (above) won't return to the Bills for next season. He's a free agent at age 36 whose time to hang it up was a year ago. Kevin Siracuse cited the O-Line's PFF grades on Twitter this week, and Saffold's grade was the lowest, a pitiful 43.7, with only RT Spencer "False Start" Brown even close at 51.4. That's a need for a Day1-Day2 Guard, preferably with lots of LG experience, and potential competition at Center or RT.
David Quessenberry, age 32, signed a 1-year, $1.7M contract, and gave 3 starts and 398 snaps in substitute work along the line (he'd played LT and RT for the Titans the last 2 years). OG OC Rick Bates, age 26 on Valentine's Day, signed an offer sheet with the Chicago Bears reportedly worth $17 million over four years, but Beane matched it, so he's back. OG OC Ike Boettger, age 28, after 10 starts and 636 snaps in 2021, suffered an Achilles injury in Week 16. He played only 1 game this year –Christmas Eve against Chicago (6 snaps, plus 5 on special teams). I hope he rounds back into form. Journeyman Greg VanRoten, age 33, played in 15 games, starting 4, a total of 355 snaps, most notably at Center. He's on a 1-year contract as well, playing for his 6th team. Yeah, the need is very, very high.
The need for hogmollies has been partially masked by the play of our mobile QB and our RBs . Over the last 3 games, in fact, the Bills were 3rd in the league in rushing yards (164.7 ypg, including Josh Allen), and they've been doing it with chewing gum and duct tape. Josh Freaking Allen has an opportunity to be greater than he already is (Josh has made the NFL's highest number of deep completions over the last 2 years when given 4 seconds or more to throw), and the offensive line giving him that amount of time is at the core of that stat.
The First Elimination: Scout Attendance at Games
I see 79 draftable Guards in the upcoming 2023 NFL Draft. That is too many to look at, right? I'll eliminate all Guards whose games were never seen by a credentialed Bills scout. That leaves 52 draftable Guards.
The Second Elimination: The Kromer Archetype

I've chosen a few drafted/acquired guards and centers to illustrate The Kromer Archetype (which I described in this article):
Mitch Morse=6-5, 305, 5.14
Ryan Bates=6-4, 306, 5.09
Ike Boettger=6-6, 313, 5.47
Wyatt Teller=6-4, 314, 5.24
Basically, to be a fit for what OL Coach Aaron Kromer likes his linemen to do, his Guards need to be in the 6-4 to 6-6 range, weigh in the 305-325 range (although we will reach a tad higher this year), and run a forty-yard dash under 5.24 (sorry, Ike). We eliminate the too short (Ryan Walk), the too light (Mark Evans II), the too fat and/or slow (McClendon Curtis, Atonio Mafi) guys who can't pull. Interesting that RD1 Guard O'Cyrus Torrence, a frequent mock to the Bills, is 6-3, 335, and runs a 5.43. While he's ranked pretty high on big boards, he wouldn't fit Kromer's archetype and he'd actually be eliminated from this list.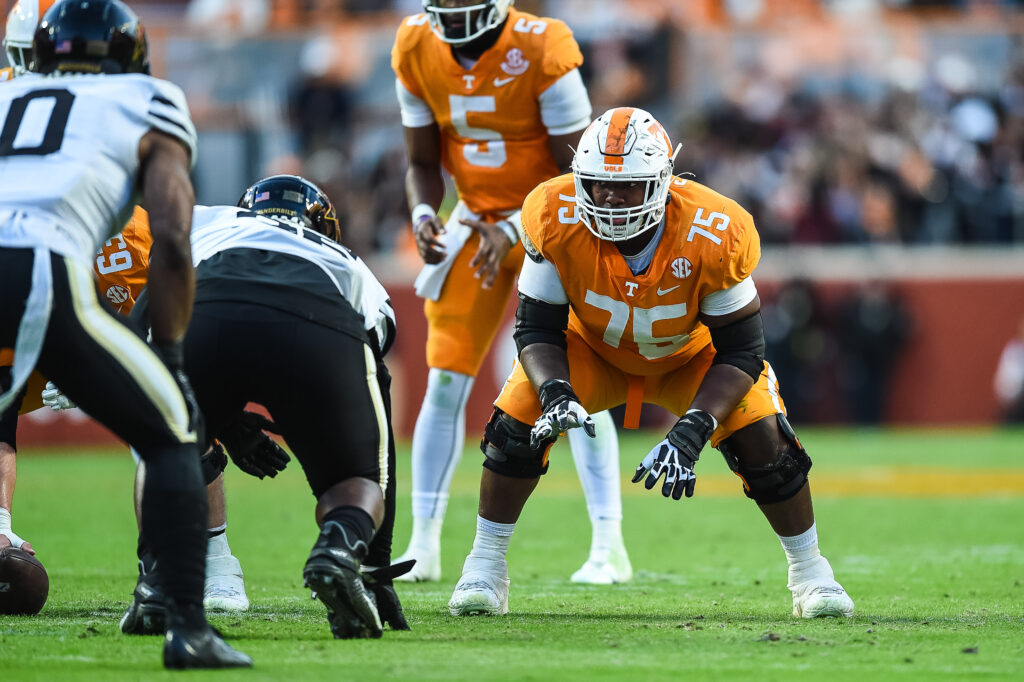 The Third Elimination: The Beane Counting

Brandon Beane attended the games of two of the guards still on the list: BuffaloFAMBase's #141-ranked LG RG OC Jerome Carvin (6-4 321 5.24) of Tennessee and # 173-ranked RT RG Warren McClendon (6-4 320 5.15) of Georgia (who many project at RT moreso than Guard). Because of their different positions and skillsets, they could both be drafted and I wouldn't be surprised. Both had scouts at 4 games this year. Carvin had 20 starts at LG and 17 starts at RG, with 5 starts at Center, so his fit as a swing Guard/backup Center is obvious. Carvin didn't get the PFF scores as an individual, but his line's Power Block rating from Football Outsiders was 11th out of 131 schools. Beane watched LT RG LG Broderick Jones of Georgia at least twice; he's a super RD1 pick if he drops to us. He hits Kromer's marks for size and quickness (6-4 315 4.98). The Bills could also take another Jones in RD1 despite his not fitting Kromer's ideal build: Dawand Jones. However, the biggest Buckeye ever would be a waste on the interior with his 89 1/2″ wingspan and crazy basketball-star athleticism.
If you factor in Beane's attendance last year, rather than this crazy year, you can still add RD1's RG LG O'Cyrus Torrence, RD2-3's LG LT Nick Broeker, RD3 RG Emil Ekiyor Jr., plus Day 3 gems LG LT T.J. Bass and LG Dillan Gibbons — a player I rooted for since his days at Notre Dame. Read this story to understand.
Yes, Beane went to Clemson last year, and sent scouts to 3 games this year, and yes, LT LG Jordan McFadden has tackle upside, but for Kromie and me, McFadden's short, light (6-2 305 5.1), and had trouble with the playbook. I like Louisville's Caleb Chandler and Dillan Gibbons as Beane's Best Bets from the ACC this year.
Two 30-Visits that might happen at One Bills Drive are RG McClendon Curtis of Chattanooga and LG LT Cody Mauch out of North Dakota State. Both had higher Pass Blocking rankings than Torrence. Curtis would be a Day 3 Value (the Bills' last pick is RD5#163 right now), and because of his upside at Tackle, Mauch might last into RD2.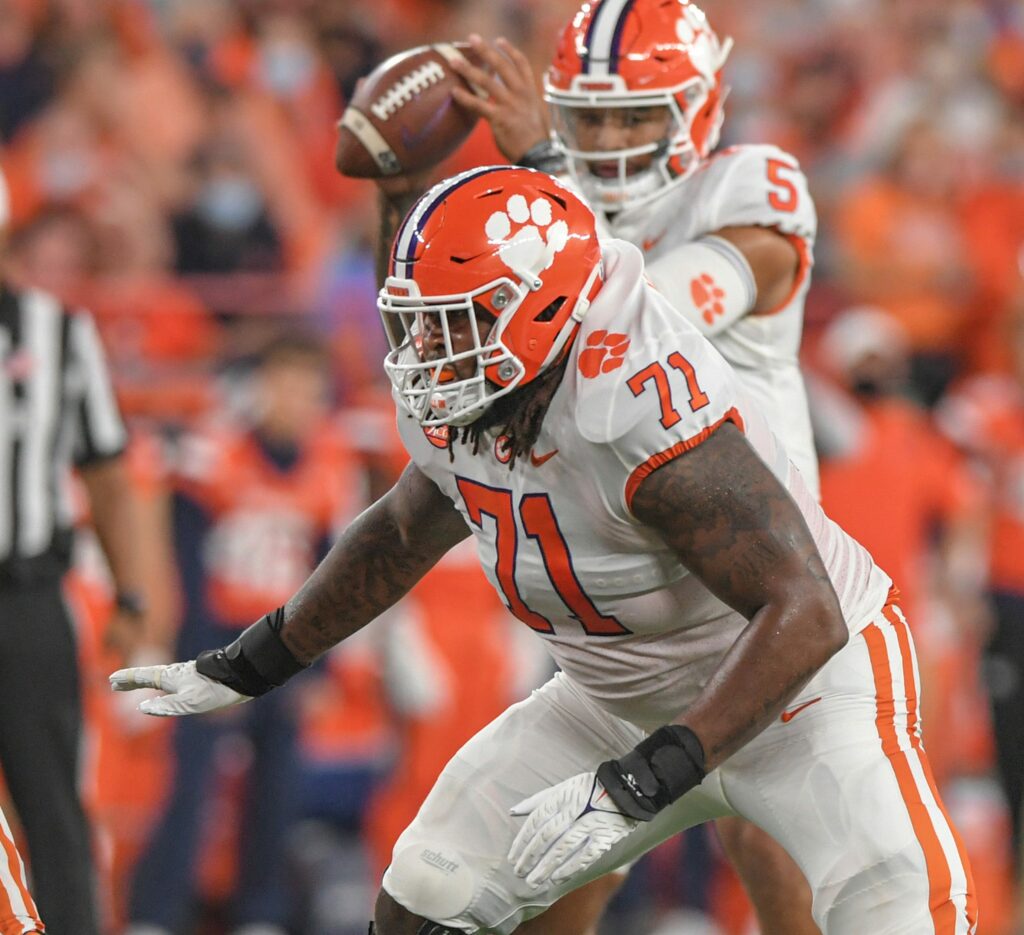 Receiving 2 or 3 visits from scouts in 2022 were three more players. #405 LG OC Marcus Minor (6-4 325 5.19) of Pittsburgh and #330 LT LG Jordan McFadden (6-2 305 5.1) of Clemson. McFadden is shorter and faster than most, and his weight puts him on the fringes of the Kromer Archetype.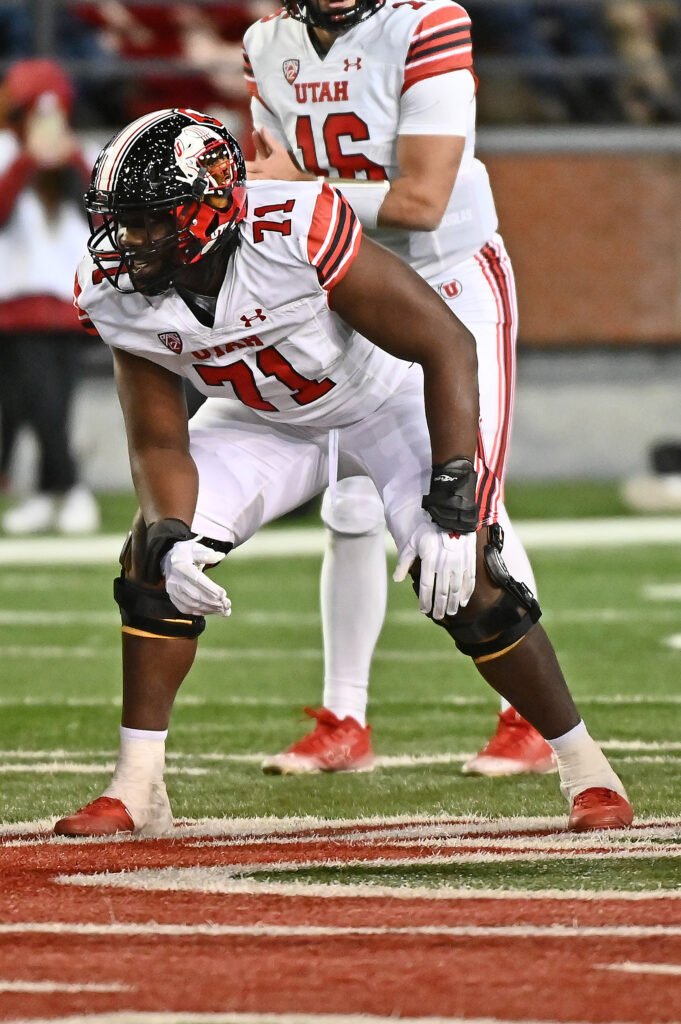 #163 LG RT LT Braeden Daniels (6-4 297 5.02) of Utah is one of my best guesses as the Bills' final pick in RD5B, at least for January when I wrote this. Daniels had the best interview of the bunch. I've cued it up for you. He's the fastest of this group, and has a ton of upside, experience and versatility (35 career games played, 18 times at left guard, 13 at left tackle, and 11 at right tackle). He's a fast learner with nice footwork. By the way, if you've read this, follow me on Twitter and let me know; I have let Bills fans behind the curtain on my research.
There are some draftable Centers that double as Guards who are still in the running (Jarrett Patterson, Sedrick Van Pran, Luke Wypler, Steve Avila, Olusegun Oluwatimi, Alex Forsyth, former wrestler Will Putnam, and Bryan Hudson) but I'll speak more on them in a future article for BuffaloFAMBase!
Editor's babble: These articles are like manna from the heavens. We can't express enough gratitude for Dean Kindig's contributions to our blog. You can also find him on Twitter @TCBILLS_Astro.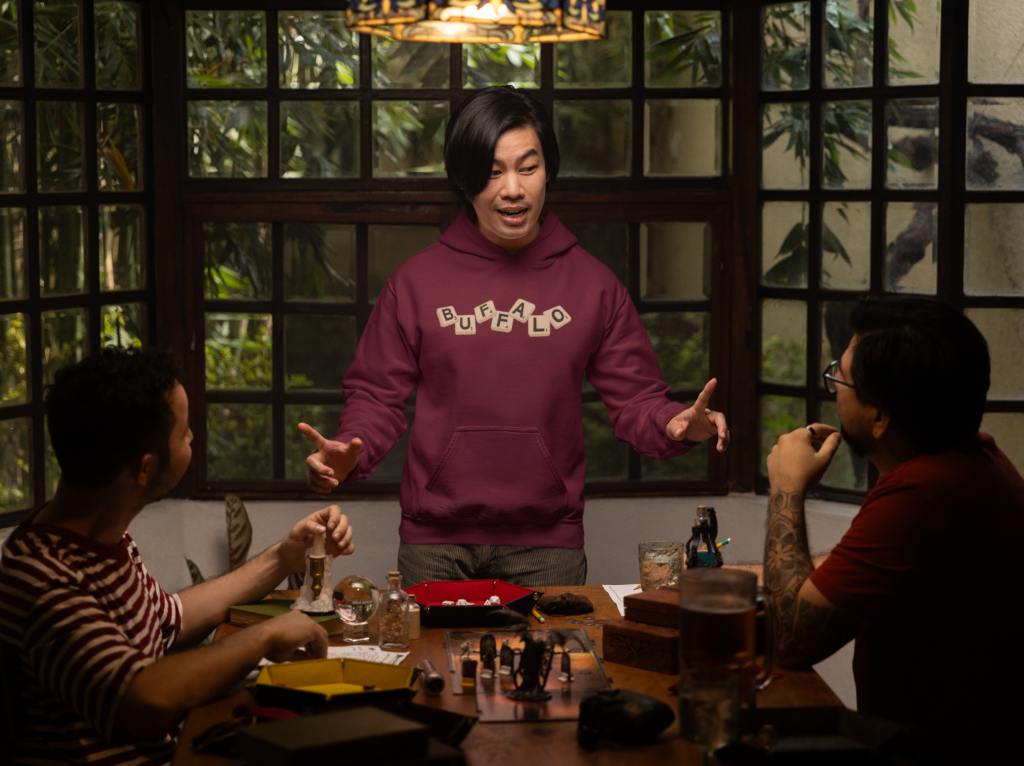 BuffaloFAMbase.com is sponsored by 26 Shirts
Every Monday, we launch a new two-week campaign of a limited edition t-shirt design. Every shirt purchase results in a donation to a local family in need. After the campaign ends, the shirt is retired. A new design is released, and a new family benefits from your fandom!