You can't lose to Kansas City if you avoid facing them.  What's Atlanta like?  We won't learn next week.  Leaving the neutral site deserted is one way to avoid a silly way of resolving a tough situation.  This present stretch has featured unnervingly frequent reminders of what truly matters, which makes me wish I could care less about a season that was traumatizing for far more than its lopsided finale.
Enjoy relief if you fretted about a tense final two games. We'll experience dejection during conference championship weekend, too. Mickey Rourke's advice about betting regarding the Bills now applies before the Super Bowl.
Showing up is a technical issue. The last impression sure was forgettable. We miss football yet try to ditch our last memory of a Chan Gailey-worthy performance. A first quarter with 14 points versus eight yards sounds like I made it up to be a smart aleck. As much as we like having Ryan Miller in town, I hope for his sake he didn't hang around for football.
You know a loss stings when fans still demand firing everyone a couple days later. Is a flat denouement the fault of the offense or defense? Yes.
If there's a trend that seems natural during a game, Ken Dorsey will stubbornly stick with artificial flavoring.  Having Stefon Diggs and not throwing to him is a crime against football for which Dorsey should be tried at the football equivalent of The Hague.  I think it's in Lambeau.  If Diggs is double-covered, call plays for him until defenses are forced to cover triply.  It's not being difficult to notice your remarkable talent is being underutilized.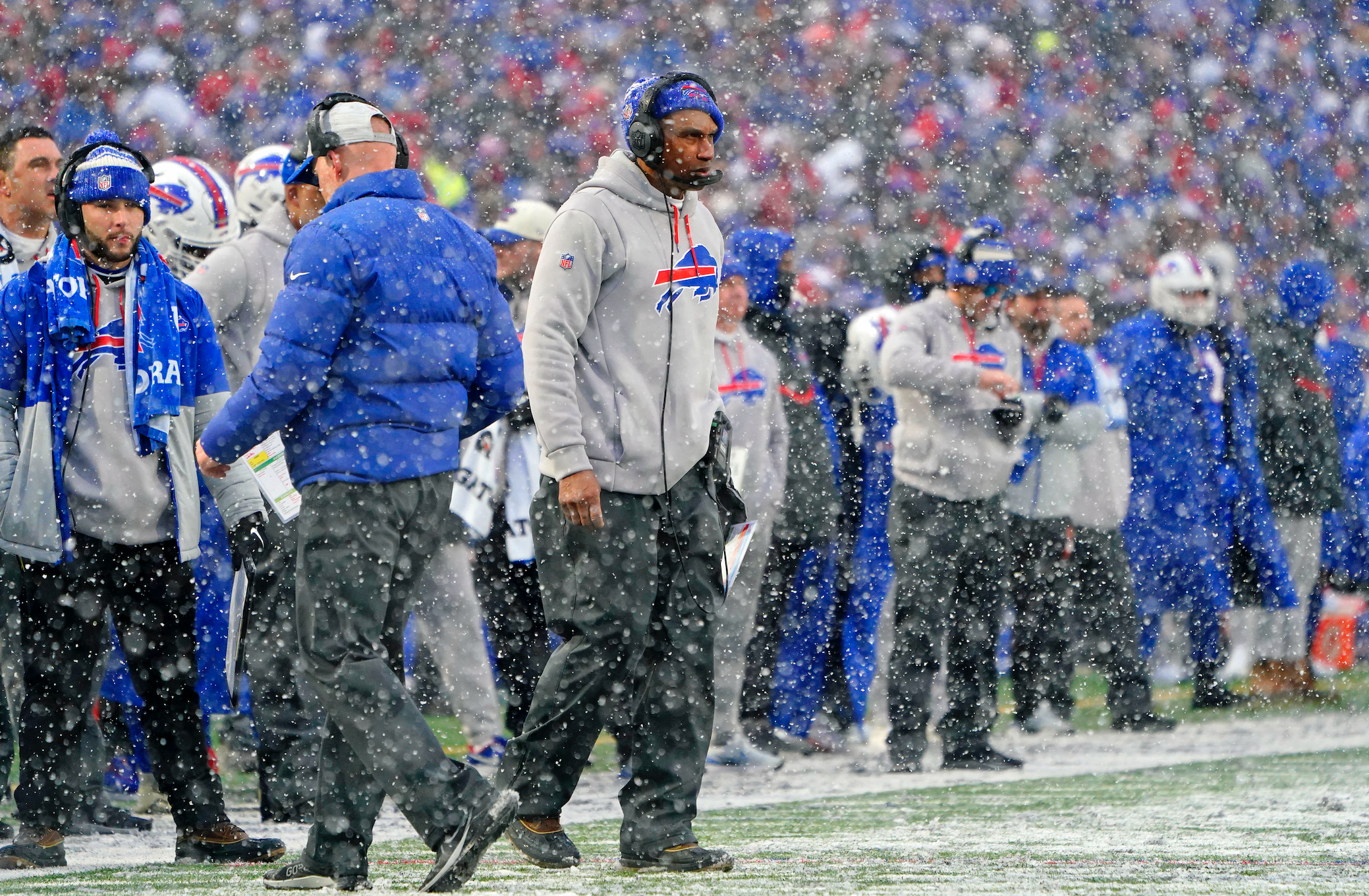 Concurrently, the playoff game was broadcast nationwide, which sinks dreams that some club will to be tricked into hiring away Leslie Frazier. A passive scheme is an active problem. Players struggled to tackle when they eventually get to the ball carrier. Jordan Poyer's best hit knocked his teammate out of the game.
Their boss isn't immune from criticism. Sean McDermott may have finally filled out this franchise's Mount Rushmore, but he's in Teddy Roosevelt territory. It's possible to respect how far he's taken this team while acknowledging the uncompleted short distance left is the journey's toughest part. He's consistently come up small in big games without making the biggest. Turning timid like Ned Flanders stands in defiance of the boldness that got them to the point.
It's easier to accept challenges as inevitable after overcoming them. Instead of lasting a week, problems will remain for an offseason. The inability to see if addressing issues is working serves as just one problem of being rendered spectators.
Clues about a letdown have been evident long before they manifested themselves a few minutes into the coda. Deficiencies shoved their way to the forefront throughout the schedule frequently enough to be classified as a trend. Numerous games featured sluggish lulls leading to finishes that felt way too close. The Bills often won during what's now a concluded season despite them. When it mattered most, they lost because of them.
Players are obviously not indifferent, which makes the appearance of lethargy concerning. The Bills understandably looked burned out. But that doesn't make a torched elimination any easier to withstand. Too much play appeared disengaged like a surly Tops customer service desk representative. We want to shop at Wegmans one of these years.
The tournament's end started just like The Game That Never Was.  There are obviously infinitely more important things to take from the few minutes played against the Bengals that fateful Monday night. But Cincinnati did as they pleased on offense in a limited glimpse before everything changed.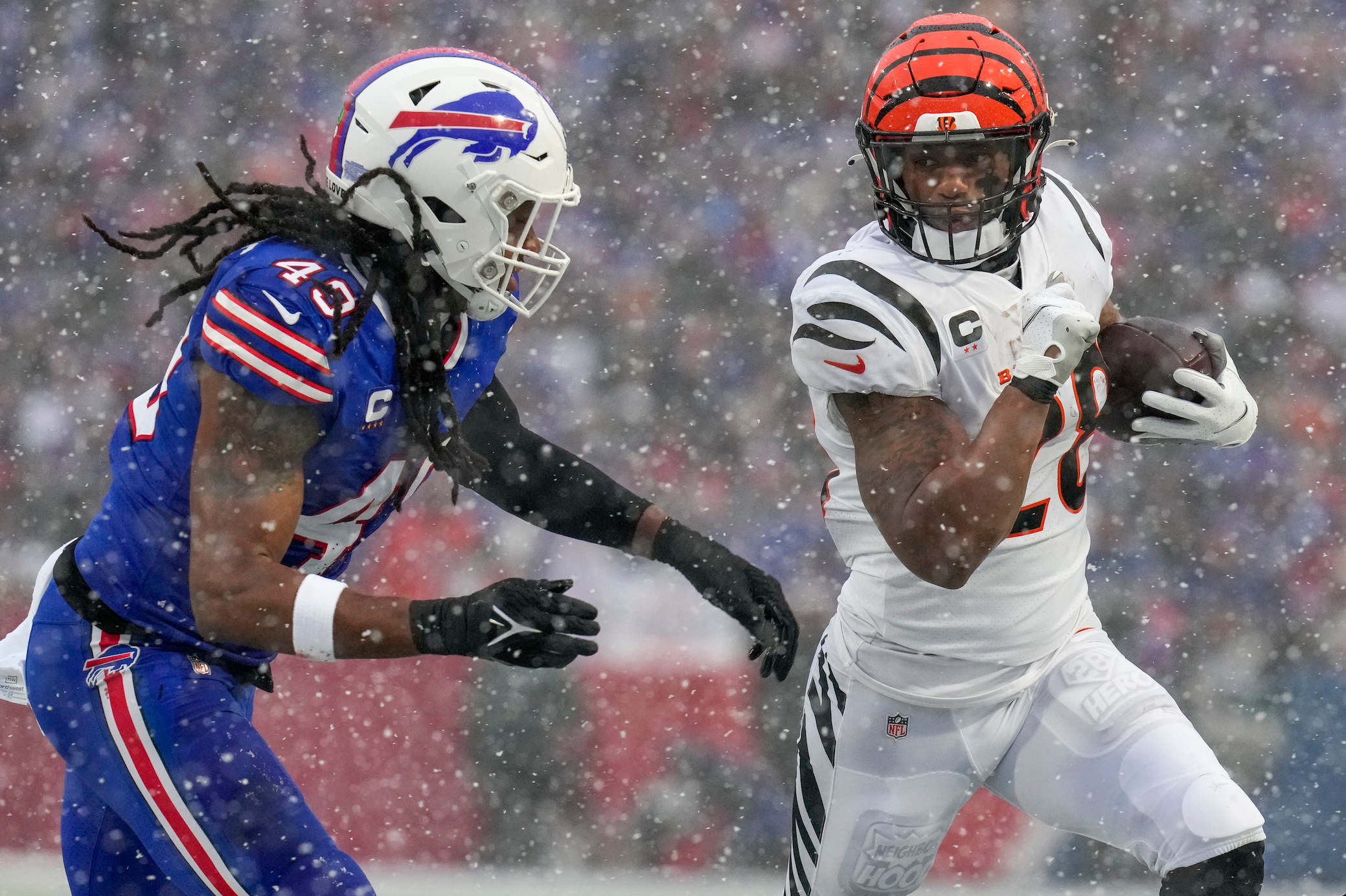 Bend but don't break broke. The Bills didn't learn a thing. A devastating adrenaline letdown ultimately means nothing as we know health is paramount. But the things we choose to treasure color the painting. Only the outline ever got finished.
The Bills never got the chance to skip a postseason round by clinching the top seed. They ended up playing two fewer. There aren't too many examples over the franchise's existence. They just played their 38th and missed their chance to get to a .500 playoff record. The indifferent statistic doesn't capture weighty external factors paired with underwhelming preparation.
This game being played was a gift even if we wish to return the outcome. The Bills were supposed to be on a mission. They had America behind them. There were 30 other fanbases and maybe even the Bengals deep down hoping for a magical run. But conditions aligned for inspiration are no match for staying in a zone too long.
An uneasy vibe can't be measured on the game details page. But it sure can be sensed. The lack of focus was palpable enough that the biggest game of the season didn't even feel tense. Multiple clues on and around the field contributed to the feeling that the latest chapter in this franchise's ongoing story was ending unceremoniously.
Life often vexes participants, including with many examples consecutively. Worse, there's no reward for enduring challenges. Instead of the universe compensating for suffering, things don't work out even if an agreeable outcome seems like it'd fit karmically.
The triumph took the form of blessedly getting here.  But the games continue.  We can be grateful everyone is still with us and understand fatigue while still lamenting the commencement of at least another yearlong wait to see if they can win this round.
Editor's babble: Wow, Anthony does know how to zero in on the painful truth that was the 2022-3 NFL Season for the Buffalo Bills. We're grateful for his contributions to our blog. You can also find Anthony on Twitter @AnthonyBialy.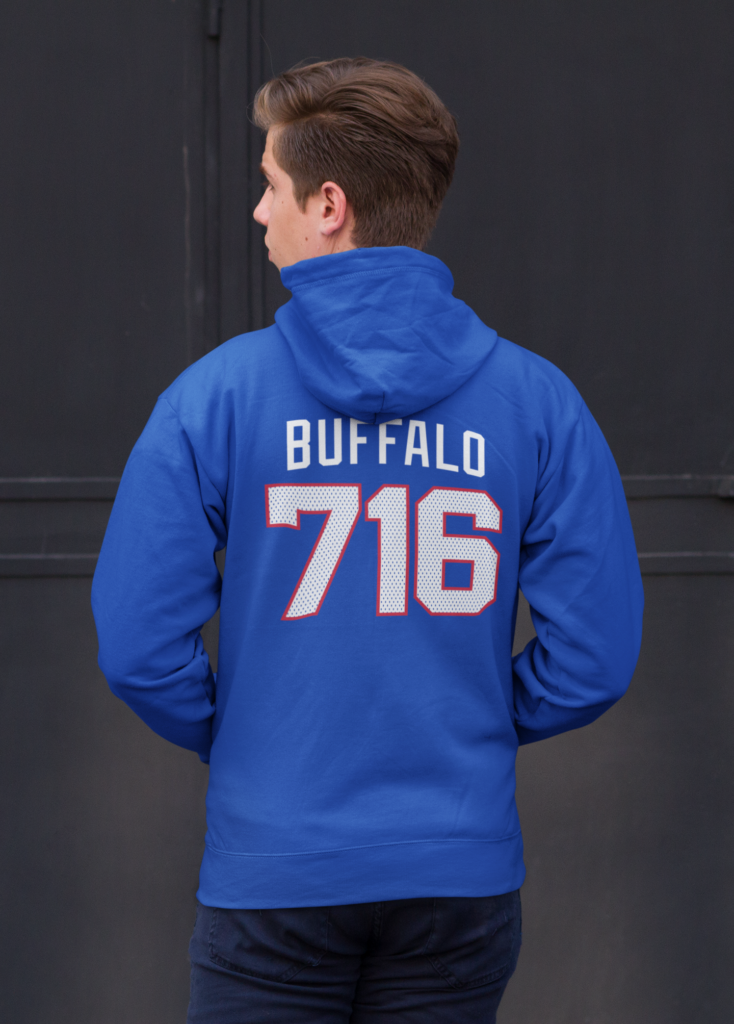 BuffaloFAMbase.com is sponsored by 26 Shirts
Every Monday, we launch a new two-week campaign of a limited edition t-shirt design. Every shirt purchase results in a donation to a local family in need. After the campaign ends, the shirt is retired. A new design is released, and a new family benefits from your fandom!