The Bills didn't beat the Bills despite trying their hardest. A team fatigued in multiple senses coped with in-game burnout for understandable yet still stressful reasons. Prevailing is all that's recorded even if the way of doing so counts.
This round's playoff opener would've felt like the longest game possible even it if didn't run close to four hours. British Bills fans finished their tailgate cricket in less time than an American football game took. Maybe another delay of game would speed things up.
Buffalo booked their playoff ticket early enough that they seemed to forget exclusion was on the line. These are not best-of-seven series, for the record.
The horrific trauma in the meantime manifested itself in imprecision prompted by exhaustion. I remember the glorious time when the Bills had more points than the Dolphins had yards. Most fans were also born before around 2 p.m. Sunday. We were so innocent earlier that day.
The best way to defend the Bills is to wait for them to screw it up.  Pressuring Josh Allen works at best intermittently.  Let them pull something wacky instead.  Unpredictable blunders have become predictable.  A club that was unsure if it wanted success wouldn't do anything differently.
Teammates are still recovering emotionally as Damar Hamlin does physically.  But the rest of the league is indifferent to the aftermath.  Buffalo still must diagnose blitzes in real time.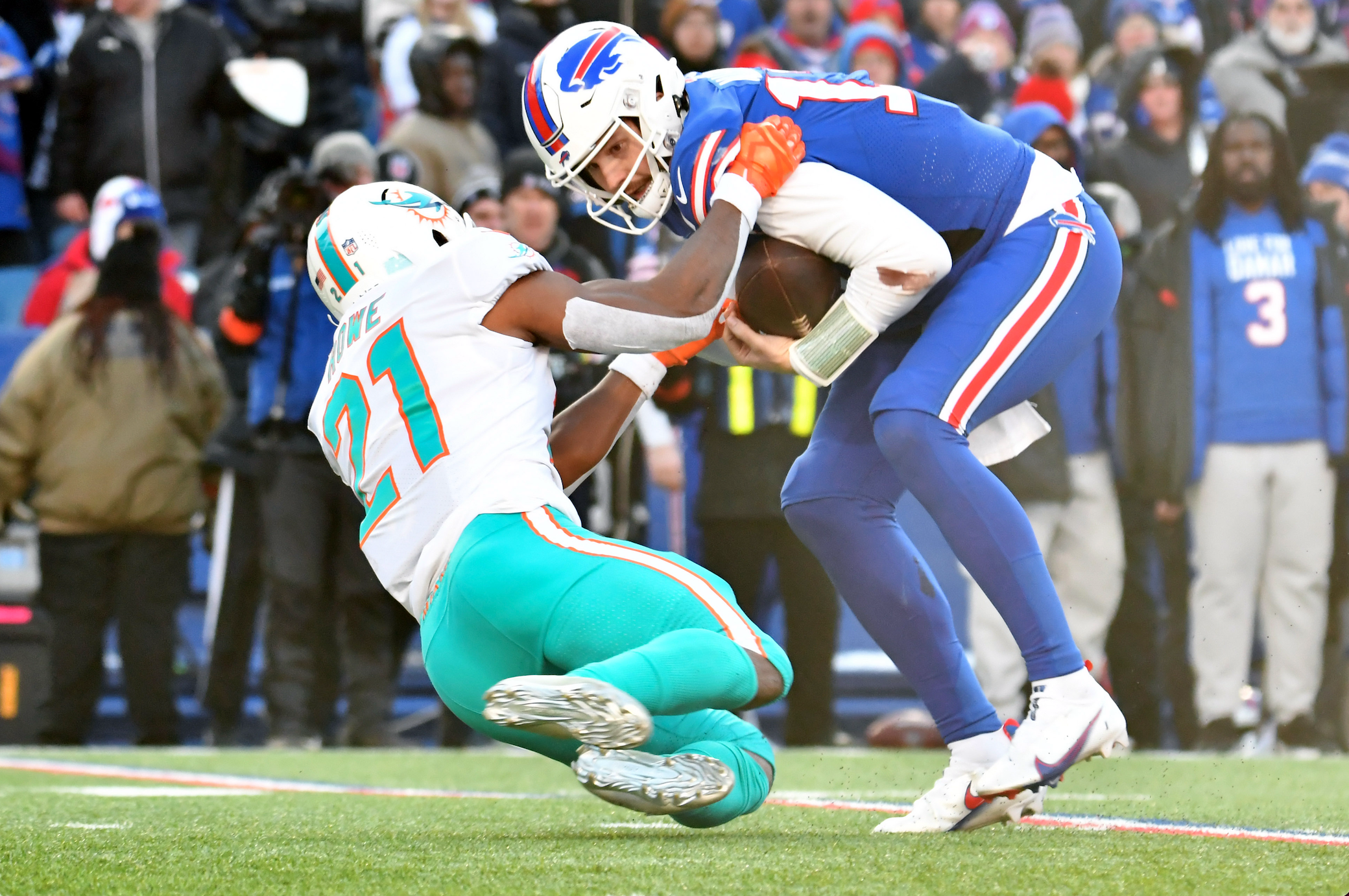 It might be human nature to ease off after taking a big early lead. But it's also normal to avoid running as fast as possible into collisions, too. Professionals are tasked with overcoming impulses of all kinds. Facing a hungry playoff competitor while still processing the vivid memory of a coworker's frightening injury constitutes a merciless burden. We're all trying to move forward while coping with the harrowing incident on the year's second day. Neither the league or life's schedule leaves a choice.
Results battle with developments in our minds. We try to focus on how many wins this year's edition has compiled while disregarding the nagging sense they keep getting away with overwhelming foes on talent despite inconsistent utilization. Bart Simpson was wrong to be proud of underachieving no matter how cool the merchandise seemed in 1990.
Notably, both interceptions were thrown to throwbacks.  John Brown looked like he was a transfer student on a different chapter than his quarterback.  Similarly, it took a little while to incorporate Cole Beasley after a mixup led to a turnover.  Bringing back familiar names doesn't mean they'll consistently play like in our memories.  Beasley's touchdown reflects hope that every snap brings new old teammates closer to incorporation.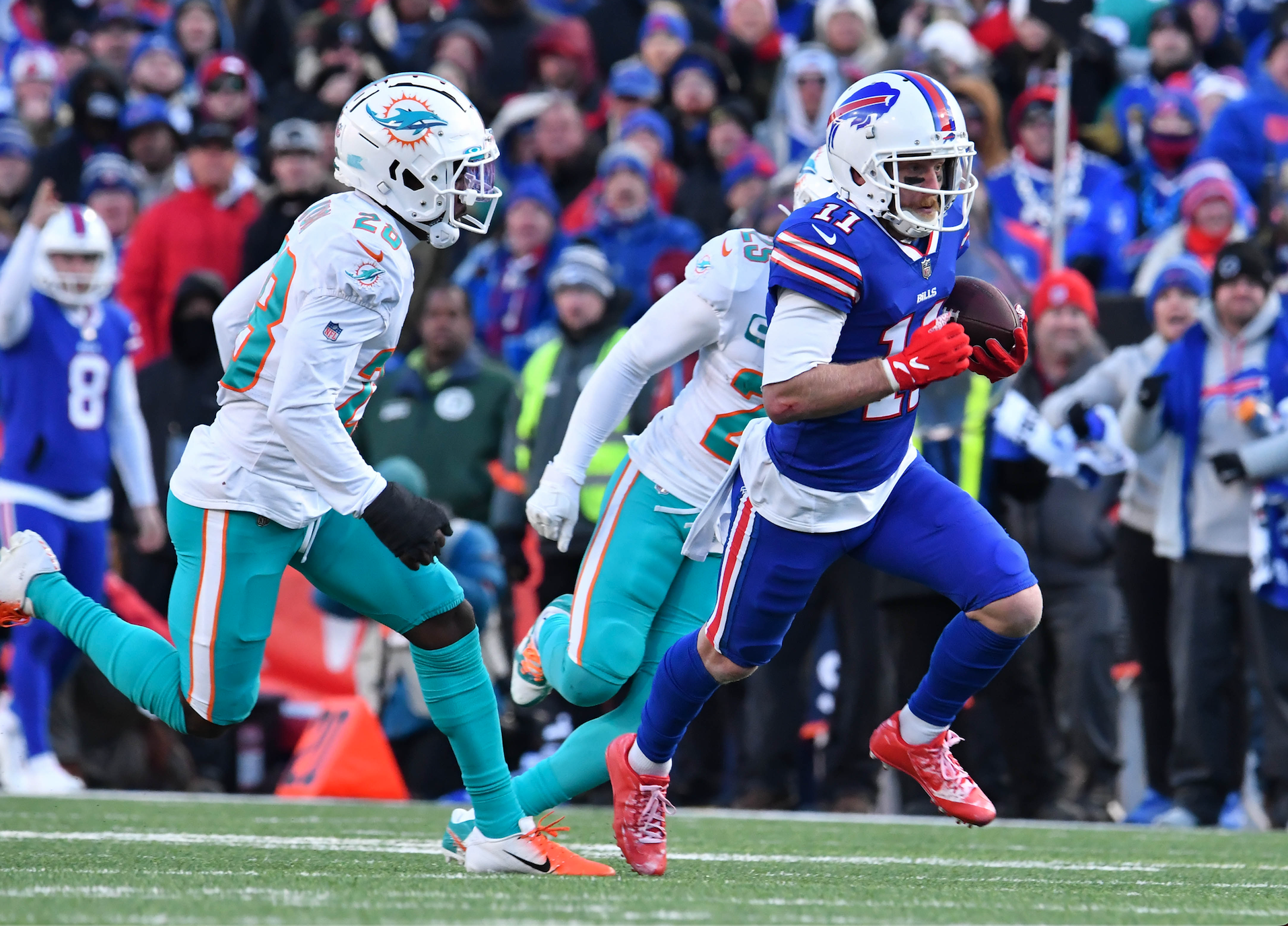 Coaching is a huge influence on every football play, which means nobody on this staff is immune from criticism. Throwing deep like it's forbidden to gain four yards reflects Ken Dorsey's all or nothing philosophy that often ends in the latter. Meanwhile, Leslie Frazier demilitarizes too many zones. As for their boss, Sean McDermott's bailout timeouts were a gift to a Miami team that gave theirs away like they were expired Domino's coupons.
Possessions should spur confidence, not trepidation. The frequency of devastating turnovers can be classified reliable. Teams almost always win when their defense scores. Don't bank on getting away with exceptions, plural.
The habit of winning without overwhelming is unhealthier than social media. An opportunity to overcome lulls is not a reason to create them. Demonstrating character is rarely fun because of what the assignment entails. The Bills give themselves homework.
Struggles develop character. You don't have to request them, as they'll arrive either way. Reality is challenging enough without this club self-inflicting woe.
Cheering was supposed to inspire. I suppose it did just enough. Home-field advantage is almost as nice as the reason teams don't have to fly to work in the first place. It's not just that you want to be in your native land: the better teams by record host. Being able to tell was intermittent.
Temporarily beating the point spread in the first half doesn't count if you already spent anticipated winnings on Warheads and cap guns. Most of the interval between elimination games is spent enduring adages about postseason games being challenging no matter the foe's record and seeding. And a third divisional matchup is bound to feature bonus maliciousness. But Buffalo needs to stop letting games seem like rivalries.
Making the quarterfinals is binary.  The way they won doesn't affect advancement.  Still, moody play will eventually lead to dejecting results.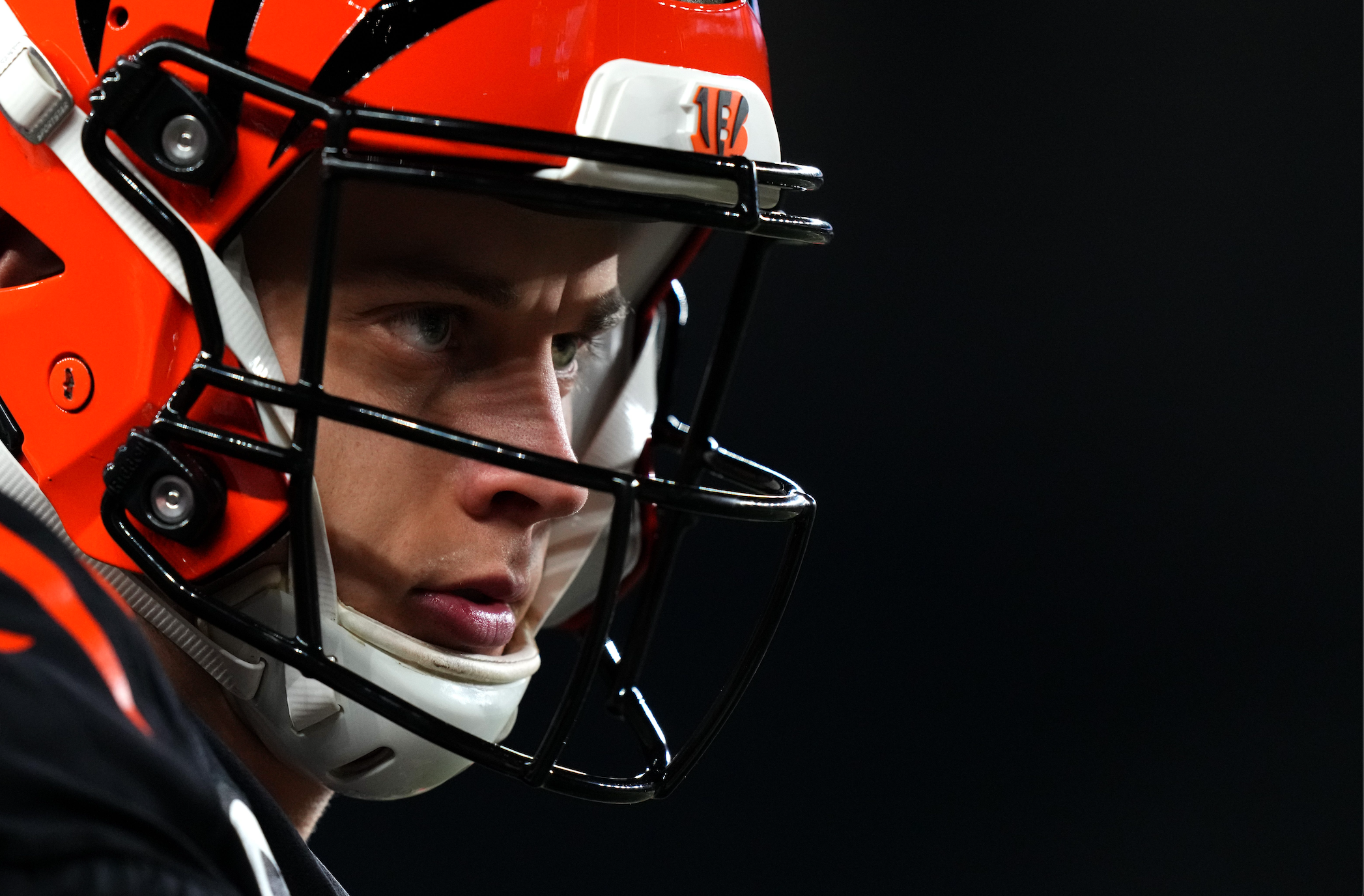 The Bengals and Bills are playing if you're trying to make the case that destiny is real. A rematch of an unfinished match will be played with sobering gratitude. Play continues even if moving on is tough.
I keep saying they can't keep winning like this. Meanwhile, the Bills defy what's now an ongoing prediction. But living on the edge wearies muscles and minds. This roster flaunts the mentality of bank robbers who keep getting away with thieving. Presuming they'll never get caught inevitably leads to the sort of arrogant sloppiness that precedes that very outcome. It's time to make an honest living.
They got around to seizing the lead again even if we felt it was way too late in the afternoon.  Buffalo won't be able to take their time every time.
Editor's babble: I cannot love this post more. We are so grateful for Anthony Bialy's wit and friendship. You can also find Anthony on Twitter @AnthonyBialy.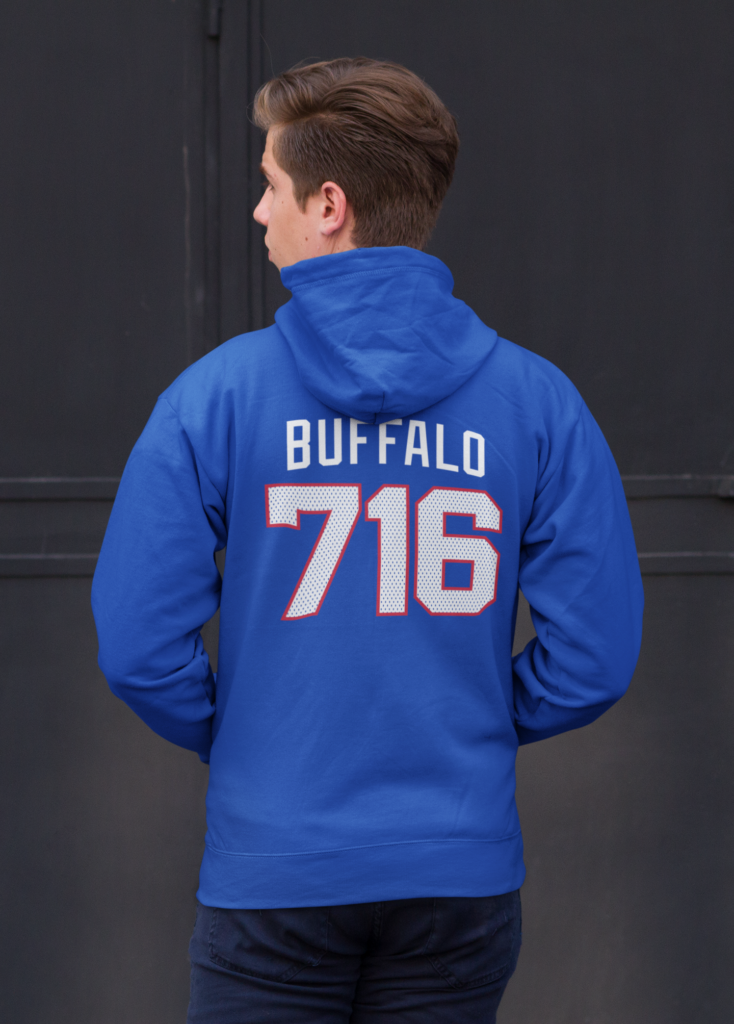 BuffaloFAMbase.com is sponsored by 26 Shirts
Every Monday, we launch a new two-week campaign of a limited edition t-shirt design. Every shirt purchase results in a donation to a local family in need. After the campaign ends, the shirt is retired. A new design is released, and a new family benefits from your fandom!