I realize it doesn't fit the news cycle.
Media focus appears to have moved on past the post traumatic issues players for the Buffalo Bills are experiencing after watching Damar Hamlin be resuscitated on the field only a couple of weeks ago. After narrowly defeating the Miami Dolphins 34-31 on Sunday at Highmark Stadium, some analysts couldn't wait to weigh in with every stat imaginable lamenting Buffalo's 'barely beating the Dolphins' performance.
How about these stats for you: 19-21, 32-29, 34-31.
Those are the scores for the three games these two teams played this season. Eight points decided the season between them. There was no blow out. There was no humiliating loss. There were simply two divisional rivals who know each other well playing a wild card game with wounded rosters, albeit for different reasons.
Mike McDaniel proved to be a savvy play caller during his rookie season as a head coach. When Miami gets their quarterback situation figured out they will present a regular problem for the Bills. The New York Jets will be right there with them in the AFCE, so it will be a highly competitive division moving forward. There's little or no time for Buffalo to 'take a breather'.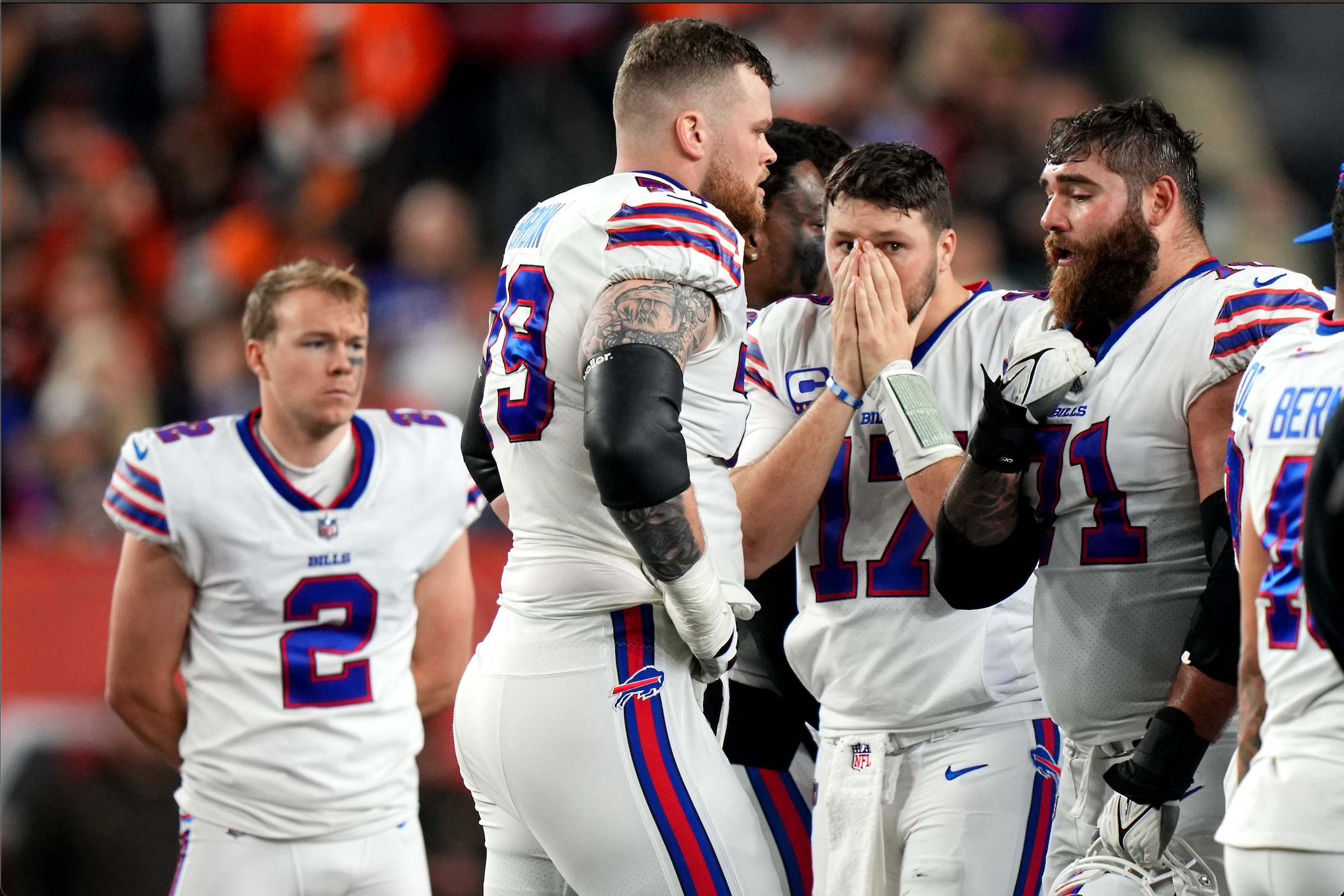 The amount of concern shown for the mental heath challenges Buffalo Bills players will face as a result of the tragedy that unfolded on January 2 in Cincinnati was heart warming in the aftermath of the tragedy. But those of us who worked with people experiencing post traumatic stress knew the real question would be how much concern there would be a couple weeks down the road when things can still be very dicey for many victims.
Consequently, it came as little surprise the media is back to focusing on Josh Allen's interceptions or poor decision making against the Dolphins on Sunday. However, it was also obvious to me as I watched the game Allen appeared pensive on the sidelines when the camera panned in his direction. The entire sideline didn't look like a team cheering each other on during a playoff game.
What I see watching Josh Allen during press conferences or on the field/sidelines right now is a young man carrying a heavy mental load at a time when his 'mentals' should be focused on destroying their next opponent.
Josh wears his mental state "on his sleeve", as is frequently stated. It's not difficult to see the emotional load he is carrying right now and it is likely weighing heavily on him. He understands his leadership role as the leader of his team. He knows what's at stake in the moment. He believes it's on him to make it happen. I think that's why he gets caught playing hero ball by throwing a bomb instead of a five yard pass.
Sometimes we forget about the human behind the face mask, most notably in this situation is the guy who was holding his hands to his head while watching his teammate Damar Hamlin struggle for his life receiving CPR exactly two weeks ago.
There is a period of time when the emotional exhaustion after an experience like this requires a rest period for most people to recalibrate.
How are these players, particularly Allen, supposed to recalibrate while going on an NFL playoff run?
That is precisely why I'm calling foul for focusing only on analytics of the Buffalo Bills' performance against the Miami Dolphins on Sunday. While they barely defeated Miami in terms of score, they were clearly the more talented team on the field because the Dolphins had a mile-long injury list.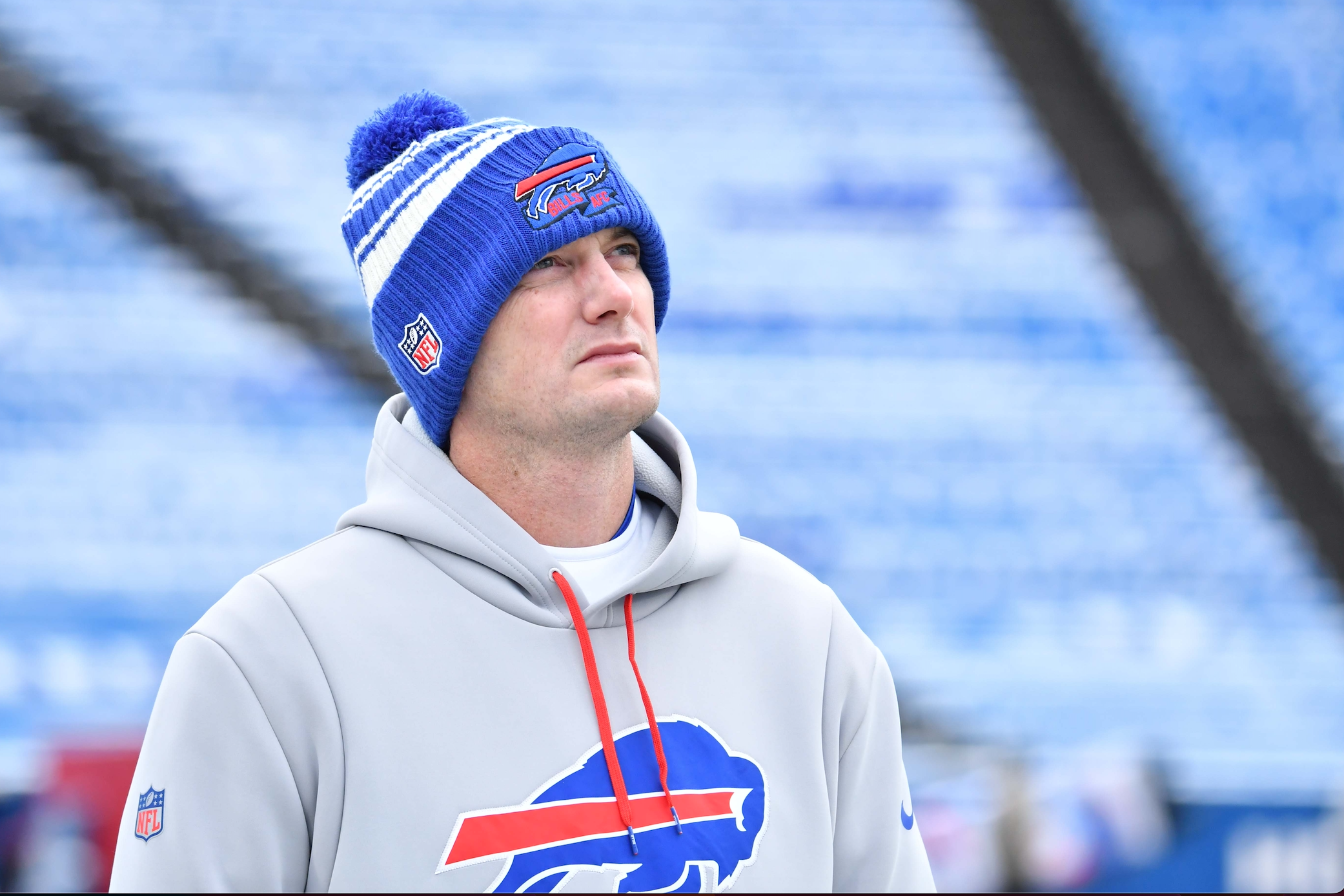 While some may also choose to blame Ken Dorsey for whatever play-calling atrocity they deem fit, I'll happily die on the hill that this Bills team is also experiencing emotional exhaustion right now. And just like what happens to anyone experiencing post trauma symptoms, life goes on… and they have to suck it up instead of being given time to recalibrate before reentering life in a functional manner.
Imagine being Josh Allen's 'thought bubbles' for a moment.
Josh knows he did not perform up to his standard and stated as much to the media right after the game. This was not the look of a man ready to bring on the next opponent. Allen looks more like a guy who needs a vacation before he would be ready to win the hardest three games in a row he's ever faced.
Real life precludes the ability to control for these types of situations for anyone experiencing post trauma symptoms. The only thing Josh or anyone can do is rest their mind when they can and pace themselves as much as life will permit. The right prescription for healing varies among individuals.
If the fan base is looking for the best way to support this Buffalo Bills football team, from my point of view it would be to cheer them on like mad as we always do… but do so with the understanding they are carrying a much heavier emotional load than just preparing for the Cincinnati Bengals on Sunday, January 22 at Highmark Stadium. Healing from psychic trauma takes longer than the average news cycle.
Editor's babble: I hope as the week goes on we begin to see a transition in Josh's face from the guy who seems to be carrying it all to the guy who is on the cusp of living his lifelong dream of winning a Super Bowl championship. Same for all of us. Find me on Twitter @RobynMundyWYO.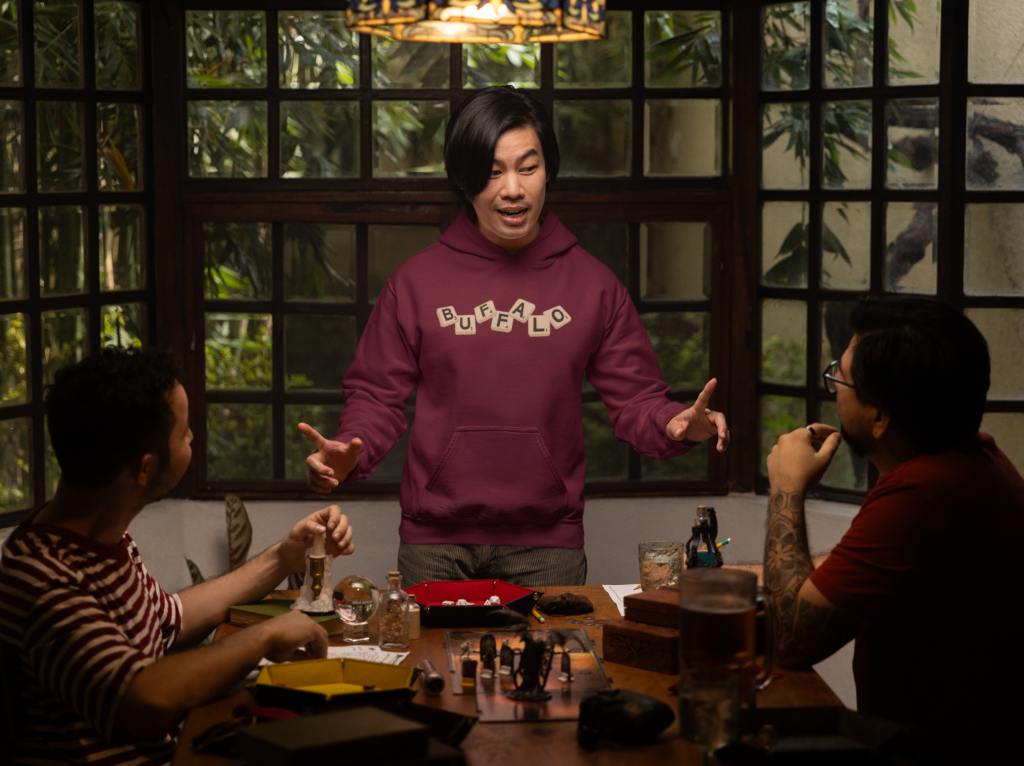 BuffaloFAMbase.com is sponsored by 26 Shirts
Every Monday, we launch a new two-week campaign of a limited edition t-shirt design. Every shirt purchase results in a donation to a local family in need. After the campaign ends, the shirt is retired. A new design is released, and a new family benefits from your fandom!