The Buffalo Bills played the New England Patriots, which is a victory itself. Nobody knew around this time last week if this game would happen. Its mere existence reflected wonderful developments following the scariest scene. They scored more points, too.
Writing "Did we win?" is something you wouldn't believe if written in a script. The Damar Hamlin film will be kept on our DVRs indefinitely. The ensuing matchup began as fatefully. If you plotted this, you'd have started with that. Nyheim Hines knows how to tell a story.
But the ultimate way to kick off a game brought the end of the seemingly predetermined part. Life is plotted out in a way. It's just that we write it as we go along. Participants aren't merely actors, which is why so much of our world seems improvised.
Responses to crises define how our stories proceed. Players must figure out how to outplay a foe just like trainers and doctors need to act on medical expertise instantly. Even those who believe in divine intervention know it takes humans acting to enact a plan from above.
Celebrate those who put dreams into action. John Brown knows how to speed back into our field of vision. And there was never a better time for the prototypical Josh Allen-to-Stefon Diggs partnership. The biggest names were at their best when the club needed it most.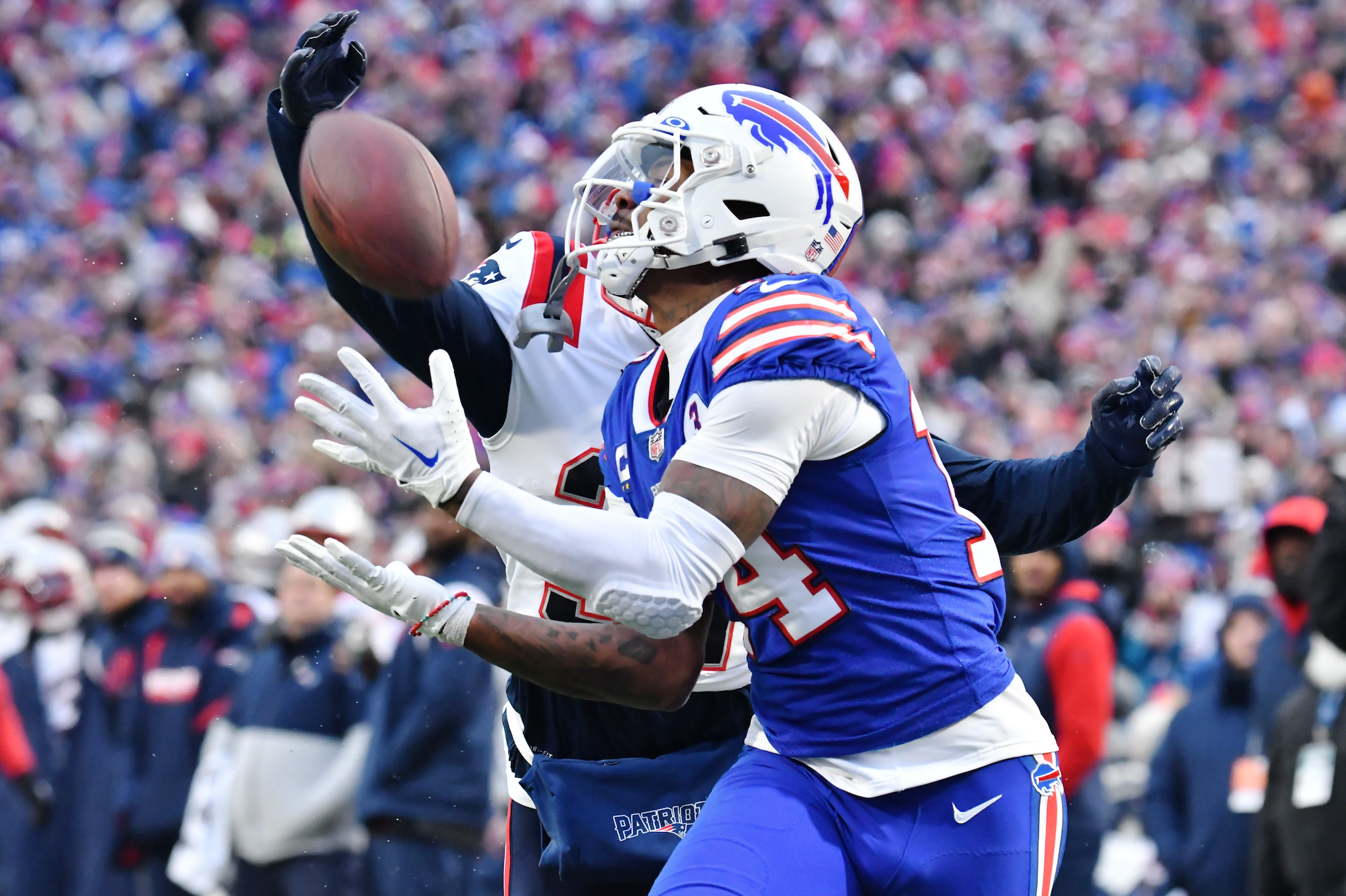 Seeing how this roster reacted was both surprising and predictable. Particular plays spurred jarring twists that were actually natural in the context of coping with distressing conditions. Adrenaline surges followed by lulls are to be expected following trauma. It's reasonable to anticipate remaining stressed out even after the blessing of Damar's outlook improving to this amazing point. His good spirits are contagious.
We thankfully don't get many sobering reminders of what's important. A frightening injury might spur commentators to proclaim it really puts things in perspective. But people generally already hold that view. Good days lack occasions for announcing it. Possessing the notion doesn't prepare for anguish.
It's okay to cheer. Fans may feel uneasy about celebrating so soon after sports felt as irrelevant as ever. But the emergency's gravity makes what we appreciate during leisure time even more precious. We're lucky to enjoy the Bills seizing a home playoff game just like we're free to still note pass coverage lapses and excessive red zone turnovers. Everyone knows what is truly valuable, which enables enjoying merriment without guilt.
One can both think health is the only crucial aspect and that a league celebrating a recovery should extend more compassion to those affected. Gus was kinder to Jesse about the ruined batch than Roger Goodell was to the Bills.
The very caring NFL essentially punished Buffalo for refusing to resume play a few minutes after the worst incident in franchise history. Cincinnati suffered for choosing decency, too. It was feasible to either resume the game Thursday with the Patriots outing pushed back or this upcoming Sunday by having only one week between the conference championships and Super Bowl. Revenue could have gone to Damar's legendary toy drive either way. But the window for those potential scenarios has closed. The Bills did all they could with a throwback 16-game season.
We've been through enough. Some have been through much more. Reviewing the devastation faced by Buffalonians over the past year or so is too depressing for blues songs. Those of us who have not sustained direct losses nonetheless ache via empathy. As with the team we follow, the vicarious connection feels personal. If seeing neighbors cope with setbacks is bad, their pain must be unimaginable.
Debating what's supernatural is a profound way to distract from playoff nervousness. Was beating the Soviets a miracle like Al Michaels exclaimed, or did ragtag American college kids achieve a Cold War victory on ice employing their own wills? Reassuring updates may embody prayers working, people putting skills into practice, or the former enabling the latter. Individuals can choose which theological framing they wish. The fact wondering how we arrived at this gratifying point is even possible creates relief no matter what.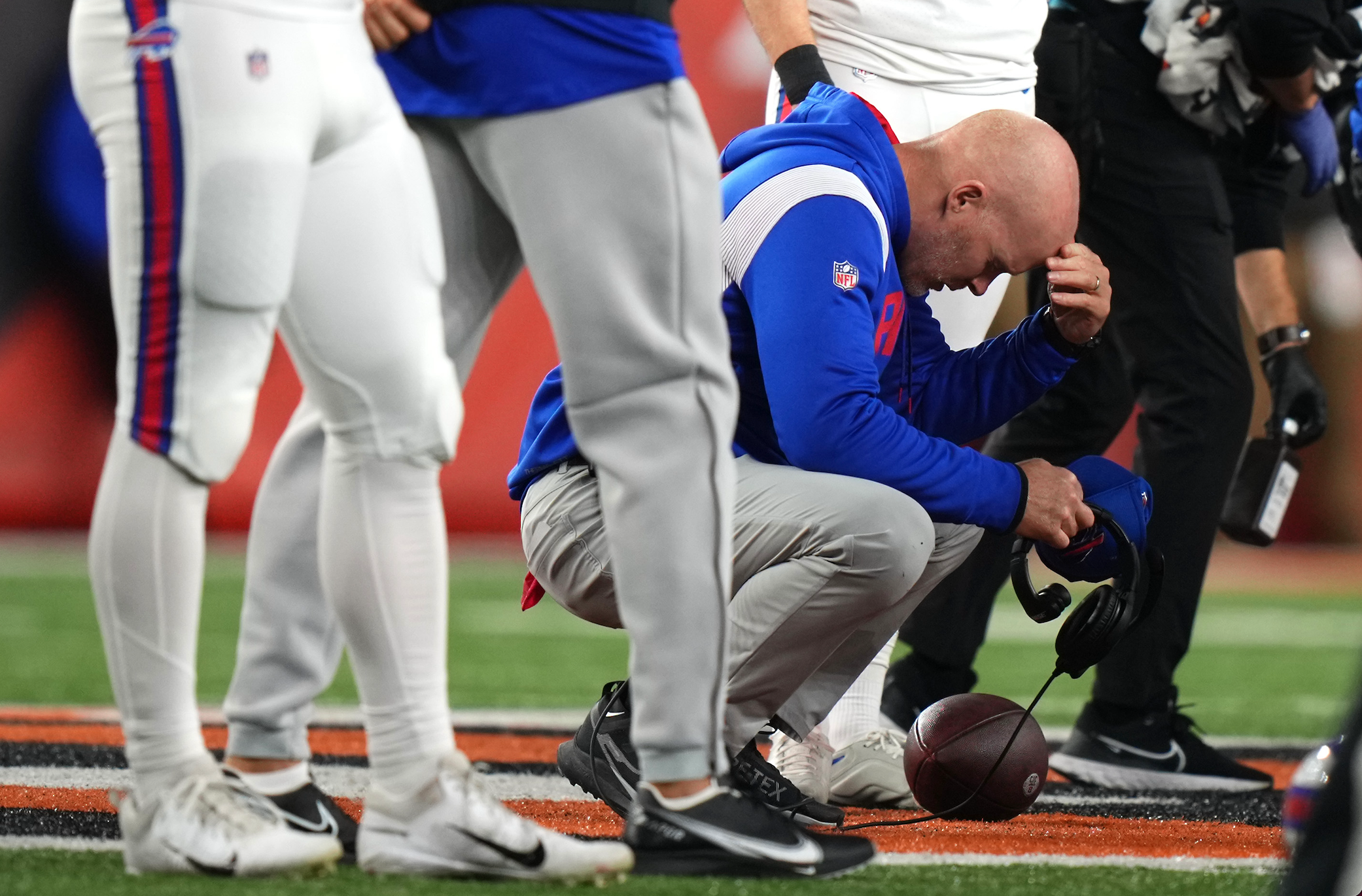 Great people can do the most good. The sense the right staffers are in place to cope with catastrophe provided some comfort around the Bills. Allen, Sean McDermott, and Brandon Beane were ready to guide through a challenge they didn't know was coming. Such a burden is not fair, but it's only a groundless presumption to ever think life ever would be. Dealing with horrible circumstances in a rather noble manner is the most inspirational example in a world where people can so often only control responses to events.
Some coincidences are especially uncanny. The numeral three showed up during the last game more frequently than in that Star Trek: The Next Generation episode with the time loop. We may have been looking for Damar's number. But it sure was easy to spot.
In the moments after the worst one, we couldn't have hoped for a better prognosis. Damar's fans can still maintain viewing rituals even with our thoughts in a hospital room. Buffalo backers can avoid agonizing over postseason outcomes with the big picture in mind and also cherish each opportunity to advance for a city that could use celebrating.
Miami doesn't get to choose which sideline is in the sunlight. Returning to normal sporting grudges signifies that everyone's favorite safety is safer. Damar is already a champion. Now, this team can go out there and compete as well as they know they can on his behalf. Playing with heart has never been a truer term.
Editor's babble: No one finds words to express feelings like Anthony Bialy. Thank you, Anthony, for all your contributions to our blog. You can also find Anthony on Twitter @AnthonyBialy.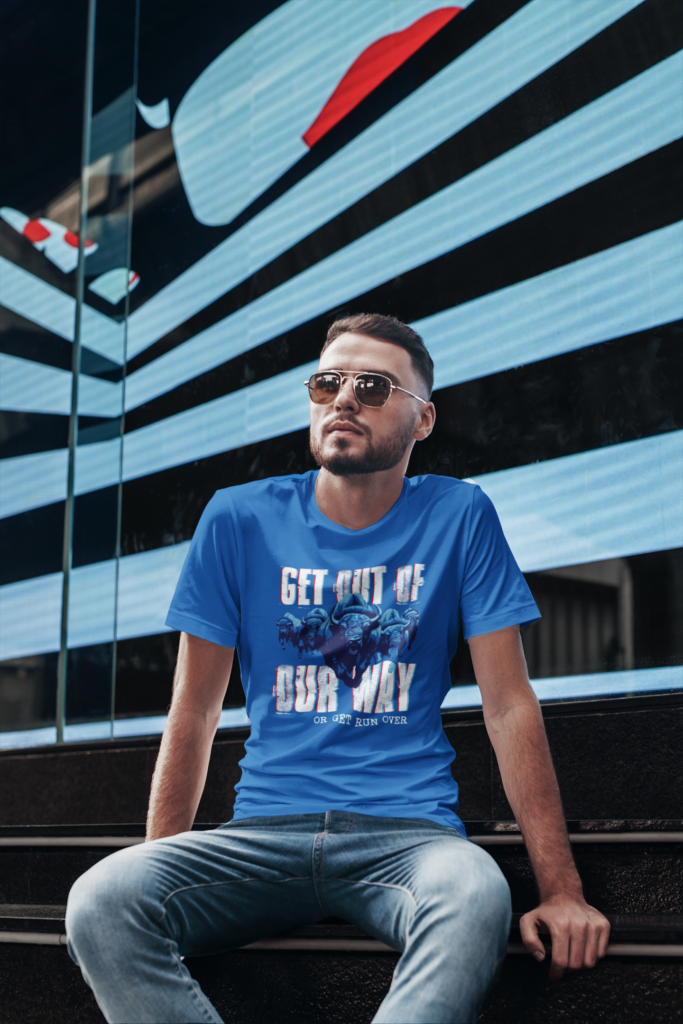 BuffaloFAMbase.com is sponsored by 26 Shirts
Every Monday, we launch a new two-week campaign of a limited edition t-shirt design. Every shirt purchase results in a donation to a local family in need. After the campaign ends, the shirt is retired. A new design is released, and a new family benefits from your fandom!