A December preseason game counts. Honoring the World Cup with a nearly scoreless half isn't worth the opportunity to mock soccer. Productive thrills compete with underwhelming lulls. The Buffalo Bills could impress even more thoroughly by playing up to their potential from the opening minutes, which to reiterate count toward the result.
It's not like the 10th win lacked successful flair. Josh Allen and Dawson Knox are starting a dance crew. Spinning for yards is way more fun than recapping punting.
Move furiously to negate the effects of working outdoors very late into fall. It apparently takes two hours to grow accustomed to chilliness. Throwing precisely is tough on a blustery afternoon. I'm unsure what the excuse is for struggling to block. Likewise, turnstile tackling can't be blamed on light flurries.
You just need to come out slightly ahead.  Seeing Dion Dawkins put a hapless Jets defender in the ground to enable a quarterback rushing touchdown almost cancels out his penalties.  You may be struggling in a different way than Dane Jackson if you wonder why Kaiir Elam isn't getting the chance to sub in and confirm his draft status.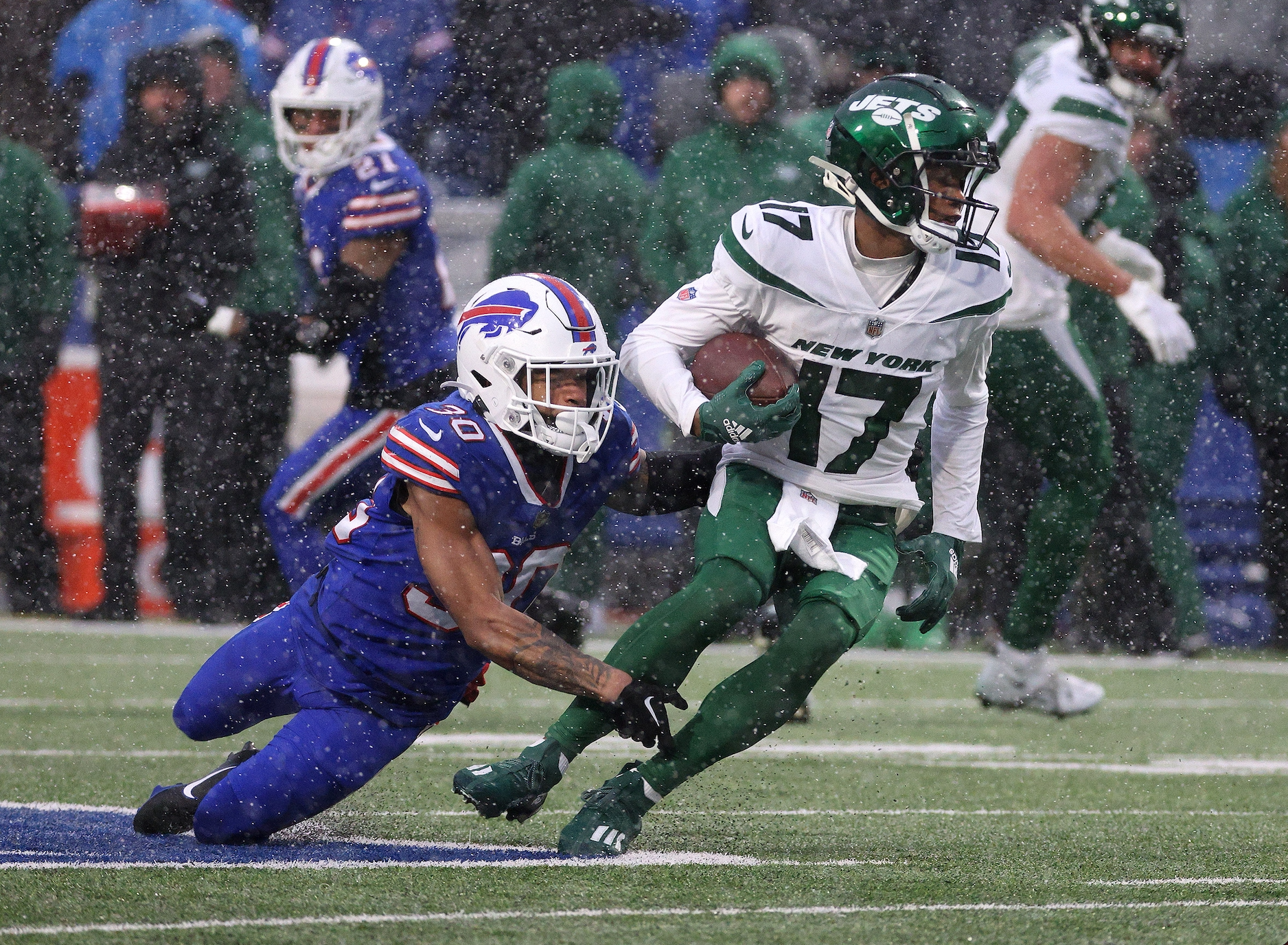 Sean McDermott should threaten to move practices outside. It's only partly punishment, as this roster could use conditioning for its home conditions. Frozen fake grass is supposed to intimidate Miami.
Balancing play calls is essential no matter the season. A stubborn unwillingness to establish the run even during a chilly cyclone added a challenge beyond shivering. Ken Dorsey can't be upset when he kept calling passes for Isaiah McKenzie despite how the latter kept dropping them. It's worrying sign when fans spend the time after a win pondering if the coordinator is learning on the job or has been promoted past his level of competence.
Not every opponent will continue a historical trend of self-sabotage. A Jet lunatic hurdling over the line was one of the best plays for the Bills. And waiting for a fumble shouldn't provide the best opportunity any more than anticipating a desperate drive in the waning minutes. Mike White figuratively and nearly literally played his guts out, which we should take into account while recalling late throws that the optimist would praise for landing in the stadium.
The secondary won't be at full strength until the best cornerback is truly back. Tre White is present but still hasn't completely returned. He's getting targeted more frequently during a gradual reincorporation. It's tough to tell wether he's physically recuperating, returning to game speed, or still discarding psychological baggage from a traumatic setback. No matter the issue, his recovery is ongoing.
The group with the most valid excuse to underperform achieved the most.  Buffalo deals with not having Von Miller by having Von Miller.  Nobody has provided better advice for coping with adversity. Now, the worthwhile perspective applies to losing his services.  Veteran leadership can seem intangible like Powerball winning fantasies.  But his teammates retain Miller's indomitable message, which he still gets to preach.  The ACL thankfully isn't hooked to vocal cords.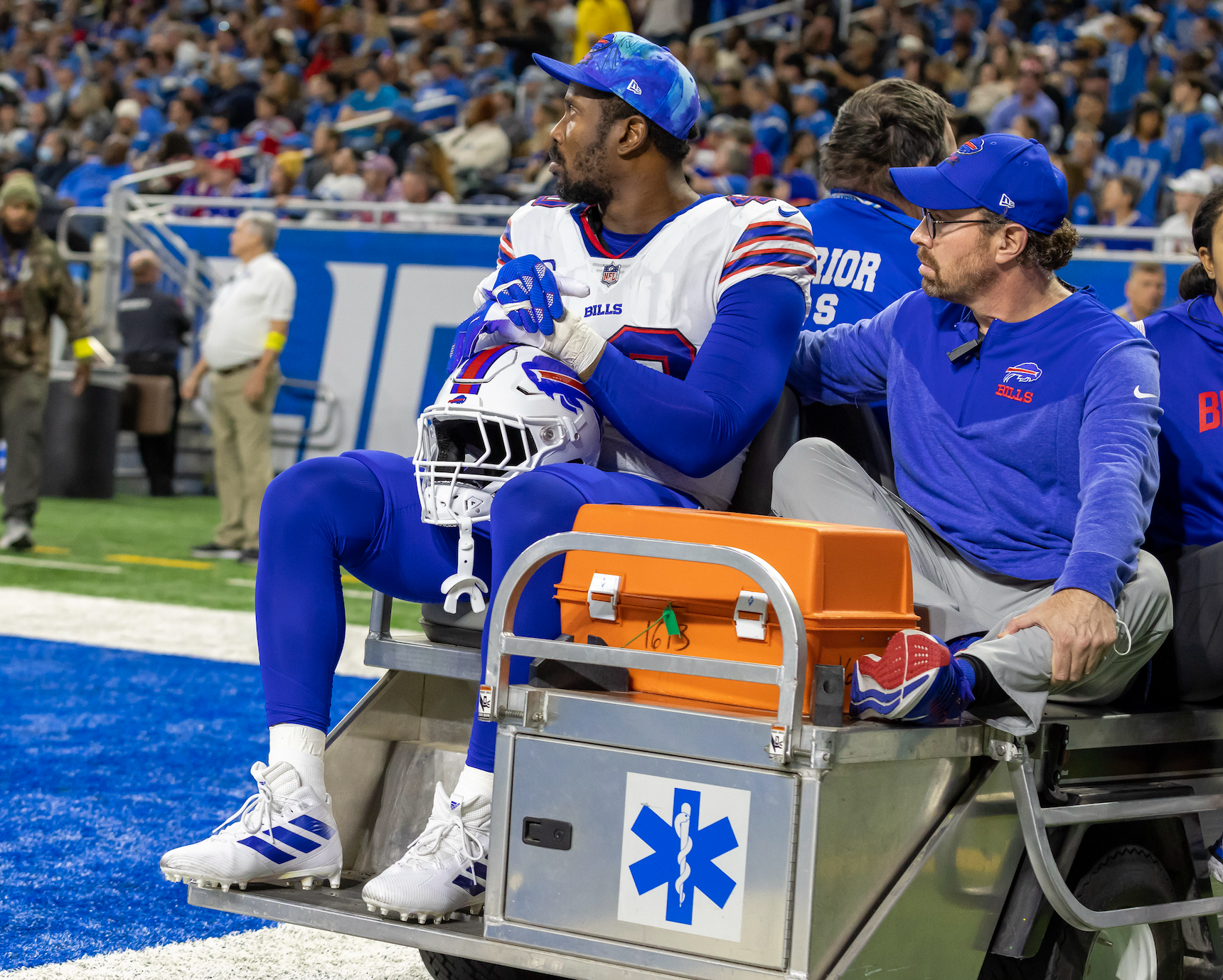 Miller hasn't been healed by fans drinking for a week, so figuring how to cope is the next step. Troubles are going to happen, as he himself has often noted. Plans work perfectly until anything happens. Elite organizations gleefully accept challenges presented by reality disagreeing with our stated goals.
Champions don't avoid challenges: they overcome them. Moping is understandable and also inexcusable. The season isn't over as long as there are games scheduled. The greatest harm to talent would take the form of acting like they're the only ones coping with injuries.
Calling the Bills cursed because a football player hurt a knee is a convenient excuse for a letdown. Organizations that decide life is being too unfair start acting to confirm it. Believing doom is impending becomes a self-fulfilling prophecy. Unlike those certain the apocalypse will happen within the next few weeks, a dejected football club can actually affect outcomes by playing like the season's over.
The past still counts, and not just in the vague sense of memories remaining with us, either. Miller has already helped the Bills get to this point, so his contribution toward reaching this point to begin with continues. Spike Spiegel isn't the only one aware that we simultaneously deal with what happened and will happen.
It's not like Miller has disappeared. He is under contract, after all. And his willingness to assist goes far beyond the obligation. Fans of his charismatic presence hope he can soon be healthy enough to inspire just by appearing in the stadium. The Jedi pass rusher is a more tangible Obi-Wan Kenobi Force ghost.
I promise to be grateful once I'm finished kvetching about the specifics of another double-digit win season for a club that still presently tops the conference. But one-score games create close results the playoff race, too.
Concern about uninspiring wins is a byproduct of success.  Blowouts are a memory like waiting for your copy of Shout! to arrive in the mail before you learned breaking updates from awhile ago.  Stakes are increasing as quickly as the level of opposition.  But the Bills are keeping games and this season competitive.  There might just be enough virtually superhuman talent on offense to score in the first quarter and a little earlier in the second.  It's not too late to get started early.
Editor's babble: Anthony Bialy conveys a message in a way like no other. We love his contributions to our blog. You can also find Anthony on Twitter @AnthonyBialy.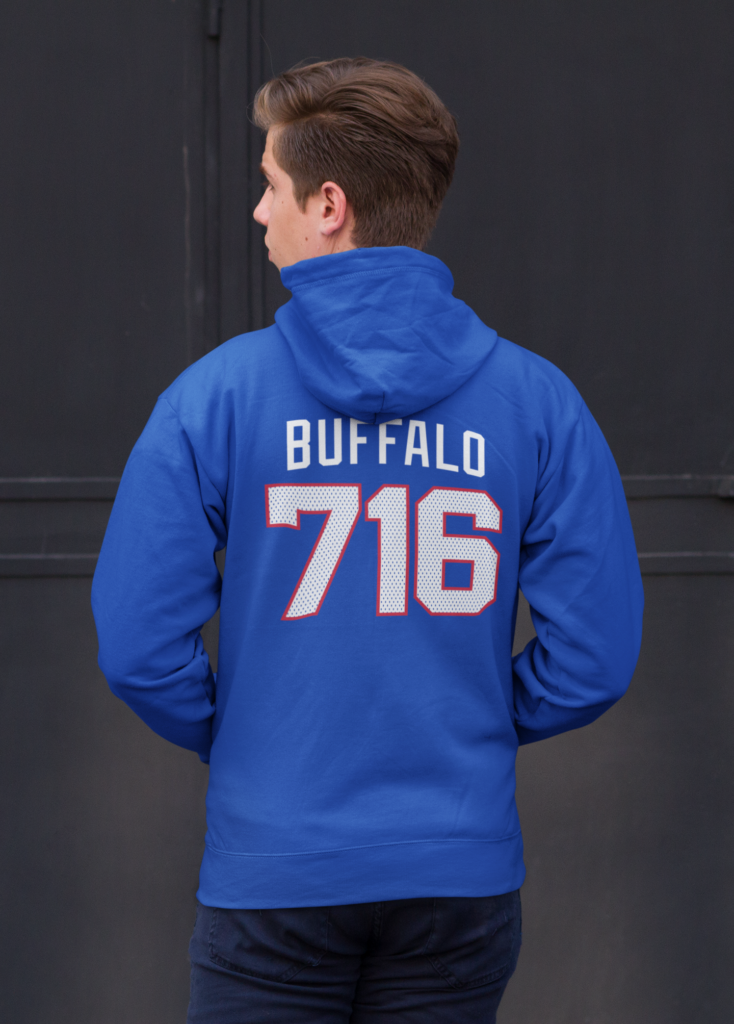 BuffaloFAMbase.com is sponsored by 26 Shirts
Every Monday, we launch a new two-week campaign of a limited edition t-shirt design. Every shirt purchase results in a donation to a local family in need. After the campaign ends, the shirt is retired. A new design is released, and a new family benefits from your fandom!