Sunday, December 11 at 1 p.m. ET
Highmark Stadium, Orchard Park, NY
Weather: 30s, mixed precipitation
Latest line: Bills-9.5, over/under 43.5
Nice break, Bills Mafia! After running the 3 games in 12 days gauntlet we needed some down time. The sad news about Von Miller broke; it's very unfortunate, but the Bills defense is still 'Championship Caliber', and Von is still an inspiration.
This week's Power rankings:
Eagles: coasting to the NFC #1.
Bills: control their own destiny.
Chiefs: it's a three team toss up.
Cowboys: three road playoff games would be a big obstacle.
Bengals: should never be rated lower with Joe Burrow.
Vikings: almost squandered the Jets game.
Dolphins: see how they fare in winter weather.
49ers: as high as they will go with their QB situation.
Lions: snapshot of the moment.
10. Jets-don't want to underestimate our opponent!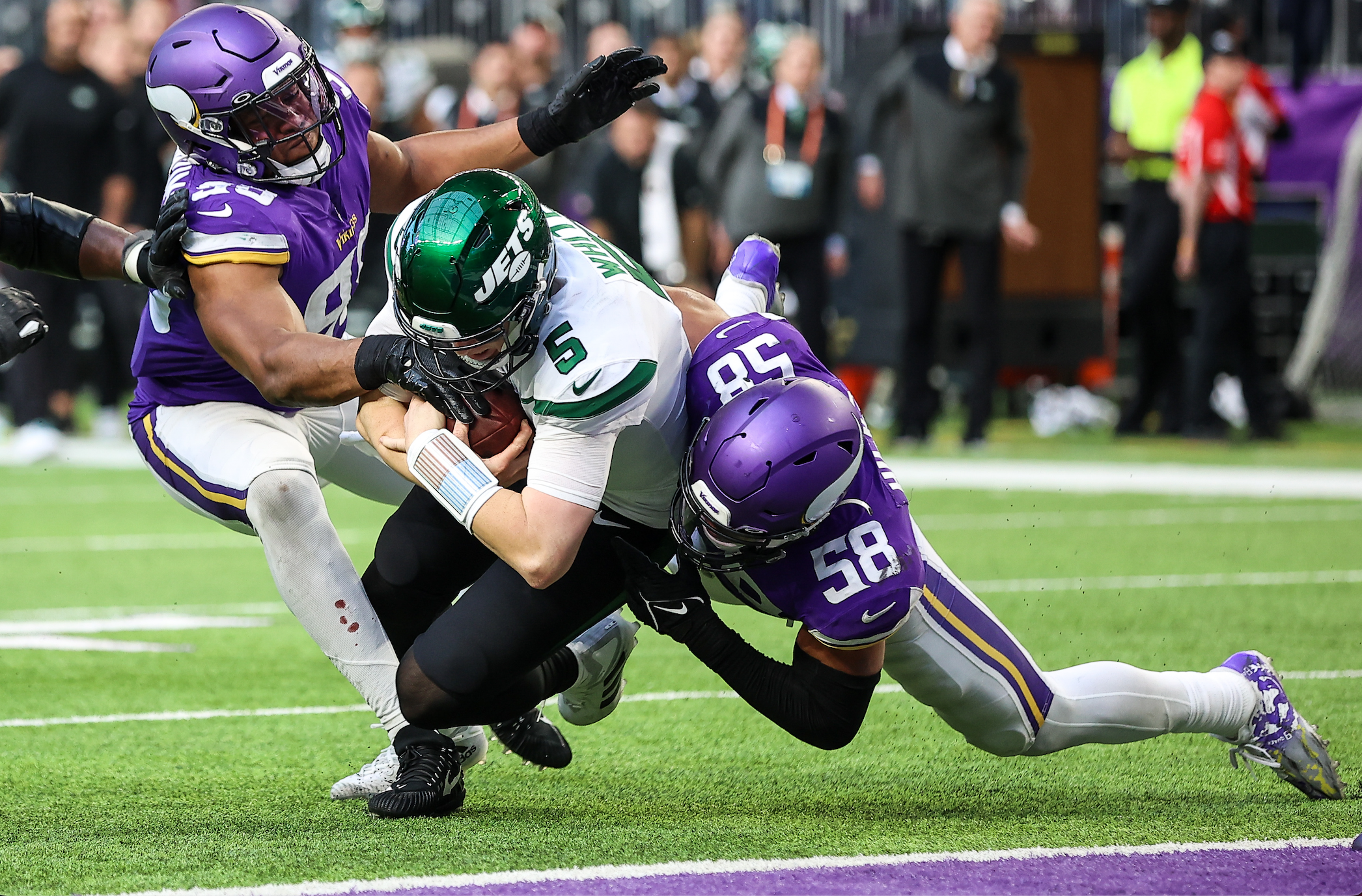 Bring on the J-E-T-S!
QB:
I have the feeling that the recent span of "Game Manager Josh" was a designed part of the process. Still some spectacular plays that few other QBs could pull off, but pedestrian numbers. Hope you can take another week of it; apologies to Josh's Fantasy Football owners, but the Jets have a great defense. Mike White is a nice story, but he has flashed before without being able to sustain that success. He hasn't faced a defense like he will Sunday, and in one of the toughest road venues in the NFL. Advantage Bills.
Running game weapons:
I feel very good about this one. With Dion Dawkins 10 days healthier, and James Cook a bigger part of the offense, those who like a balanced offense will be in their glory. Will either the Jets or the Fish load the box and dare Josh to beat them? I doubt it. Advantage Bills.
Passing Game Weapons:
Garrett Wilson is becoming a star and White is spreading the ball around effectively, but Diggs and company are a top five WR corps. If the Jets well-hyped CBs slow down Diggs and Davis, McKenzie, Knox, and the RBs should get more targets. Can't wait to see John Brown more involved and/or Jameson Crowder return. Advantage Bills.
Run defense:
The Jets are good, the Bills are better-currently 5th in fewest yards allowed. With Quinnen Williams plugging the middle, the Bills might want to utilize Cook's speed outside. Advantage Bills.
Pass Defense:
The next time the Bills would see a pass defense this highly rated would be in the Super Bowl if the Eagles or Cowboys represent the NFC. I am slightly concerned about Kaiir Elam's status. Advantage Jets.
Special teams:
Both teams have played well in this phase…Bass and Martin give Buffalo a slight edge.
Coaching:
I have a lot of respect for Saleh, and when the Jets get a franchise QB, look out. But the resolve that drives the Bills is born in the heart of Coach McDermott. Dorsey is growing as an OC. I've read some unfair criticism of Leslie Frazier….looks a lot different when you get most of the starters back in the lineup. Slight advantage Bills.
Intangibles:
1. Revenge game 2. The #1 seed 3. Win one for Von! 4. Orchard Park in December. Advantage Bills.
The Forecast:
Bills 31 Jets 13
I think the FGs in the red zone can turn to TDs this week. We might be overdue for a D/ST score as well.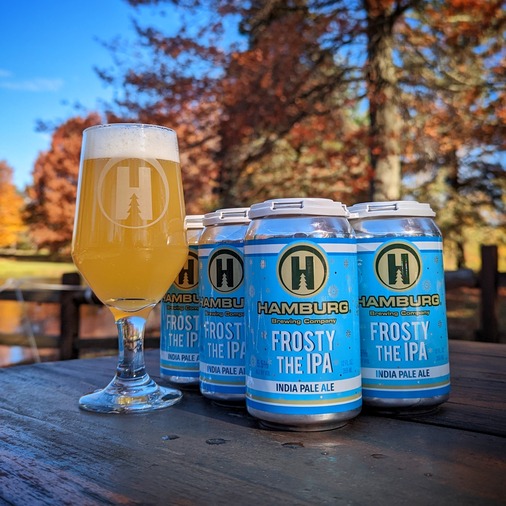 The Pregame Plan:
Food:
These 1 p.m. ET Sunday games are becoming a rarity…last chance for breakfast. Omelettes with thick cut bacon and hash browns.
Beer:
Hamburg Brewing's "Frosty The IPA". Something besides a winter ale to bring to a Christmas Party.
Music:
A Jet themed block:
Big Old Jet Airliner-the Steve Miller Band.
Danger Zone-Kenny Loggins via Top Gun.
Eight Miles High-the Byrds.
Jet-Paul McCartney and Wings.
Payback time, Bills Mafia!
Editor's babble: Love Joe Reagan and his many terrific contributions to our blog and beer knowledge. You can also find Joe on Twitter @joer869.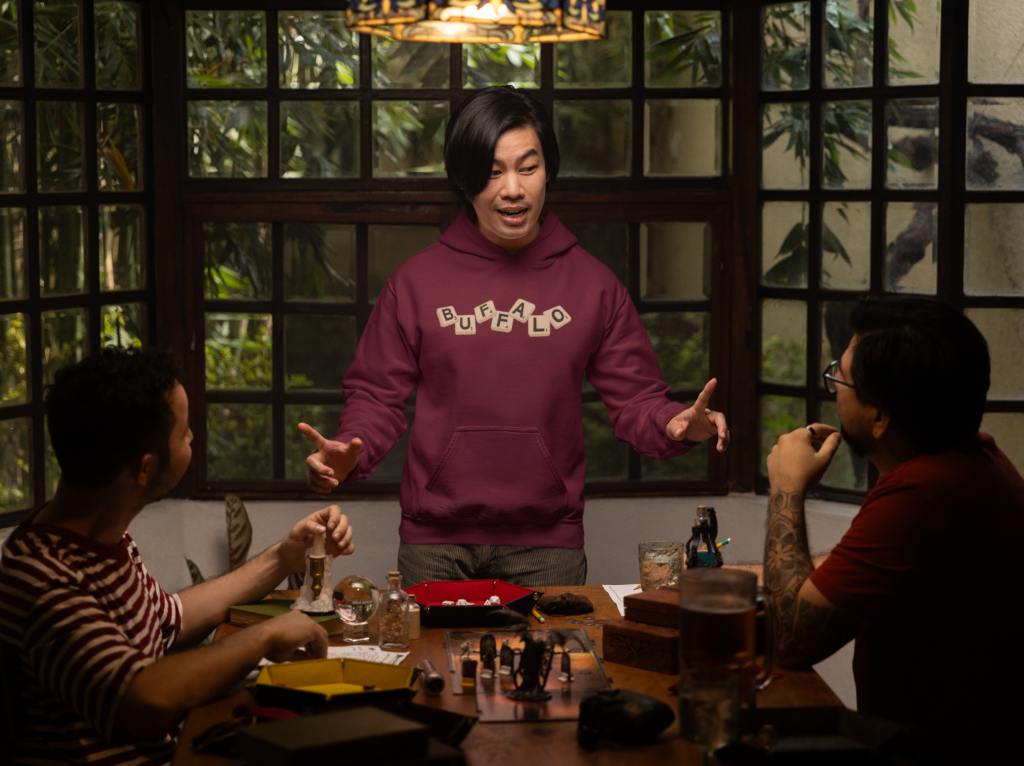 BuffaloFAMbase.com is sponsored by 26 Shirts
Every Monday, we launch a new two-week campaign of a limited edition t-shirt design. Every shirt purchase results in a donation to a local family in need. After the campaign ends, the shirt is retired. A new design is released, and a new family benefits from your fandom!